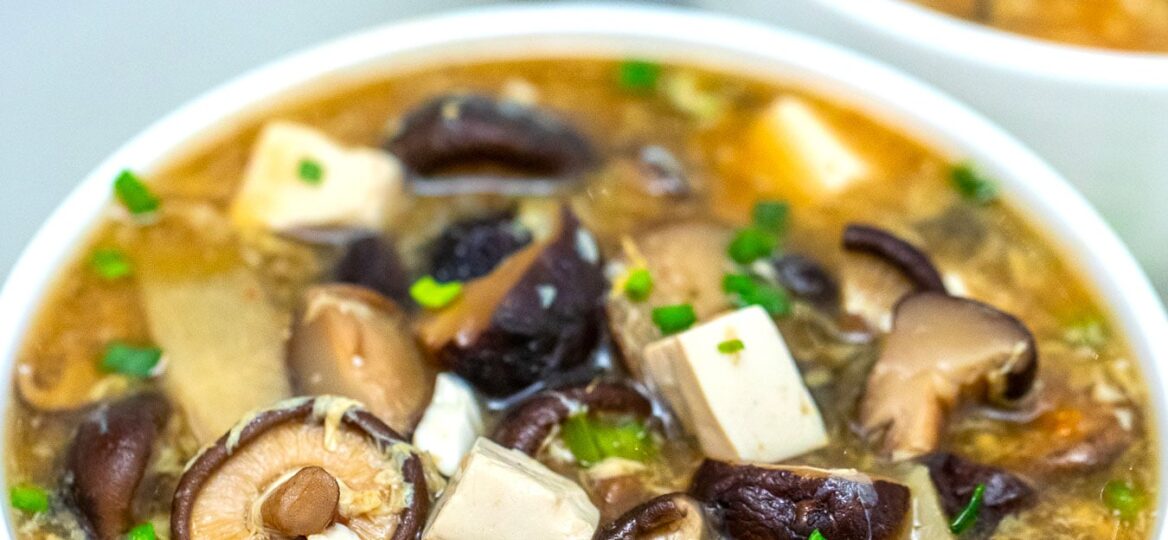 Chinese Hot and Sour Soup [Video]
Hot and Sour Soup is a versatile soup that is hearty but with only a few calories! Just like many Chinese takeout classics, this recipe is very flavorful!
This is another dish from the Asian region that has taken the world by storm. Similar to Szechuan Chicken, Hunan Beef, and Orange Chicken, this dish is popularly attributed to Chinese cuisine.
Chinese Hot and Sour Soup Recipe
Hot and Sour Soup is healthy with its ingredients being mostly vegetables and minimal use of oil. Can you believe that a cup of a takeout has only about 90 calories? It is a Chinese takeout on the healthier end of the spectrum compared to many stir-fried ones in oil.
But, even so, I still prefer making this at home where I can control the ingredients, and most especially, limit the sodium content. I can also change it up according to what I love putting in or according to what I have in the fridge.
As a versatile dish, you can add just about anything in it. If you want to add meat, then, you may do so. Simply cut the meat up into small strips.
It is so versatile that other Asian countries also have their unique version. But one thing is common – the delicious balance of being sour and spicy! There is something so comforting about it that this dish has become popular all over the world!
What is Hot and Sour Soup?
It is a dish with a broth flavored with chili sauce, vinegar, soy sauce, and other spices and seasonings. There is no exact recipe for it because it can contain veggies, meat, or both. It is also popular for being an egg drop soup.
How to make Hot and Sour Soup:
Check out the quick video tutorial attached. But the general steps are as follows:
Simmer: In a large pot, put the chicken broth along with the veggies. Season the broth with the rice vinegar, soy sauce, chili paste, and the aromatics.
Thicken: Meanwhile, prepare a slurry of cornstarch and water. Once the broth has simmered, slowly stir in the slurry, and continue stirring for about a minute to give it time to thicken.
Add the egg: While stirring steadily, add in the eggs. The eggs will almost instantaneously cook and produce the egg flowers.
Add the tofu: You may add the tofu at this point and add the rest of the seasonings. Add in the green onions, too, but leave out some for the toppings.
Serve: Garnish and serve warm!
How do you thicken it:
For this recipe, adding the mixture of cornstarch dissolved in water does the trick. If you have already added it to the broth, be careful not to over-stir nor overheat it. This is so you can allow it to congeal and sometimes, when the soup boils again, the thickening power weakens.
How to Store Hot and Sour Soup:
Refrigerate: Store it in the fridge for up to 3 days, kept in an airtight container.
Freeze: Ladle portions in freezer bags, squeeze out excess air, and freeze for up to 3 or 4 months. To reheat, thaw it first, then, reheat on the stovetop.
Other delicious soups:
Recipe Tips:
As a cornstarch substitute, use arrowroot powder.
If you want to make it vegan, use veggie broth and leave out the egg.
Make sure to use low-sodium broth and soy sauce to limit the amount of sodium that goes into this soup.
You can also add more vegetables like water chestnuts, bok choy, and snow peas.
For the topping, you can add some toasted sesame seeds to add flavor.