Chewy Molasses Cookies [Video]
Molasses Cookies are soft and chewy, with the perfect balance of spice! They are a classic favorite and the molasses adds that distinct flavor that reminds you of the holidays.
The Christmas season is almost here! Here is another recipe that you can make along with my other dessert recipes like Blueberry Coffee Cake, Cranberry Cheesecake, and Blackberry Cobbler!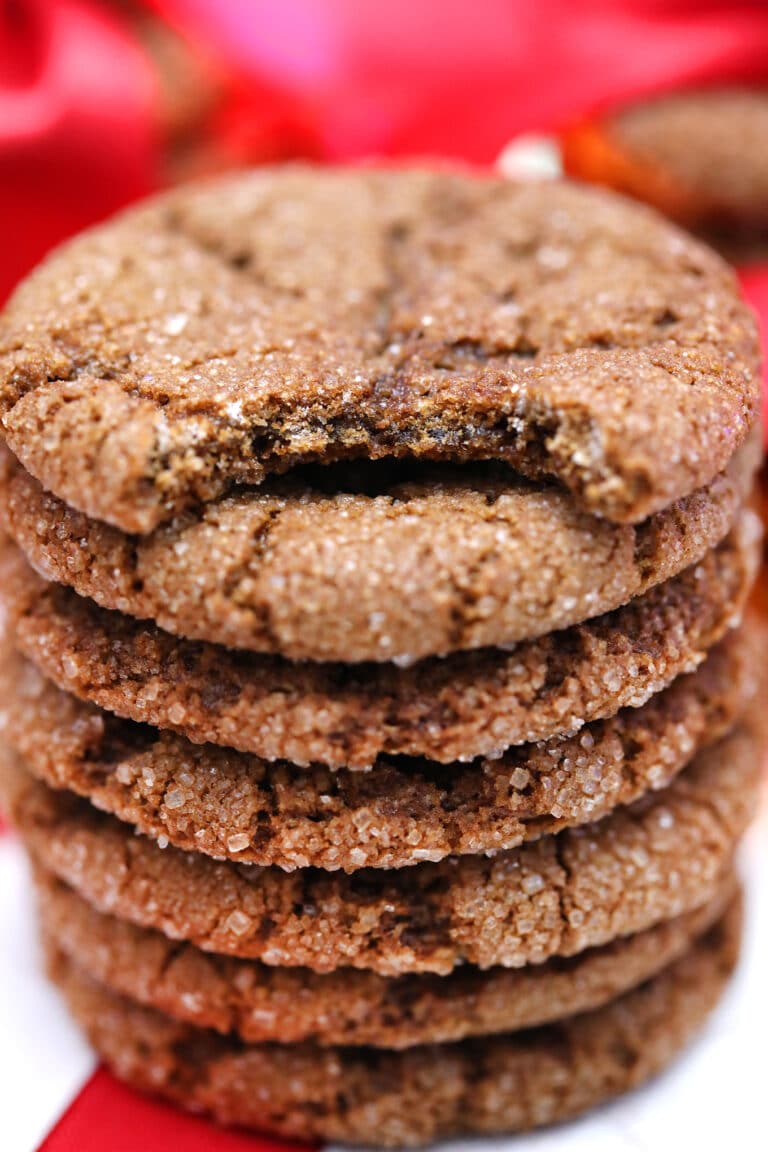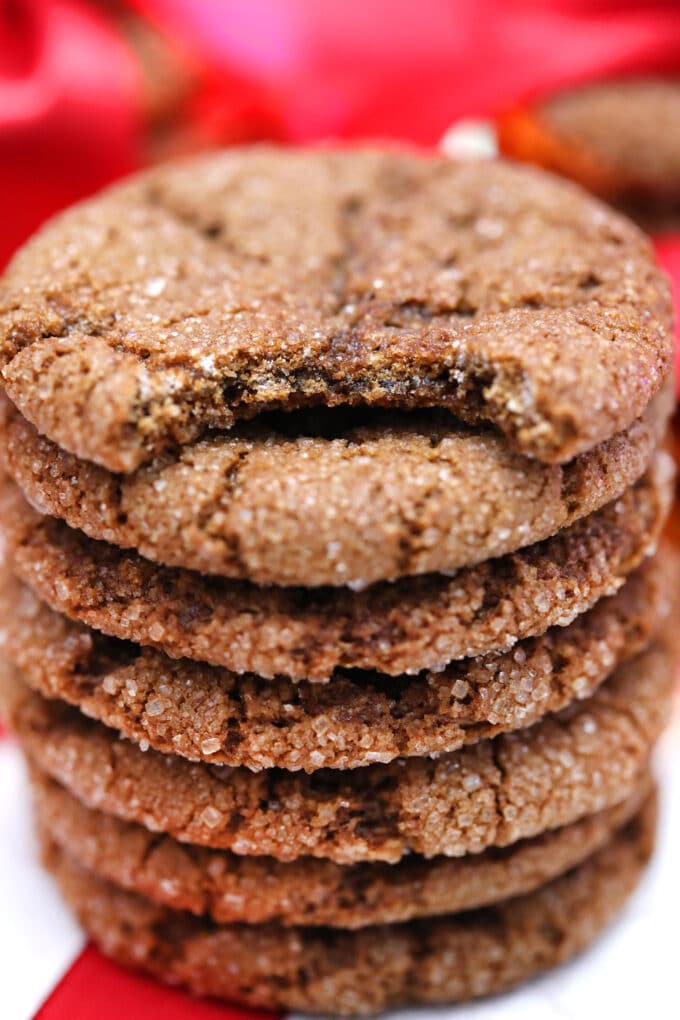 Molasses Cookies Recipe
Molasses Cookies are not near like an ordinary cookie. They are rich, flavorful, spicy, and simply exotic.
It is not always that we use molasses in baking, but I do have some recipes utilizing it like this gingerbread recipe, or this gingerbread cheesecake recipe. See what's common?
Ginger. Cloves. Nutmeg. Cinnamon. All those spices are in this dessert which makes it so much more interesting. The flavors go well with the molasses and the brown sugar combined. It is a tried and tested formula throughout the generations of making this favorite dessert.
This dessert is a mainstay on our holiday table growing up. And making this today makes me feel so nostalgic. Create a family tradition around making this classic dessert now!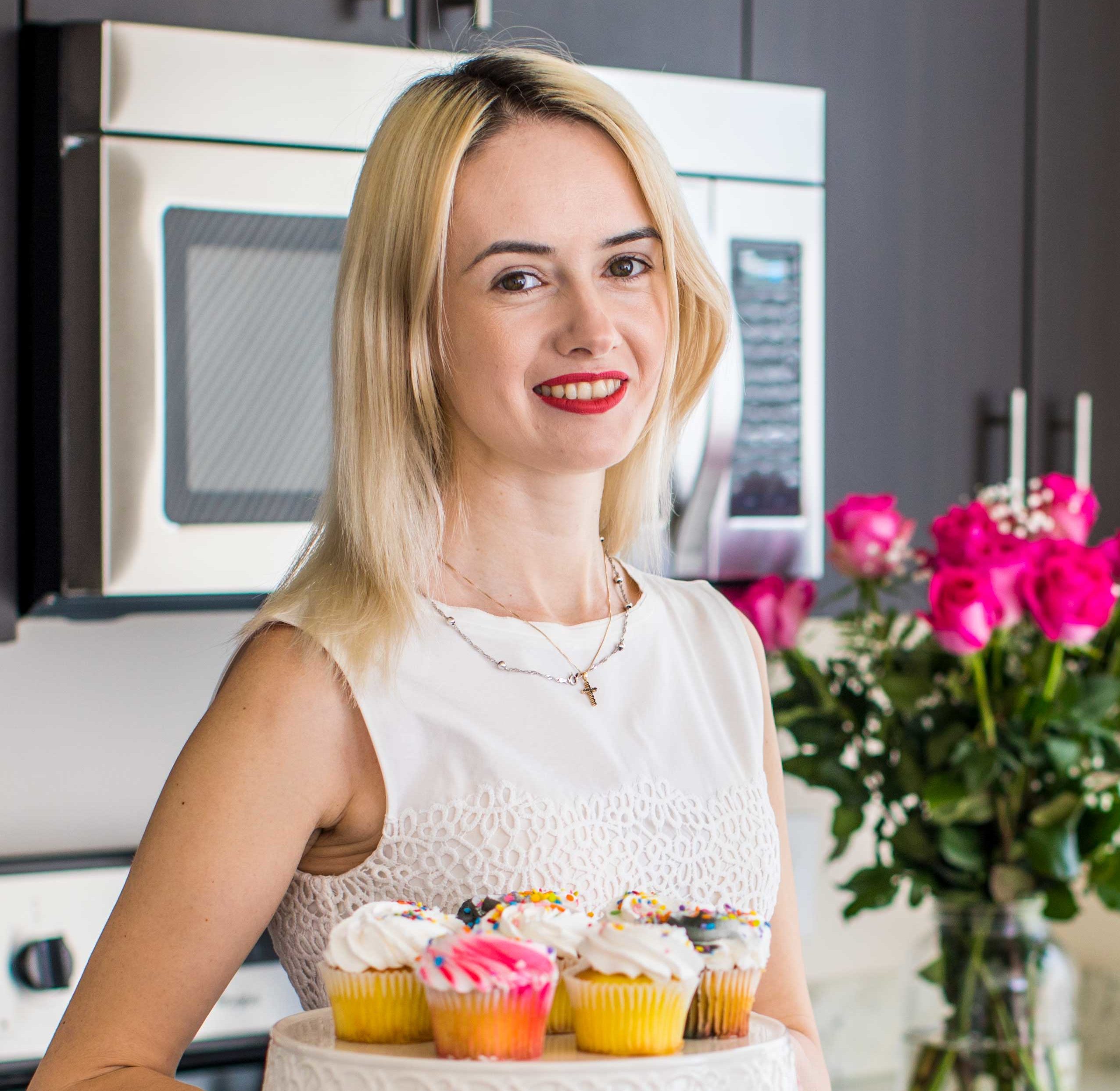 Follow us on Pinterest for more delicious recipes!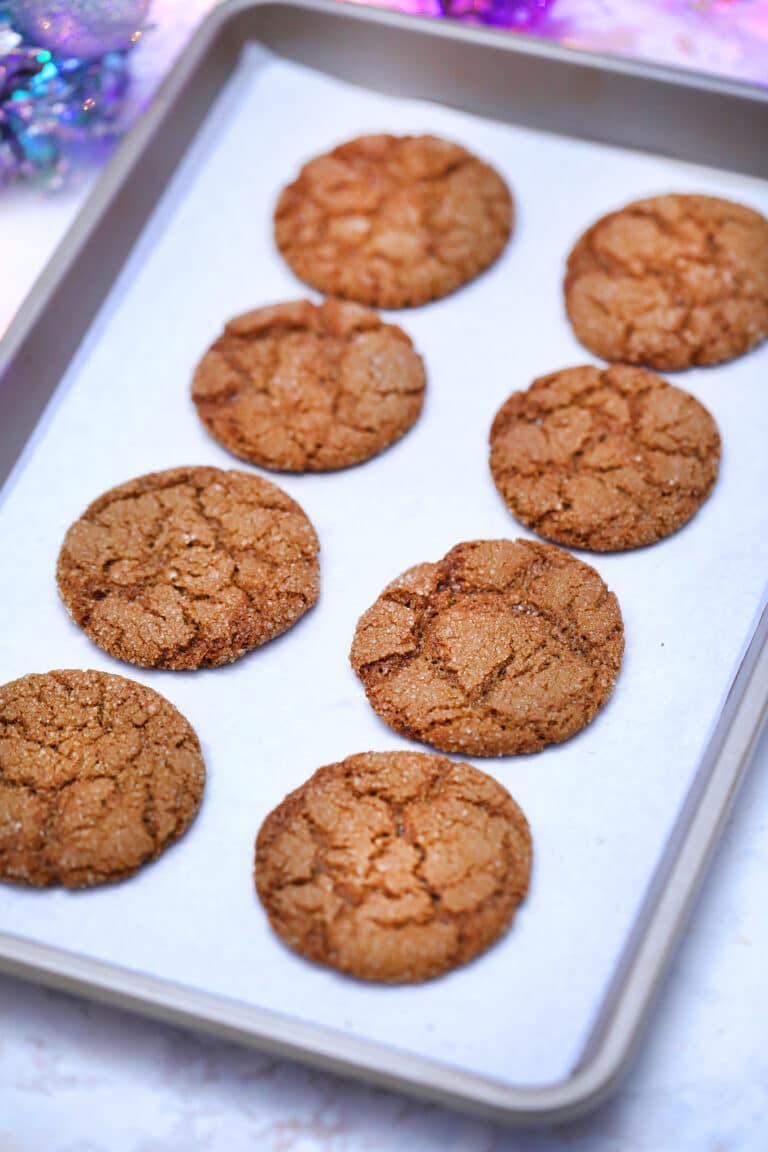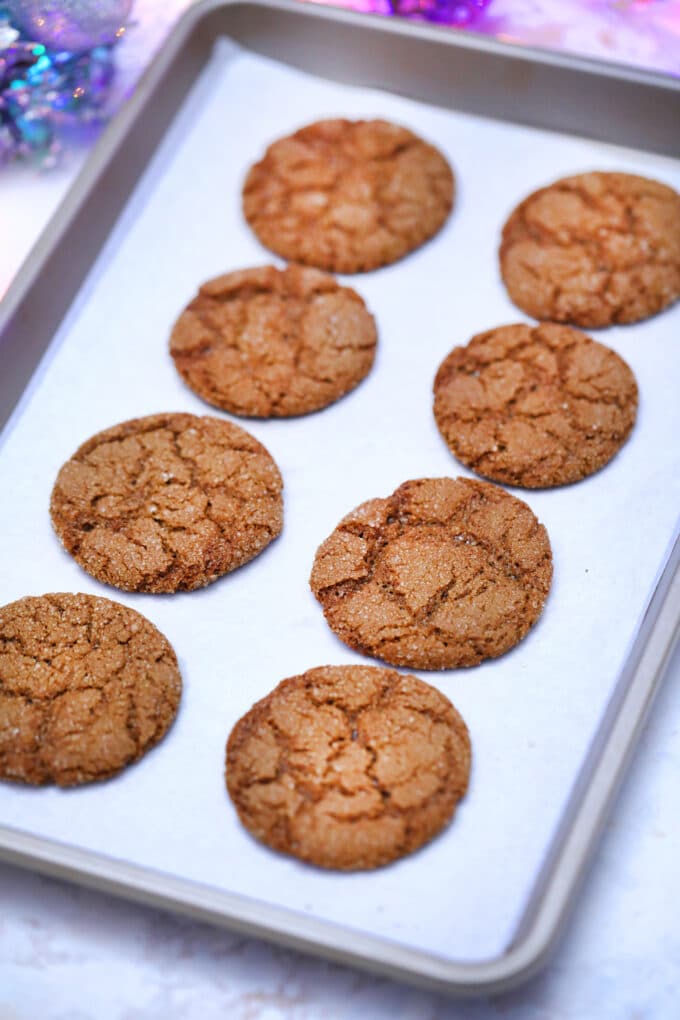 What are molasses cookies?
They are made with molasses as a sweetening agent along with some sugars. The winter spices in this dish add up to a sophisticated flavor reminiscent of the holiday season.
They have a crispy exterior and as you bite on a piece, a soft and chewy center welcomes your senses. The surface is crackly and sparkly and that adds appeal to this appetizing dessert.
Which molasses is best to use?
Go with the unsulphured ones. You may use either light or dark molasses. If you want mild-flavored ones, opt for the light. For a more "robust" flavor, use the dark one.
Just do not choose blackstrap. It is not good for baking as it is too strongly flavored.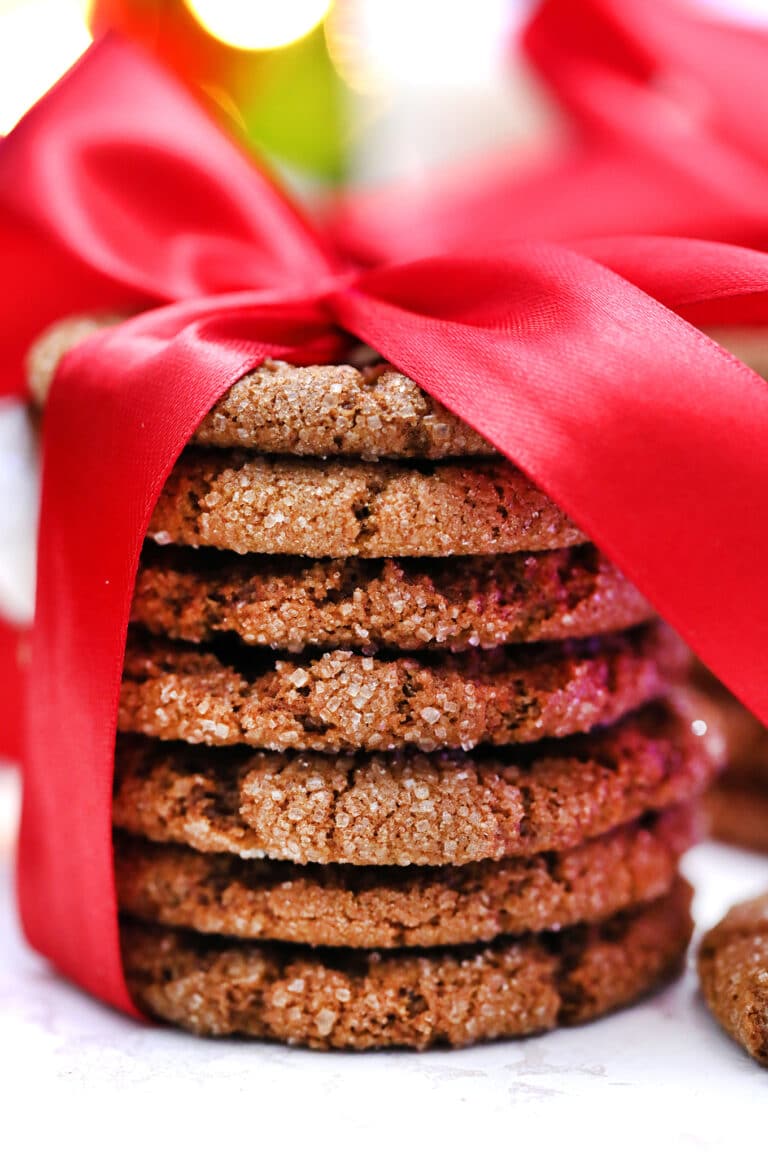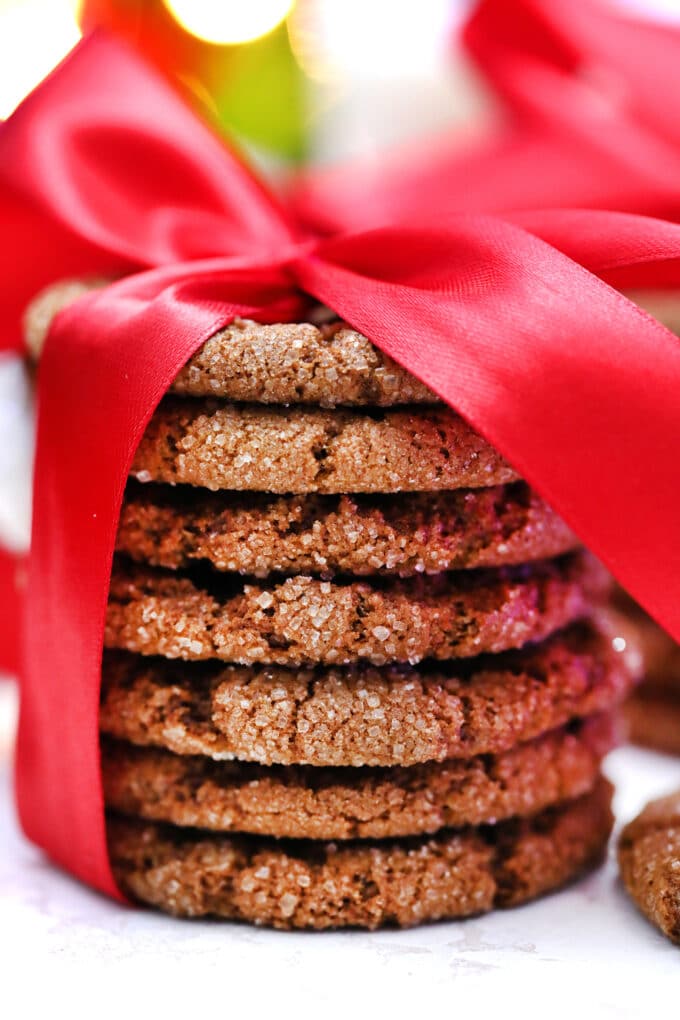 How to make the best molasses cookies:
Prep for baking: Set the oven to 350 degrees Fahrenheit and put parchment paper on a cookie sheet.
Make the wet mixture: Put butter and sugars in a bowl and cream together using a mixer. Then, put the egg and molasses in.
Make the dry mixture: In another bowl, combine the flour, spices, and salt. Slowly mix the dry mixture with the wet mixture until fully incorporated.
Roll: Scoop out the dough and roll to form small balls. Then, coat each ball with the raw turbinado sugar.
Bake: Place each sugar-coated ball on the cookie sheet while making sure to allow space in between them. Bake for about 10 to 12 minutes.
Serve: Allow the cookies to harden and cool for a couple of minutes before transferring onto a wire rack to cool further before serving.
Can I make them ahead?
Yes, you can make them in advance. Do this by preparing the dough first then, bake them later. Get to the point that you have formed the balls with the dough and then, line them up on a baking sheet and freeze.
Once frozen, transfer them into freezer bags. When ready to bake, thaw for at least 30 minutes.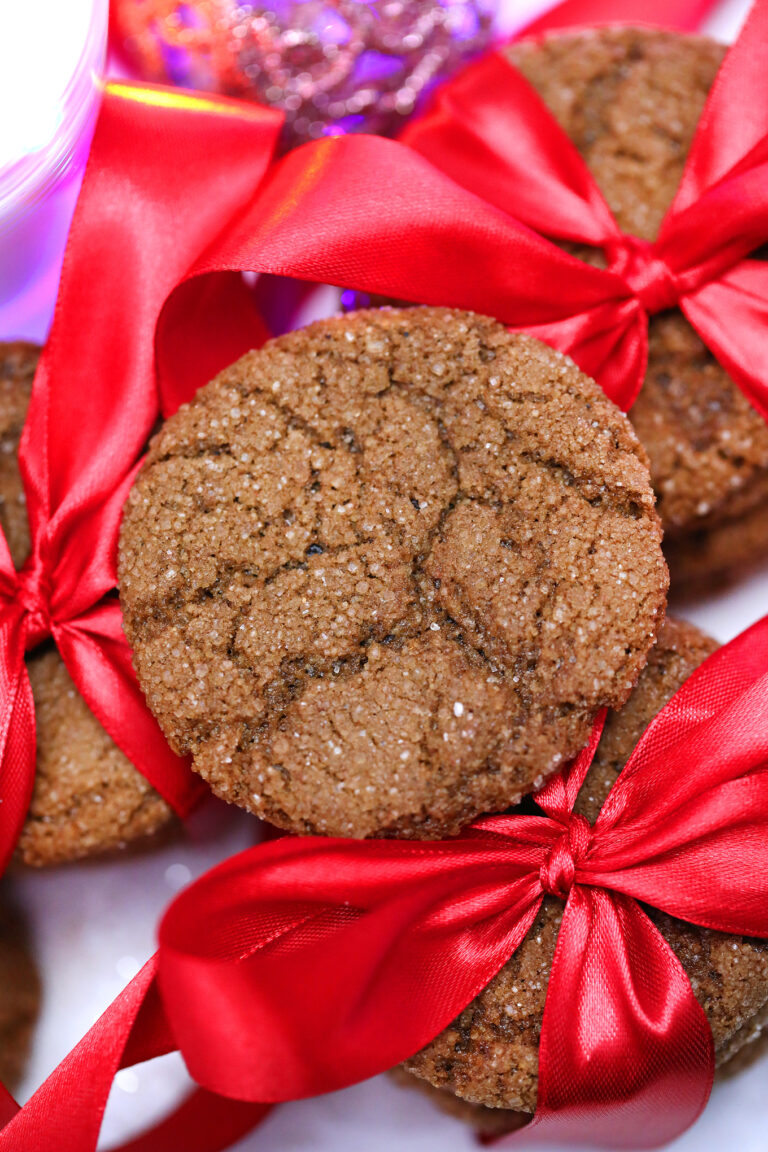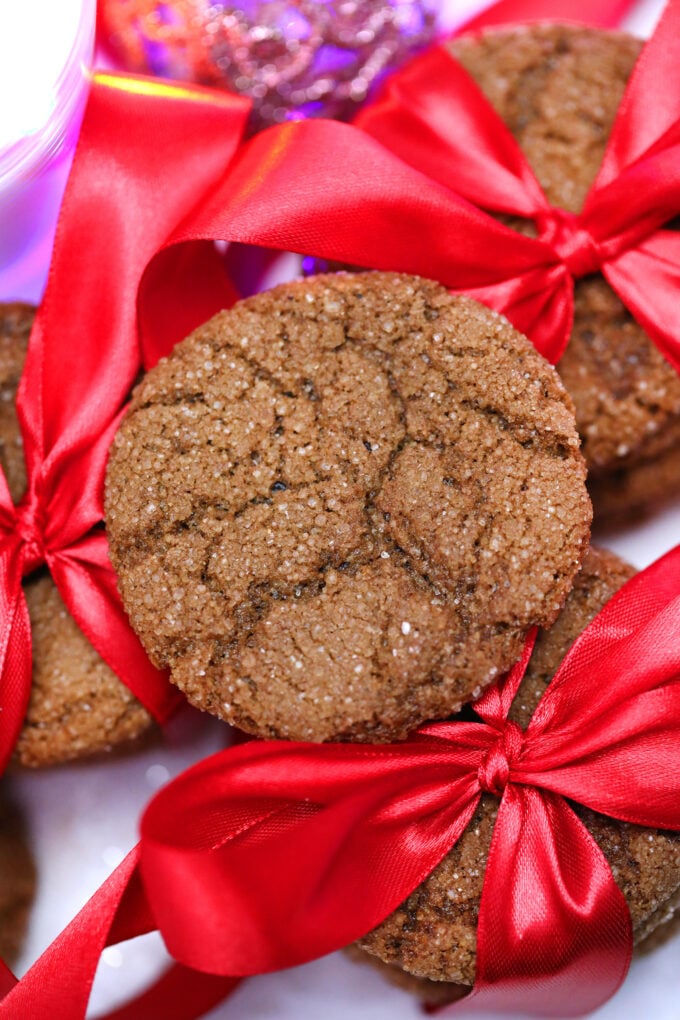 How to store:
You can simply put them in an airtight container, and they will last for up to a week, at least 4 days.
Recipe Tips:
Grease the insides of the measuring cup that you will use to measure the molasses. This ensures that it will come out easily. You may want to follow this every time you are measuring viscous and thick liquids like this.
Halfway through the baking, you may want to rotate the baking sheet. This is to ensure a more even baking.
You can use salted butter, but you may want to lessen the salt you will put later.
Save Recipe
Chewy Molasses Cookies
Ginger Molasses Cookies are soft and chewy, with the perfect balance of spice!
Author: Catalina Castravet
Serves: 12 cookies
Prep time:

15

minutes
Cook time:

13

minutes
Total time:

30

mins
Nutrition information
Calories: 434 Carbohydrates: 71 Protein: 3 Fat: 17 Saturated Fat: 10 Cholesterol: 54 Sodium: 385 Potassium: 240 Fiber: 2 Sugar: 50 Vitamin A: 548 Calcium: 84 Iron: 3
Save Recipe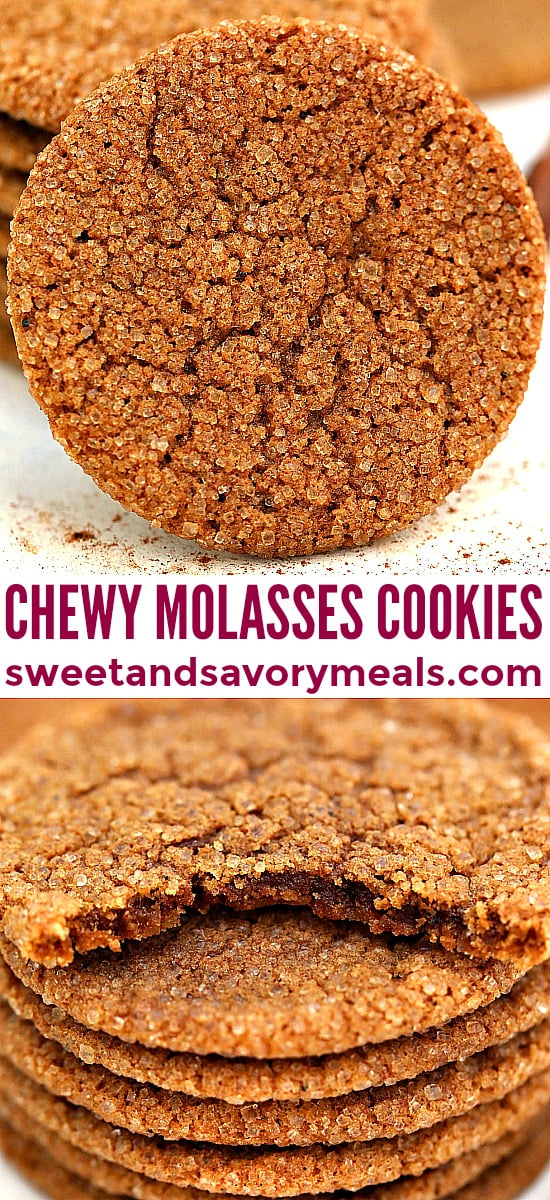 More recipes you might love
Categories: