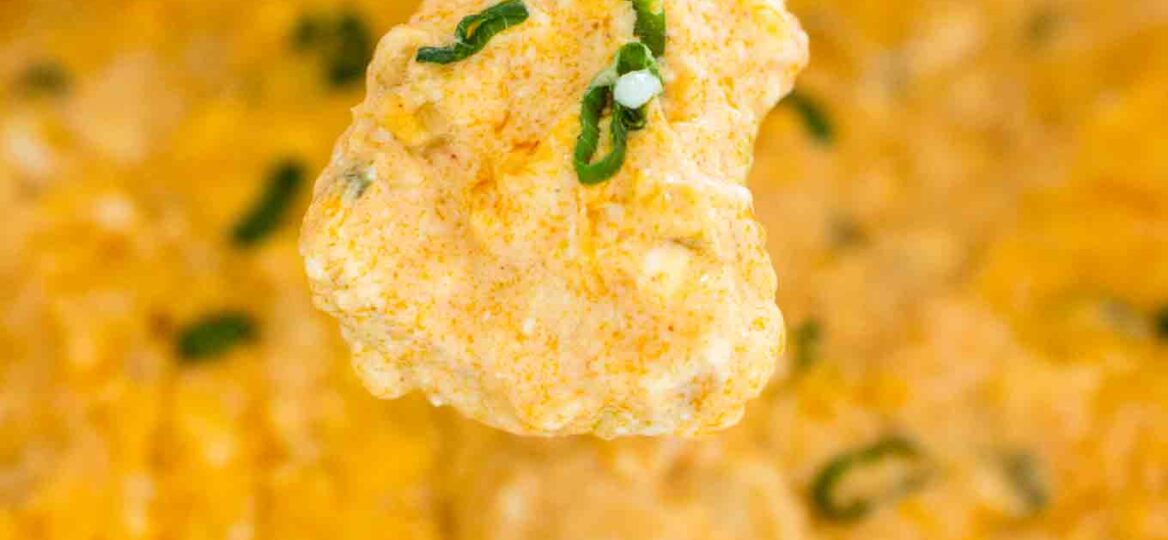 Buffalo Shrimp Dip – Keto [Video]
Buffalo Shrimp Dip is one of our favorite party dip recipes. Make a double batch of this spicy shrimp dip because this warm dip is a real crowd pleaser! Another great thing about this easy to make dip, is that its Keto friendly, with the perfect balance of protein and fats.
Cheese Dips are one of our favorite appetizers, and we have shared many on this blog. Among our favorites are this Spinach Artichoke Dip and some delicious Keto Cheese Dips like this Buffalo Crack Chicken Dip and Dill Pickle Dip.
Best Buffalo Shrimp Dip
Keto Shrimp Dip is a tasty twist on the popular appetizer, Buffalo chicken wings. Just as Buffalo chicken is chicken coated in a spicy sauce, this appetizer is made using cooked shrimp tossed with a spicy sauce. However, this is where the similarity ends, as Buffalo chicken wings are hand-held finger food while Buffalo shrimp dip is a delightfully creamy, warm dip!
Warm Appetizer Ideas
Experience has proven that dip recipes with cream cheese make the most popular and best party dips. We suspect this most likely because dips with cream cheese are typically baked and served warm.
We're not sure exactly what it is about warm appetizers that make them so appealing, but when we serve them at parties, they are the first to disappear. Regardless of planning and preparation, we are never able to keep up with the demand for second and third helpings of them!
Some of our most popular warm appetizers are:
What do you need to make Buffalo Shrimp Dip?
Cream Cheese
Mozzarella Cheese
Sour Cream
Mayo
Cooked Shrimp
Greek Onions
Garlic
Buffalo Sauce
What is Buffalo Sauce made up of?
1/2 cup melted butter
1/2 cup hot sauce
2 tablespoons distilled white vinegar
2 teaspoons Worcestershire sauce
pinch granulated garlic (optional)
In a bowl, combine all the ingredients together, and whisk until well combined. Store in an airtight container in the refrigerator for up to one month. Shake well before using.
How do you make Buffalo Shrimp Dip?
You make Buffalo shrimp dip with a combination of two different varieties of cheese: Mozzarella cheese and cream cheese. Combine chopped cooked shrimp with the cheeses as well as sour cream, mayonnaise, seasonings, and spicy Buffalo sauce. Bake the dip in an oven until it is warm and the cheese melts.
For presentation purposes, it is best to bake the dip in the same casserole dish you will serve it from. We recommend using a dish that is oven-safe, while also pretty, although a disposable aluminum pan will also work.
If you love bacon, we highly recommend that you top the dip with some chopped cooked bacon as we did with this Buffalo Crack Chicken Dip.
What to serve Shrimp Dip with?
Here are our favorite foods to serve with this delicious dip:
Crunchy veggies – carrots, celery, broccoli, zucchini, yellow squash, bell pepper, and cauliflower.
Potato chips or corn chips
Soft, warm pretzels
Crusty warm bread
Mini sausages
How many people will this shrimp dip recipe feed?
As written, this easy dip recipe makes about 3 cups of dip.
There are 16 tablespoons in 1 cup, so factoring an average serving size of 1/4 cup (4 tablespoons), the recipe as written will serve approximately 12 people.
Does Buffalo shrimp dip need to be refrigerated?
This dip is best enjoyed the day it is made. If you do have leftovers, be sure to refrigerate them, as there are perishable dairy ingredients in the dip. You can reheat the dip in a conventional oven or microwave oven.
Buffalo Shrimp Dip Recipe Video:
Pin This Best Buffalo Shrimp Dip Recipe to your Favorite Board