Apple Pie Danish – 30 Minutes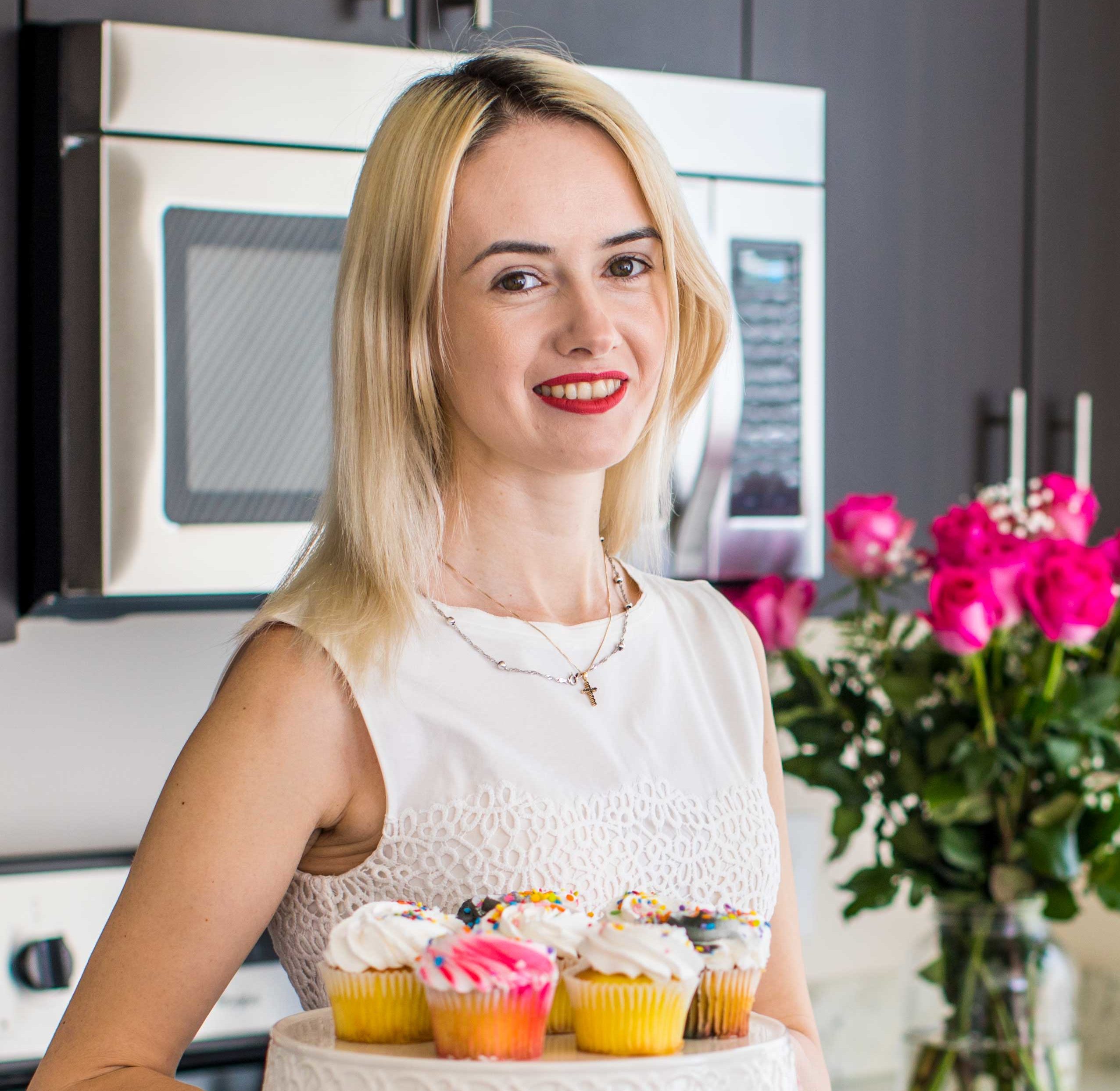 Apple Pie Danish incorporates all the great fall flavors in an easy, flaky and sweet, seasonal danish, made with cheesecake and apple pie filling.
Danish is simply delicious and is very creamy! My other Danish hits with beloved readers are: Peanut Butter Nutella Danish and Lemon Cherry Cheese Danish.
Apple Pie Danish
Apple Pie Danish is the perfect dessert for those who want the great flavors of apple pie. However, don't feel like spending too much time making one. I love easy desserts, and I am grateful for any shortcuts I can take. With Pillsbury Crescent Dough Sheets I couldn't wait to bake something easy and tasty.
This Apple Pie Danish is the perfect brunch or dessert item. All the crescent dough is perfectly flaky. Also, it's filled with a layer of cheesecake filling, apple pie filling and topped with a vanilla icing and crunchy peanuts! I like to make this on a weekend, when we are all home so we can enjoy a relaxed morning in the kitchen. Fall season always reminds me of my grandparents and their gorgeous orchards. I got my love for baking from my grandmother, and want to pass this tradition to my four year old too.
Follow us on Pinterest for more delicious recipes!
What is a Danish Pastry?
A Danish is a multilayered sweet pastry originating from Denmark by Austrian bakers and has since developed into a Danish specialty. Like other pastries, such as croissants, it is a variant of puff pastry made of laminated yeast-leavened dough that creates a layered texture.
OCCASIONS WHEN YOU CAN SERVE THIS APPLE PIE DANISH:
Breakfast or Brunch – they are easily transportable
Easter Brunch, Mom's Day, Father's Day and even Christmas morning
LOOKING FOR MORE BREAKFAST RECIPES? CHECK THESE OUT:
Tools/Ingredients I used to make this Apple Pie Danish Recipe:
Apple Pie Filling – I used 1 cup, don't add too much, as the pastry will become too heavy and it won't hold its shape.
Cinnamon – I like adding some into the cheesecake filling, so it compliments the fall flavors.
Baking Sheet – use a large one, and cover it with parchment paper.
Pillsbury Crescent Dough Sheet – easy to use for homemade danishes and braids.
Save Recipe
Author: Catalina Castravet
Serves: 8 slices
Prep time:

10

minutes
Cook time:

20

minutes
Total time:

30

mins
Ingredients
1 tube Pillsbury Crescent Dough Sheet
8 ounce cream cheese (room temperature)
2 tablespoons granulated sugar
1 teaspoon vanilla extract
1 teaspoon cinnamon
1 cup apple pie filling
Glaze:
1 cup powdered sugar
2 - 3 tablespoons milk
Optional:
2 tablespoons toasted peanuts
Instructions
Preheat oven to 375F degrees.
Top a baking sheet with parchment paper and set aside.
Add the softened cream cheese, sugar, vanilla and cinnamon to the bowl of a stand mixer and beat until fully combined and smooth. Stop once to scrape the sides of the bowl with a spatula to make sure the mixture is fully combined.
Unroll the seamless dough sheet onto the prepared baking sheet.
Spread the cream cheese filling down the middle of the dough sheet.
Spread the apple pie filling on top of the cream cheese layer.
On each long side of the dough, left and right from the filling, make 2 inch long cuts about 1 inch apart.
Starting at one end of the dough sheet, fold the strips over the filling from one side to the other, if you want on an angle.
Bake the danish for 15-20 minutes, or until it is golden brown. Check at 15 minutes as it is probably ready.
Remove the danish from the oven and let it completely cool before icing, around 20 - 30 minutes.
Glaze:
Add the powdered sugar to a medium bowl, add two tablespoons of milk and the vanilla. Mix until fully combined with no lumps. If the mixture is too thick add one more tablespoon of milk. I like the glaze on the thicker side, yet pourable, so it will look white and shiny on the danish, not transparent.
After the danish has cooled, use a fork or spoon to drizzle the glaze over the danish.
Garnish with peanuts.
Slice the danish and serve!
0 Calories: 347 Carbohydrates: 51 Protein: 4 Fat: 14 Saturated Fat: 7 Cholesterol: 31 Sodium: 351 Potassium: 91 Fiber: 1 Sugar: 31 Vitamin A: 400 Vitamin C: 1.2 Calcium: 36 Iron: 1
Save Recipe
More recipes you might love