Pumpkin Muffins Recipe [Video]
Pumpkin Muffins are tender, moist, and bursting with pumpkin pie flavor. They are a great treat for a fall breakfast or an awesome Halloween dessert.
Thanksgiving and Halloween are such fun times of the year and one can't help but make sweets for the kids to enjoy. Aside from this recipe, you can get creative and bake some of these spooky yet delicious treats: Monster Cookies, Bloody Halloween Desserts, and Mint Chocolate Chip Oreo Cupcakes.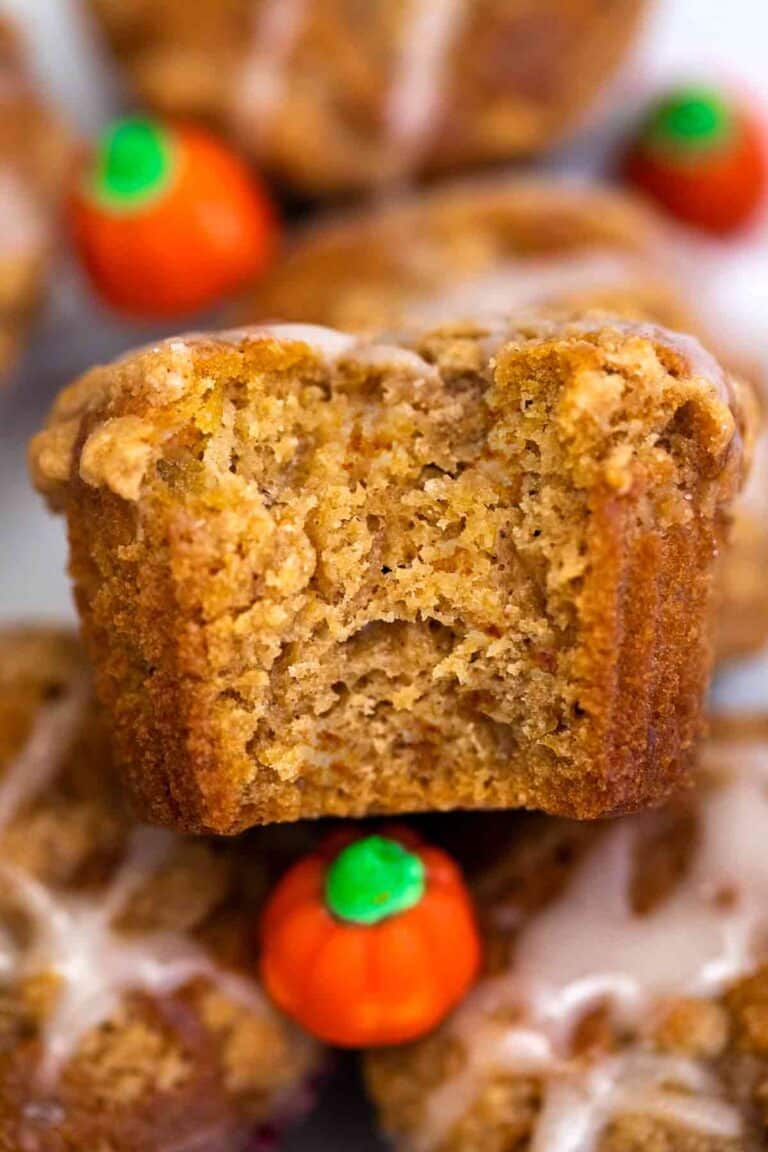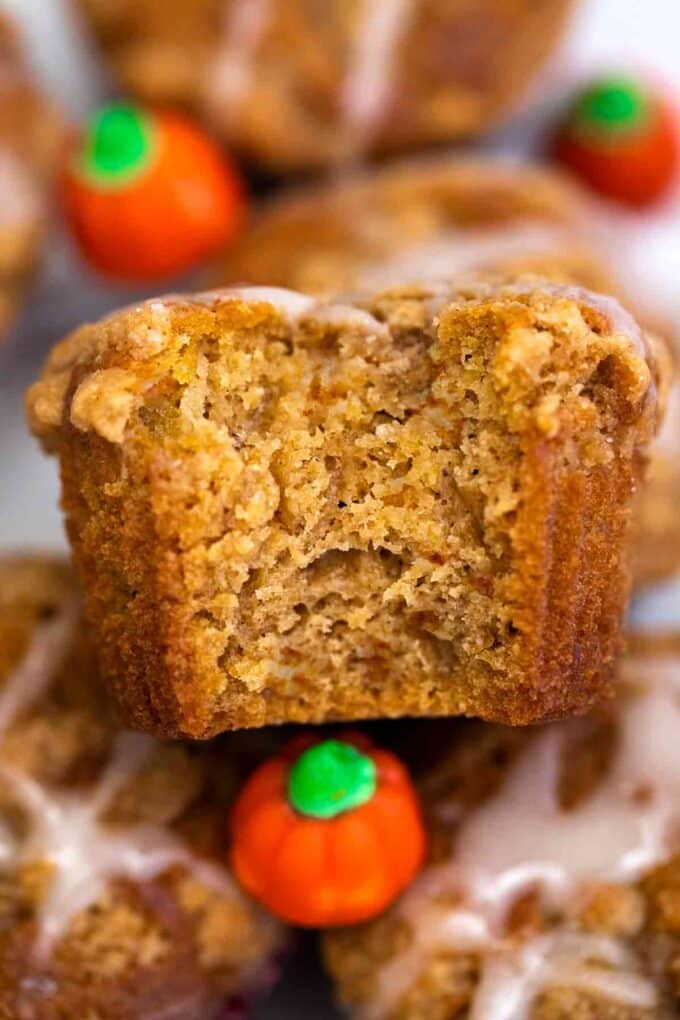 Homemade Pumpkin Pie Muffins Recipe
Pumpkin Muffins are a pretty simple dessert to make at home. They are moist, light, and have that sweet earthy flavor which makes it extremely unique and one of a kind.
Although Halloween is a time to make some creative treats, I also like to bake these for people that would like to eat something simple without all the spooky decorations. But if I do want to make them look fit for the theme, I can easily top them off with a scary icing design.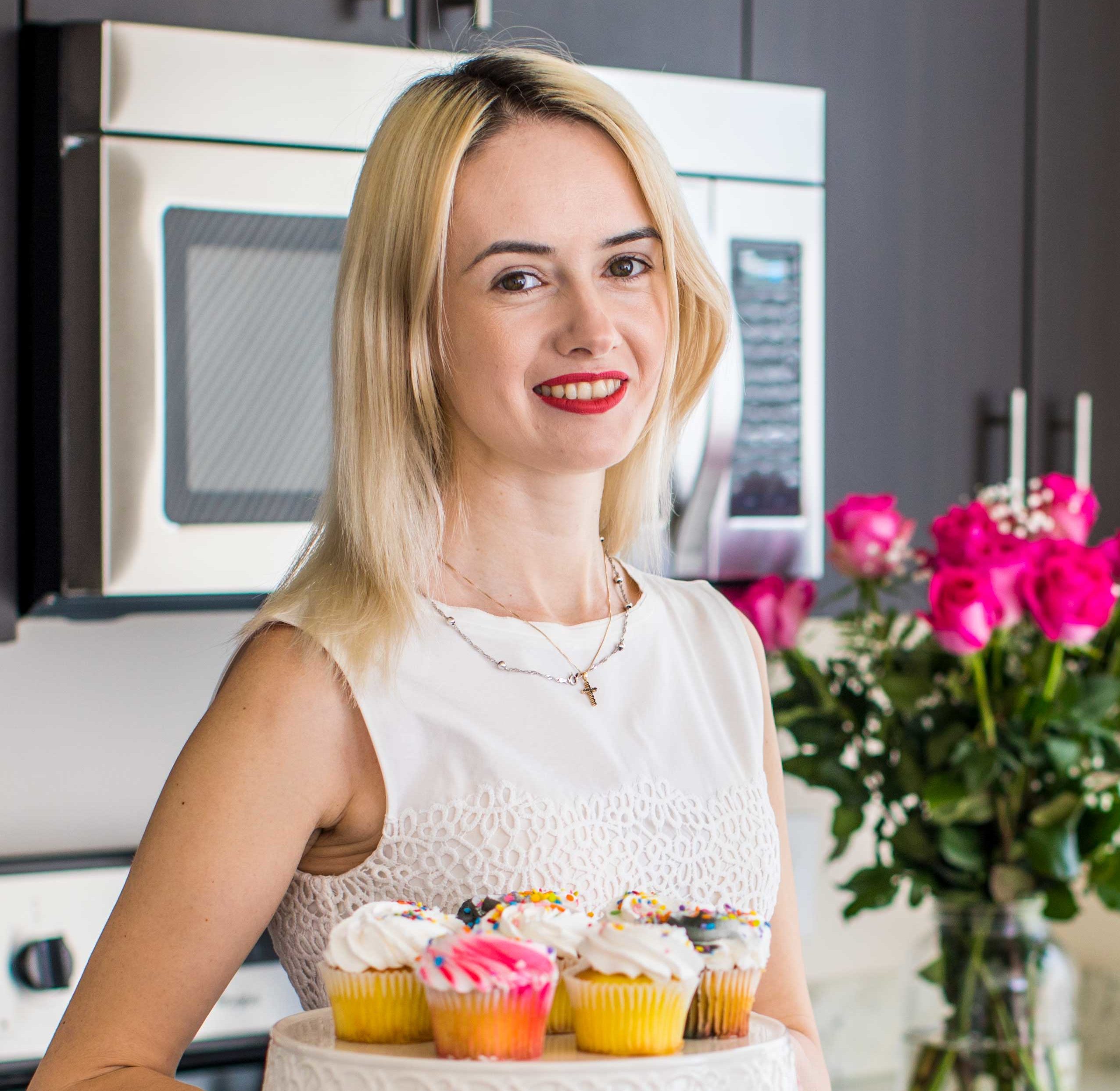 Follow us on Pinterest for more delicious recipes!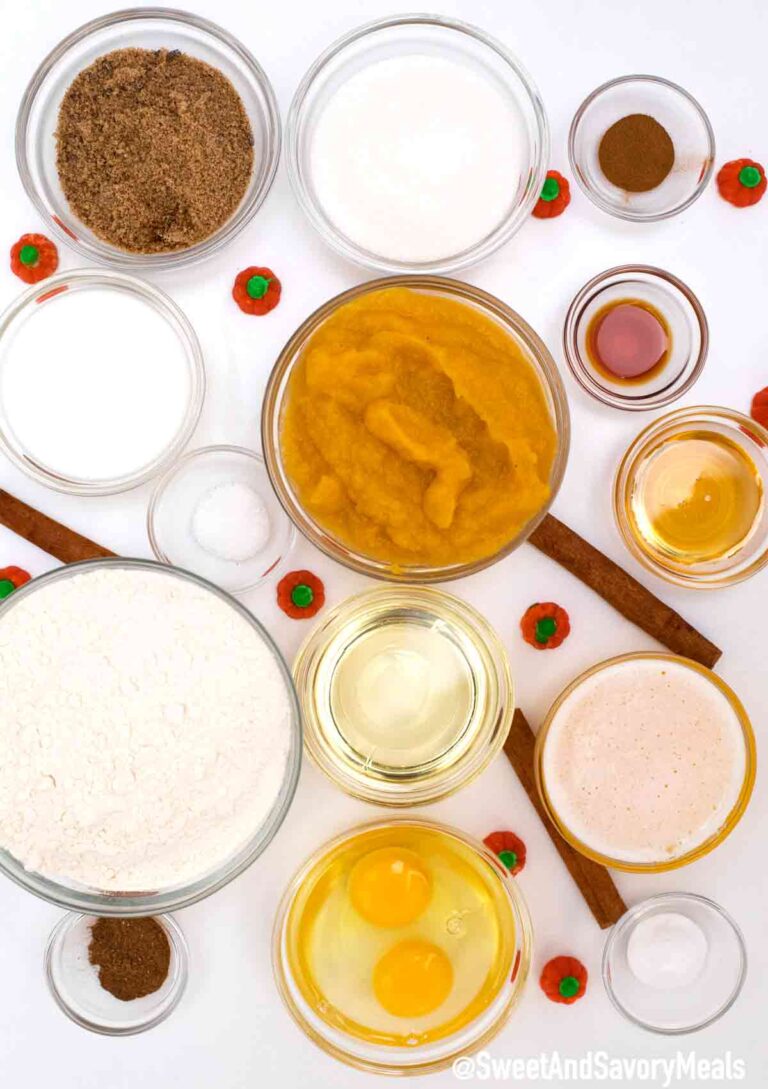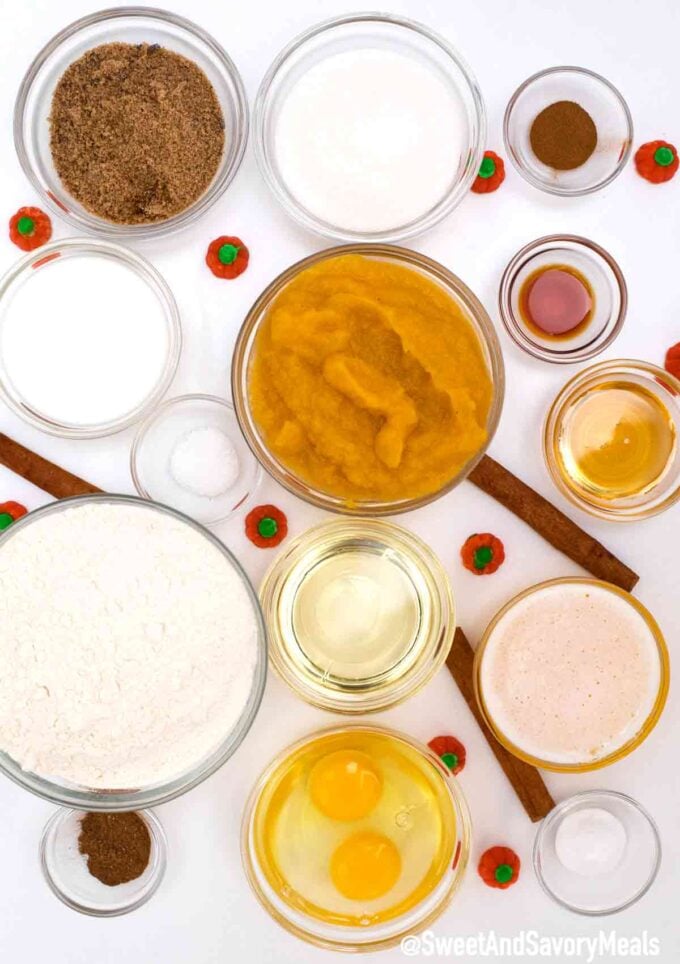 This is a pretty versatile dessert that I can enjoy not only during Autumn but all year round. During fall, there may be an overload of leftover purees which you can use and for other seasons, canned ones will also work fine.
This amazing dessert is good that anyone can never resist having a bite. So, whether you are throwing a big Halloween party or a simple gathering, you can always trust this treat to make a delicious dessert.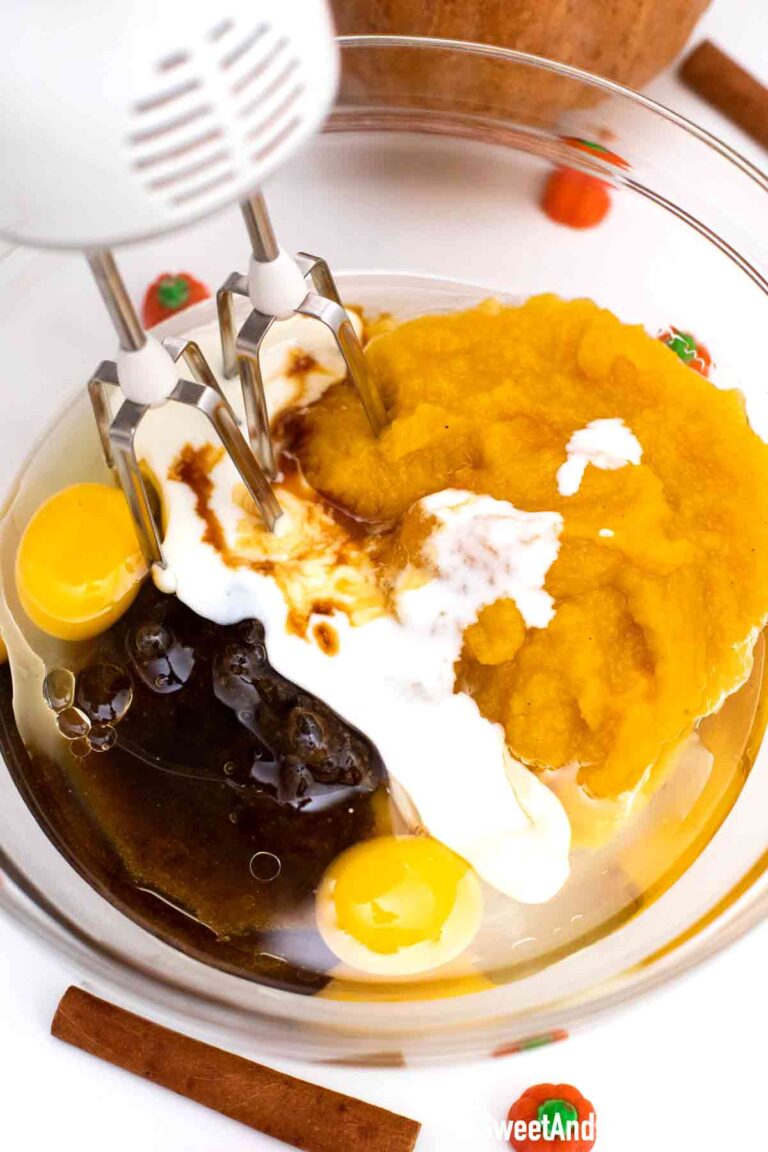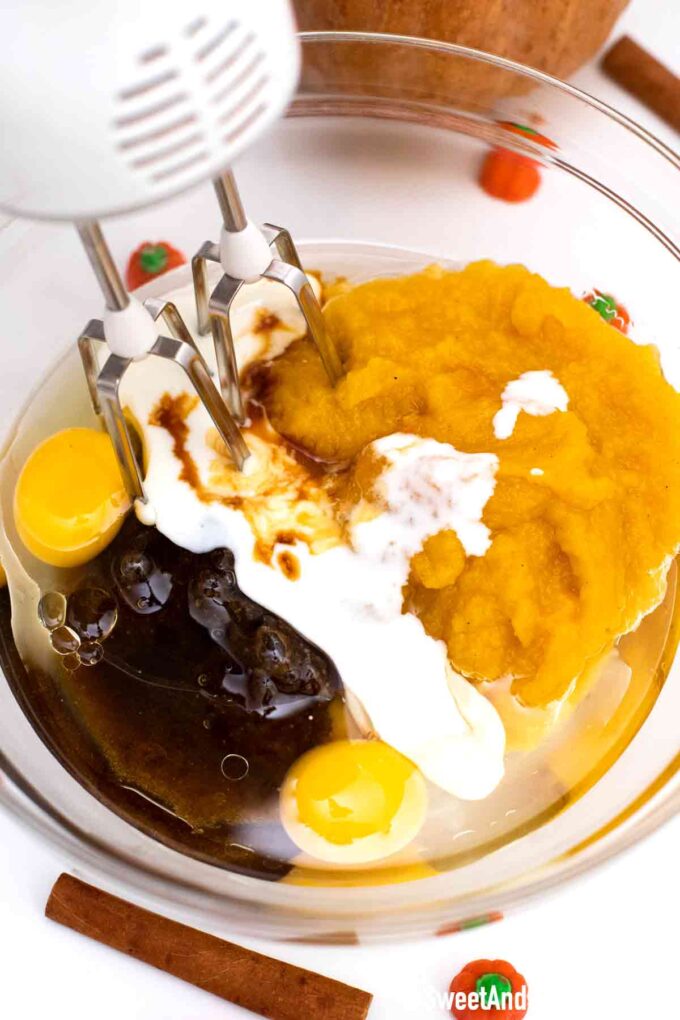 How do you make Pumpkin Muffins?
Prepare baking necessities. Preheat to 425F and prepare your cupcake pan with the necessary liners.
Make the batter. Combine oil, sugar, puree, eggs, vanilla, and buttermilk. In a separate container, whisk flour, baking soda, cinnamon, pumpkin spice, and salt. Pour the first mixture onto the second and gently mix. Spoon mixture into the cupcake liners.

Mix crumb topping. Combine flour, sugar, and pumpkin pie spice, and melted butter. Use a fork to mix until there are crumbs. Get a spoon or an ice cream scooper and add batter onto the unbaked mixture. Bake for 5 minutes at initial temperature then lower it down to 350F for another 16 minutes. Let cool afterward while making the icing.
Make icing. Mix sugar, syrup, milk, and vanilla together. Make sure they are smooth and well combined before drizzling a generous amount on top of the muffins.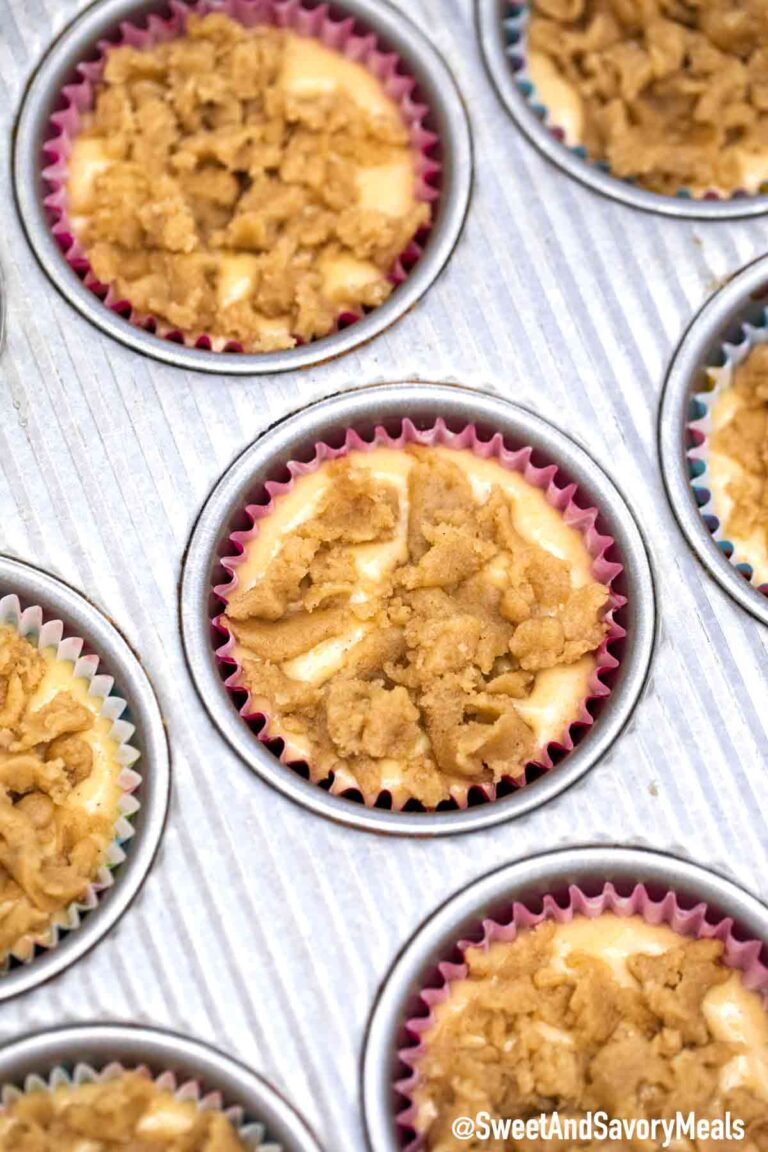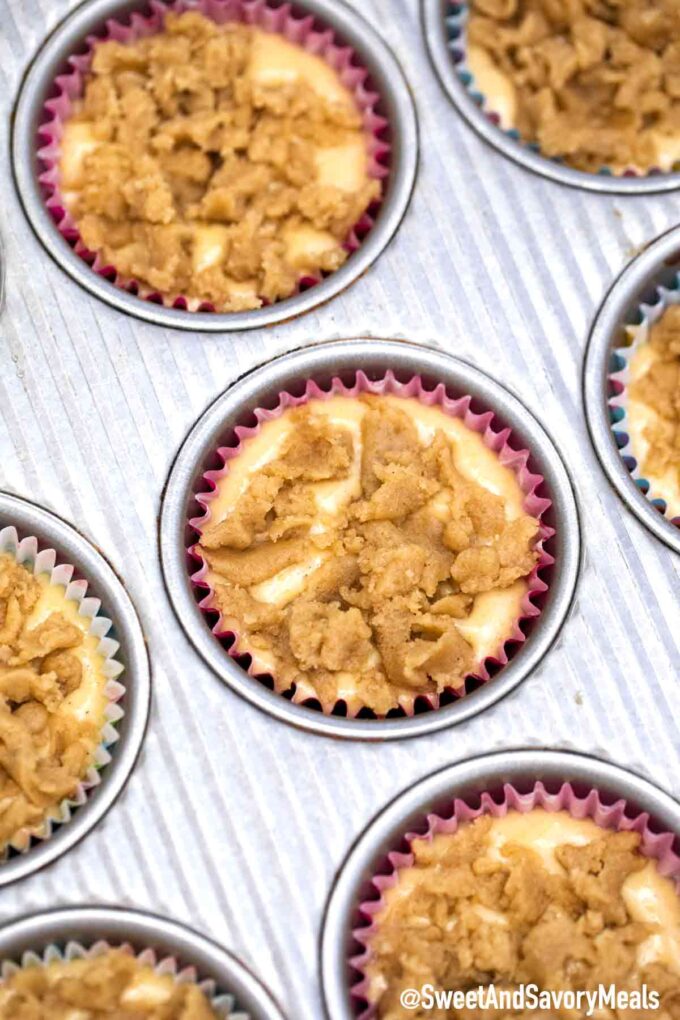 Variations for Pumpkin Muffins:
You can add raisins, walnuts, pecans, and chocolate chips to the batter
Spread some cinnamon powder on top of the icing
Mix in some oatmeal into the crumb toppings
Can you make Pumpkin Muffins in advance?
Yes! Place them in the fridge inside an airtight container and you can serve it after 2 days.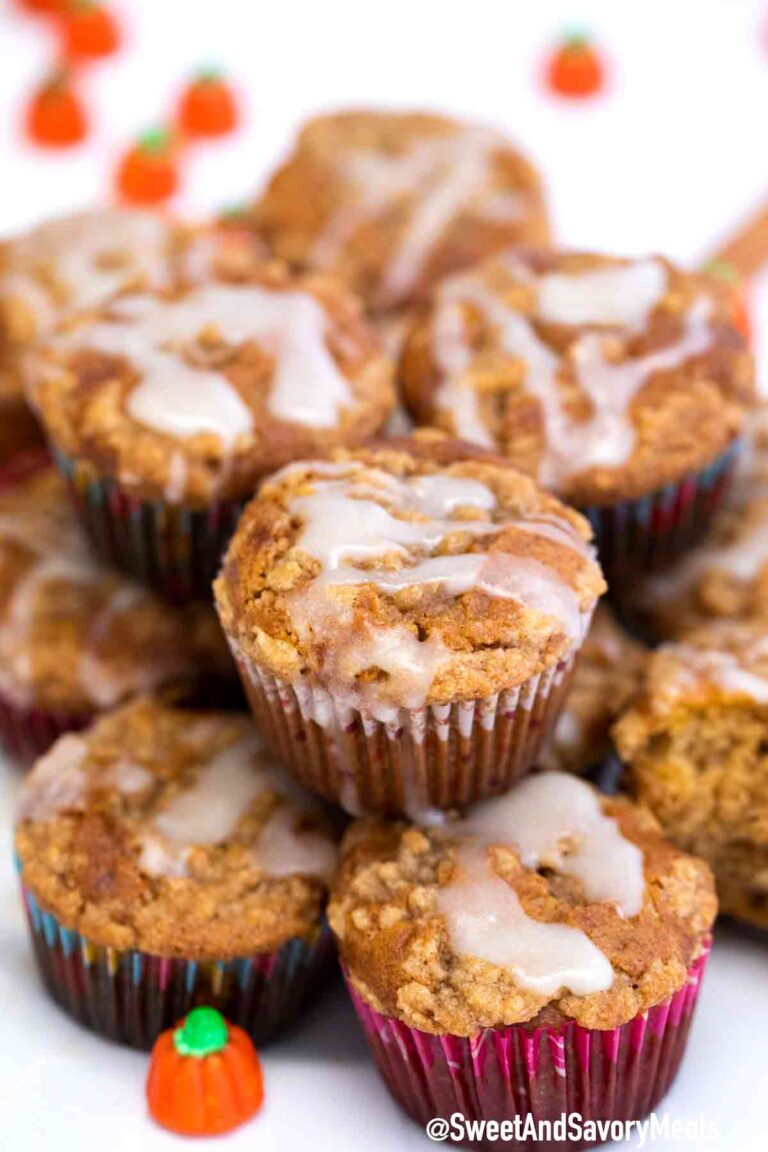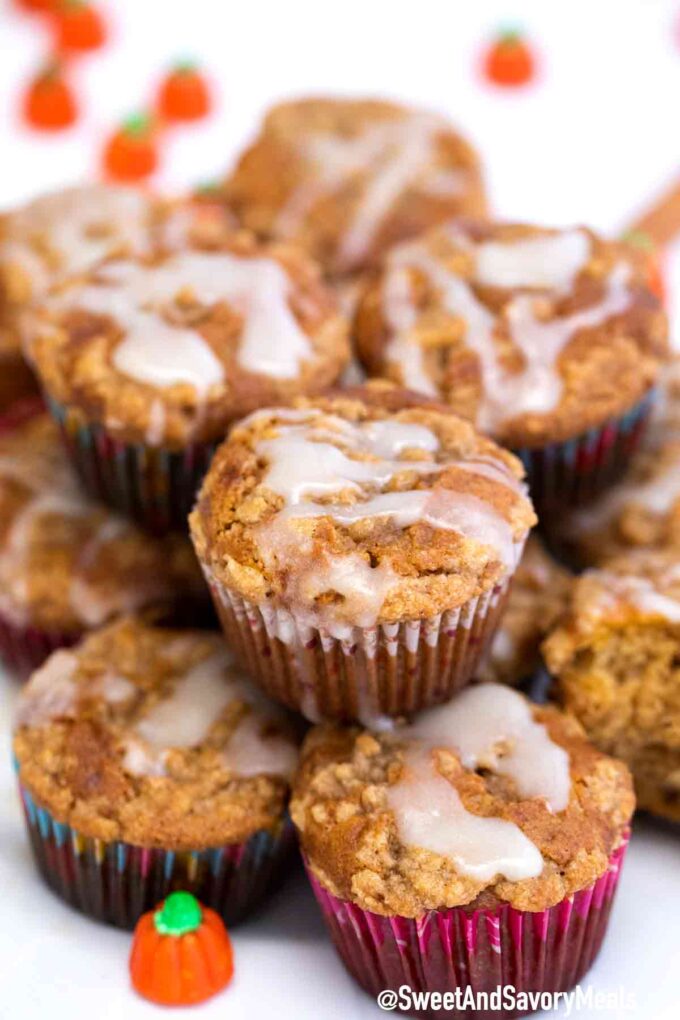 Can you freeze them?
Of course! But, do not forget to let it completely cool first. Afterward, you can wrap them in foil or freezer bags and store them for 3 months.
More pumpkin recipes:
There is just something so nostalgic, childlike, and extraordinary when it comes to pumpkins. They can even be added to any occasion as a snack or a dessert which is why it is so convenient to know some recipes for it.
If you have some leftover pumpkin puree, why don't you try some of my favorite recipes that I use for any event: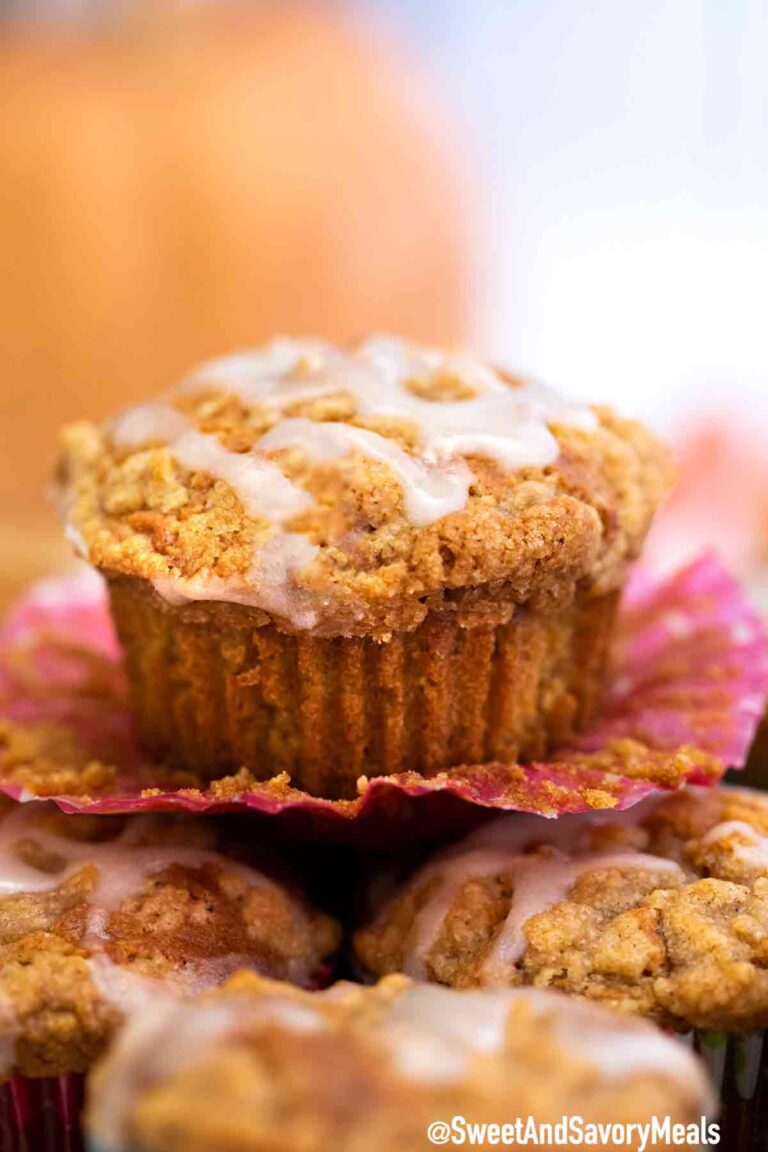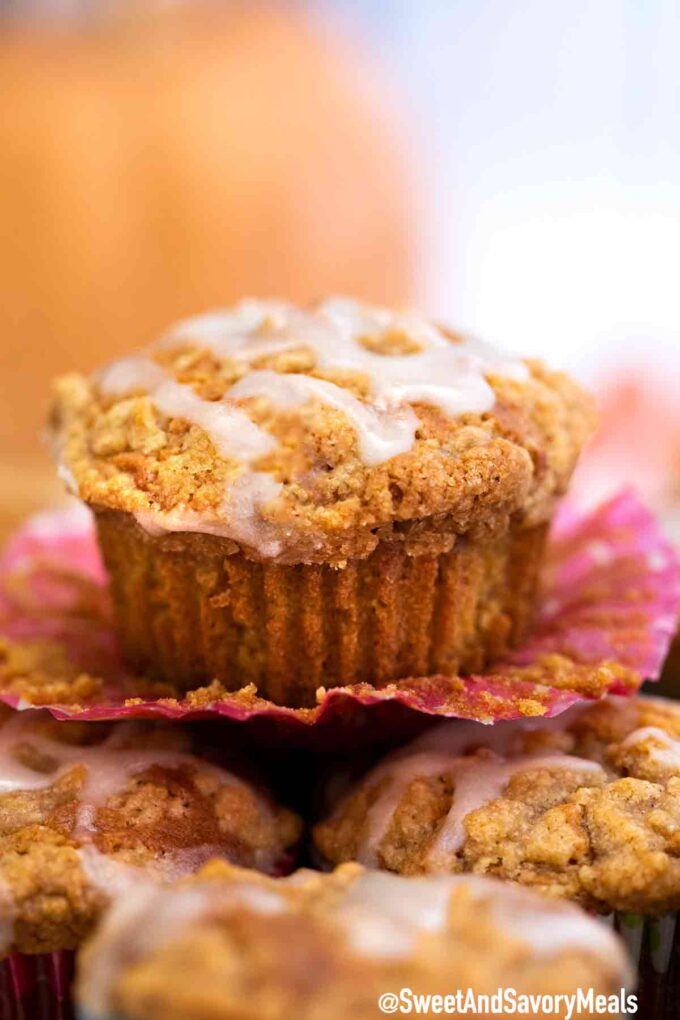 Recipe Tips:
If you want a healthier and fuller icing, try to switch from store-bought syrup to maple syrup.
You can also substitute granulated sugar with stevia.

If you want more fall flavors, feel free to use more spices.
For a healthier treat, skip the icing.
Save Recipe
Pumpkin Muffins Recipe
Pumpkin Muffins are tender, moist, and bursting with pumpkin pie flavor. They are a great treat for a fall breakfast or an awesome Halloween dessert.
Author: Catalina Castravet
Serves: 15 muffins
Prep time:

15

minutes
Cook time:

25

minutes
Total time:

40

mins
Ingredients
Pumpkin Muffins:
Crumb Topping:
Maple Icing (optional):
Instructions
Muffins:
Crumb Topping:
Icing:
Nutrition information
Calories: 348 Carbohydrates: 55 Protein: 3 Fat: 14 Saturated Fat: 4 Cholesterol: 35 Sodium: 210 Potassium: 94 Fiber: 1 Sugar: 38 Vitamin A: 236 Calcium: 57 Iron: 2
Save Recipe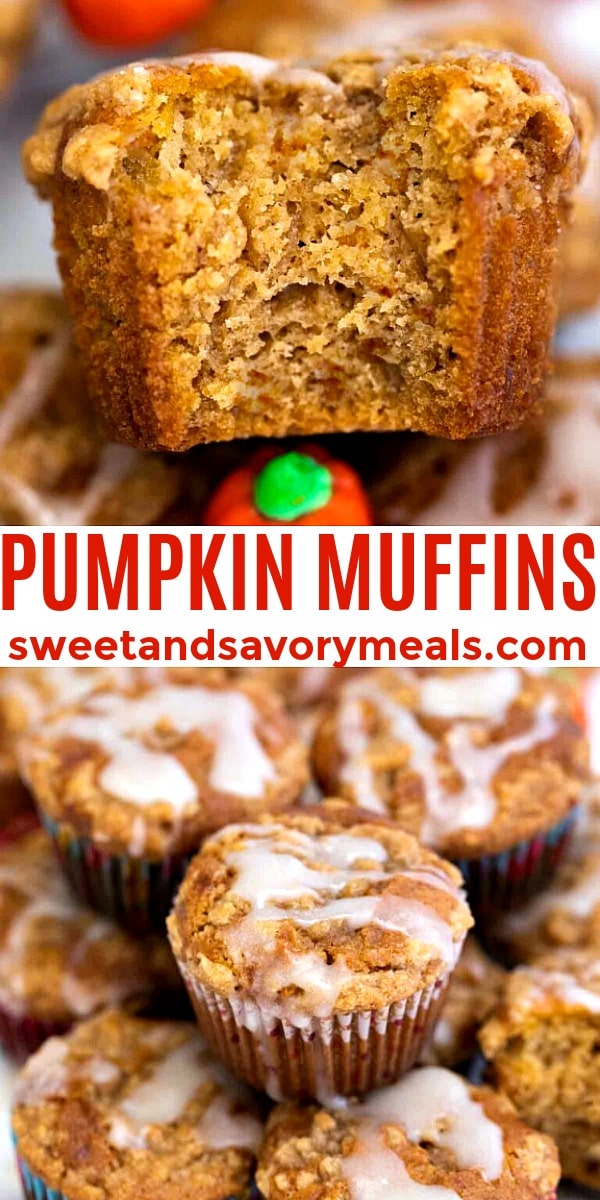 More recipes you might love