Poppy Seeds Walnut Banana Bread [Video]
Poppy Seeds Walnut Banana Bread is soft, dense and full of flavor. This walnut banana bread is great as a snack, breakfast or dessert. Easy to make and heavenly delicious.
We are huge fans of Banana Bread, on our website you will find different varieties like the strawberry one, or this one full of chocolate. We also have a gluten-free version, one with Blueberry and obviously one with zucchini.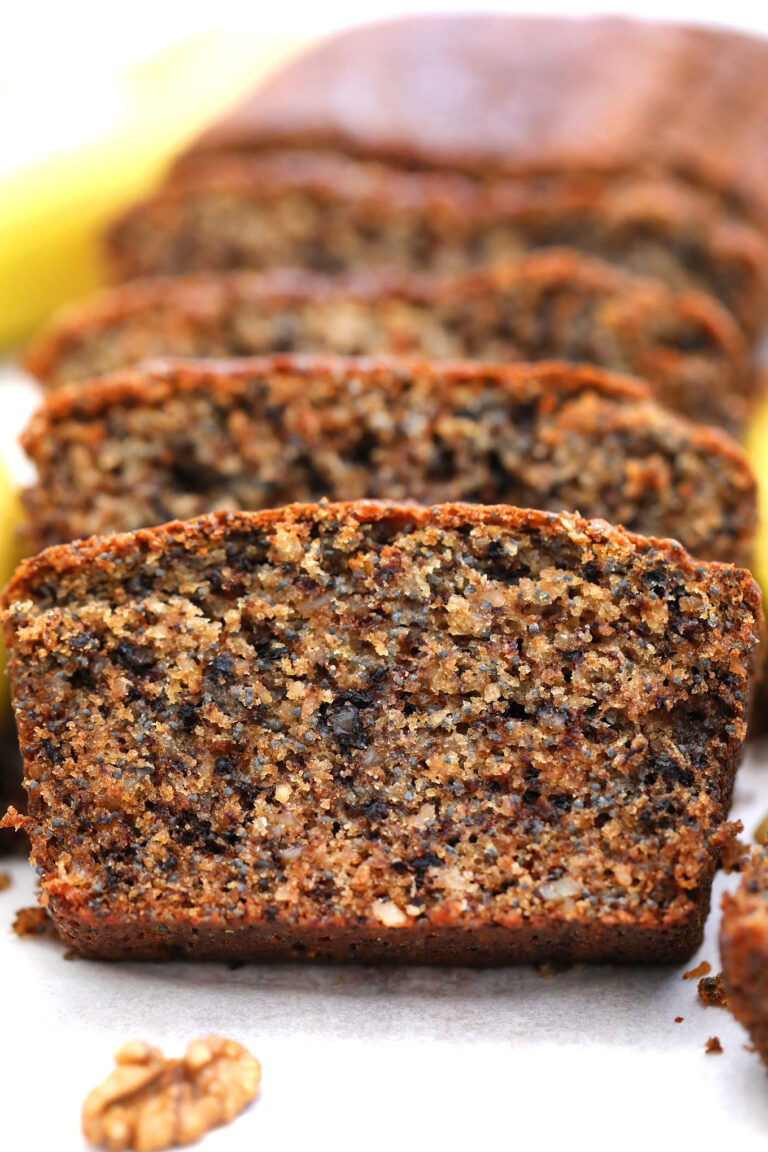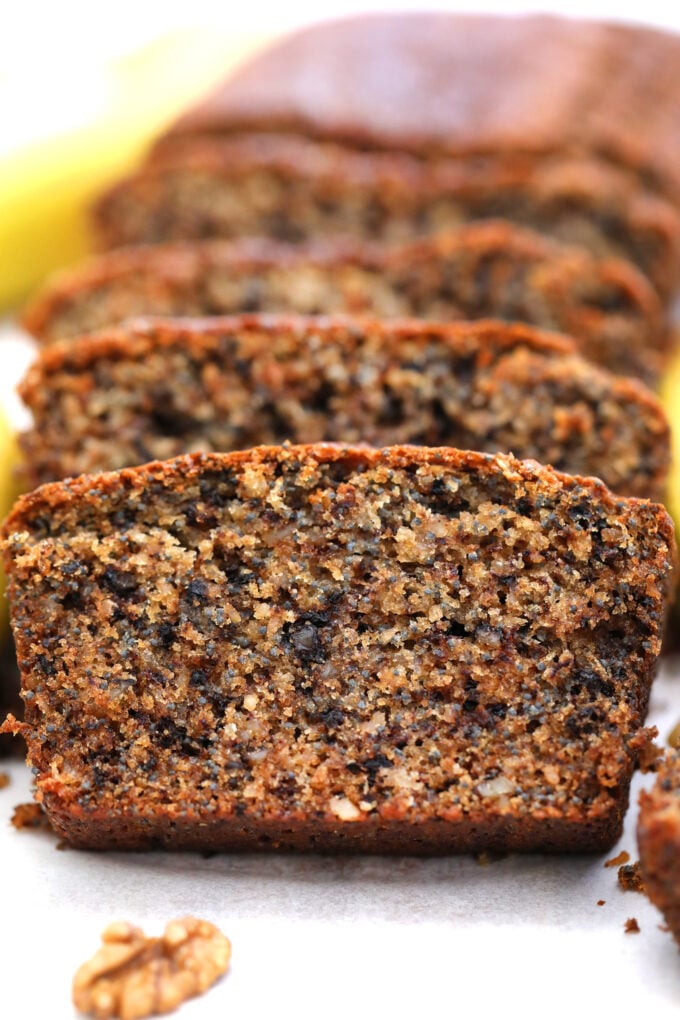 Poppy Seed Walnut Banana Bread
Poppy Seed Walnut Banana Bread is very soft, not too sweet, tender and deliciously moist. It is one of my all-time favorite snacks or a quick breakfast. This bread contains lots of banana flavor, which pairs well with the poppy seeds.
The walnuts add the perfect amount of crunchiness, the earthy flavor also pairs well with the poppy seeds and sweet aroma from the bananas. Each bite is bursting with texture and favors, and its especially good warmed up, with some butter on top.
Bananas Nutrition Benefits:
We always have some bananas on hand. This fruit is affordable and delicious. Did you know that it also has some cool health benefits?
they have a high content of fiber.
rich in vitamins and minerals like Potassium, Vitamin B6.
know to improve heart and digestive health.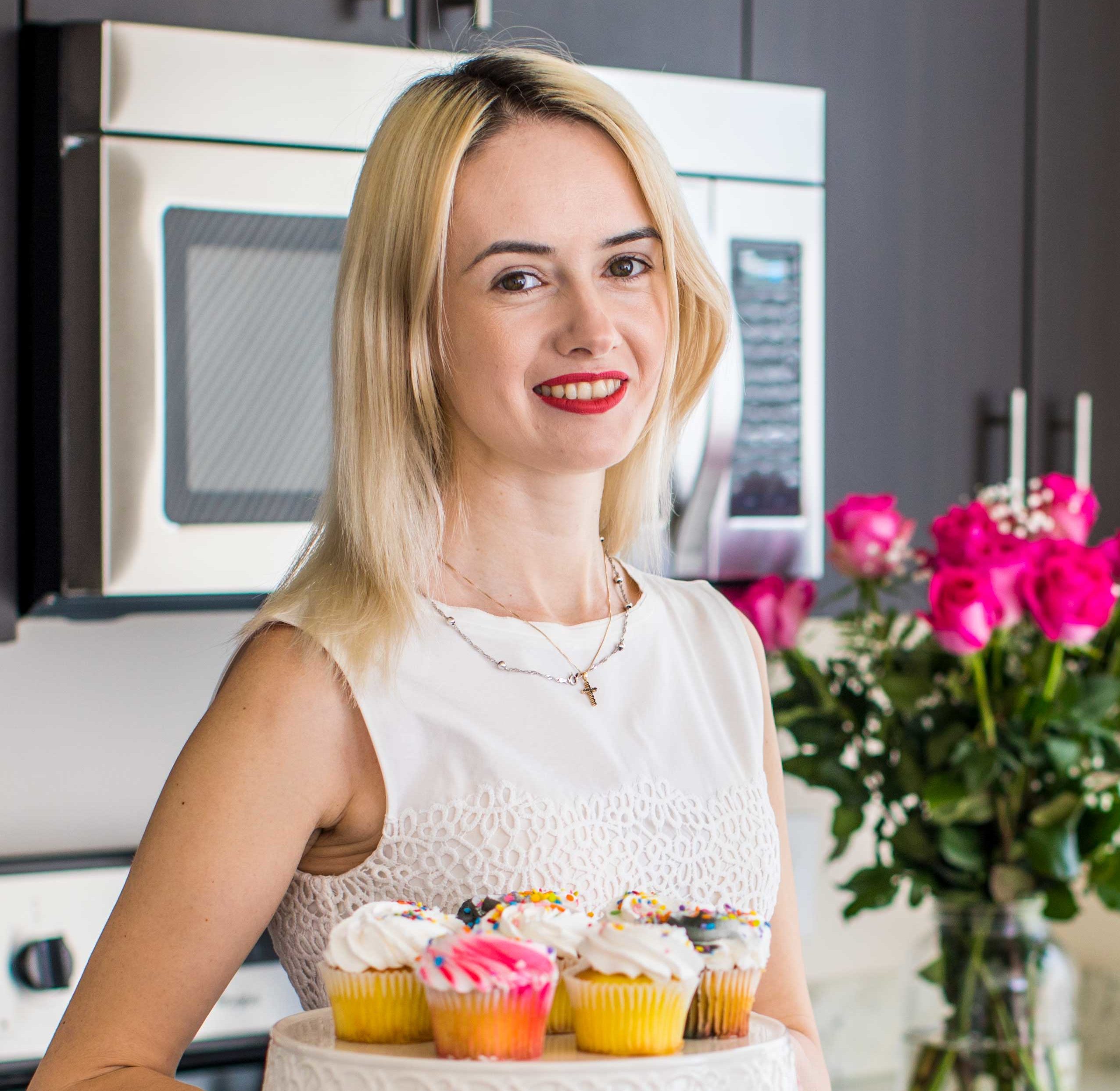 Follow us on Pinterest for more delicious recipes!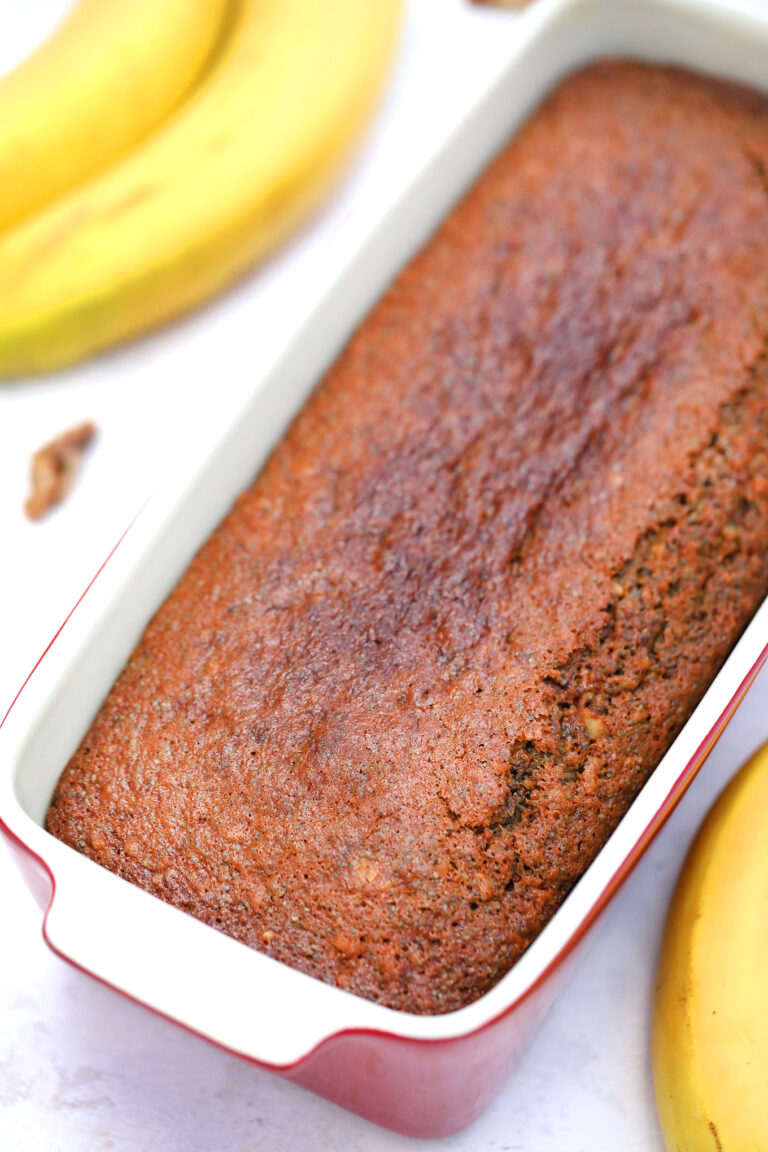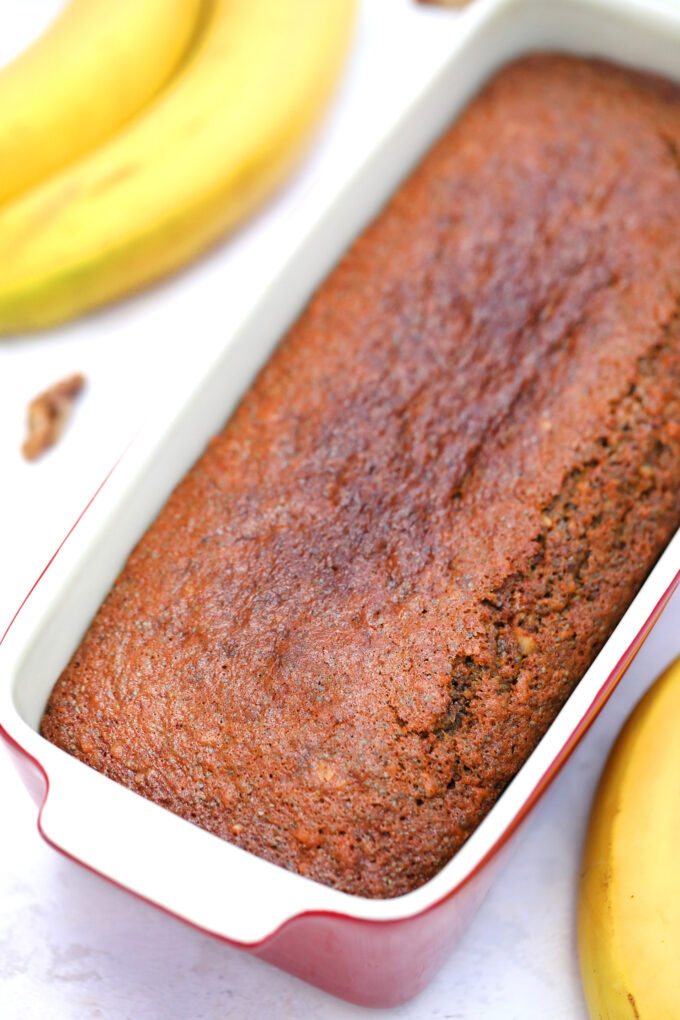 Do you need to soak Poppy Seeds before baking?
Cooking the seeds may reduce half of the contained morphine and codeine. Soaking the seeds for five minutes before using in a recipe, and then discarding the water can eliminate another half.
How Many Poppy Seeds is too many?
About one teaspoon for every seven pounds of body weight, someone weighing about 150 pounds (70 kilograms) should eat no more than seven tablespoons of raw poppy seeds at a time.
Looking for more Banana Desserts?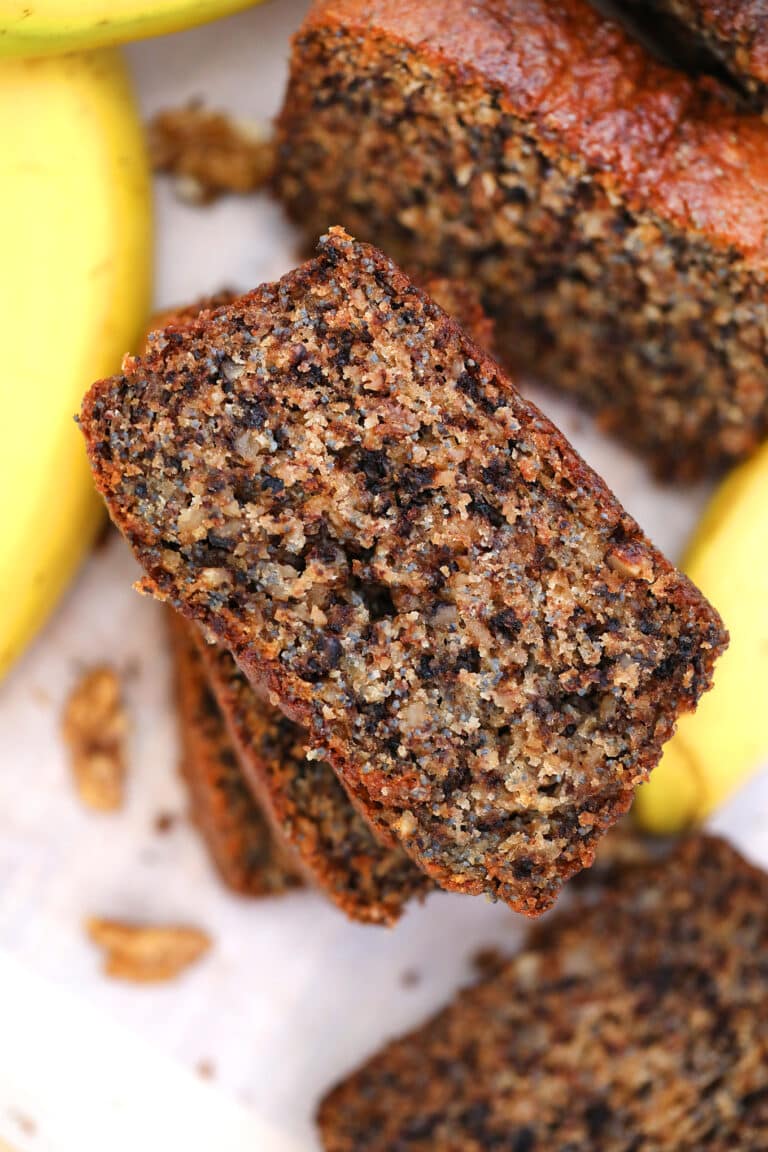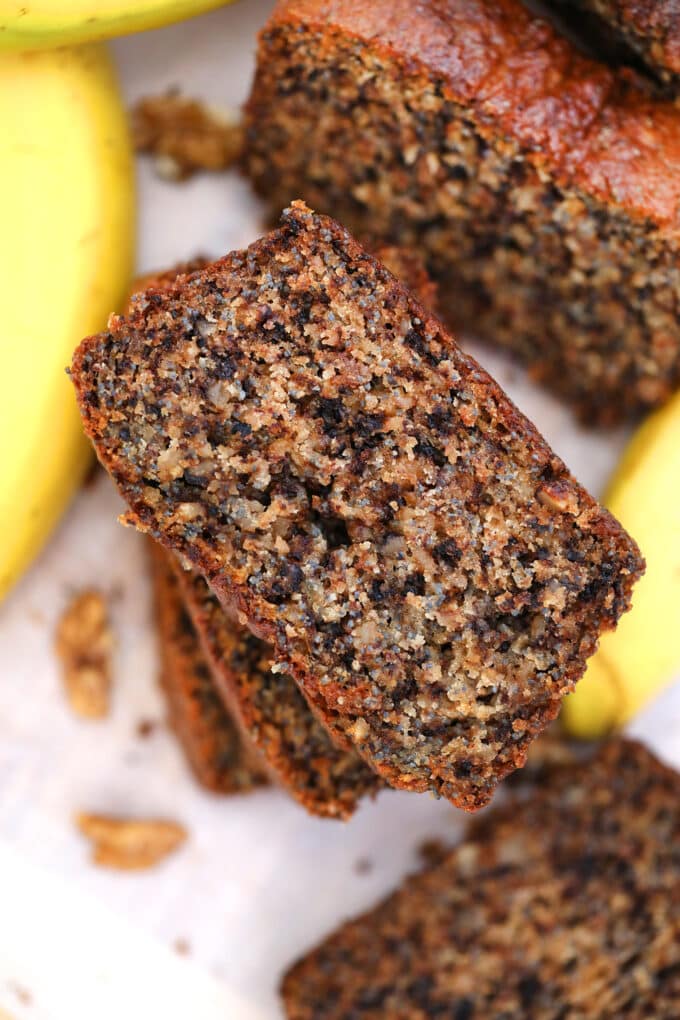 Why You'll Love This Recipe:
Very easy to make, with simple, easy to find and affordable ingredients.
It is rich in walnut and banana flavor, which makes it a show stopper dessert.
Minimum prep work and dishes to clean.
Perfect for brunch parties and for bigger crowds.
Easy to transport if you have to take it to a brunch party.
Can be made 1 or 2 days in advance so you don't have to worry about a last-minute dessert.
Make a double batch and freeze some for later!
How to store:
Store it wrapped in plastic wrap or in an airtight container at room temperature for up to 4-5 days.
Another option is to freeze it for later. Let the bread fully cool first, wrap it tightly in plastic wrap and after that either wrap it in foil or add it to freezer bags. Freeze for up to 2 months. Defrost before slicing.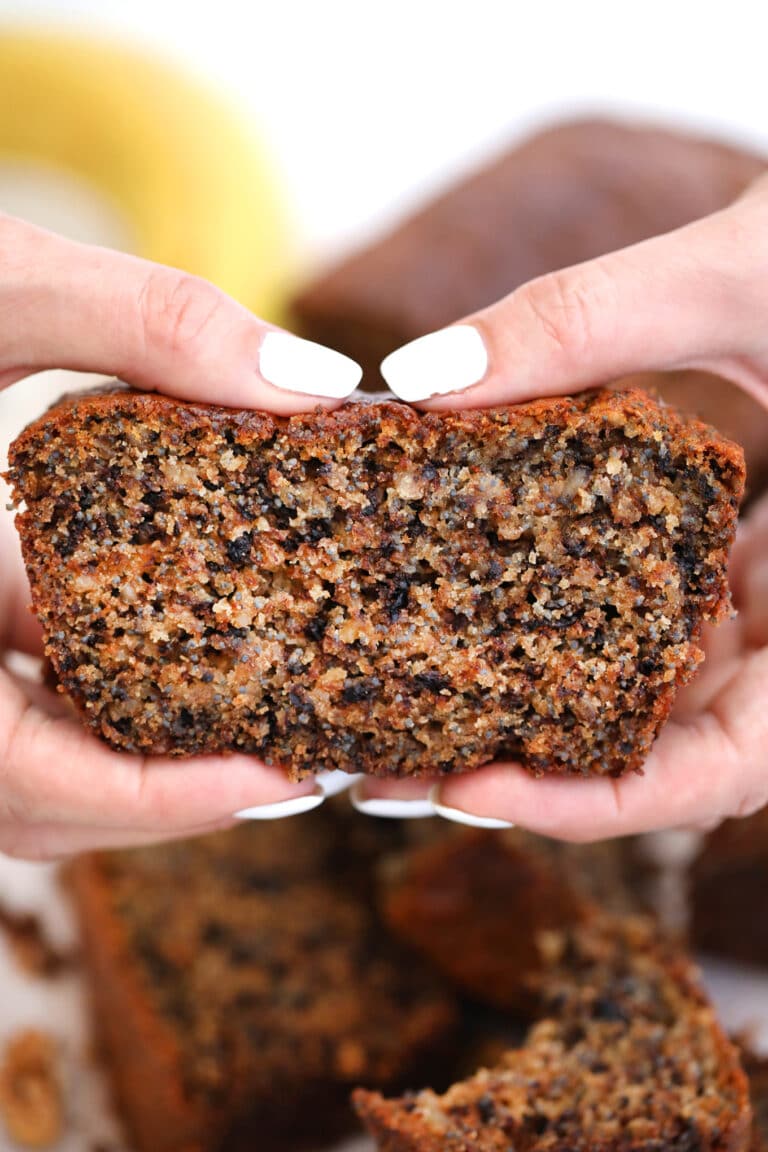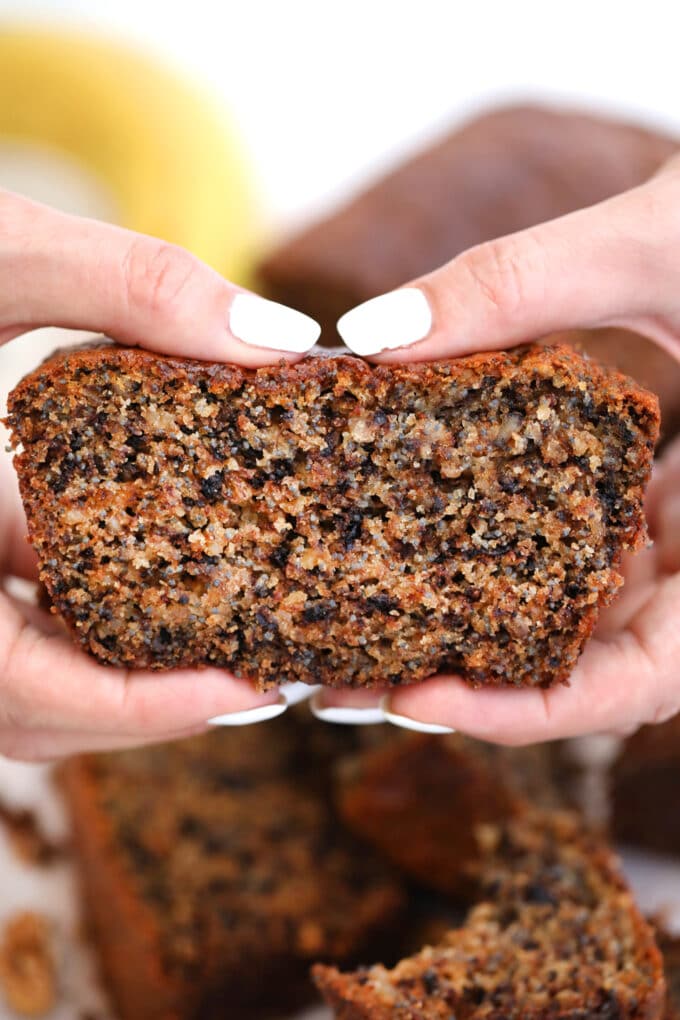 Recipe Tips:
Make sure you use ripe bananas, not completely brown, but brown enough to easily mash the flesh.
You can reduce the sugar to 3/4 cup if you would prefer to save some calories.
The butter can be replaced with vegetable oil or coconut oil.
Use your favorite nuts in this recipe, or skip them altogether.
You can skip the poppy seeds if you are not a fan.
Adding chocolate chips or other dried fruits is a great alternative.
Watch Recipe Video:
Save Recipe
Author: Catalina Castravet
Serves: 9 slices
Prep time:

10

minutes
Cook time:

1

hour

55

minutes
Total time:

1

hr

5

mins
Calories: 308 Carbohydrates: 46 Protein: 4 Fat: 13 Saturated Fat: 7 Cholesterol: 47 Sodium: 358 Potassium: 212 Fiber: 2 Sugar: 26 Vitamin A: 374 Vitamin C: 2 Calcium: 88 Iron: 1
Save Recipe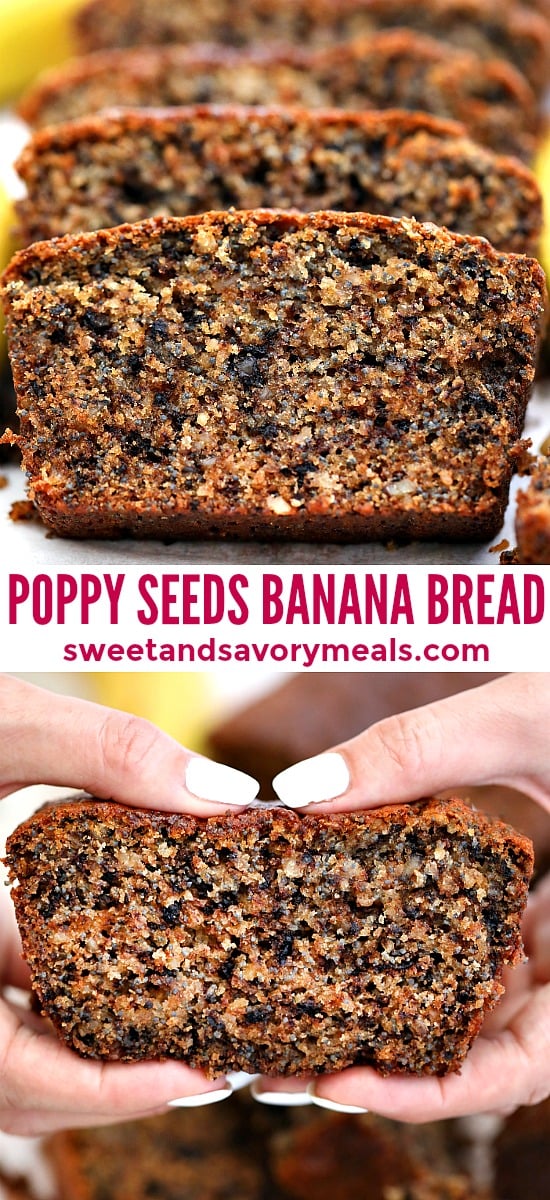 More recipes you might love