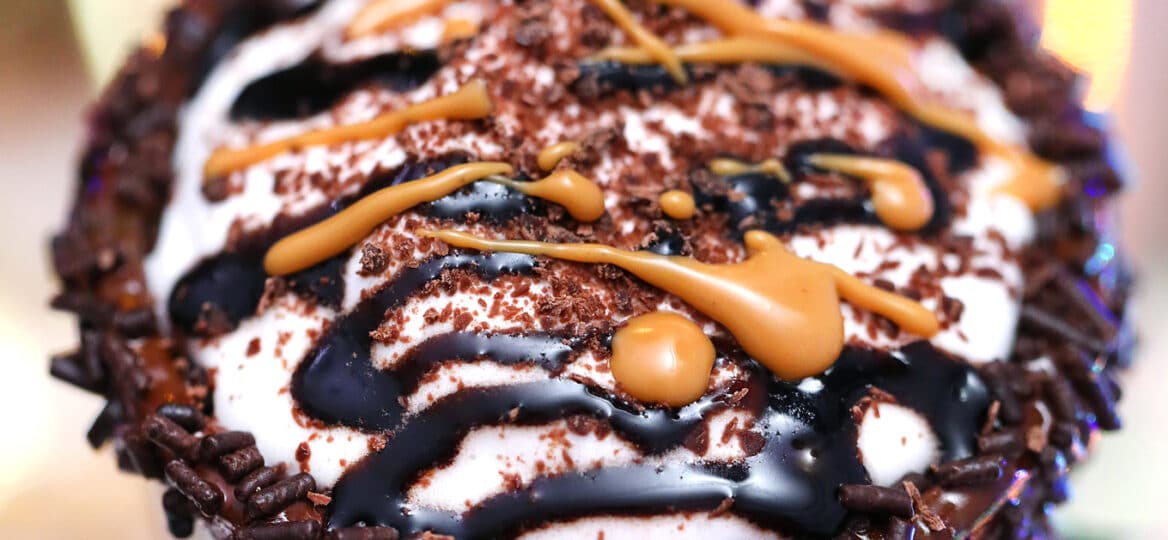 Peanut Butter Hot Chocolate [Video]
Peanut Butter Hot Chocolate is sweet, luxuriously creamy, nutty, and rich! Make this your coffee substitute this cold holiday season! Also, watch the short recipe video tutorial attached below and see how easy this is to make!
This is just one of the many recipes that I have containing everyone's favorite, the peanut butter! Try this hot beverage recipe along with Brownie Buckeye Cookies, Twix Cookies, and No-Bake M&M's Pie!
Peanut Butter Hot Chocolate Recipe
This hot drink is like no other! It feels like Reese's in a cup! This recipe can be vegan, gluten-free, and refined sugar-free even!
I cannot have my favorite coffee all the time. That is simply the reality that anything excessive is not good. When it is already almost dinner and I need a perk-me-upper, I cannot drink coffee anymore unless I intend to stay up all night.
So, I sometimes crave something that will warm me up especially in this weather. And this recipe makes for a great candidate to replace my favorite go-to drink. The peanut butter pairs well with the chocolate and it is a pretty popular combination. Its a delicious and soul-warming dessert in a cup.
I like how homemade recipes like this can make me enjoy my favorite drinks in the comfort of my home. I do not need to go out and I can make as many batches as I want.
The whole family loves this beverage, kids and adults alike! So, it makes for a great choice when hosting get-togethers, especially this Christmas season.
What do you need to make Peanut Butter Hot Chocolate:
Here are the basic ones that you need. Refer to the recipe at the end of this post for the exact measurements:
dairy: whole milk or 2%, cream
peanut butter: you need the creamy one to easily make the mixture smooth
unsweetened cocoa powder
granulated sugar
semisweet chocolate chips or chopped bars
pure vanilla extract
toppings of your choice like whipped cream and chocolate sauce
How to Make Peanut Butter Hot Chocolate:
Dissolve: Heat the milk and cream in a saucepan and stir in the cocoa powder and sugar. Do not let the mixture boil or the texture may get affected.
Whisk: Whisk in the rest of the ingredients until everything melts and gets incorporated smoothly with the rest of the mixture.
Serve: Add in the vanilla extract then, garnish and serve.
How do you make it refined sugar-free:
To eliminate the refined sugar, you need to substitute the granulated sugar with coconut sugar or maple syrup. Also, replace the semisweet chocolate chips with unsweetened.
Recipe Variations:
Milk: You can substitute it with plant-based ones like coconut, almond, or cashew milk. Full-fat coconut milk will make it creamier than a lite version will.
Chocolate: You need something that has good quality, about 60 to 80 percent cocoa content.
Nut Butter: If you want a healthier version, go with something that has no added sugar. Biscoff is another great alternative here.
How to Store:
Refrigerate leftovers for 3 to 5 days. If some of the ingredients separate and solidify, simply reheat it on the stove.
Recipe Tips:
Add a pinch of sea salt to balance everything, it will make the chocolate shine.
Make it into ice cream! You can double the batch and drink half of it at once. Store the leftovers in the freezer. After it has frozen, scoop out a rich and decadent frozen treat. You may also want to churn it out in your ice cream maker.
Feel free to try out the red velvet and white versions. Or, if you want pure chocolaty goodness, just leave out any add-ons for a nice hot chocolate you can serve on Christmas morning!