Red Velvet Hot Chocolate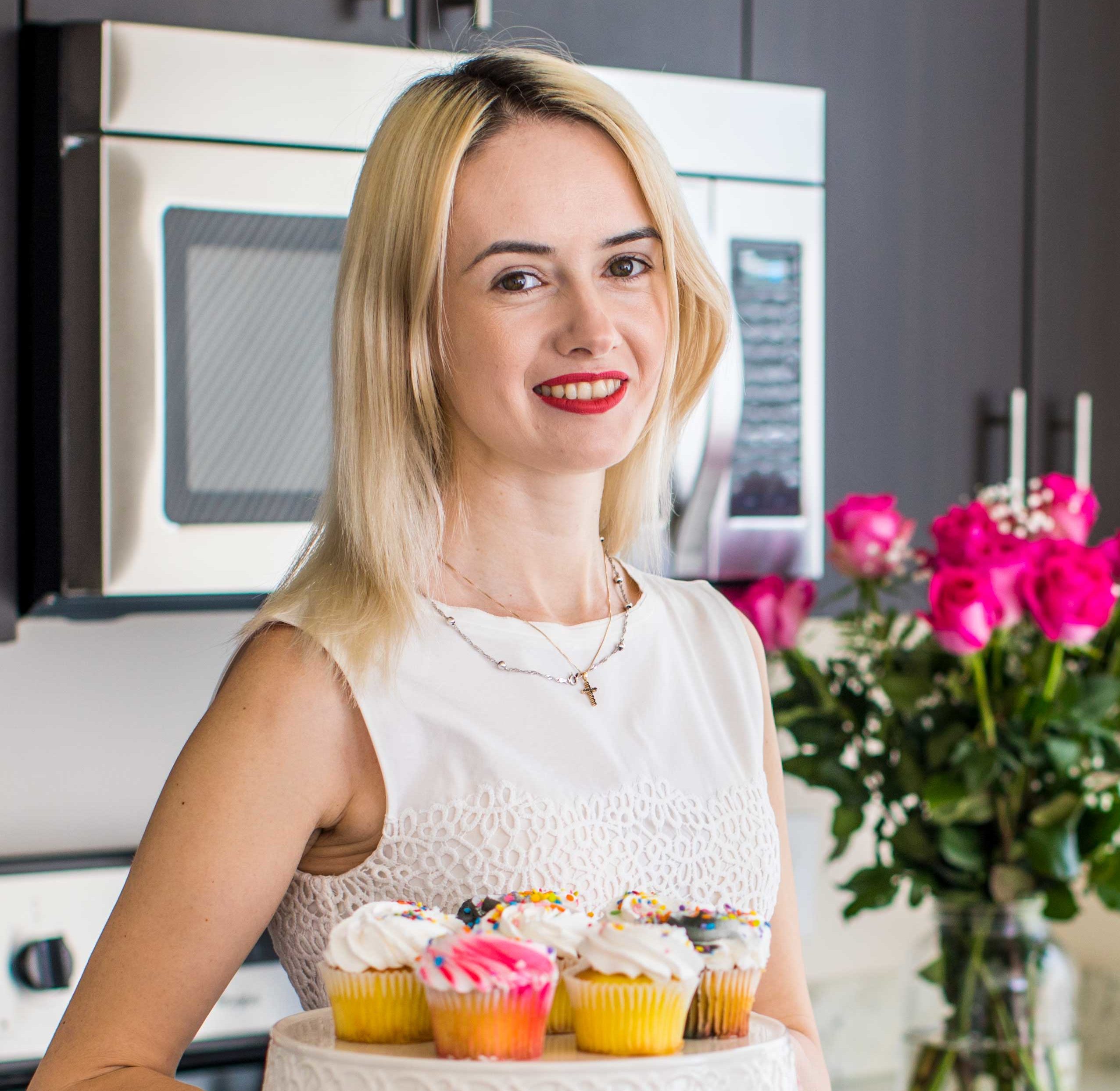 Red Velvet Hot Chocolate is luxurious and rich, topped with a dollop of whipped cream, and the perfect holiday treat.
During this holiday season, a cup of warm hot chocolate drink will go a long way. If you prefer a cider, I have a great Slow Cooker Apple Cider recipe, that will make your day more enjoyable!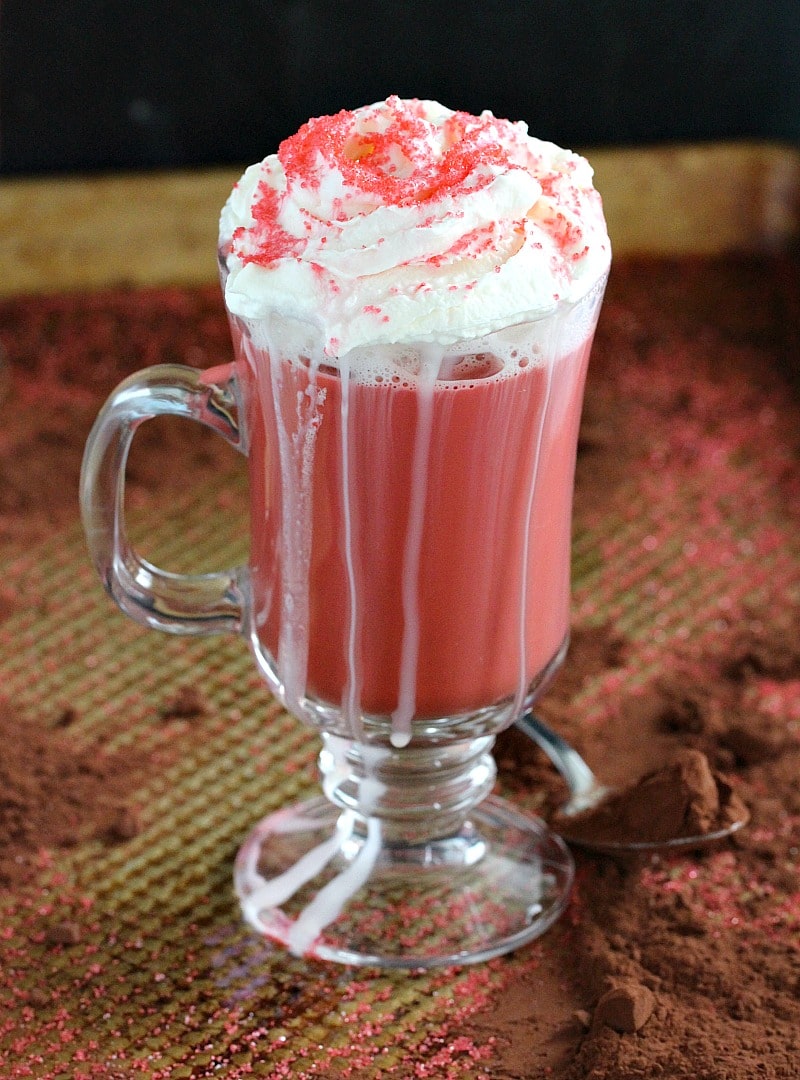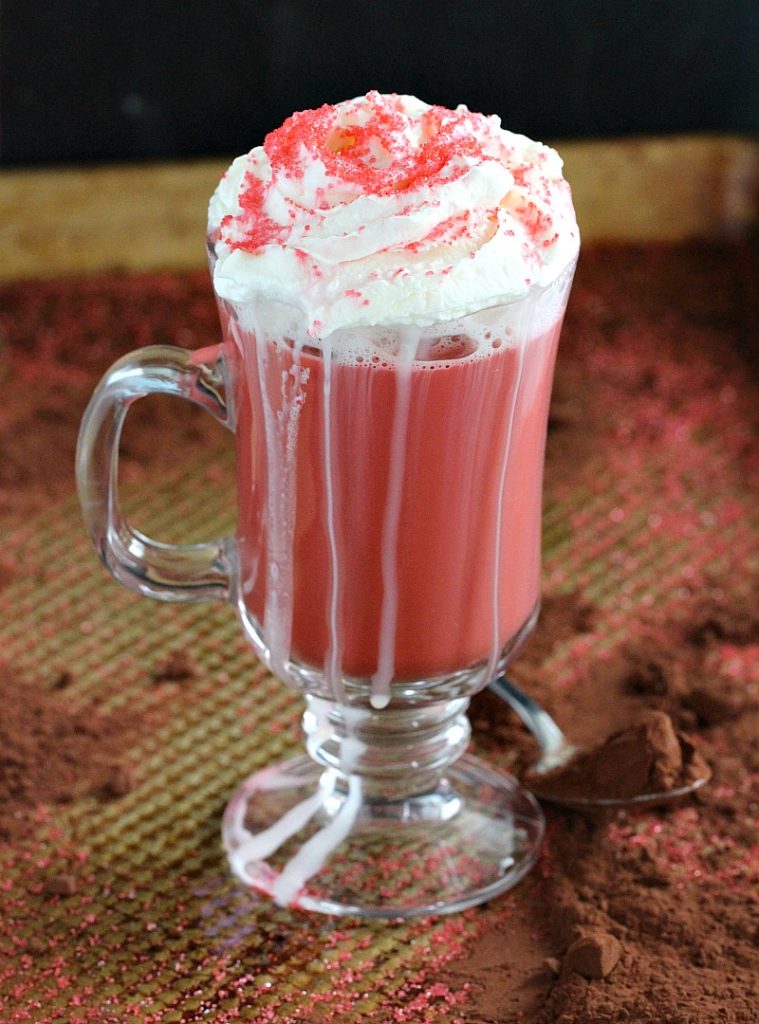 Red Velvet Hot Chocolate
This Red Velvet Hot Chocolate is my favorite drink of the holiday season. In my opinion this is definitely the drink that you should make this holiday season. It will make your house smell amazing and there is nothing better than a cup of warm, hot chocolate during cold, windy days! The Hot Chocolate is very flavorful and it's so easy to make, that you will never go back to store bought. Fresh, rich and delicious, this is the perfect comfort drink to have.
Why You'll Love This Red Velvet Hot Chocolate:
It's creamy and luxurious, also very easy to make.
The hot chocolate has a gorgeous red color that is very festive.
It would make an amazing holiday treat and it's perfect for Valentine's day.
Rich and full of flavor it is a hit with children and adults.
Tastes delicious when served with whipped cream or toasted marshmallows.
Red Velvet Hot Chocolate Recipe Tips:
Use high quality unsweetened cocoa powder. Also high quality chocolate, as the chocolate flavor is front and center here.
The food coloring is optional, but obviously if you want your chocolate red you have to use some. I highly recommend using gel food color as it's more concentrated and you will use less.
If you are wondering why the recipes asks for vanilla extract, its because a little vanilla flavor will make the chocolate flavor even more prominent.
Serve with whipped cream or toasted marshmallows.
Follow Sweet and Savory Meals on Pinterest for more great recipes!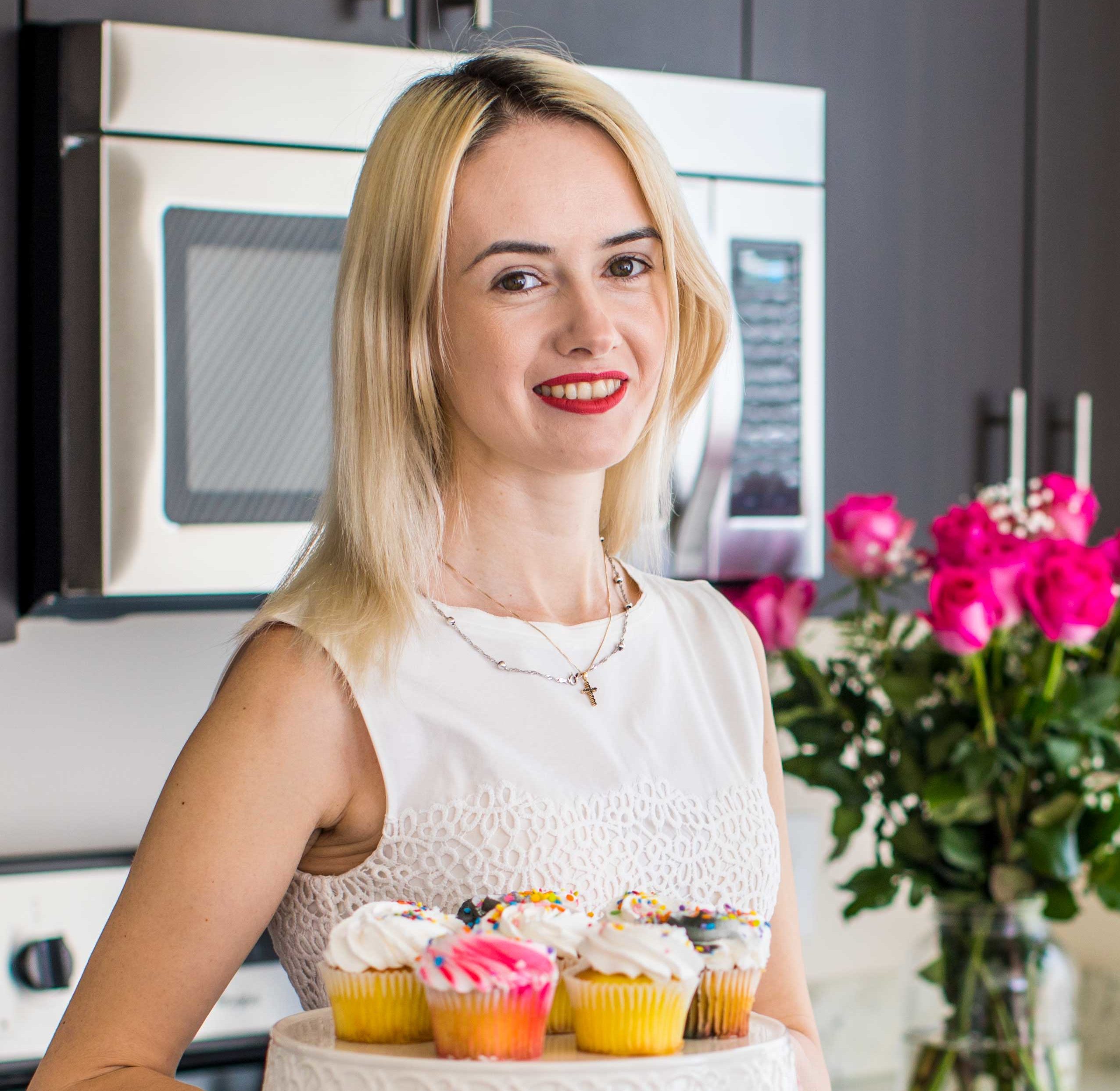 Follow us on Pinterest for more delicious recipes!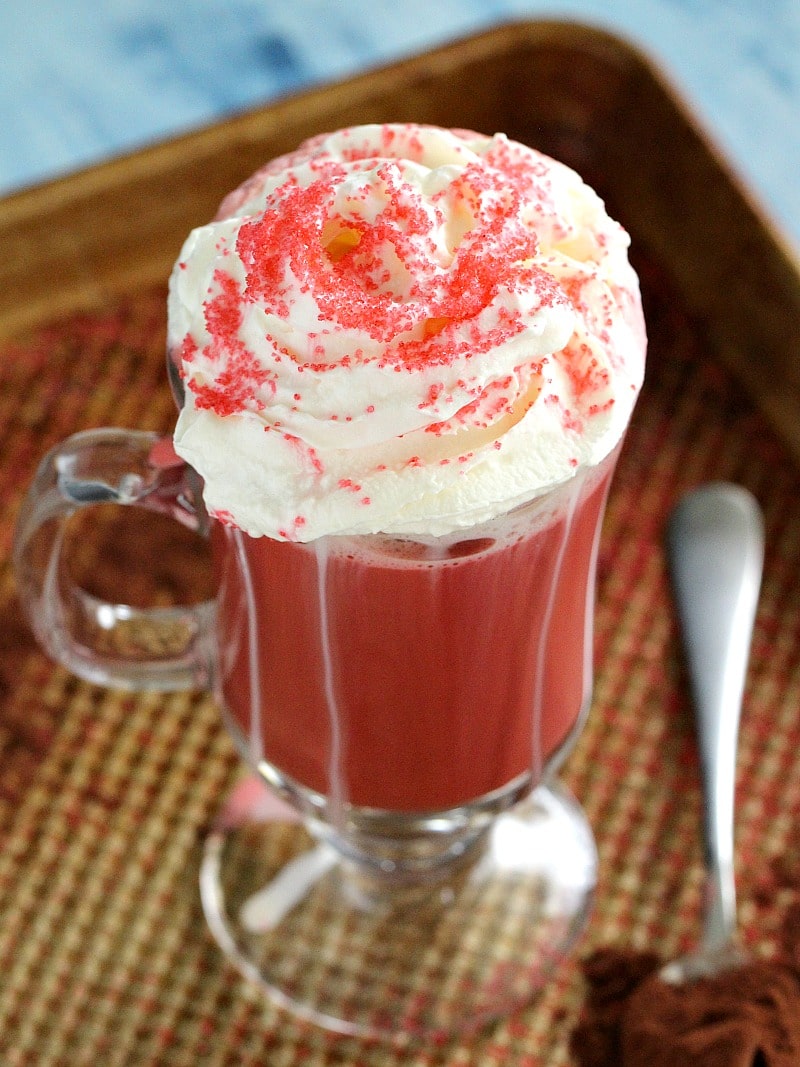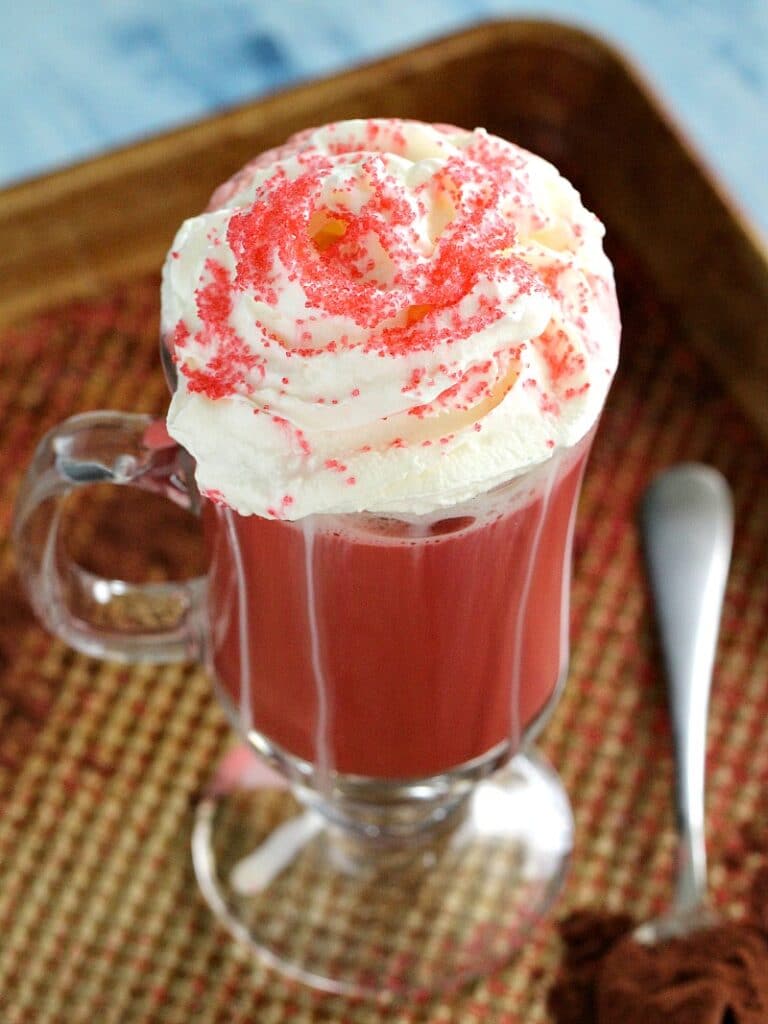 Tools/Ingredients I used to make this Red Velvet Hot Chocolate Recipe:
Save Recipe
Author: Catalina Castravet
Serves: 6 servings
Prep time:

7

minutes
Cook time:

5

minutes
Total time:

12

mins
Ingredients
1 cup whole milk
1 cup heavy whipping cream
1 cup bittersweet or semi-sweet chocolate (chopped)
1 1/2 red food coloring
1 teaspoon vanilla extract
Whipped Cream:
1 cup heavy cream
1 tablespoon granulated sugar
1/2 teaspoon vanilla extract
1 teaspoon red sand sugar
Instructions
In a medium sauce pan heat the milk and cream over medium heat.
Whisk in the chopped chocolate and stir until fully melted.
Stir in the red food coloring and the vanilla extract. Add more food coloring if needed, until you get the red you are looking for.
In a mixer bowl, whip the cream with the sugar and vanilla extract.
Serve the hot chocolate topped with whip per cream and sprinkle with red sand sugar.
Calories: 237 Carbohydrates: 23 Protein: 5 Fat: 13 Saturated Fat: 7 Cholesterol: 9 Sodium: 55 Potassium: 337 Fiber: 2 Sugar: 18 Vitamin A: 235 Calcium: 162 Iron: 1.8
Save Recipe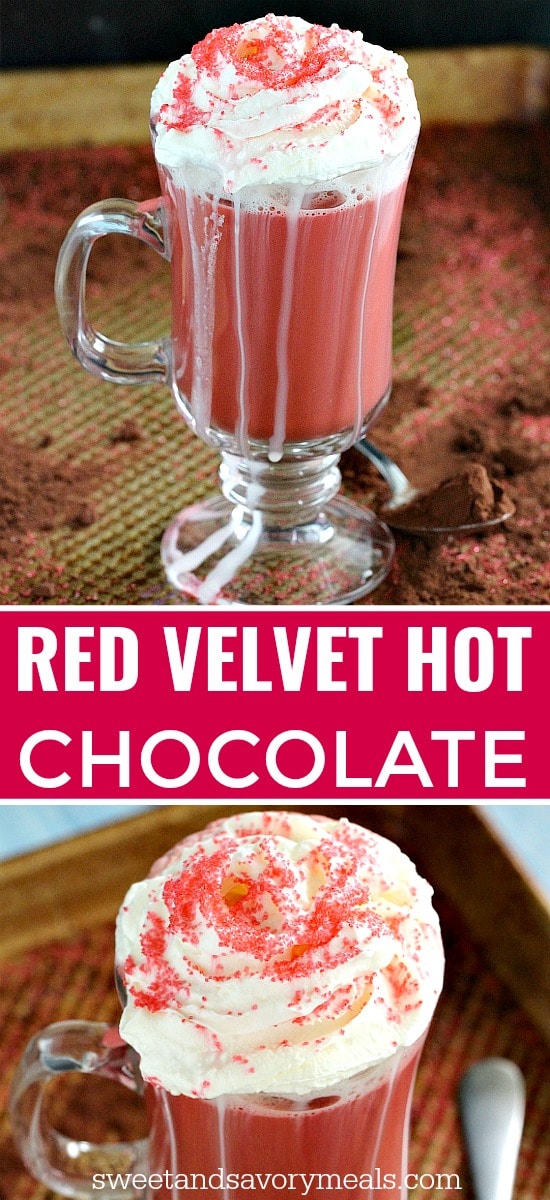 More recipes you might love