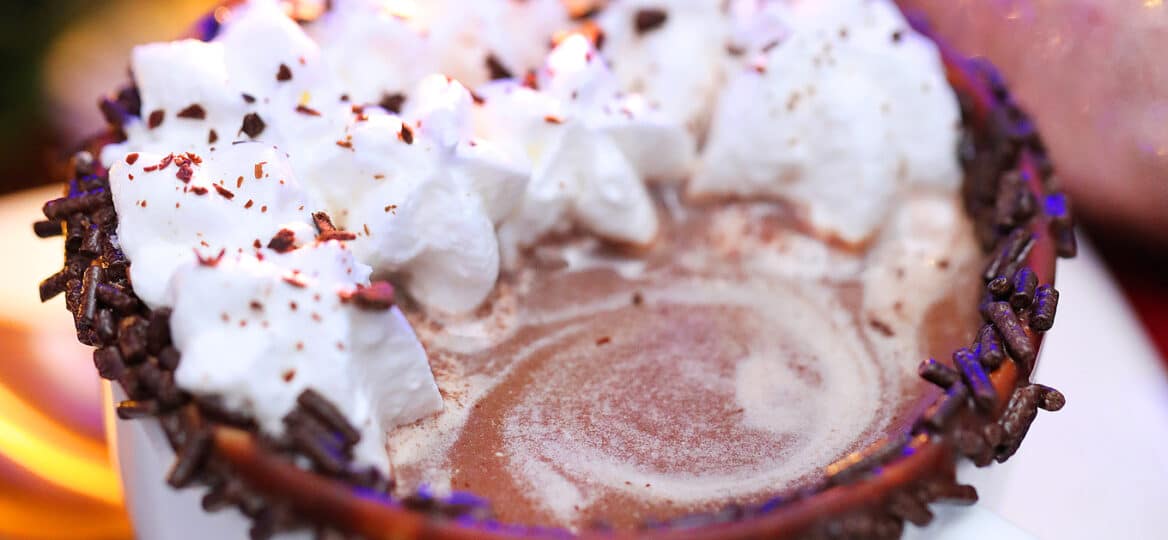 Hot Chocolate Recipe (video included)
Hot Chocolate is perfect for the cold weather with its warmth, creaminess, and richness! Make it at home and serve it for the family using this easy recipe! Check out the short recipe video attached below.
The sweet tooth in me celebrates this drink! I love anything chocolaty and my recipes reflect that! Enjoy this recipe along with Christmas Sugar Cookies, Brownie Baileys Cheesecake, and Gingerbread!
Homemade Hot Chocolate Recipe
Hot chocolate has a long history and still is a favorite today. As early as 500 BC, Mayans consumed this drink and it has evolved to what it is today through years of adaptation by various cultures. Today, this product from cacao beans still graces our tables for its sweetness, richness, and creaminess.
This drink is sometimes called drinking chocolate. Adding spices is not new as our ancestors have done it all. It used to be a medicinal concoction. Later on, it evolved to be something that only the rich can afford.
It certainly has a rich history. And today, you will be able to get one in almost every coffeehouse or you can make it from instant mixes. But nothing beats a homemade version if you ask me!
I love coffee but there are times that I try to limit my caffeine intake, and when I do, I substitute it with this drink. It still warms me up just like any warm drink does. And I love how the sweetness is not so overpowering that it is comforting even.
This is one drink that even kids will enjoy! It can be versatile with the mix-ins like marshmallows and sprinkles. While for adults, you can add spices to make it unique. All of these you can enjoy right in the comfort of your home with this easy recipe!
How to make Hot Chocolate:
Heat: Heat the milk, cream, cocoa powder, and sugar in a saucepan. Whisk everything together until warm but do not let the mixture boil.
Add: Stir in the chocolate chips until they melt and incorporate well. Add in vanilla extract, too.
Serve: Garnish then, serve warm.
What is the best chocolate to use?
While cocoa powder alone may not be the best choice if you want something rich and creamy, you can add high-quality chocolate chips, chopped bars, or powder for the outcome that you want.
It all depends on the following:
Richness: Choose something that has 60 to 80 percent cocoa.
Sweetness: Dark or milk chocolate, it is your call. Simply adjust the sugar that you will add depending on your choice. For milk, you will need to use less sugar.
Texture: Powder dissolves more easily than solid.
For the creaminess aspect, this also depends on the ratio of the milk to cream. Add more cream to make the drink creamier.
What else can you add to Hot Chocolate:
There are many options for add-ons for this drink such as the following:
nutmeg
cinnamon
pepper
sea salt
dark rum
marshmallows
cocoa powder
whipped cream
chopped Oreos
peppermint
ginger
maraschino cherry juice
chili powder
pumpkin pie spice
How to store Hot Chocolate?
You can refrigerate it when it is already cold and you can keep it for up to 3 days. Simply reheat it on the stove but be careful not to allow it to boil. Boiling will cause changes in the milk that can make it grainy.
Recipe Tips:
Try our red velvet version! All you need is some red food coloring to make it more festive, making it great as a drink for any occasion!
As a regular milk substitute, you can try coconut, almond, or soy milk.
Simmer everything along with a banana peel to add some banana flavor but remember to take it out before serving. Add a cherry on top of the whipped cream when you serve it to complete the banana split version!
Deliciousness to your inbox
Enjoy weekly hand picked recipes and recommendations