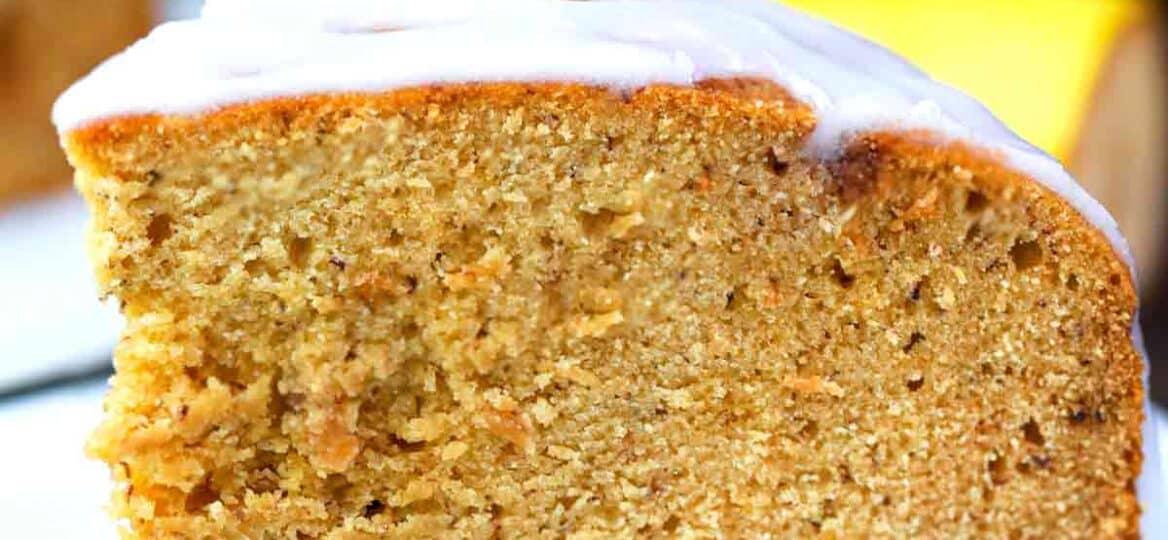 Instant Pot Peanut Butter Banana Bread [Video]
Instant Pot Peanut Butter Banana Bread is outrageously moist, buttery, and nutty! To make it even more special, we're adding in lots of chocolate chips. This is one of the best banana bread recipes you'll ever make!
We're crazy about banana desserts around here! In fact, you'll find a ton of them in our blog. Some of our must-tries are Banana Cream Cheesecake, No-Bake Butterscotch Banana Trifle, and Banana Pudding Poke Cake!
Peanut Butter Banana Bread Recipe
This Instant Pot Peanut Butter Banana Bread is beyond easy to make and ready in no time! It is deliciously packed with peanut butter and chocolate, and bursting with banana flavor in every bite.
What I love the most about this dessert is how moist and tender it is. The pressure cooker really does a great job in making this a buttery and super moist bread thanks to the IP's steamy environment. We love baking this in the pressure cooker because it is quick, easy, convenient, and you do not need to clean the kitchen afterward!
This dessert is amazing as it is, but there's a lot of room for creativity. For instance, you can add your favorite nuts, use other chocolate chip flavors, or swirl in Nutella. Whatever you do, we guarantee one thing – you are going to love every bite of this bread!
Ingredients needed to make Peanut butter banana bread:
Bananas: Mash overripe ones until you have a full cup.
Peanut Butter: Use your favorite brand of smooth PB.
Wet: Our batter is based on butter (softened) plus a couple of fresh eggs and vanilla. We're also adding sour cream, which makes this treat extra moist!
Dry: Get some flour ready, as well as baking powder, a little salt, and baking soda.
Sweeteners: To sweeten the bread and make it really tender, we're using a combo of white and brown sugars.
Chocolate chips: PB and chocolate in one delectable dessert? Yes, please!
How to make homemade Instant pot peanut butter banana bread?
Mix the ingredients: You'll start by mixing in the PB with the fruit mash, along with the butter and sweeteners. Then, add your eggs followed by the sour cream and vanilla. Add all the dry ingredients, but take care not to overmix them. Finally, fold in the chips. Pour your batter into a greased pan and completely cover with foil.
Cook: Pour water into the IP before lowering the pan on a trivet inside it. Cook on HIGH for about 55 minutes. Once done, let it naturally relieve steam for 15 mins., then release the rest by unsealing the valve. Let the bread cool down IN the pan for about 10 mins.
Release: Take a very stable jar or glass. Place the pan on top, and carefully push down until the entire bread is released.
Serve: Slice and enjoy!
Recipe variations and substitutions:
Crunchy: Use crunchy PB, or mix in chopped almonds, walnuts, cashews, peanuts, or your favorite nuts.
Chocolate Peanut Butter: Mix in some unsweetened cocoa powder for a chocolatey version.
Add Nutella: Swirl in some Nutella just before baking.
Cinnamon sugar: This is awesome with cinnamon sugar! You top it or swirl in the middle for a sweet surprise.
Sour cream alternative: You can also use plain Greek yogurt.
What Makes homemade IP Banana Bread Go Flat?
If your baking powder/soda is not active anymore, it won't be able to give the bread enough lift. Therefore, make sure all your ingredients are fresh.
Another reason is overmixing since it will activate the gluten. Instead of becoming light and moist, it will get flat and have a tough crumb.
How to store and freeze it?
Whether you're freezing or storing it in the fridge, cool it completely first. We recommend cooling it on a wire rack so it doesn't get soggy due to condensation. Then, follow these steps:
To freeze: Freeze as a loaf, or as individual slices. Then, wrap in cling and foil. Store for up to 3 months. To enjoy, defrost overnight let it come to room temp.
On the counter: Store in a completely air-tight container and keep on the counter for 3 days.
In the fridge: Store in an air-tight container and chill for up to a week.
This banana bread tastes amazing even straight out of the fridge! But if you want that fresh-baked experience, warm it up for a few seconds in the microwave.
More bread recipes to try:
Recipe tips:
Use overripe bananas! They should be soft with almost brown skin, and this means they're at their sweetest. You can also speed up the process by freezing and thawing, or baking in a very low oven for a couple of hours.
You can replace some of the butter with oil. We find that this gives baked goods such a soft and tender texture. However, feel free to use all butter— it imparts such a wonderful flavor!
Instead of chips, you can use chopped chocolate instead so you get melted chocolate spots throughout the bread.
Deliciousness to your inbox
Enjoy weekly hand picked recipes and recommendations