Homemade Bacon Chicken Kale Soup
Homemade Bacon Chicken Kale Soup is hearty and healthy, loaded with bacon, chicken and a ton of vegetables.
I love making easy and delicious soups, like my famous Instant Pot Ham and Bean, Instant Pot Italian Meatball and Instant Pot Tomato Soup.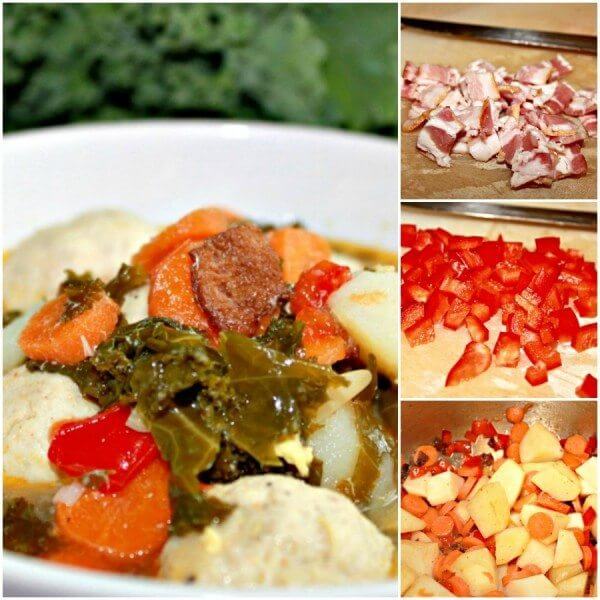 Homemade Bacon Chicken Kale Soup
Homemade Bacon Chicken Kale Soup is loaded with vegetables, lean ground chicken meatballs that are soft and soak all the great flavors from the broth, crispy smoked bacon bites and a healthy dose of kale, that adds just the right amount of chewiness and a load of vitamins and nutrients.
I used only 3 slices of smoked bacon and that was enough to add depth and flavor to the broth. I prefer this soup with chicken meatballs, but if you don't have time to make them you can cube 2 chicken breast and you are good to go. In that case you would have to sauté the meat with the veggies.
This bacon chicken and kale soup is delicious while still being healthy. In particular, I like all the different textures here, the moist chicken meatballs, the chewy kale, the crispy bacon, the variety of veggies, you have here potatoes, peppers and corn, all nice and soft, but not over cooked.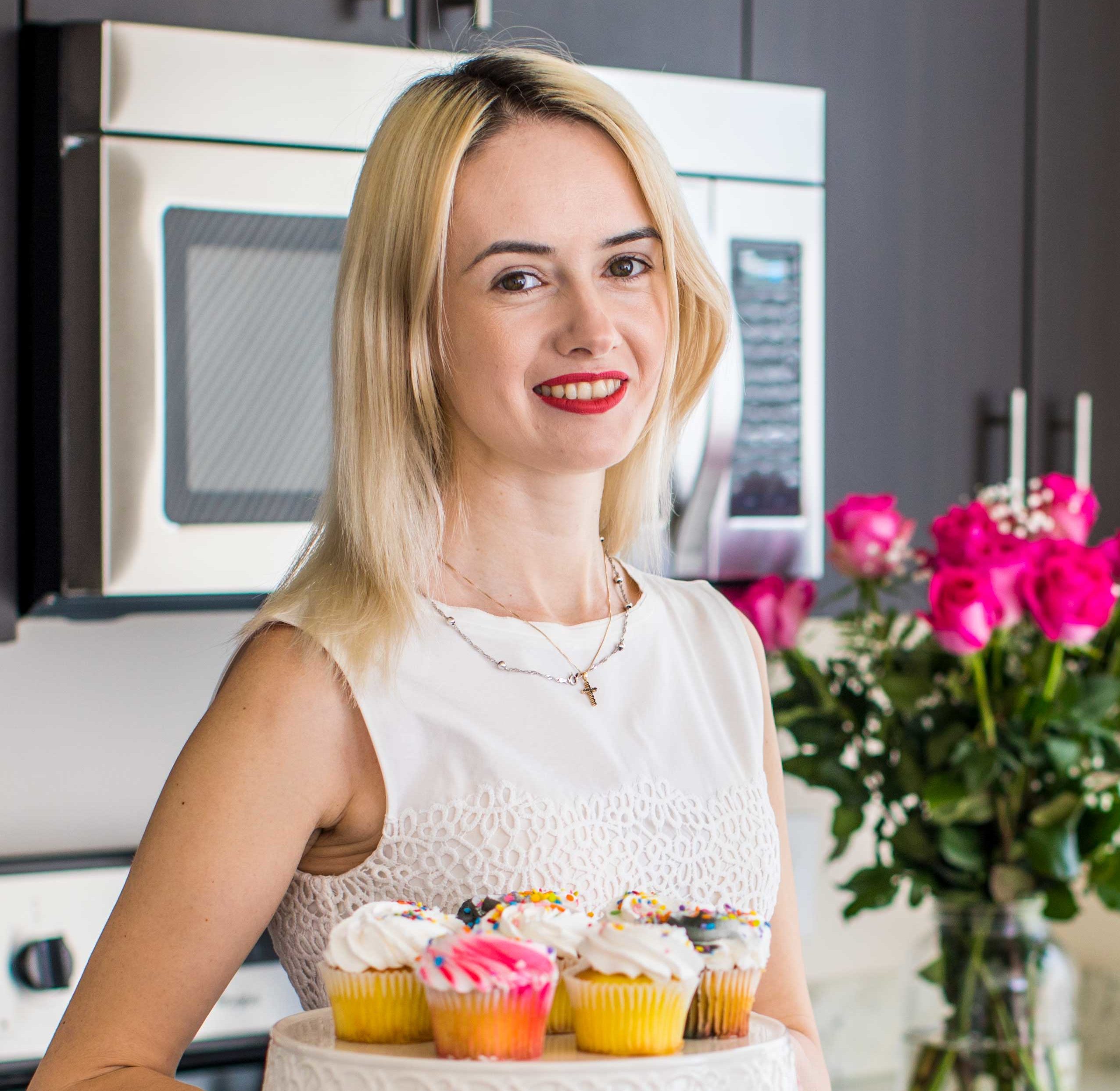 Follow us on Pinterest for more delicious recipes!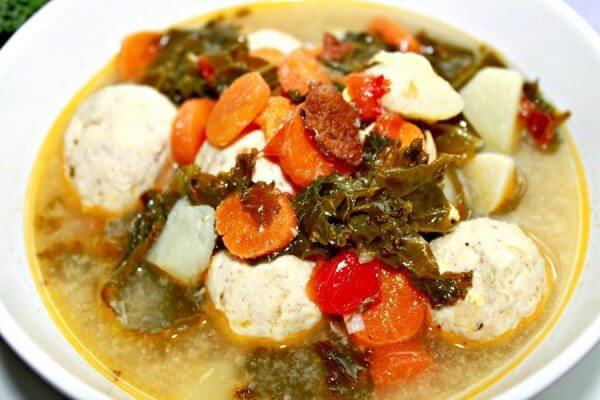 Looking for more comforting soup recipes? Check these out!
Save Recipe
Bacon Chicken and Kale Soup
Author: Catalina Castravet
Serves: 8 servings
Prep time:

20

minutes
Cook time:

40

minutes
Total time:

1

hr
Ingredients
1/2 cup canola oil
3 slices smoked bacon
1 lb. ground chicken breast (preferably organic)
3 large carrots
1 1/2 red bell peppers
6 large potatoes (cleaned, pealed and cubed)
1 bunch kale
5 cups organic chicken broth
4 cups boiled water
2 egg yolks
salt
pepper
paprika
4 garlic cloves (minced)
Instructions
In a large pot, start heating the oil over medium heat.
Cube the bacon slices and add to the pot, stir occasionally and cook the bacon until crispy.
Cut the carrots in rounds and add to the pot. Add the potatoes, cube the bell pepper and also add to the pot. Season with salt, pepper, garlic and paprika. Cook everything for 10 minutes on medium heat then add the chicken broth.
In the meantime season the ground chicken with salt and pepper and add the meatballs one by one to the soup. DO NOT STIR as this will crush the meatballs. Add the water, cook on low heat for another 5 minutes, stir and cook for another 15 minutes.
Wash and chop the kale, add to the soup and cook on low until the kale and potatoes are tender.
To make the soup creamier, take a cup of the hot broth and add to it two egg yolks, mix well and add the mixture back to the soup. This is a great trick that my mom taught me, it will enhance the flavor of your soup, and in will make it so much more creamier.
Enjoy!
0 Calories: 341 Carbohydrates: 25 Protein: 20 Fat: 18 Saturated Fat: 2 Cholesterol: 90 Sodium: 737 Potassium: 1190 Fiber: 5 Sugar: 2 Vitamin A: 5315 Vitamin C: 68.1 Calcium: 88 Iron: 6.2
Save Recipe
More recipes you might love