Mint Chocolate Chip Oreo Cupcakes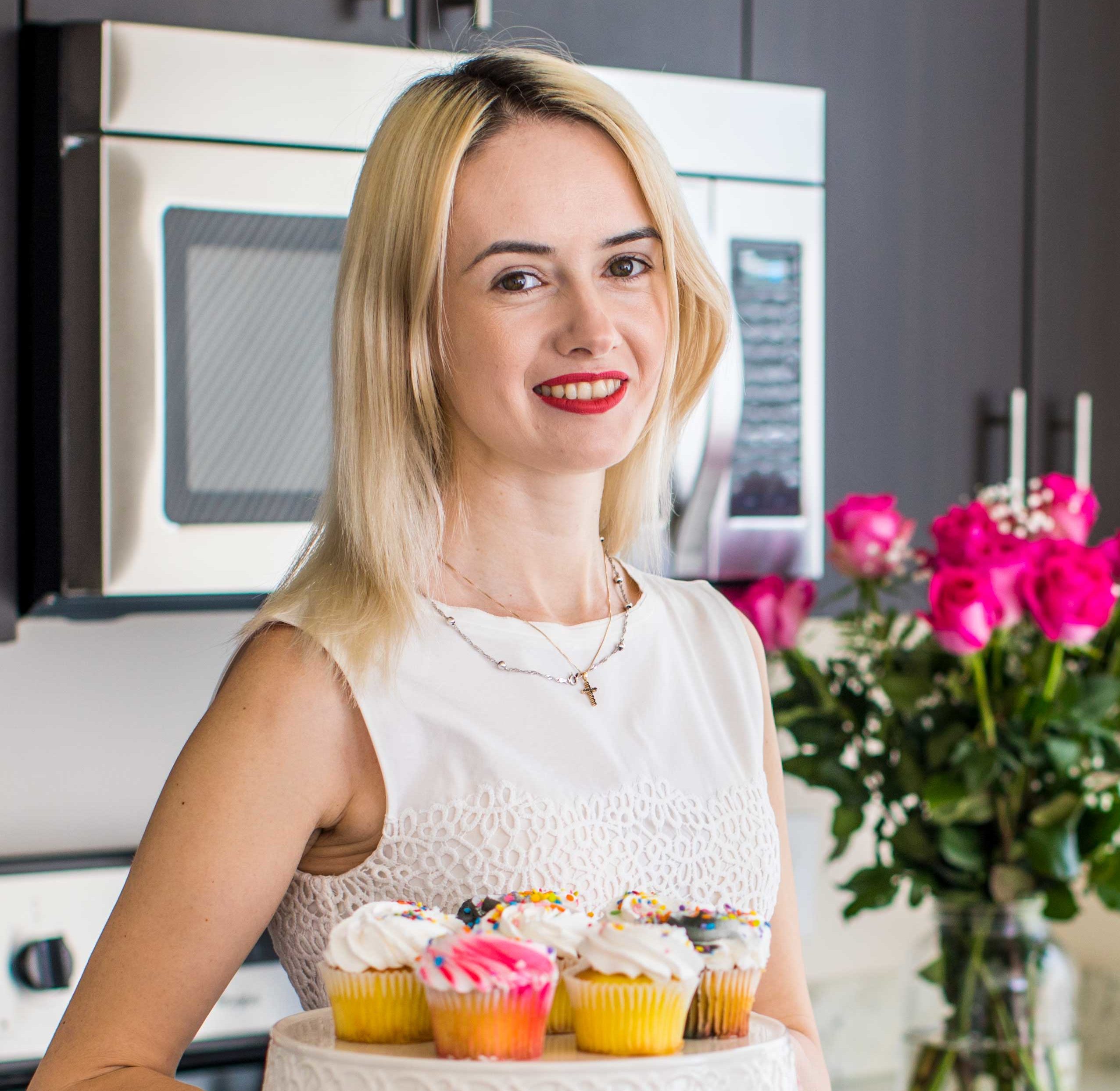 Mint Chocolate Chip Oreo Cupcakes have a refreshing mint flavor, full of chocolate chips and are topped with creamy Oreo buttercream frosting. This frosting is creamy and delicious, and perfect for cakes and cupcakes.
We love making Oreo desserts, and our most popular once are Instant Pot Oreo Cheesecake, Oreo Devil's Food Cake Truffles and Oreo Nutella Cake.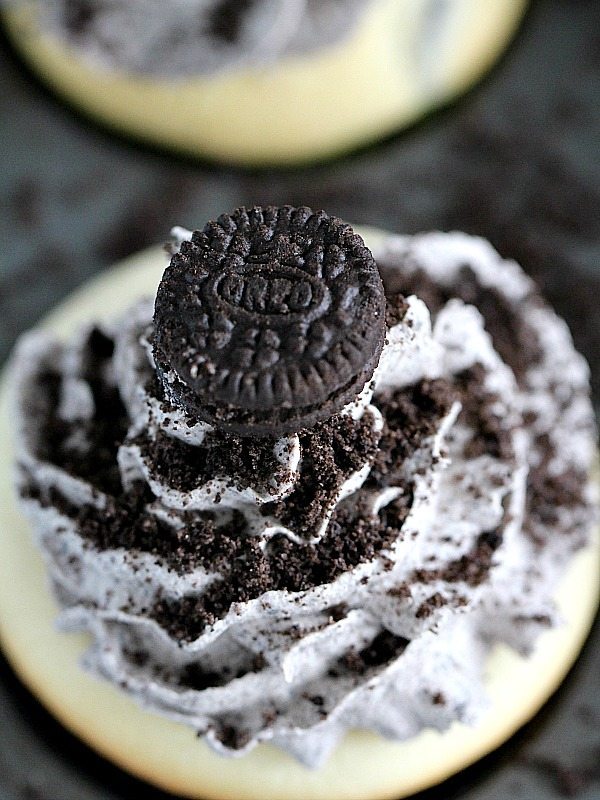 Mint Chocolate Chip Oreo Cupcakes
Mint Chocolate Chip Oreo Cupcakes are very easy to make and would make a fun project for the kids. The cupcake batter is ready in 30 minutes, and in the meantime you can work on that delicious Oreo Buttercream. This Oreo Cupcakes are soft and tender, loaded with sweet chocolate chips and a subtle mint aroma. This is my all time favorite cupcake batter, its so easy to make and it works well in both, cupcakes and cakes.
The Mint Chocolate Chip Oreo Cupcakes are topped with a hefty amount of Oreo buttercream, that is made with a few cups of Oreo crumbs. The buttercream is rich and decadent, making these cupcakes creamy and refreshing.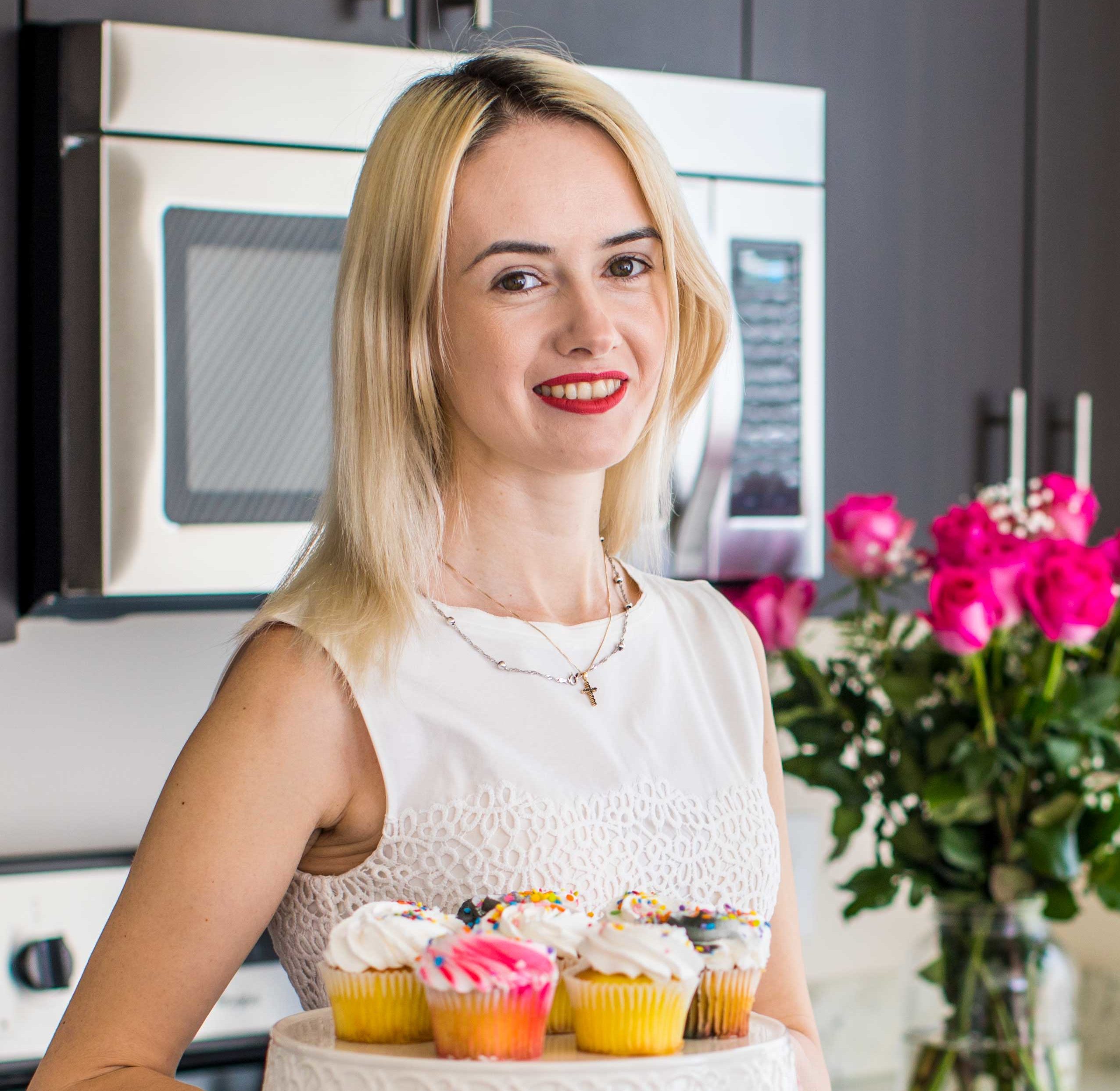 Follow us on Pinterest for more delicious recipes!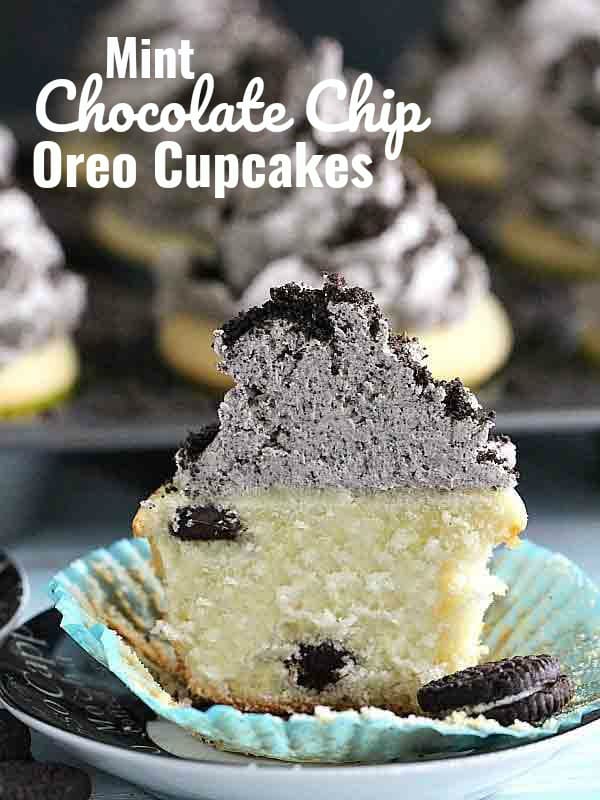 Tips to Make the Best Mint Chocolate Chip Oreo Cupcakes
Using high quality chocolate chips in this recipe, as the flavor is front and center.
For a very fluffy buttercream texture, add powdered sugar one cup at a time, and after each cup, turn the stand mixer on the highest speed that it will go, this will make the frosting extremely fluffy.
Using the paddle attachment instead of the wire whisk attachment will also result in fluffier buttercream.
If you want to pipe your buttercream perfectly on cupcakes or cakes, you will need a firmer texture. Follow the recipe for that type of frosting.
The firmness of the buttercream frosting depends on the amount of sugar to liquid ratio. If you want a firmer frosting, add more confectioner's sugar. If you want a softer frosting, add more milk or cream. Just do it gradually.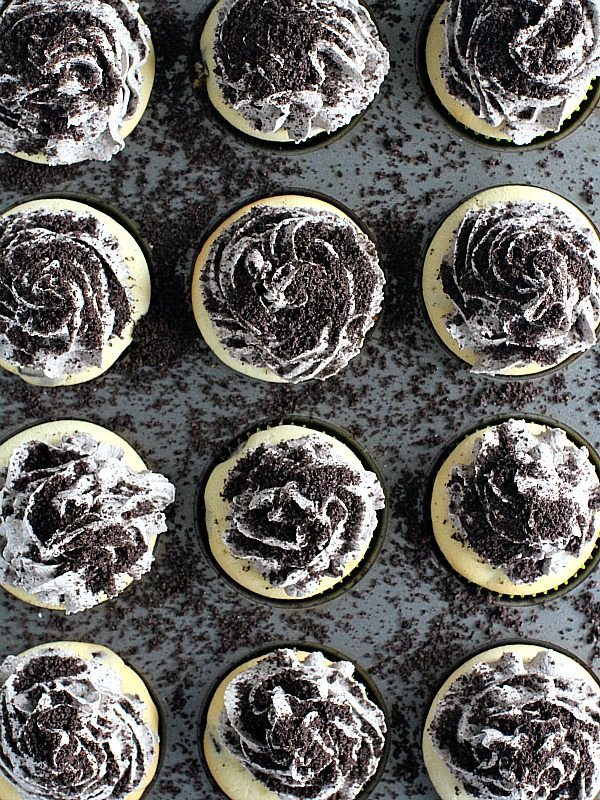 What do you need to make Oreo Buttercream
Unsalted butter
Oreo crumbs
Vanilla extract
Milk
Powdered sugar
What is Buttercream Icing
Buttercream also know as butter icing is a type of icing or filling used inside cakes and cupcakes, as a coating, and as decoration. It is very easy to make, by creaming butter with powdered sugar, although other fats can be used, such as margarine or lard.
Do Oreo's have eggs
There are no eggs in Oreo. However, Oreo have milk as cross contact and therefore they are not suitable for vegans. Oreo products do not contain nut or nut traces.
LOVE OREO DESSERTS? CHECK THESE OUT:
Save Recipe
Mint Chocolate Chip Oreo Cupcakes
Author: Catalina Castravet
Serves: 17 cupcakes
Prep time:

30

minutes
Cook time:

30

minutes
Total time:

1

hr
Ingredients
Cupcakes:
2.25 cups all-purpose flour
1.5 cups granulated sugar
3.5 teaspoons baking powder
1 teaspoon salt
1 stick butter (softened + more for buttering the pans)
1 cup milk
1/4 cup vegetable oil
3 large eggs
1 teaspoon mint extract
1 cup chocolate chips
Oreo Buttercream:
2.5 cups butter
8 cups powdered sugar
3 cups Oreo crumbs (about 30 Oreos)
1 teaspoon vanilla extract
3 tablespoons milk
Optional:
Extra Oreo crumbs for garnish
Mini Oreo cookies for garnish
Instructions
Cupcakes:
Preheat oven to 350F.
Line one 12 cups standard muffin tin or two 24-cup mini-muffin tins with cupcake liners. I used a 12 cups standard muffin tin, plus a 6 cups one.
In a medium bowl mix dry ingredients: flour, sugar, baking powder and salt.
In the large bowl of an electric mixer, whisk softened butter on medium speed for 1-2 minutes.
Add dry ingredients and combine with butter for 30-40 seconds.
Add milk, oil, mint extract and eggs one at a time, mix on medium-high for one minute. Make sure to scrape the sides of the bowl occasionally.
Using a spatula, stir in the chocolate chips.
Divide the batter evenly in the prepared tin. Bake for 18-23 minutes, or until a tester inserted in the center of the cupcakes comes out clean and rotate the tin about halfway through baking. Bake mini cupcakes for 11-13 minutes.
Cool the cupcakes on a rack in the tin for 10 minutes, and then remove from the tin and let them cool completely on the rack.
Oreo Buttercream:
In the bowl of an electric mixer, fitted with the wire attachment, beat together butter until smooth.
Slowly add 4 cups of powdered sugar and mix until smooth. Pause to scrape the sides of the bowl. Add vanilla extract, Oreo crumbs and remaining sugar, mix until smooth.
Add milk until you get a smooth, desired consistency.
Use immediately or cover and refrigerate up to three days. To use once refrigerated, slowly allow reaching room temperature and then beat on low speed until the buttercream is smooth before using
Pipe the frosting on the cupcakes sprinkle with Oreo crumbs before frosting dries to ensure that they stick.
Calories: 278 Carbohydrates: 54 Protein: 3 Fat: 18 Saturated Fat: 12 Cholesterol: 62 Sodium: 127 Potassium: 121 Fiber: 3 Sugar: 42 Vitamin A: 935 Calcium: 100 Iron: 4.5
Save Recipe
More recipes you might love