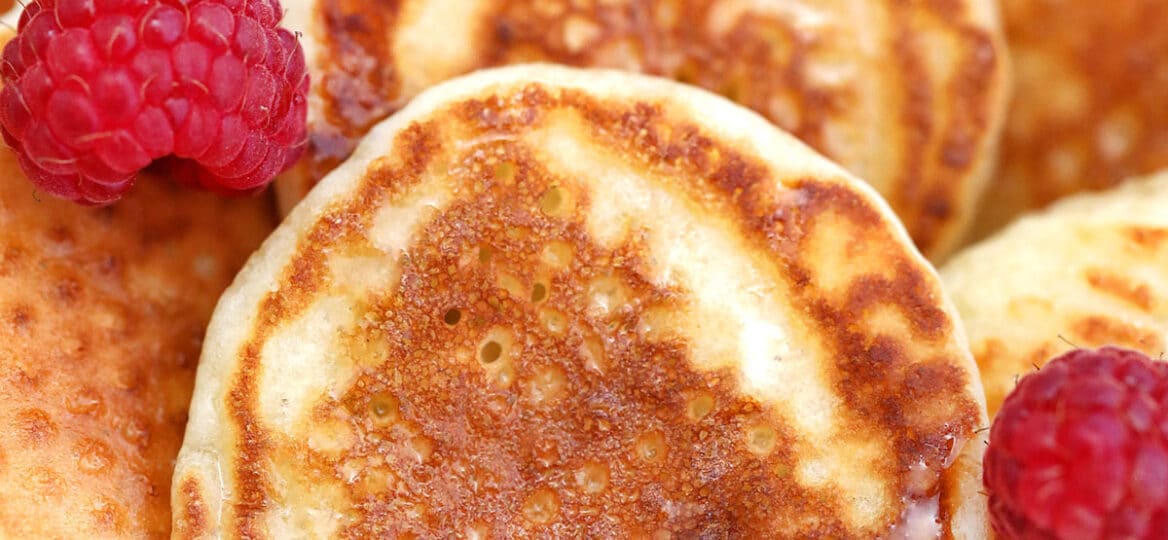 Mini Pancakes or Silver Dollars [Video]
Mini Pancakes or silver dollars are a cute, bite-size breakfast option! Add it to your kid's lunchbox alongside his favorite toppings for a fun and hearty meal!
This recipe is so easy you will be able to make this from scratch. The size of these silver dollars is ideal for a lunchbox meal, just like Tuscan Chicken Pinwheels, Bacon Cheddar Corn Fritters, and Spinach Ricotta Stuffed Shells!
Silver Dollars Recipe
Mini Pancakes make for a perfect lunchbox meal. And they are so tiny and that makes these bite-sized treats appetizing!
Since they are small, they fit so ever perfectly in any kind of container that you may have. The other advantage is that you can make so much in such a short amount of time!
Believe me, I was able to rush this recipe yesterday when I woke up late. Fortunately, with this easy recipe, I was still able to provide my family with a good breakfast meal in minutes! These silver dollars are so small that they cook so fast!
You can even freeze them for later and that makes this recipe hassle-free every time!
How to make Mini Pancakes (silver dollar)?
Mix: In a bowl, sift the dry ingredients and combine. Then, make a well at the center where you will put the wet ingredients in. Then, whisk everything until fully incorporated.
Cook: Heat a non-stick pan or griddle. Put in scoops of the batter. Cook until each one turns brown then flip to cook the other side.
Serve: Garnish with your favorite fruits or sauces then serve.
What is the difference between a "regular pancake" and a silver dollar pancake?
The main difference is the size. Each silver dollar is just about a couple of inches in diameter while the regular one is about 3 times bigger than that.
How long do you cook Mini Pancakes?
It will only take you about 45 seconds per side. But this highly depends on the temperature of your griddle.
Why are my pancakes not thick and fluffy?
You may have mixed the batter too much that the gluten in the flour developed to make it stiff. To avoid this, mix the batter such that it is smooth and still lumpy.
What to serve with pancakes?
Aside from your favorite sauces, syrups, and fruits, you can serve it with savory food like cheese, egg, ham, bacon, or smoked salmon.
More delicious breakfast recipes:
How to freeze pancakes?
Arrange the silver dollars in a single layer on a lined baking sheet and flash-freeze for about an hour. Once frozen, stack them up and place them in a freezer bag.
What is the best way to reheat them?
Thaw them first then reheat them in the microwave oven. Set the microwave oven on high and reheat for a few seconds.
Note that you can reheat several pieces at once and that you can also use the toaster or oven.
Recipe Tips:
The size makes for a great canape base. You can put your savory toppings on top of each piece. Or stack a few pieces together then hold them together with a toothpick.
Do not overcook them for them not to dry out.
Instead of scooping the batter into the griddle, what you can do is to pipe the batter out from a piping bag. With this technique, you can easily keep the pieces of about the same size. Or, use a squeeze bottle!
Want to make these pancakes ahead? Make a batch to serve now and make another one freeze and serve later. Or, you can keep the rest of the pieces in the toaster or oven to keep them warm before you serve them.