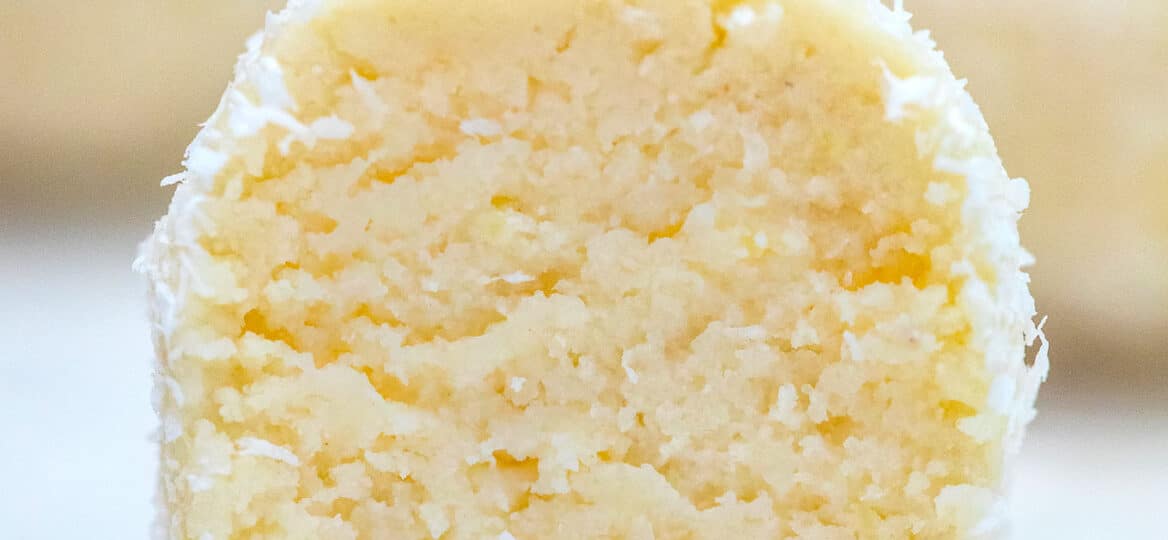 Keto Lemon Coconut Cheesecake Fat Bombs [Video]
Keto Lemon Coconut Cheesecake Fat Bombs are a keto dieter's best friend! They are extremely decadent and rich just like any dessert but without sugar!
This makes for a great dessert to cleanse your palate after feasting on other keto-approved dishes like Bacon-Wrapped Asparagus, Italian Chicken Skewers, and Zucchini Lasagna!
Keto Lemon Coconut Cheesecake Fat Bombs
Keto Lemon Coconut Cheesecake Fat Bombs taste so great with the refreshing combination of lemon and coconut flavors! The coconut flavor tones down the tangy and sharp lemon taste and the result is phenomenal. I
Being on keto takes a lot of discipline and the beginning might just be the hardest part. You will crave for anything full of sugar and carbs because your body is used to those kinds of food, depending on how sweets-heavy your diet was.
What you need are fat bombs like this that will make you feel satiated and not deprived as you transition. While it could be difficult to resist sugary sweets, this recipe makes a way for you to enjoy frozen treats without the guilt.
This recipe contains high-fat ingredients that you may already have in your kitchen. With only about a few minutes to spare, you can have your meal replacement or dessert in no time!
What is the purpose of Fat bombs on keto?
Fat bombs act as high-fat desserts with little to no sugar added. They are great to eat after a meal and since they are commonly frozen, they are a refreshing treat. Sometimes, you can snack on them in between meals or eat them as a meal replacement.
Can I have cream cheese on the keto diet?
Yes! Being highly versatile, this ingredient is common in high-fat dishes. Per 2 tablespoons of this ingredient, you get 10 grams of fat and only about 1.6 grams of carbs.
It has a slight sweetness that makes it ideal for keto-approved desserts. It is also creamy that makes it a good base for spreads to make savory dishes.
How to Make Keto Lemon Coconut Cheesecake Fat Bombs:
Combine: Simply mix all the ingredients in a bowl, except for the shredded coconut. To obtain a smooth mixture, make sure that the cheese and fat base are both at room temperature, especially if you use butter instead of the oil.
Chill: Put the thick dough in the fridge for about 10 minutes.
Shape: Take the dough out of the fridge, then, start forming the fat bombs. Scoop out portions that you will roll into balls then, into the shredded coconut. Then, put them in a paper-lined baking sheet.
Freeze: Freeze them for about 10 to 30 minutes to firm up then, serve.
How to Store Keto Lemon Coconut Cheesecake Fat Bombs:
You can easily store the leftovers either in the refrigerator or in the freezer. Put pieces of parchment paper in between to prevent them from sticking to each other.
In the fridge, store them for up to 1 or 2 weeks. Frozen, they can last for up to 3 months. Simply thaw before serving.
More delicious Keto recipes:
Recipe Tips:
To shape them into balls, you can also use silicone molds that can also withstand freezing.
You can leave out the flour and what you will have is a smooth and creamy mixture that you can put inside a piping bag. Instead of rolling into balls, you can simply pipe out beautifully designed pieces and top each one with a berry for added flavor and texture.
Stevia and erythritol are good sugar substitute options that you can add for a bit of sweetness.
Almond flour is a great alternative to coconut flour.
Your cream cheese or butter must be the full-fat type, not the low-fat ones that you sometimes use in other baking recipes.
Deliciousness to your inbox
Enjoy weekly hand picked recipes and recommendations