Instant Pot Corn Chowder is the ultimate comfort food. A creamy and flavorful broth, with bits and pieces of corn, bacon, and potatoes. Make this recipe year-round and now in a fraction of the time using your pressure cooker!
We love a hearty and comforting soup, and this creamy corn soup fits the bill! During the summer and fall we love making it with freshly roasted corn, and when the cold hits, canned will do just as well! Serve it with some Homemade Cornbread and also make sure you try our famous Instant Pot Bacon Ranch Potato Soup.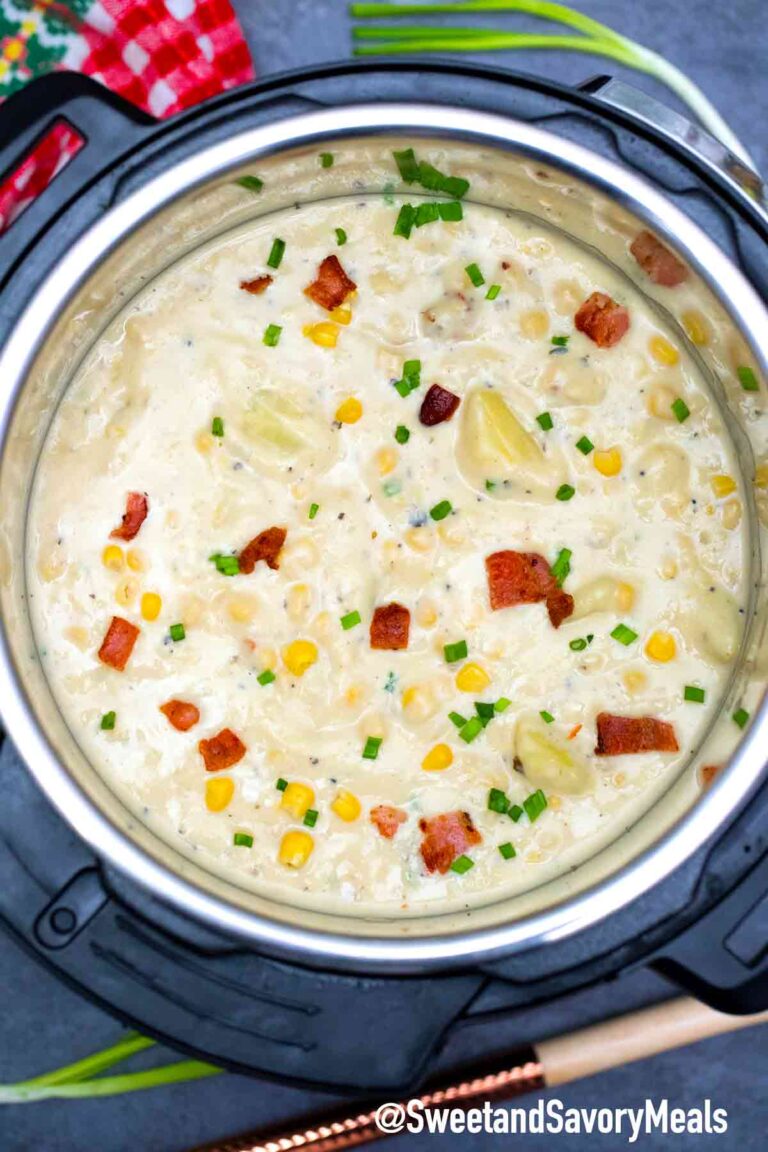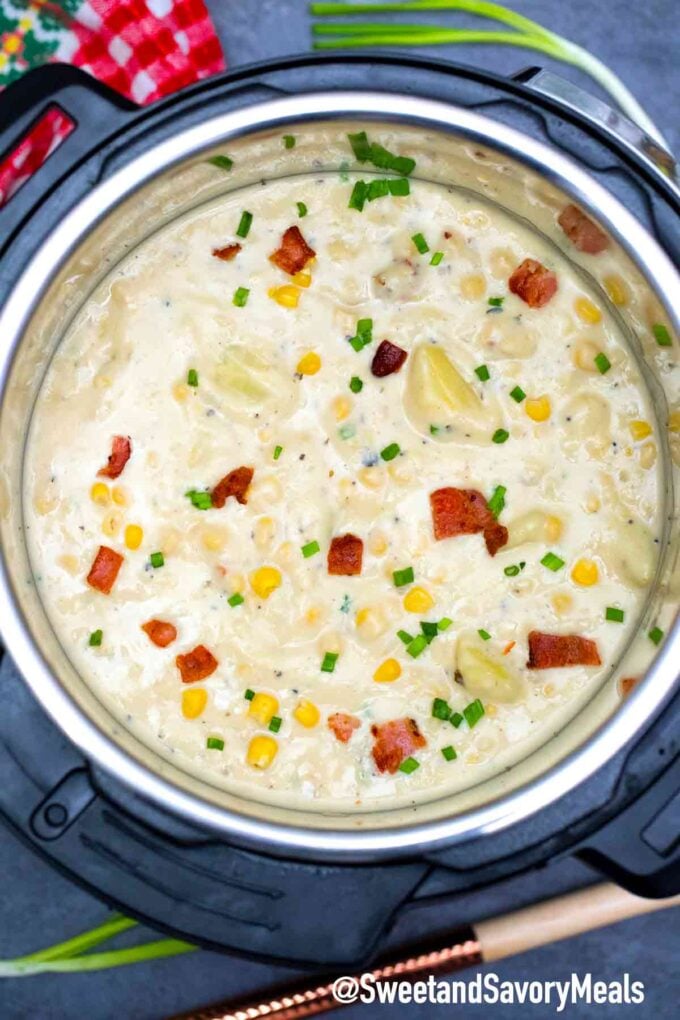 Instant Pot Creamy Corn Soup
Instant Pot Corn Chowder is full of flavors and textures and either you use fresh grilled corn or canned corn, the recipe will be a success. Making soups in your IP is a must, they taste as they have been slowly roasted for a long time. This way they are aromatic and extremely delicious.
Using your pressure cooker to make soup also will save you lots of time and it's the perfect solution for a quick and easy dinner that would feed a large family. The leftovers are incredibly tasty as well, and you can intentionally make a larger batch to freeze for later. This way you save more time and effort when you are out of options for dinner or just in a rush.
This soup is outstanding, especially when paired with the smoky bacon and creamy potatoes. The sweetness from the corn balances the other flavors. Add a bit of creole seasoning or some chili peppers to make it spicy!
What is corn chowder?
It is a chowder soup that has corn as the main ingredient. It also has a creamy base usually achieved by adding cream, half and half, or milk. The soup usually has other starchy vegetables, like potatoes and its smooth texture is achieved using an immersion blender or regular blender.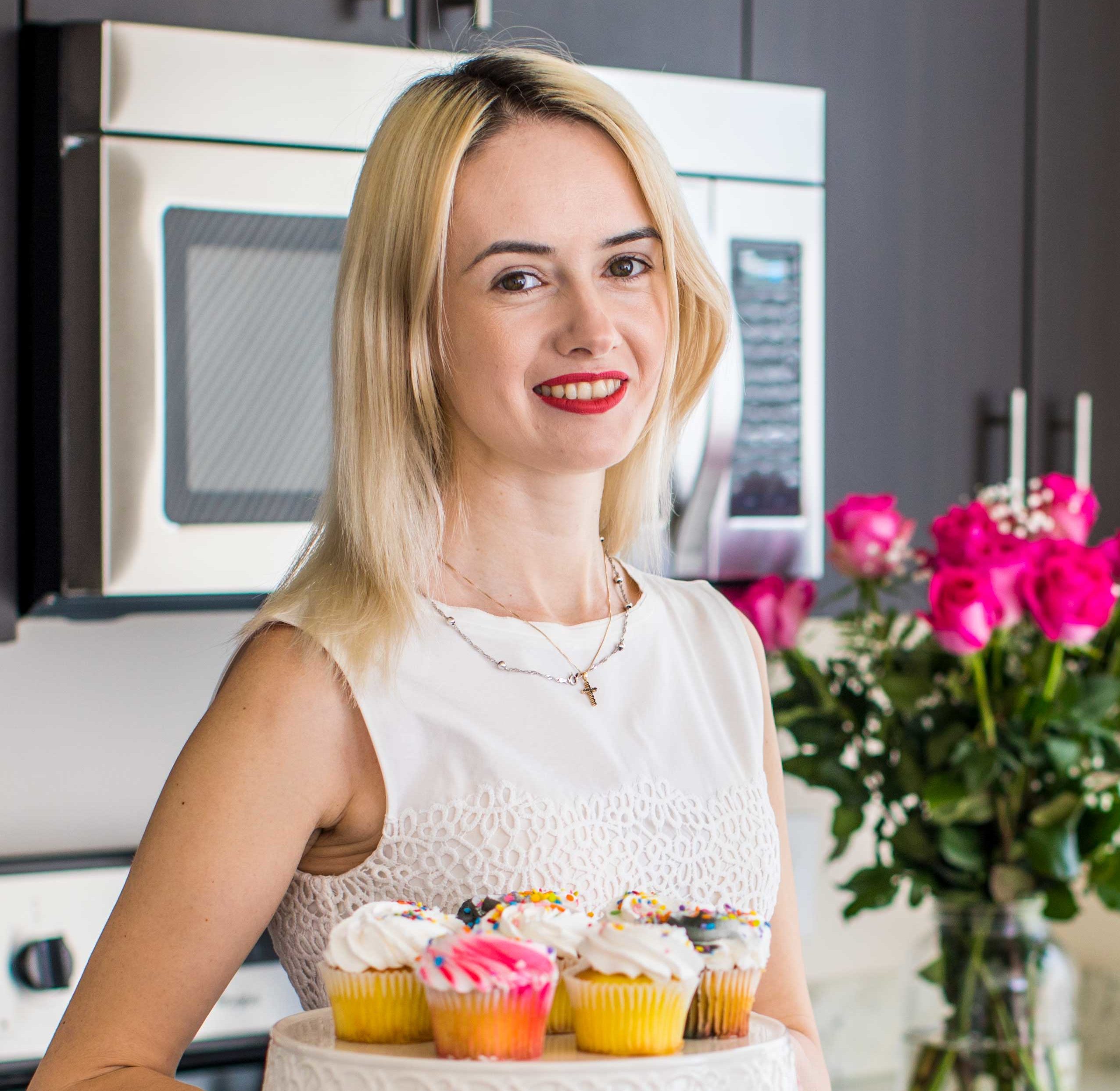 Follow us on Pinterest for more delicious recipes!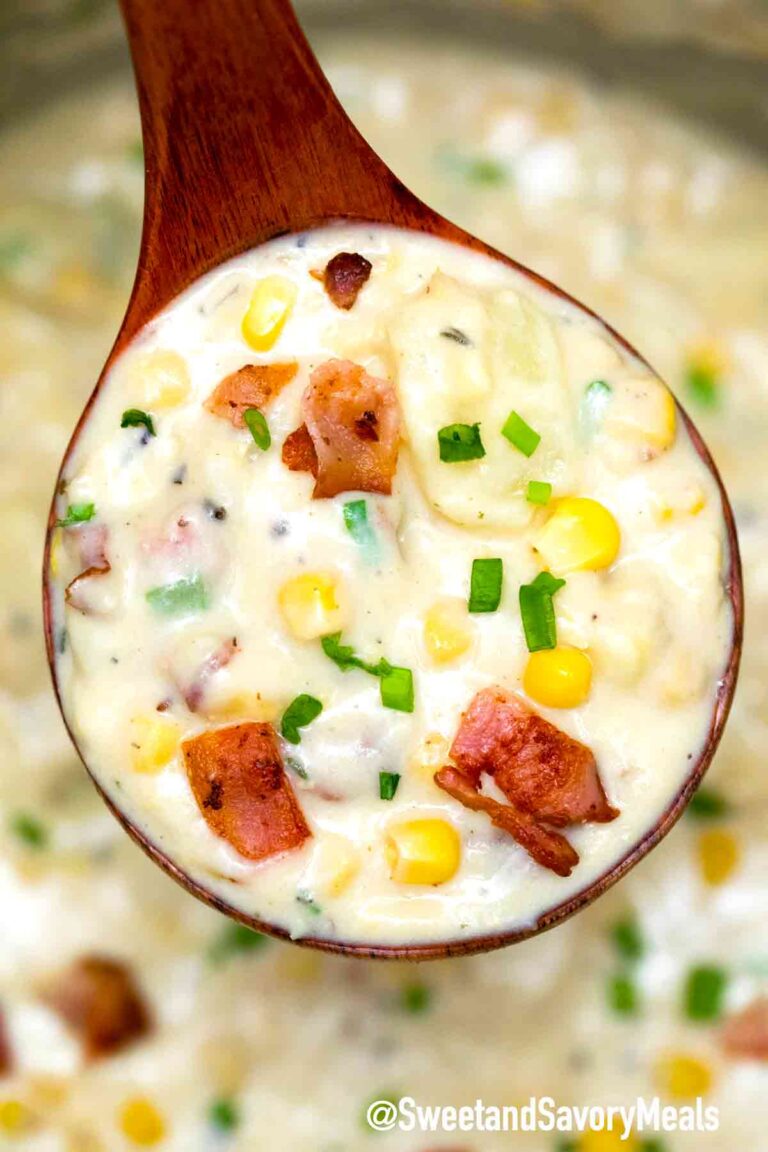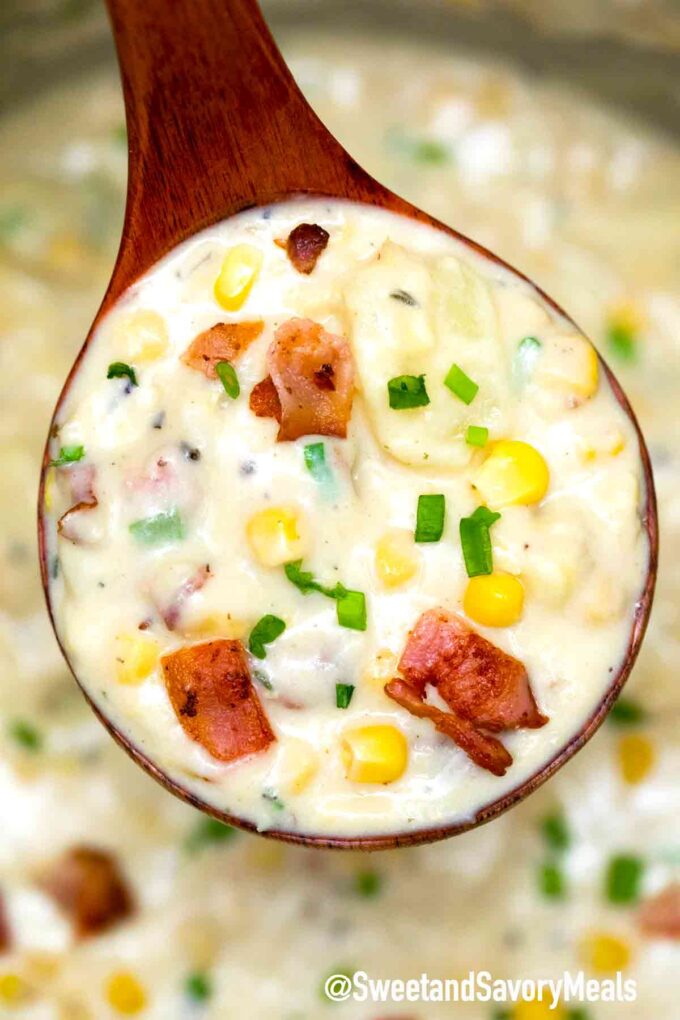 How do you make Instant Pot Corn Chowder?
Cook the Bacon: With the IP on Saute mode, you have to cook the bacon until crisp. Set it aside and dice it.
Cook the aromatics: Once the bacon is done cooking, make sure you discard the grease, leaving in only about 1-2 tablespoons in the pot. Saute the onion and cook until soft and next the garlic and the aromatics – thyme, oregano, paprika, cajun seasoning, and cayenne pepper.
Add the veggies and broth: Next, add the potatoes, corn, broth, and season with salt and pepper, to taste. Add half of the bacon and stir to combine.
Pressure Cook: Select manual setting or on some pots it says Pressure Cook and adjust the pressure to high, and set time for 10 minutes. When finished cooking, do a 5-minute Natural release, and after that quick-release the remaining pressure.
Thicken: In a small bowl, whisk together heavy cream and flour until smooth. Select Saute again, bring soup to a simmer, and stir in the heavy cream mixture, cook stirring frequently, until slightly thickened, about 5 minutes. If the mixture is too thick, add more broth, little by little.
Blend: Use an immersion blender to blend the soup, while still leaving in some potato chunks. Or you can add half of the soup to a high-speed blender and once blended add it back to the pot.
Serve: Taste and adjust for salt and pepper and serve the soup garnished with the remaining bacon and chopped green onions.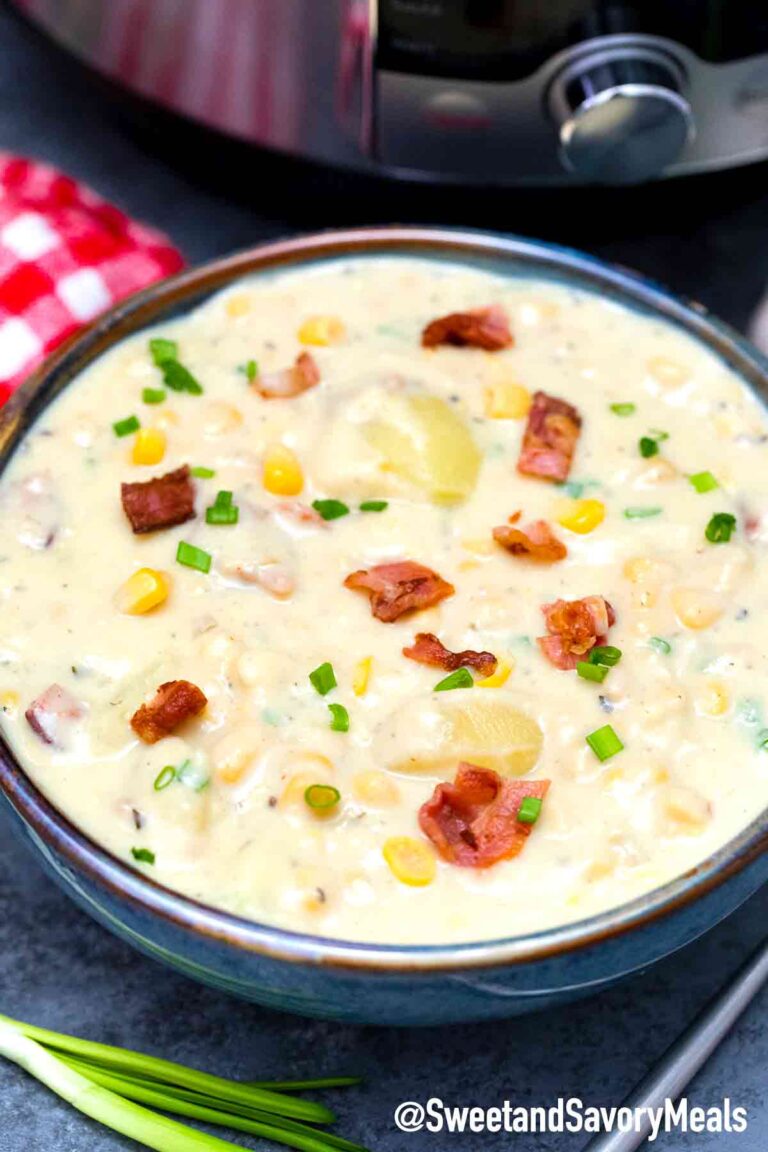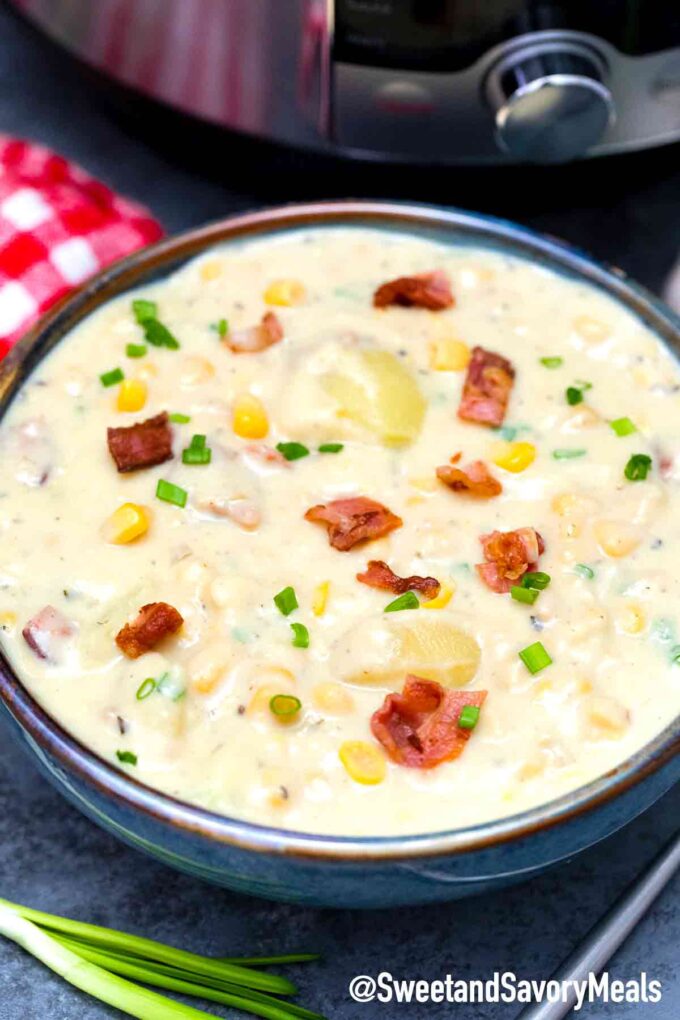 Recipe Variations:
Make it vegetarian: skip the bacon entirely and make sure you use vegetable broth for a delicious vegetarian version.
Add some cheese: For a more savory and over the top version, stir in 1 1/2 cups of your favorite cheese. We love using shredded cheddar cheese, or Pepper Jack cheese is equally delicious.
Add more protein: the soup is very good with leftover rotisserie chicken added or shrimp. You can add the, at the same time when you add the corn and other vegetables. The cooking time will stay the same. If you decide to use shrimp we high recommend increasing the cajun seasoning amount or use a creole seasoning blend!
Increase the vegetable protein: You can skip the potatoes and replace them with canned creamy cannellini beans. This way the soup will be more nutritious and also more feeling!
Give it an Asian twist: we like using coconut milk instead of cream, if you do so, make sure you use the canned, full-fat version. Ass also some lime zest and lemongrass when cooking!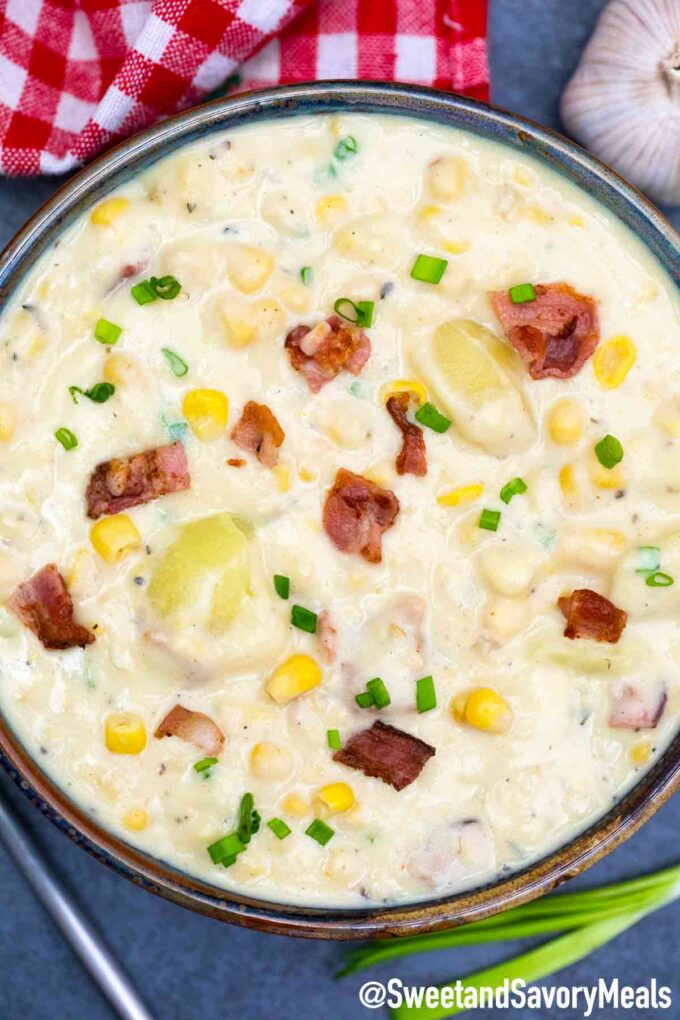 How to thicken Instant Pot Corn Chowder:
There are several ways you can achieve that creamy and hearty texture that we all love:
Use some starchy veggies, or beans and make sure to puree the soup using a blender or an immersion blender.
Make a roux using butter and flour, I usually use 3 tablespoons of butter and 3 of flour. The butter should be softened to room temperature so you can work it into the flour and make it into a ball.
Make a flour and cream mixture just as described in this recipe.
Prepare a cornstarch slurry, just replace the flour with cornstarch.
How to store:
The chowder will stay well refrigerated in an airtight container for 4-5 days. You can reheat it in the microwave or on the stove. If the soup is too thick, add some broth while reheating it, and adjust it for salt and pepper.
Another option is to freeze the soup. For that, make sure it's not warm, add it to a freezer-safe container or freezer-safe Ziploc bags, and place them in the freezer for 1 to 3 months. I recommend 1 month, for the best flavor!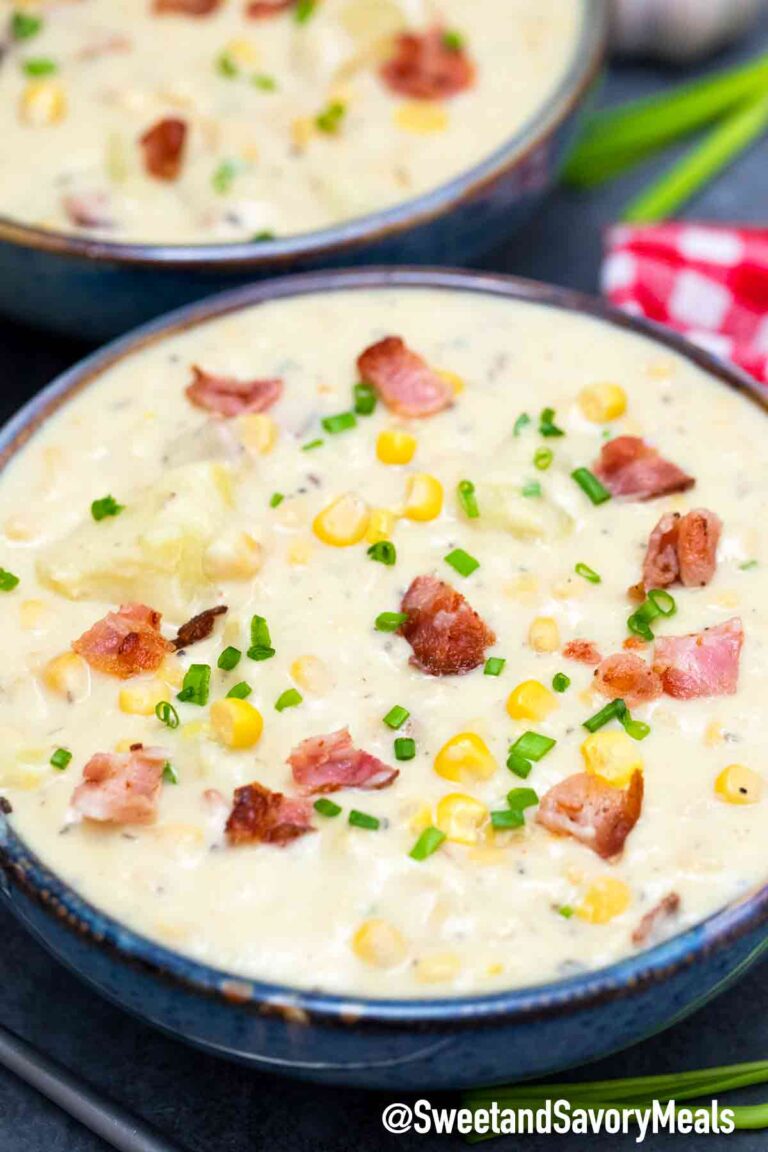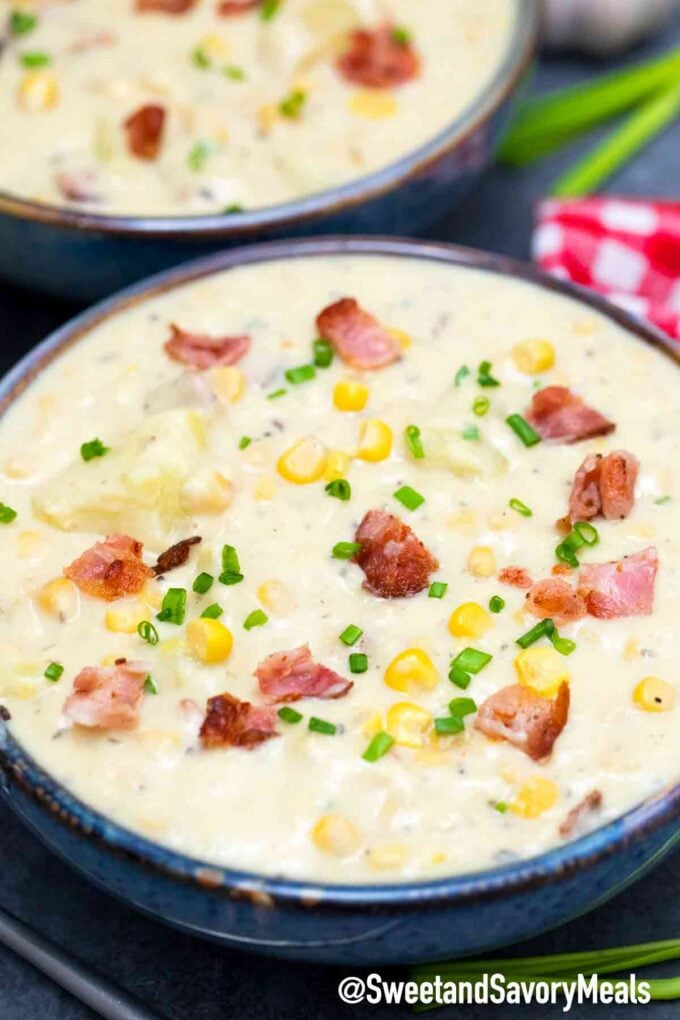 More Instant Pot Soup Recipes:
Recipe Tips:
To save time you can use pre-cooked bacon!
Frozen, canned, or grilled corn – all work well in this recipe.
Replace cream with half and half or canned coconut milk for a lighter version.
Use cannellini beans instead of potatoes for a lighter and more nutritious version.
Save Recipe
Instant Pot Corn Chowder
Instant Pot Corn Chowder is the ultimate comfort food. A creamy and flavorful broth, with bits and pieces of corn, bacon, and potatoes.
Author: Catalina Castravet
Serves: 6 servings of about 2 cups
Prep time:

15

minutes
Cook time:

10

minutes
Total time:

40

mins
Nutrition information
Carbohydrates: 32 Protein: 9 Fat: 14 Saturated Fat: 5 Cholesterol: 23 Sodium: 812 Potassium: 931 Fiber: 3 Sugar: 5 Vitamin A: 279 Vitamin C: 25 Calcium: 89 Iron: 2 Calories: 488
Save Recipe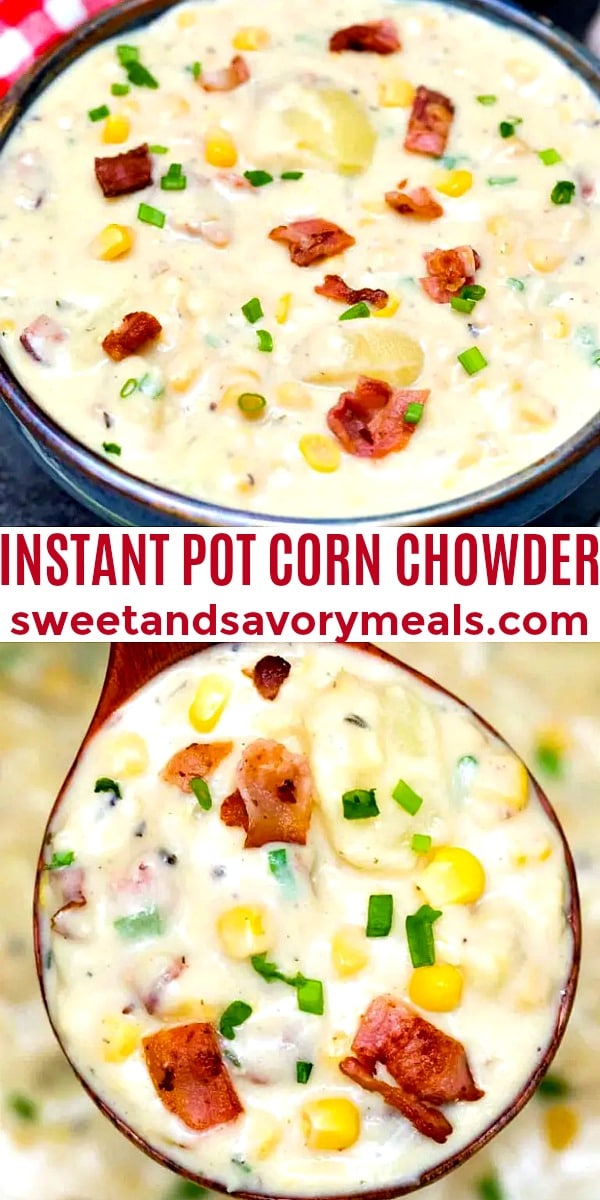 More recipes you might love
Categories: