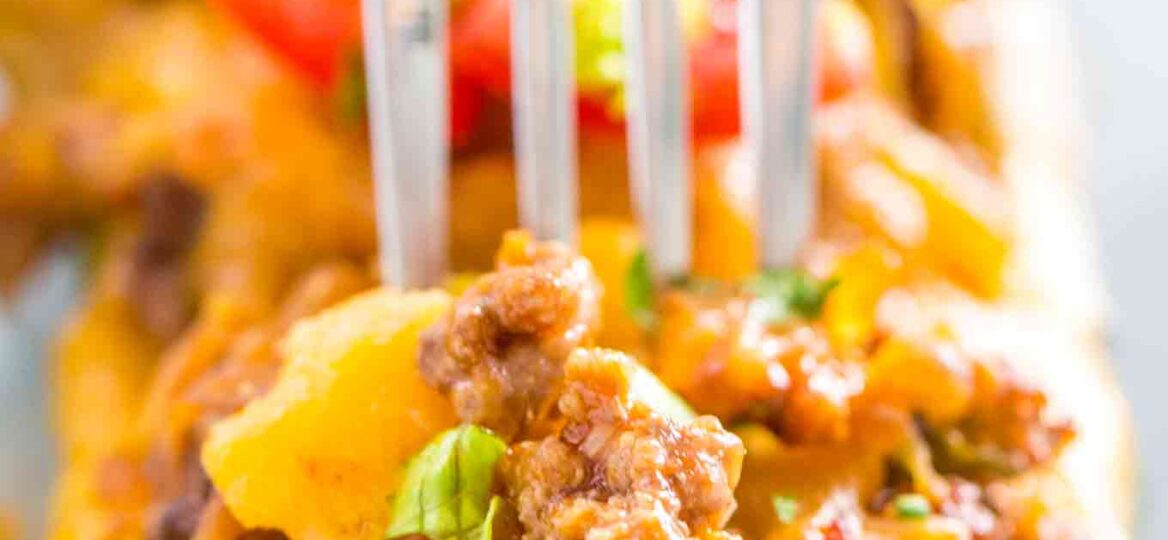 Taco Stuffed Zucchini Boats [Video]
Taco Stuffed Zucchini Boats are low carb and a gluten-free meal that can be easily made from your kitchen. This meal is full of flavor and quite healthy. With these zucchini boats, you can enjoy a taco night with a pleasant and healthy twist. Check out the recipe video below.
If you and your family enjoy zucchini as much as we do, then we have plenty of recipes for you to try. They all have zucchini as their central ingredient and taste just as great.
For example, our Best Zucchini Lasagna has a lot of hits and is similarly low carb meal. If you want to incorporate them into a dessert, then Blueberry Zucchini Poke Cake or Chocolate Zucchini Bread, are some great options to try.
Taco Stuffed Zucchini Boats
Taco Stuffed Zucchini Boats are really delicious and an easy alternative to try over the traditional tacos. If you are getting tired of making the same taco recipe over and over again, then this will be a great alternative. The best part of this meal is that it doesn't take long to prepare or to bake.
For a vegetarian version, you should just replace the meat with tofu or beans. With using lean and low-carb ingredients, you can also ensure a healthy meal.
A tip for this recipe is that you need to make sure that the zucchini isn't too soft. Then, the whole dish might fall apart. This dish freezes well and can be used for later dates. Similarly, it heats up easily and quite well.
What temperature do you bake the zucchini boats?
It is really important to make sure that you are baking them at the right temperature. This is the only way that you will know that the zucchini is getting cooked through, without burning them to the pan. This is a mistake that many people are making.
So, if you want to make sure that you are baking your zucchini boats correctly, the oven should be preheated to 400°F. If you are setting the temperature lower, the baking time should increase. However, it is not recommended to cook them at a higher temperature than 400°F.
Can I use squash instead of zucchini?
Yes, you can use squash instead of zucchini if you don't like eating zucchini. However, it won't taste the same. Also, the preparation time is greater. This is because the squash is larger and taking much more time to heat.
Do you eat the skin on zucchini boats?
This is the best part of the meal, and it is perfectly fine and healthy to eat the skin. It contains lots of vitamins and nutrients. However, if you don't like eating the skin, then it will be fine to eat out of the filling and to leave the skin behind.
But, the zucchini skin is softer than other pumpkin skins, and it is also tastier. Just remember, that the larger the zucchini, the harder the skin is going to be. This is why using smaller ones will make eating the skin much easier.
Can I make a vegetarian option?
Yes, you can easily make this dish into a vegetarian option. Simply replace the meat, chicken or turkey from the recipe. There are many alternatives that you can use as the stuffing in the zucchini boats. Tofu and beans are a great example of alternatives.
Can I freeze zucchini boats?
Yes, you can freeze them for later use. They store perfectly and can be stored for up to three months. The only tip for freezing them is that they should be frozen in an airtight container or a zip bag. You don't want the taste of frost with the zucchini boats.
Reheating them in the oven is recommended for a better taste.