Slow Cooker Ham Split Pea Soup
Slow Cooker Ham Split Pea Soup is comforting, warm, and healthful. It is a nice appetizer or dinner, a good freezer meal, and easily prepared using the crockpot!
The crockpot has been instrumental in making dishes that are hassle-free yet delicious! Use it in this traditional recipe as well as in other dishes like Mashed Sweet Potatoes, Crack Chicken, and Pulled Pork!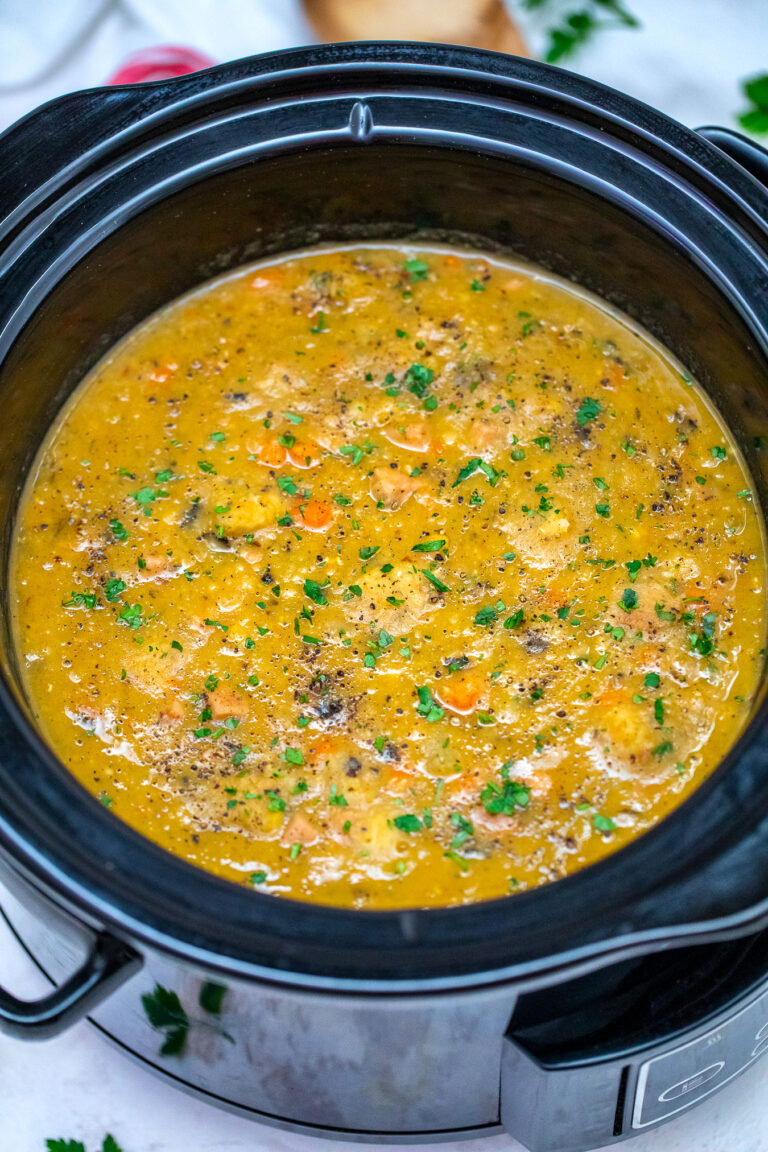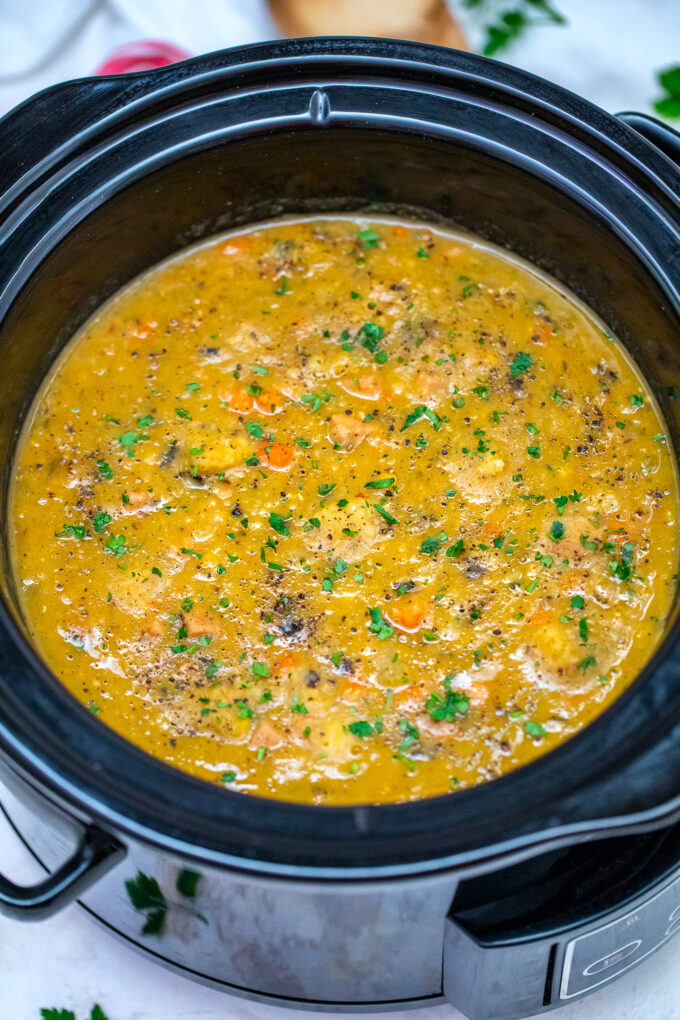 Crockpot Ham Split Pea Soup Recipe
Slow Cooker Ham Split Pea Soup is perfect for the cold nights of winter, especially in the Dutch tradition. And this method of preparing this dish could just be the best one.
You do not need to monitor it as much as you need if it were prepared on the stove. Moreover, you get to cook the legumes for hours on end resulting in a soft and creamy texture. No more soaking of the legumes is required!
And if you put in a ham bone, then, you get maximum flavor extraction by slow cooking. Any meat that is attached to it will turn so tender that it will fall off the bone and you can simply shred it to combine with the soup.
If you use the green split peas, then, this makes for a great dish to serve on St. Patrick's Day, too. But, do not wait for that until you make this one!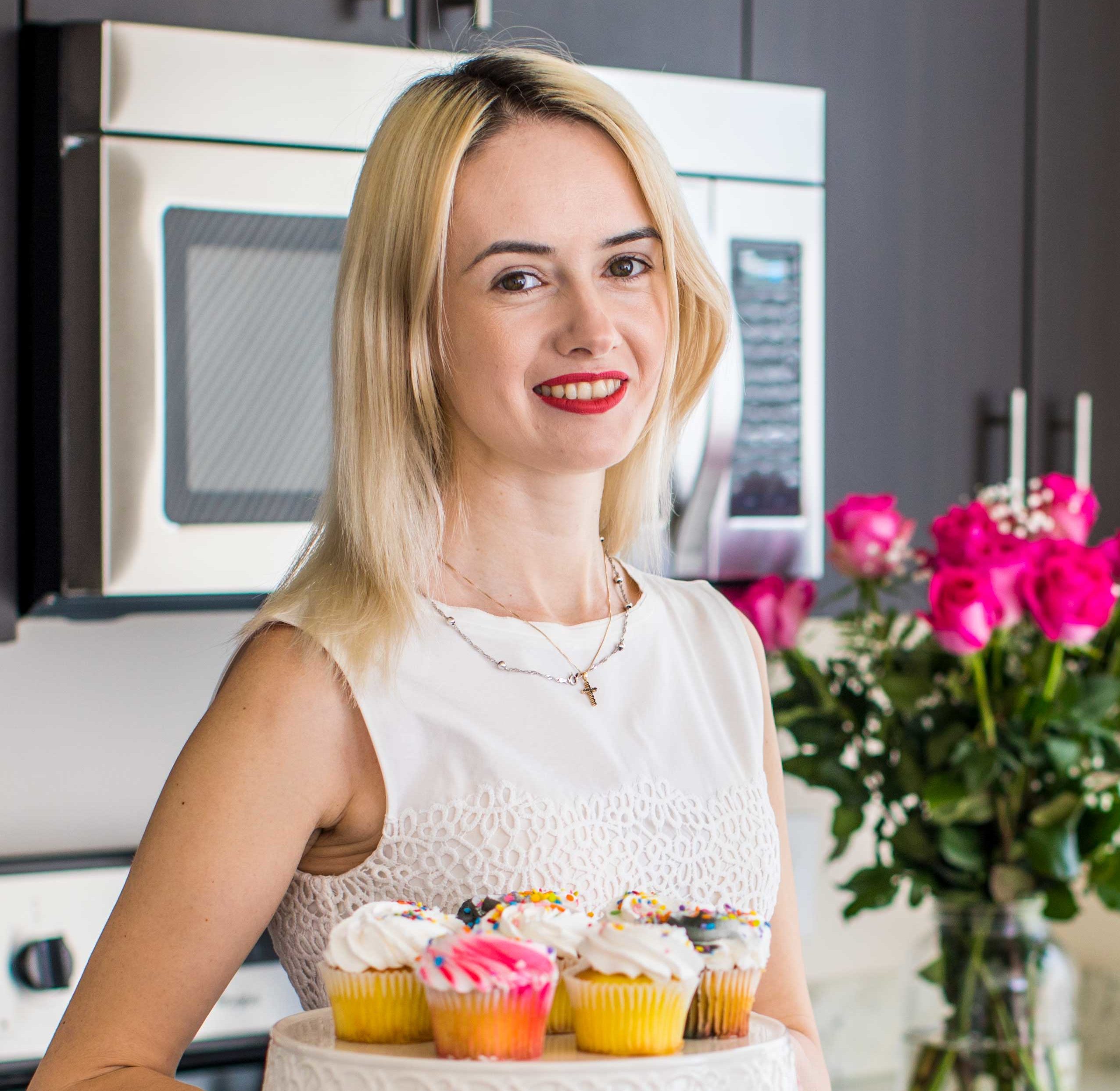 Follow us on Pinterest for more delicious recipes!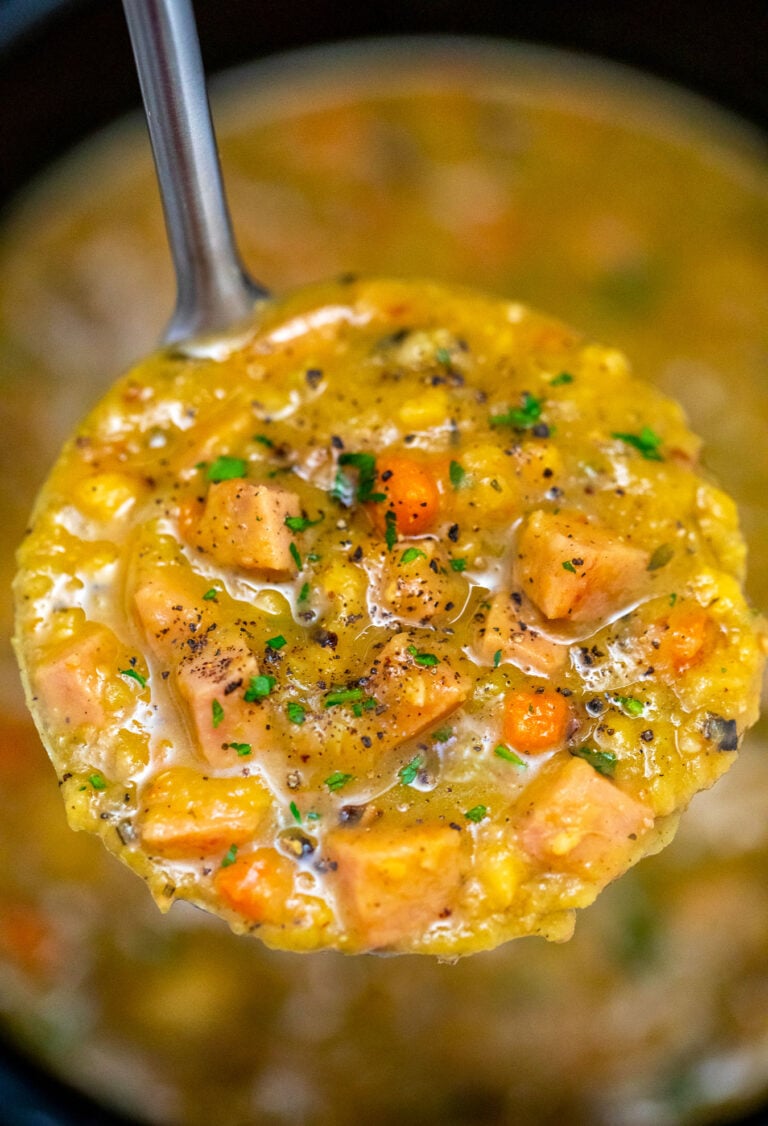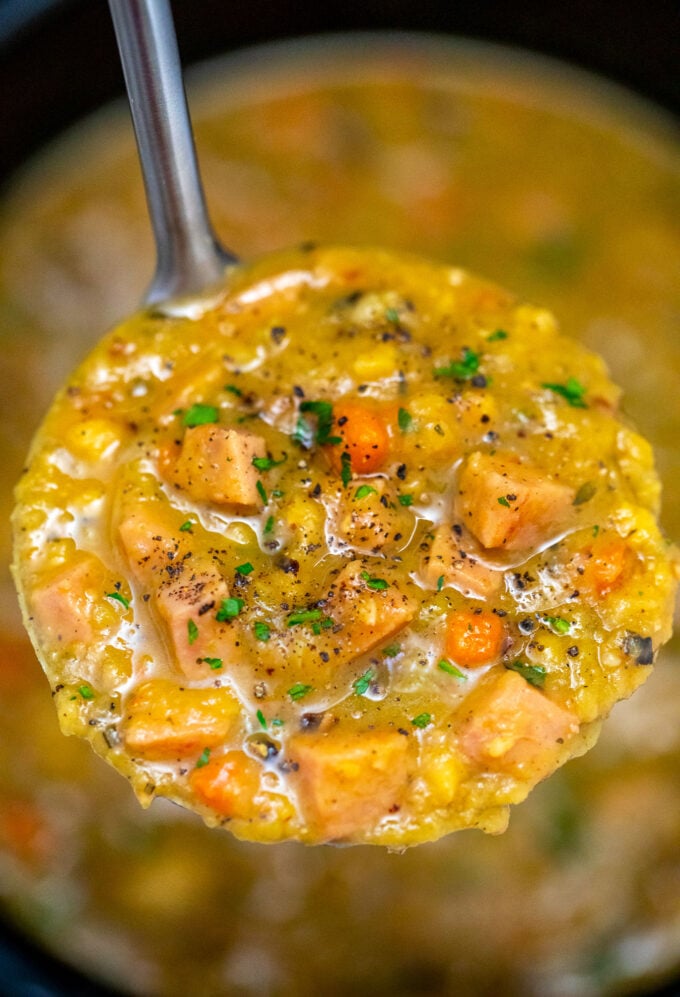 What is Ham Split Pea Soup:
People all over the world had been cooking this dish for centuries. Though it used to be associated with being poor in 19th century Britain, this humble dish remains popular nowadays eaten by people from all walks of life.
To this day, it remains to be one of the simplest but practical dishes that you can have. If you have leftover ham, then, this dish is perfect to revive it into something warm that can be enjoyed by the whole family.
You would also need only a few key ingredients to make it. It is made by boiling split peas in stock or broth. And it is flavorful as it is seasoned with various herbs and spices. But other than that, it only has carrots and celery added aside from the ham and split peas.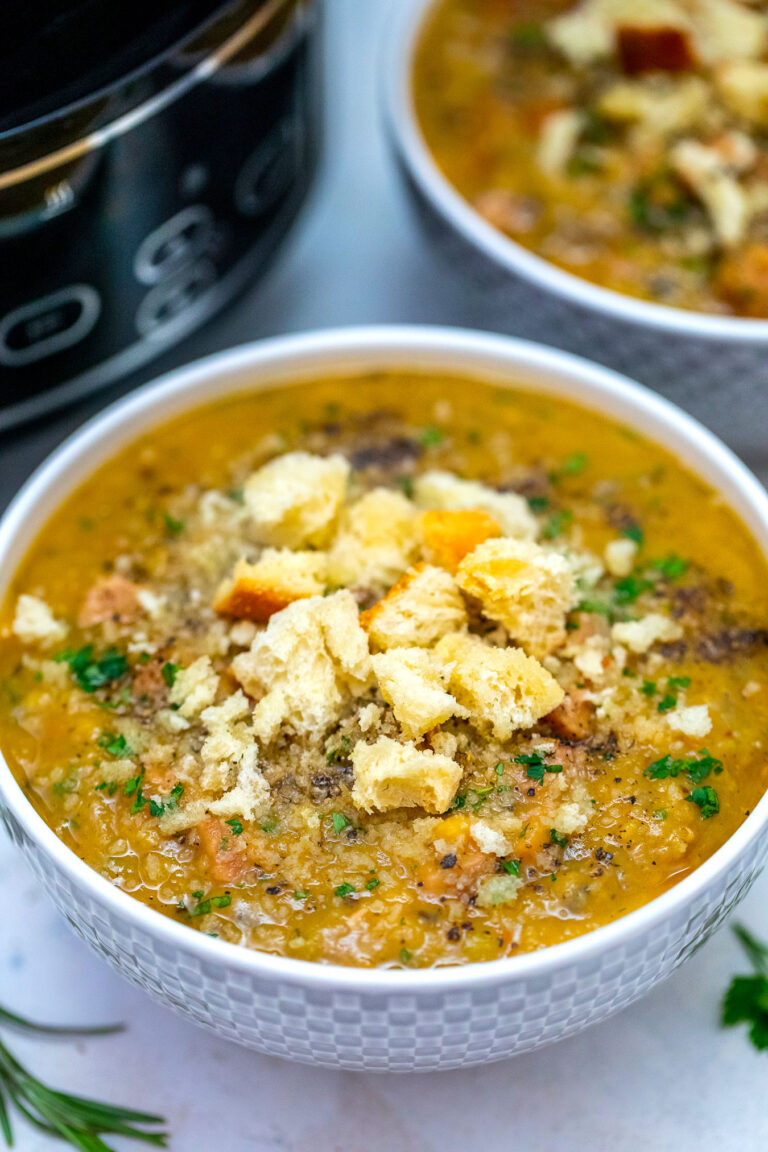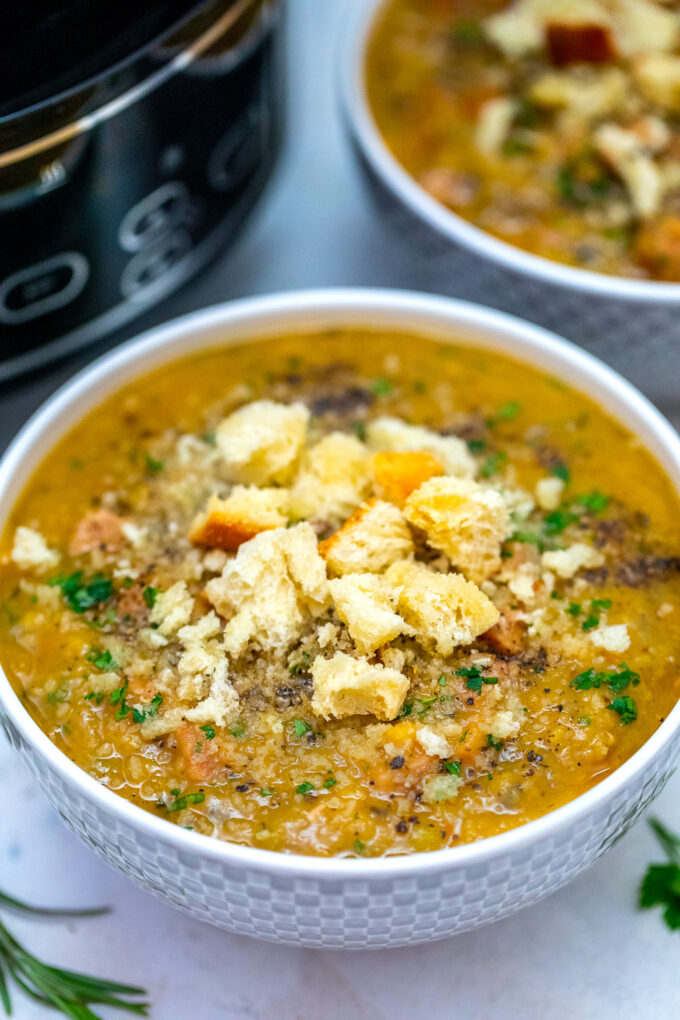 How to Make Ham Split Pea Soup:
Combine: Simply put all the ingredients in the crockpot and cover.
Cook: Set it on high to cook for roughly 4 hours, or on low to cook it for about 8 hours.
Serve: Once cooked, remove the bay leaf and ham bone, but place back in the crockpot any meat that you can shred from it. Ladle portions and garnish with your favorite toppings before serving.
How to Store:
Refrigerate: Cool it completely and transfer it into airtight containers. Consume within 3 days.
Freeze: This freezes well for up to 3 months. Put it in freezer bags, allow some headspace for when the liquid expands as it freezes, and lay flat in the freezer.
To reheat: Thaw it first, then, reheat on the stove.
Recipe Tips:
The ham provides a smoky dimension in the flavor profile of this dish. If you are a vegetarian, you can leave out the meat entirely. But to make up for the lost smokiness, then, you can add smoked paprika.
Turn up the heat by adding chili or curry.
Your crockpot may perform differently than what I use, so, you can experiment on the cooking time to see what works for you. But heating the liquids before adding into the crockpot can hasten the cooking.
Sautéing the meat in butter and aromatics before adding into the crockpot adds depth, so, you can do that, too.
Once cooked, you can also mash some of the peas against the sides of the pot. This will make the soup thicken some more.
Save Recipe
Slow Cooker Ham Split Pea Soup
Author: Catalina Castravet
Serves: 6 bowls
Prep time:

30

minutes
Cook time:

8

hours
Total time:

8

hrs

30

mins
Ingredients
3 tablespoons olive oil
3 cups cubed ham (or leftover bone-in ham)
1 onion (diced)
4 cloves garlic (minced)
1 medium carrot (diced)
2 ribs celery (diced)
1 teaspoon kosher salt (or to taste)
1/2 teaspoon freshly ground black pepper (or to taste)
1 pound dried split peas (rinsed and sorted)
1 teaspoon fresh thyme leaves (chopped)
1 teaspoon fresh rosemary (chopped)
1 teaspoon smoked paprika
1/8 teaspoon red pepper flakes (optional)
2 small bay leaves
6 cups chicken broth (low sodium)
2 cups water
Garnish:
Garlic croutons
Chopped parsley
Instructions
Add oil to a skillet over medium heat. Once hot, add the cubed ham or bone-in ham and sear it until golden brown.
Transfer the ham to a 7quart or 8quart slow cooker.
Add the rest of the ingredients to the crockpot. Cover, then, set on HIGH to cook for about 4 hours, or on LOW to cook for 6 to 8 hours.

Discard the bay leaves.

Serve hot and garnish with your favorite toppings.
Calories: 408 Carbohydrates: 50 Protein: 30 Fat: 11 Saturated Fat: 1 Cholesterol: 31 Sodium: 2010 Potassium: 964 Fiber: 20 Sugar: 8 Vitamin A: 535 Vitamin C: 20 Calcium: 62 Iron: 4
Save Recipe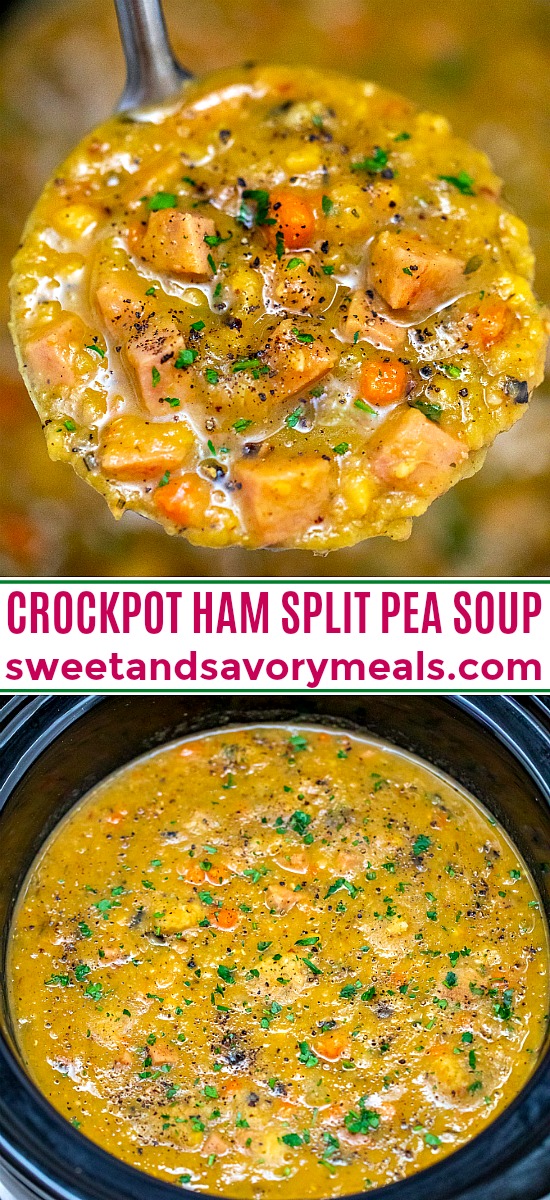 More recipes you might love