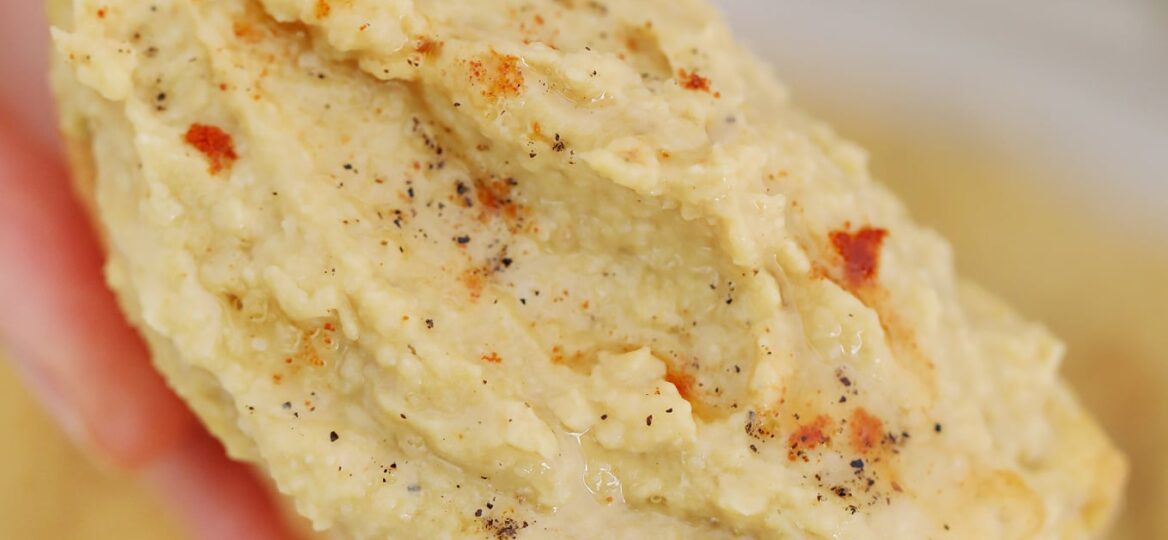 Instant Pot Hummus Recipe
Instant Pot Hummus is the perfect light and creamy dip. With your choice of crunchy vegetables, chips, or bread you will be able to enjoy this delicious and healthy snack anytime.
Appetizers are a big deal when it comes to dinner parties. Use this recipe and others such as Deviled Eggs dip with Chives and Paprika, Beer Cheese Dip, and Buffalo Shrimp Dip to make the perfect introduction to dinner.
Best Pressure Cooker Hummus
Instant Pot Hummus is a delicious mixture of warm chickpeas, oil, water, and several spices. This tasty dip is THE appetizer to have in your cookbook. It is perfect to use as a snack or just to have it on the table for anyone to enjoy.
I love pairing this dish with chips, carrots, celery, cucumbers, or pita bread. My favorite thing to pair it with is with sea salt pita chips. There is something about the crunch that the chips provide that is unmatchable.
The best part about this meal is that it is healthy and very easy to make. Now you will no longer reach for other unhealthy snacks. You are probably thinking, why would I make hummus when I could just buy it at the store? Though it is so much easier to buy it, there is something unmatchable to making it fresh at home.
When you have the option to cook it from scratch using dried chickpeas, you also reduce the cost by a LOT. Using the pressure cooker, makes this recipe extra easy, as you don't have to pre-soak the chickpeas. This dish is also really good served at any temperature. Whether it be cold, warm or lukewarm it will still be very tasty.
What is hummus?
Hummus is a Levantine dip or you can also call it a spread. It is made traditionally from cooked and mashed chickpeas, other variations are made using other beans. As a rule of thumb, the beans are blended with tahini, olive oil, lemon juice, salt, garlic, and some spices.
This dish is very popular in the Middle East and Mediterranean cuisine. Usually, you have to soak the chickpeas for approximately 8 or more hours to ensure they are boiled to perfection. With this version, you will learn how to skip this step when using the Instant Pot.
Is hummus healthy?
Absolutely, it is filled with good fats because of the olive oil, obviously if you one that is of high quality.
What is also really good about it is that it is lower in carbohydrates and is great for vegetarians and vegans.
What do you need to make Instant Pot Hummus?
This recipe is incredibly simple, all that is needed is:
Chickpeas
Garlic
Cumin
Salt & Pepper
Olive oil
Tahini paste
Lemon juice
Water
How do you make Instant Pot Hummus?
First, it is important to mention, that if using dry chickpeas, you don't have to pre-soak them. Just add them to the IP and cook.
Then, drain the beans and add about 2 cups to a food processor with the rest of the ingredients.
Pulse until blended and smooth, and you will eat the most delicious hummus you have ever tasted in no time.
Can you make Instant Pot Hummus with dry chickpeas?
Yes, and the IP is perfect to cook the chickpeas in a fraction of the time!
Can you make Instant Pot Hummus with canned chickpeas?
Yes, by making this with the canned peas it will help speed up the process. You can actually just drain and use the food processor to make the spread.
But if you want to make sure you get the most amazing results, take the peas and some water and place them into the instant pot.
Cook it all on manual high pressure for ten minutes. Add them to a food processor and add olive oil, salt, paprika, lemon juice, garlic, and tahini.
Other Secret to Epic Silky Hummus?
Recipe tips:
We use a 6-Quart Instant Pot with multiuse functions. However, feel free to use any other pressure cookers that you might like.
Also, if you are in a time crunch take canned or leftover chickpeas and boil them in water with some baking soda for fifteen to twenty minutes. This will help them grind better and be much creamier.
By pressure cooking the canned chickpeas you will actually have a smoother tasting hummus.
Using a good food processor/ blender is going to be crucial to have a very flavorful and smooth snack.
Keep the juice that the chickpeas make, therefore, when you unfreeze the hummus the juice will add to the flavor.
1 pound of dry garbanzo beans yields about 9 cups of cooked garbanzo beans. So adjust the measures per your desire outcome.
Deliciousness to your inbox
Enjoy weekly hand picked recipes and recommendations