Easter Paska Bread Recipe [video]
Easter Paska Bread is a traditional Eastern European recipe that is the perfect sweet addition to your Easter meal. It is easy to make and the perfect dessert.
There are so many different ways to make bread or similar versions of this kind of bread. Try recipes such as Homemade brioche bread, Lemon Bundt Cake, and Keto Bread with Coconut Flour.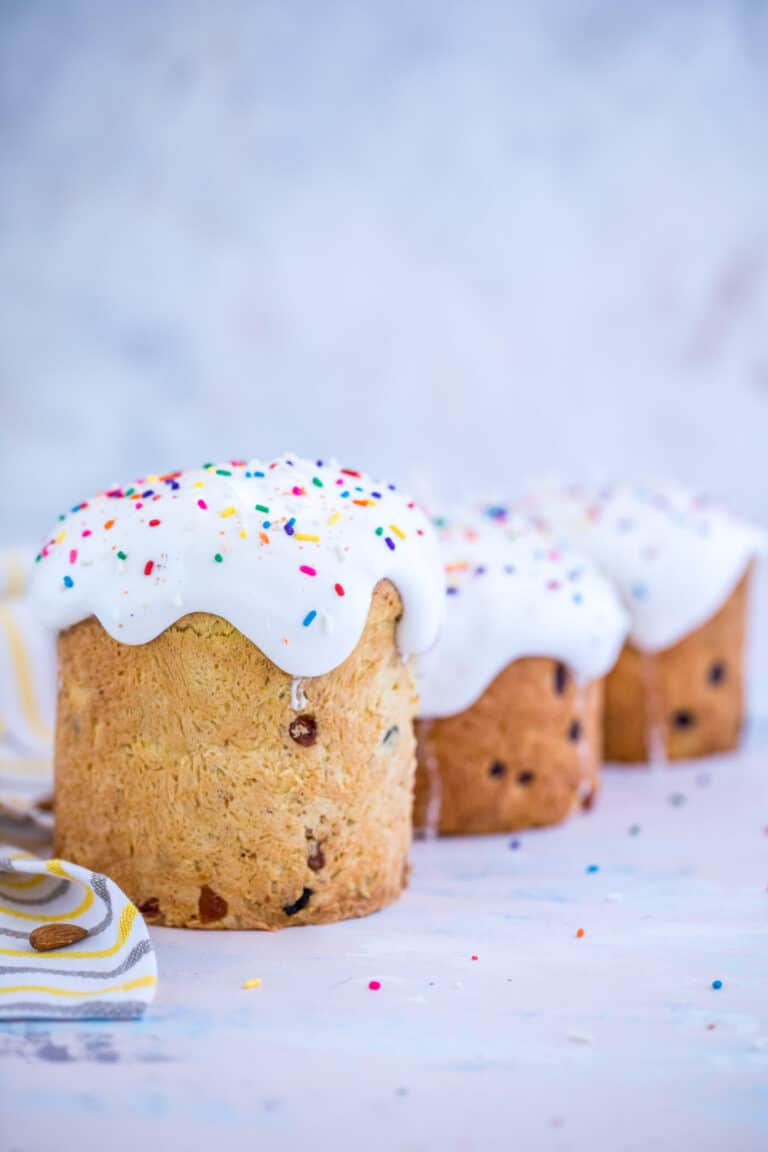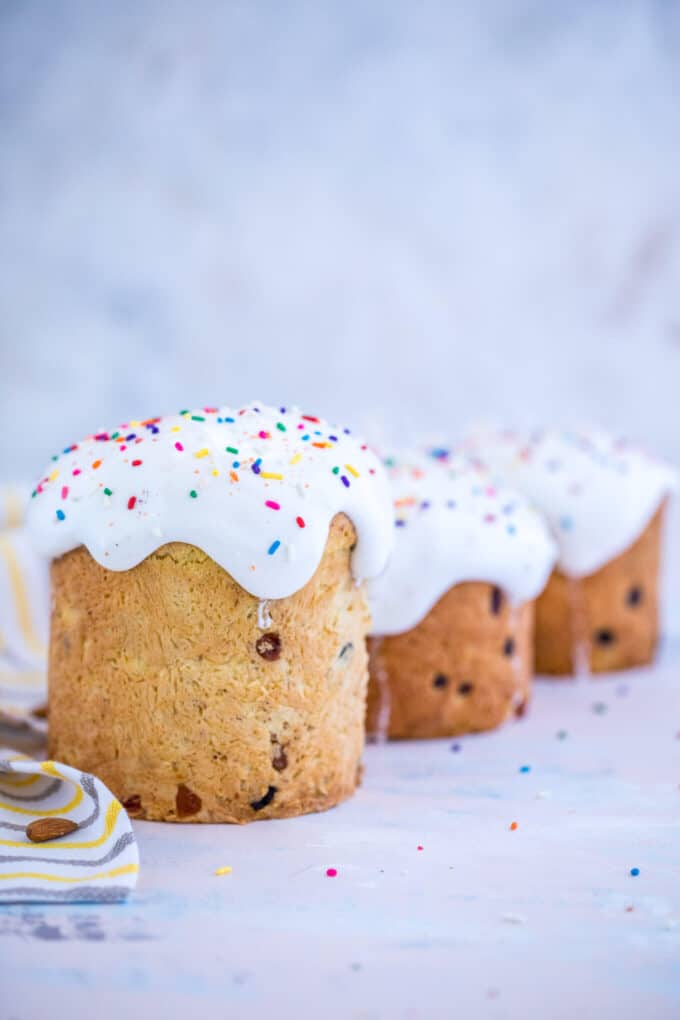 Homemade Easter Paska Bread
Easter Paska originated in Eastern Europe which celebrates the resurrection of Jesus on Easter day. There is a swirl on the inside that represents the resurrection of Christ and everyone enjoys the body of Christ on this day. Enough about history lets get back to food.
I love the sweetness of this dish especially when I put a little slice of butter on top and enjoy it with some kind of tea. I prefer to eat this with black or fruity tea because the flavors taste better. The sweet cream on the top called "Hrudka" is a lovely glaze that sits right on top and melts into the bread.
Because of the number of eggs in the recipe, the flavor and the cake is more dense and rich. It's a family tradition since I can remember, and it is one of the best homemade paska recipes we've made.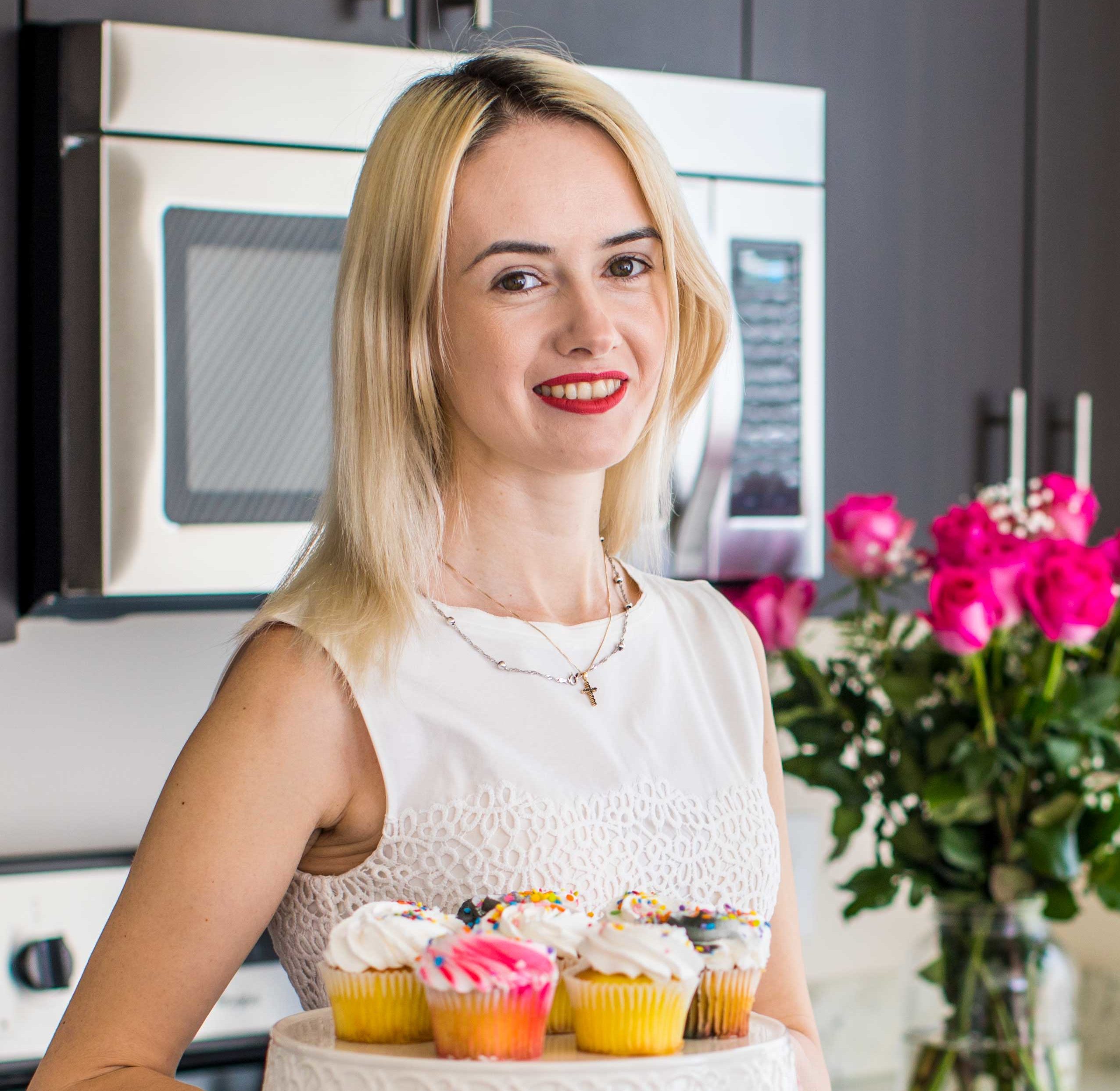 Follow us on Pinterest for more delicious recipes!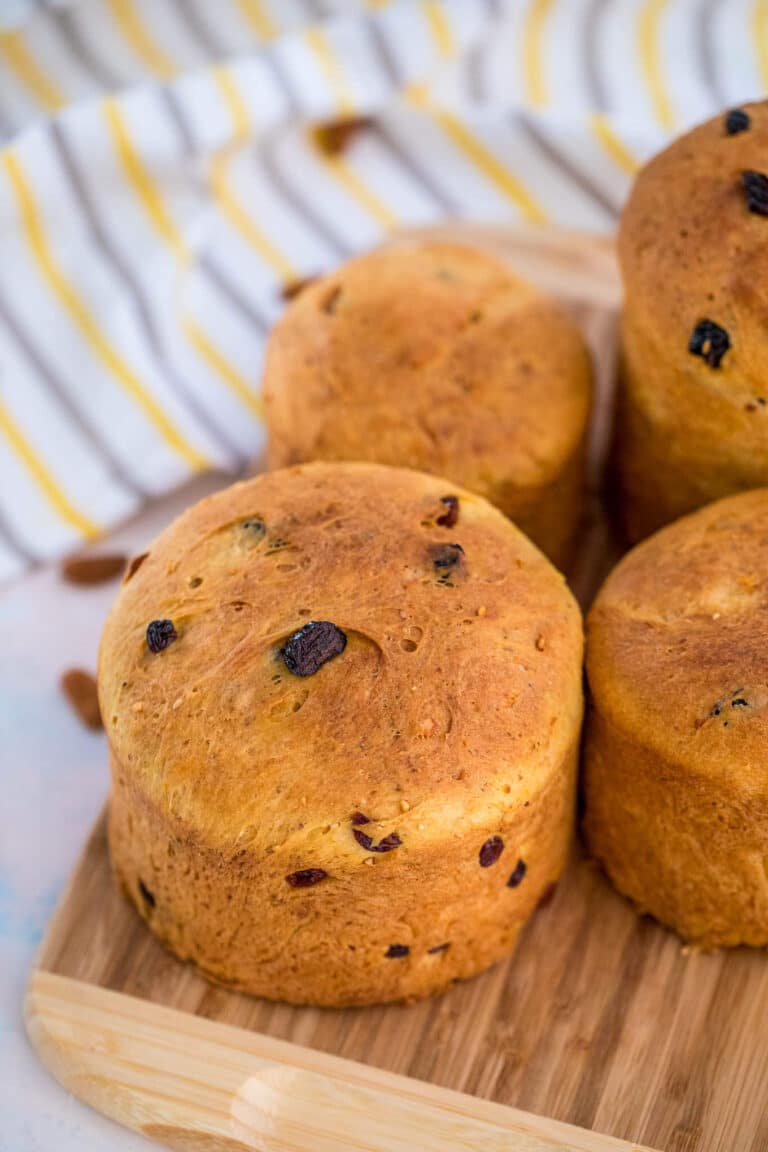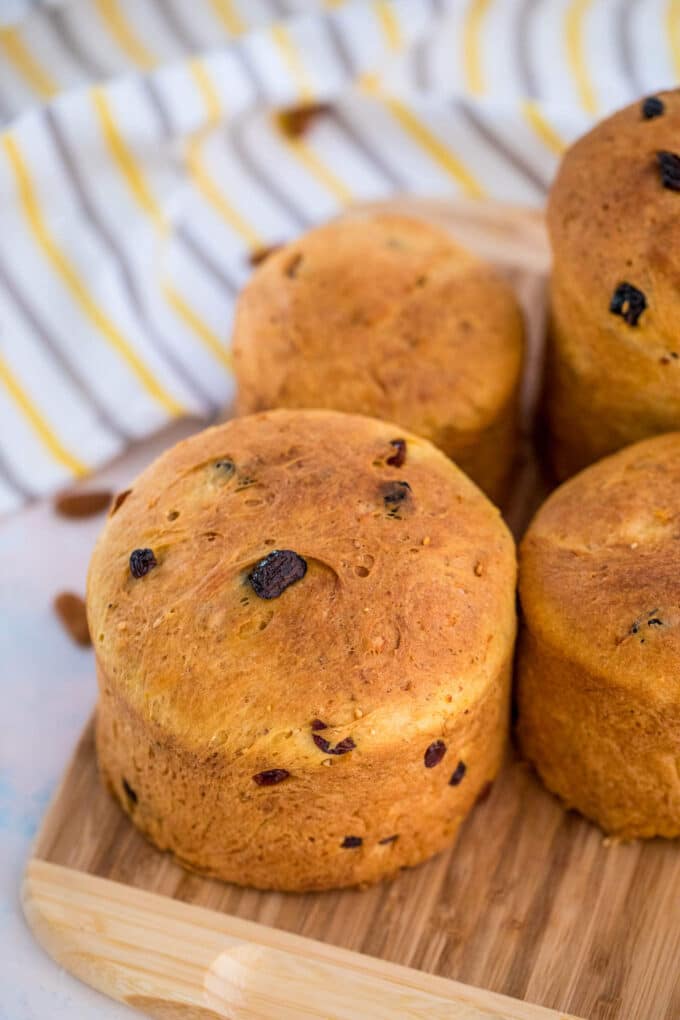 What is easter paska bread?
It is a traditional sweet bread that has a light sugar glaze over the top. It is a bread traditionally served with tea and eaten at the end of an Easter meal. However, you can enjoy it for breakfast with some deviled eggs as well. It resembles a bit in texture and flavor the Italian panettone bread, and is super delicious!
Where to buy Polish Easter bread paska?
You can usually find it during the Easter holiday in many European stores, especially the Eastern European once. If you have a close-by a Polish market, there is a good chance they have it during this time of the year. But your best bet is to use this recipe and make it at home!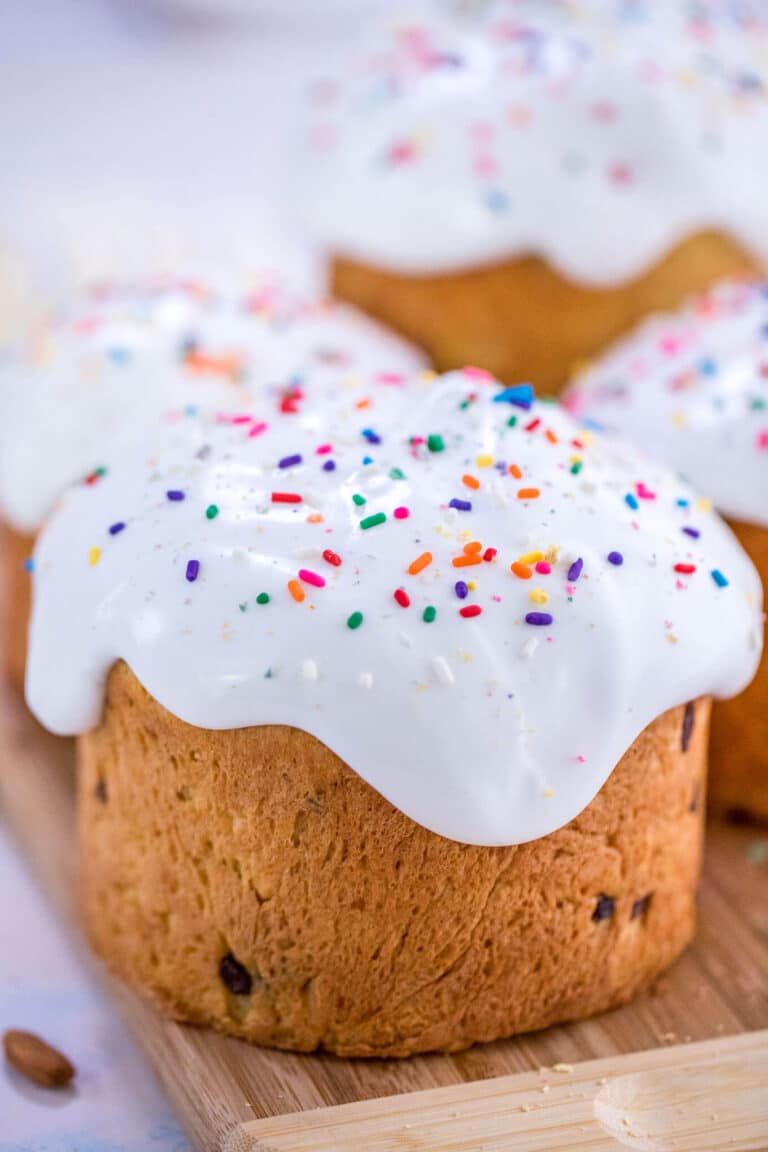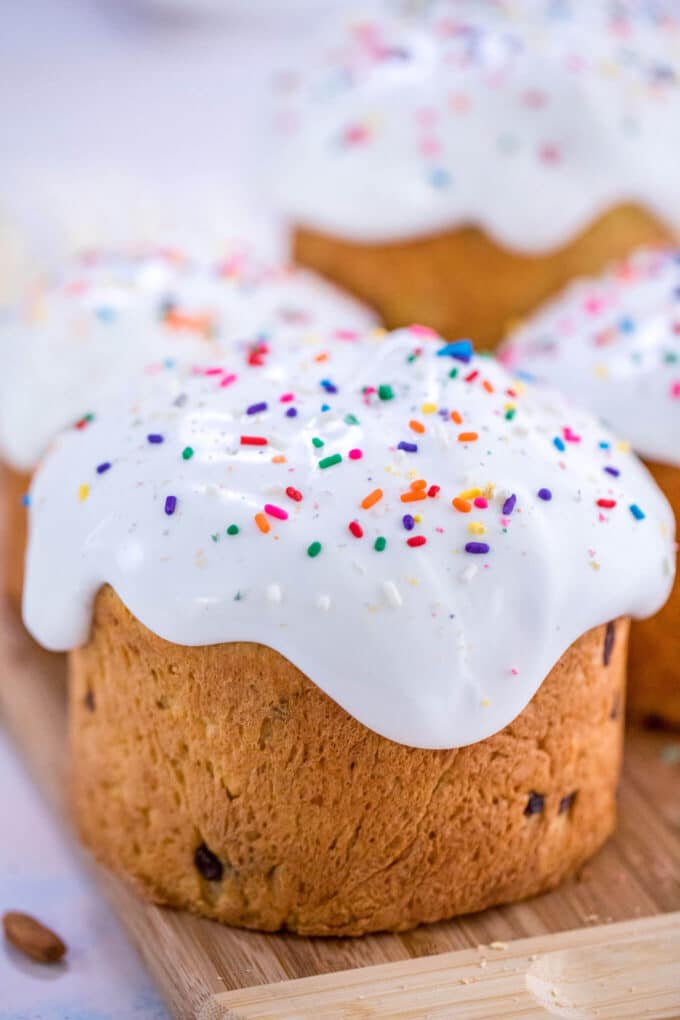 How long to bake the paska?
This totally depends on the size of the paska you are trying to bake. However, for this recipe, follow the below steps:
Preheat the oven to 400 degrees F and brush it with a beaten large egg and two tablespoons of water.
Then, place in the oven and bake it for about 15 minutes.
Reduce temperature to 350 degrees Fahrenheit and bake it an additional 40 minutes, or until golden in color.
Cover the top of it with aluminum foil so that it does not brown.
Take it out of the oven and turn it onto a wire rack until it is cooled completely.
IS Easter Paska Bread SWEET?
Yes. this bread is definitely on the sweeter side. It has butter, sugar, eggs, and raisins, which gives it a nice sweet tone to it. However, it is not overly sweet, so you can enjoy it with other meals as well.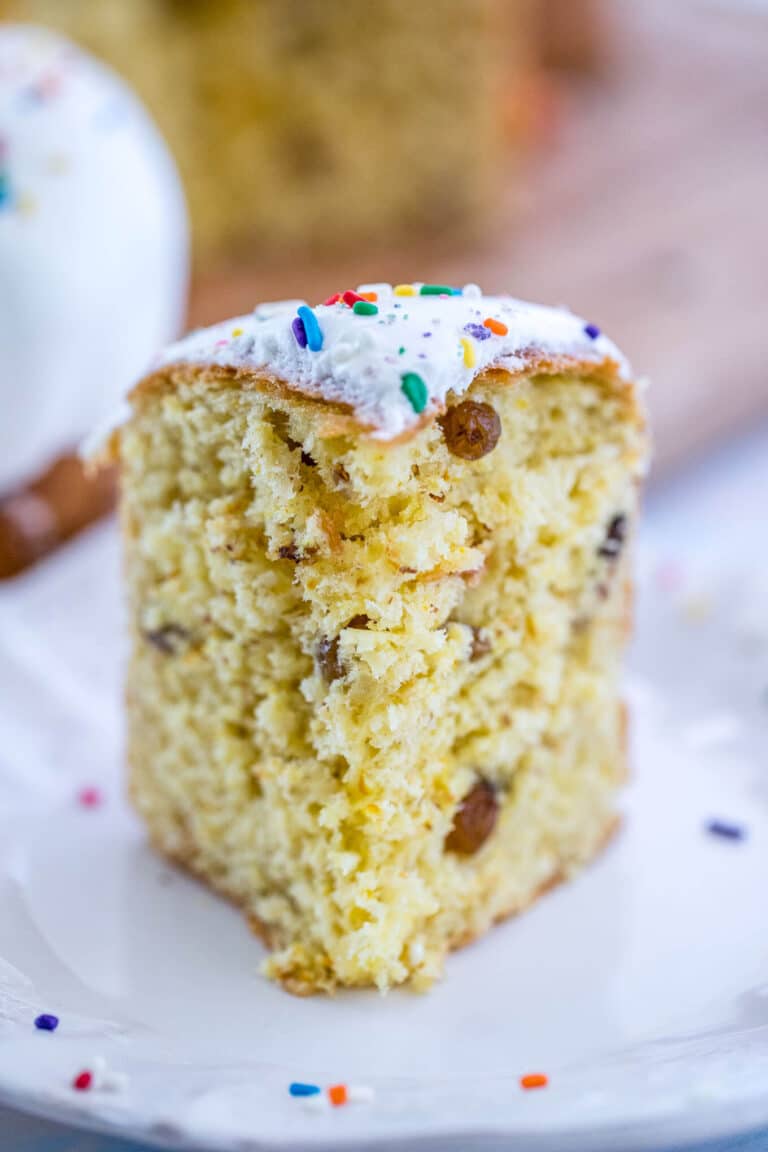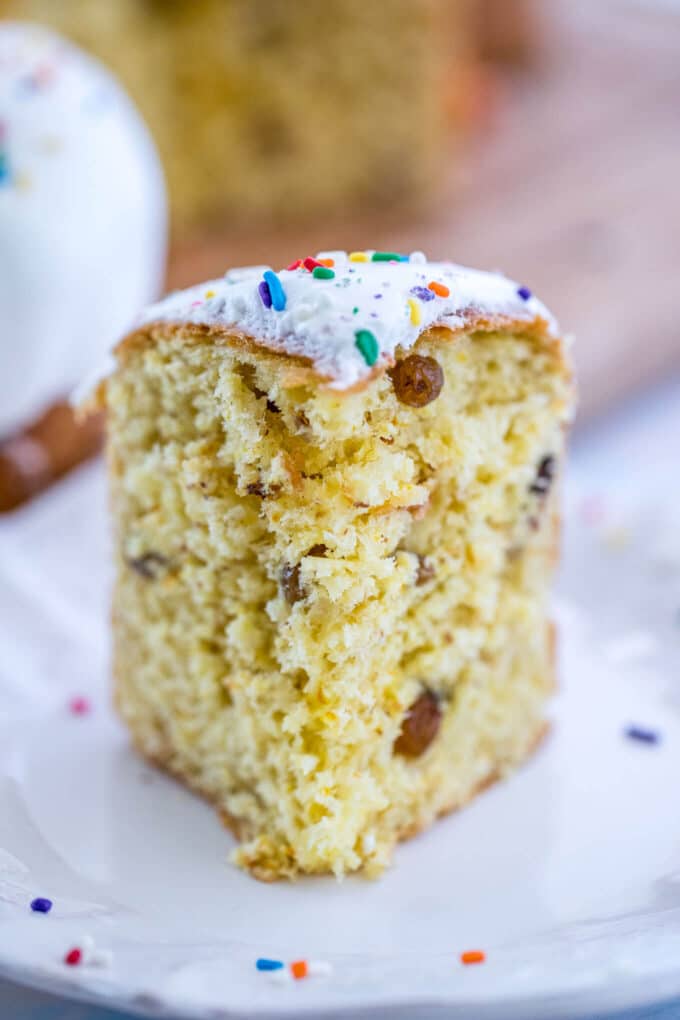 How to decorate the top of easter paska bread?
Braid, cross swirl, rosettes, there are so many different ways that you can decorate the paska. Also by combining 2 cups of powdered sugar and 3 tablespoons of lemon juice together to make a glaze for the top of the paska.
Also, add any sprinkles of your choice to make it fun and Easter themed! If you are a chocolate fan, you could melt some white or black chocolate and glaze the top as well. There are so many ways to top it, just go with what you like, it will taste amazingly delicious.
HOW LONG WILL Paska BREAD LAST?
If kept at room temperature, it will last for up to 3 days. To extend it for a longer time, we recommend to wrap it up and store in a dry place or refrigerate for up to 5-7 days.
Watch recipe video:
Save Recipe
Easter Paska Bread
Easter Paska Bread is a traditional Eastern European recipe that is the perfect sweet addition to your Easter meal. It is easy to make and the perfect dessert.
Author: Catalina Castravet
Serves: 4 medium paskas
Prep time:

6

hours
Cook time:

40

minutes
Total time:

6

hrs

40

mins
Ingredients
For the Starter:
For the Dough:
Glaze:
Instructions
For the Starter:
For the Dough:
Bake:
Glaze:
Nutrition information
Calories: 1141 Carbohydrates: 128 Protein: 18 Fat: 65 Saturated Fat: 33 Cholesterol: 466 Sodium: 654 Potassium: 680 Fiber: 6 Sugar: 73 Vitamin A: 2050 Vitamin C: 3.4 Calcium: 224 Iron: 4.6
Save Recipe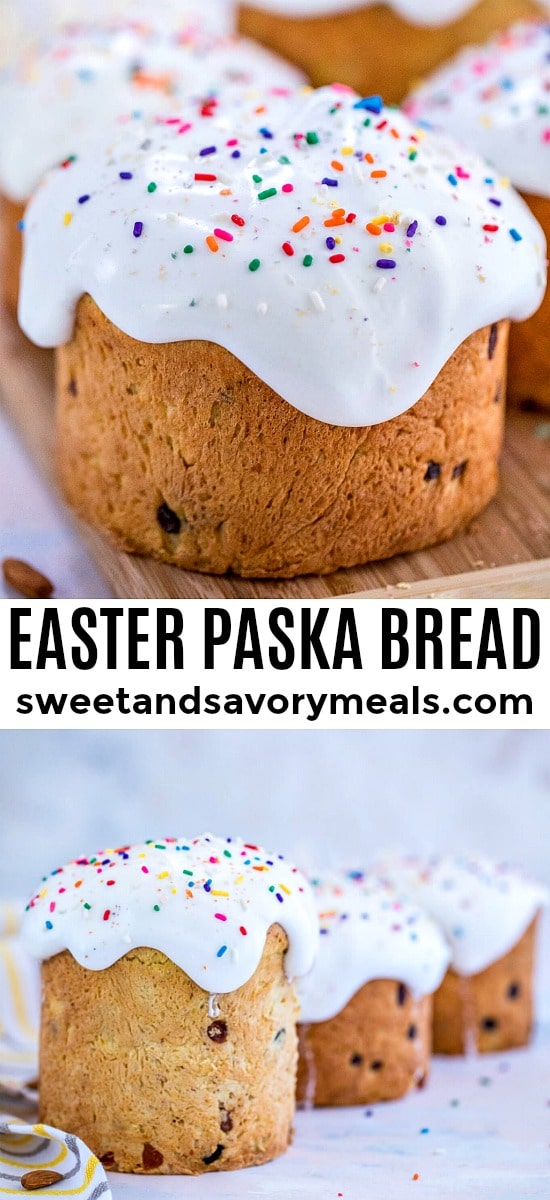 More recipes you might love
Categories: