Crispy Boneless Chicken Wings
Crispy Boneless Chicken Wings are deliciously crispy and golden brown on the outside, with a juicy, tender inside. Serve them with your favorite dipping sauce.
We love easy and tasty appetizers that can feed a crowd, like our popular Bacon Wrapped Shrimp and Honey Lemon Chicken Wraps.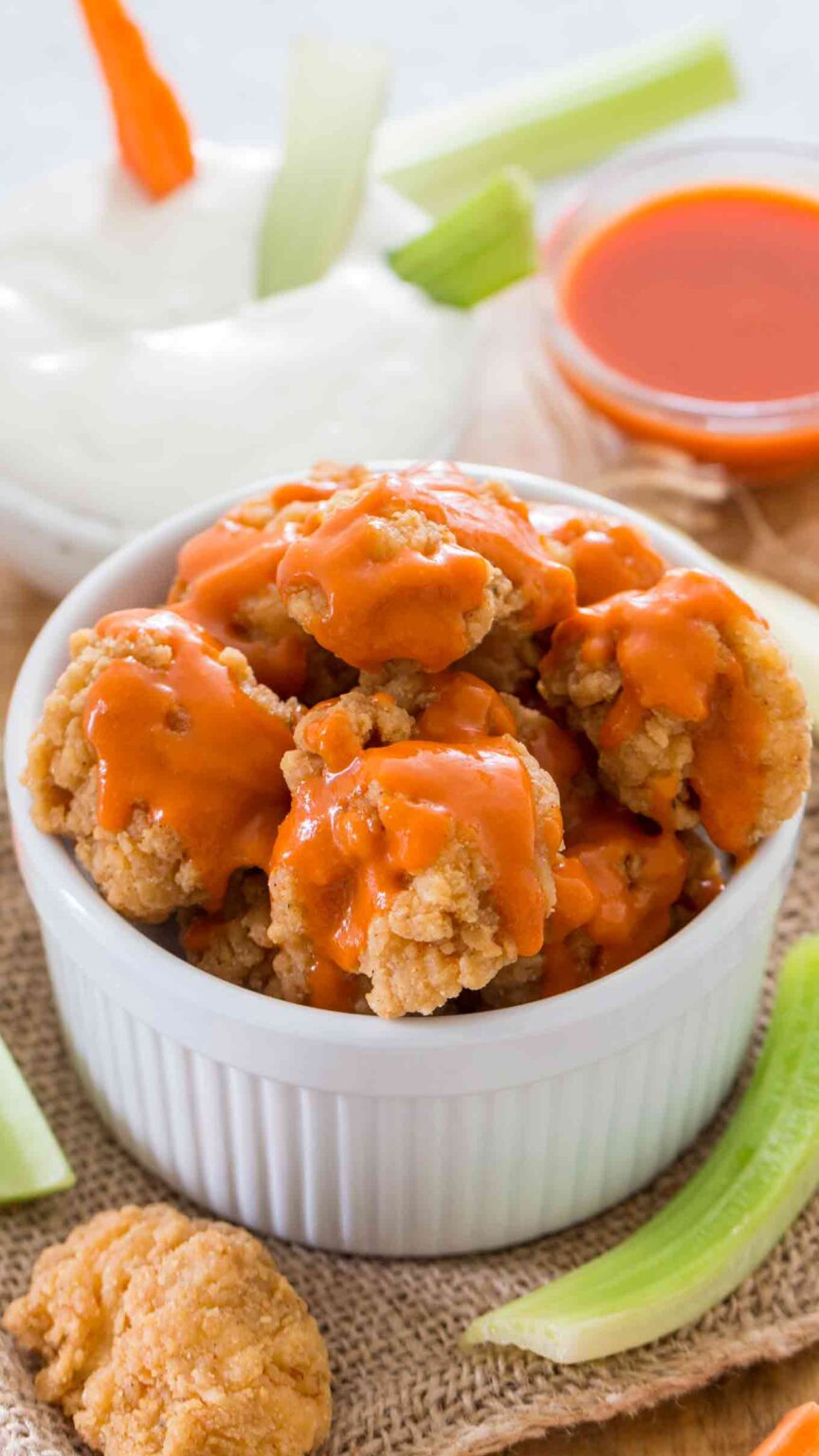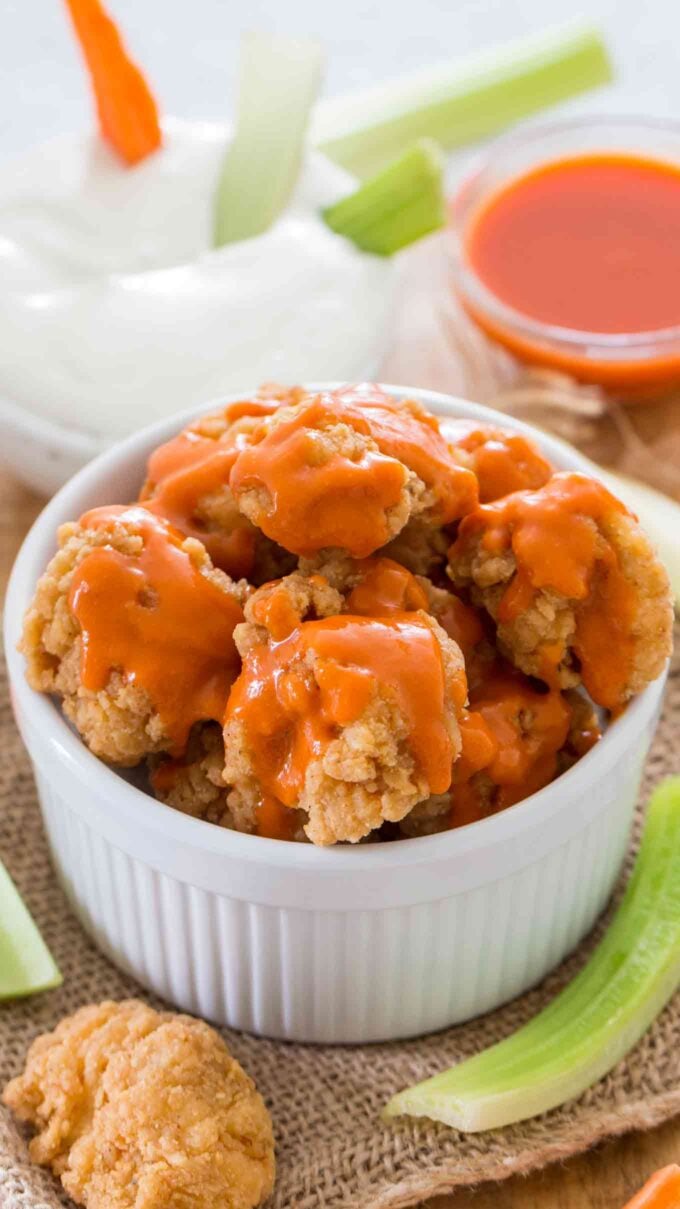 Crispy Boneless Chicken Wings
Crispy Boneless Chicken Wings are one of the most delicious ways to eat chicken. First of all, I absolutely adore chicken wings, I mean, the flavors are almost endless and the same applies to the dipping sauce. I love this dish because you can make it easily at home and serve with an endless array of dipping sauces. Also, I like to serve mine with blue cheese dressing, ranch and some extra hot sauce on the side.
They have a perfectly crispy, golden cover with the juiciest and most tender inside. You will avoid all the mess that comes with bone-in chicken wings. However, you will not give up on amazing taste and flavor. You will still lick your fingers clean because they are so delicious!
When it comes to making extra crispy wings, you will have to work with a hot pot of oil. One thing I don't like is greasy wings and that oil splattering and making a messy kitchen. Hence, I love having the wings laid on a paper towel to absorb all the greasy oil.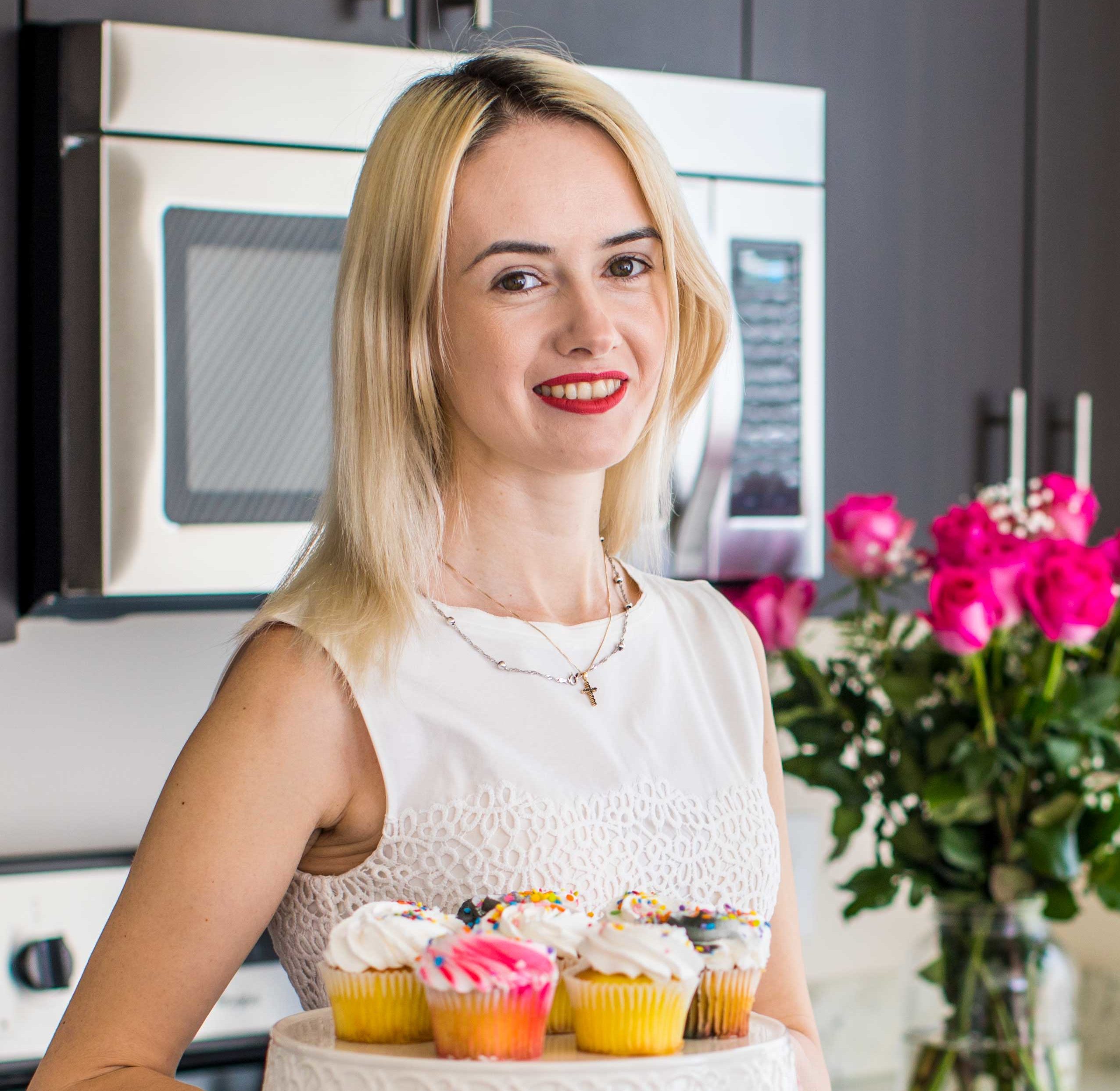 Follow us on Pinterest for more delicious recipes!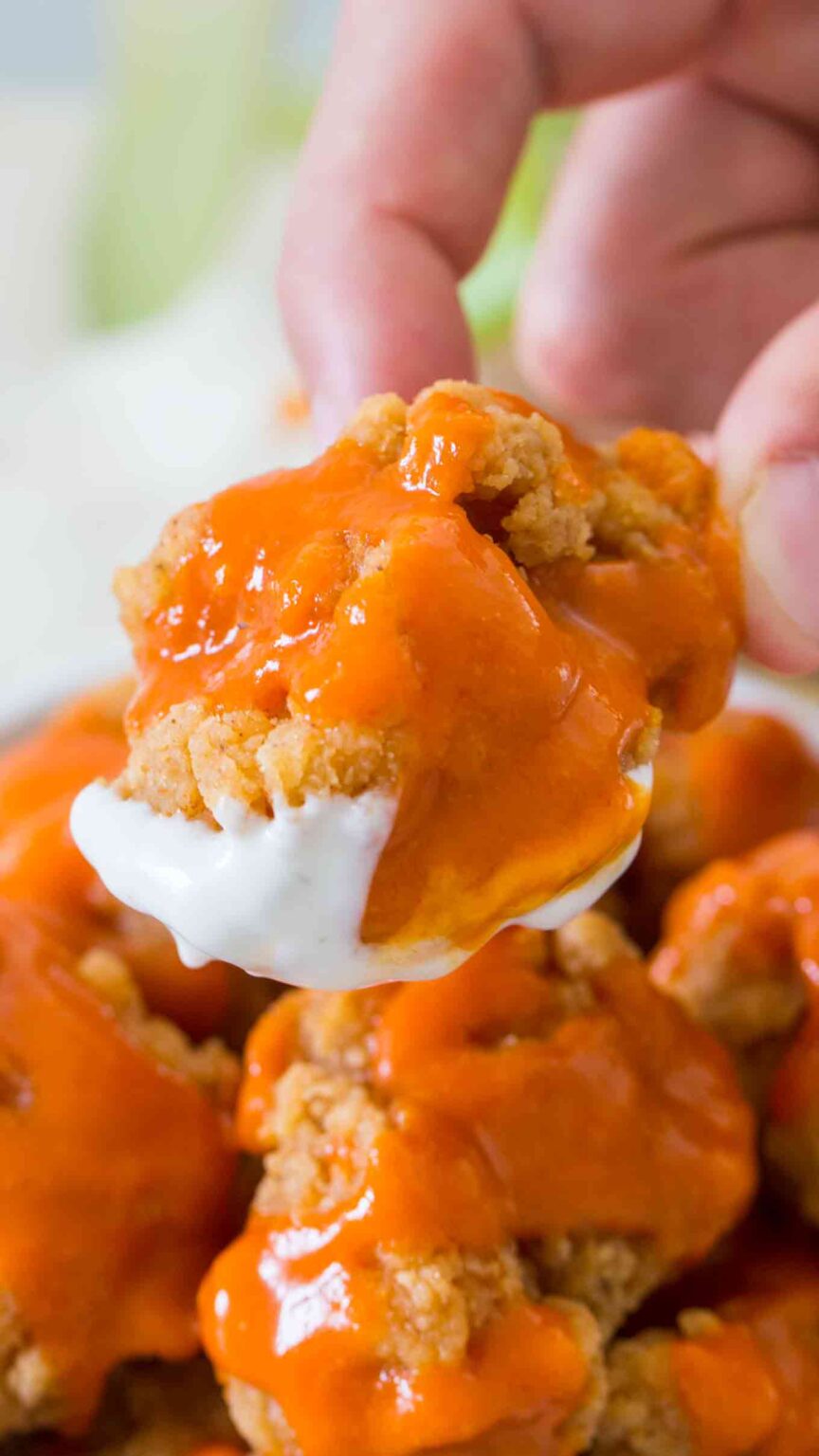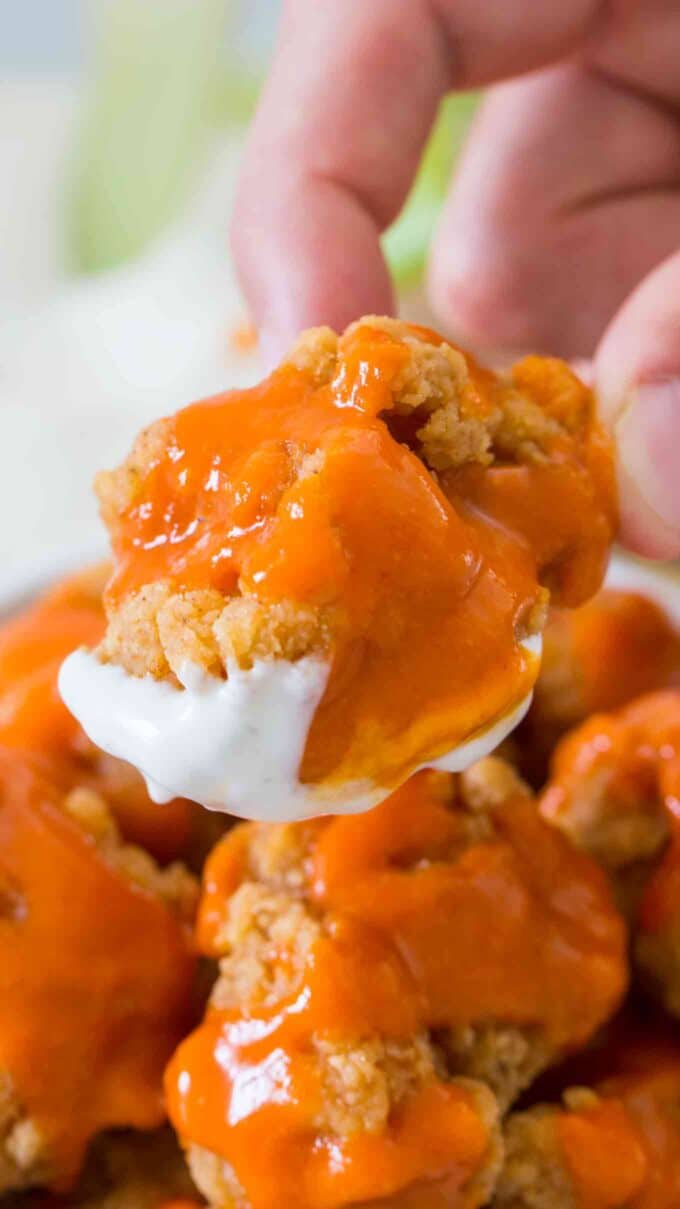 Why You'll Love These Boneless Chicken Wings:
Firstly, they are very easy and quick to make, and ready in under 30 minutes.
Can be made for a crowd, as a delicious appetizer or to share for dinner.
In addition, they are a cheaper and healthier alternative to take out wings.
Also, a great snack for kids.
It can be made days in advance and refrigerated.
Can you make Crispy Boneless Chicken Wings ahead of time?
Yes, this dish can be easily made ahead and then stored in the fridge. It is best to do everything but frying the chicken pieces. Simply prepare the dish but do not fry it. Once ready to eat, fry them quickly before serving along with coating them in hot pepper sauce.
Can you bake the wings instead of frying?
Baking them is a great alternative, and also a healthier one. Just remember, if you want to bake them, they will not be as crispy as frying. However, they will be equally tasty and delicious. To bake, place a foil-lined baking sheet over the pan, and bake them at 400 degrees F for about 25-30 minutes, or until meat is no longer pink in the center.
What goes with Crispy Boneless Chicken Wings?
They are delicious just as is. However, you can mix them with some of the following:
Are boneless chicken wings really wings?
Well, the truth is that, no, they are not "real" wings. They are larger chunks of breast meat, less messy, but just as delicious as real wings.
Save Recipe
Crispy Boneless Chicken Wings Recipe
Crispy Boneless Chicken Wings are delicious crispy and golden brown on the outside, with a juicy, tender inside.
Author: Catalina Castravet
Serves: 15 wings
Prep time:

10

minutes
Cook time:

20

minutes
Total time:

50

mins
Nutrition information
0 Calories: 629 Carbohydrates: 7 Protein: 100 Fat: 19 Saturated Fat: 5 Cholesterol: 288 Sodium: 651 Potassium: 1684 Fiber: 0 Sugar: 0 Vitamin A: 145 Vitamin C: 3 Calcium: 45 Iron: 2.8
Save Recipe
More recipes you might love
Categories: