Cranberry Mocktail is the perfect fall drink, sweet and refreshing, can also be made ahead of time for your Thanksgiving feast.
This is a great drink to enjoy with friends and family during the Thanksgiving holiday. My favorite recipes to make during this time of the year are Pork Loin and Meatloaf.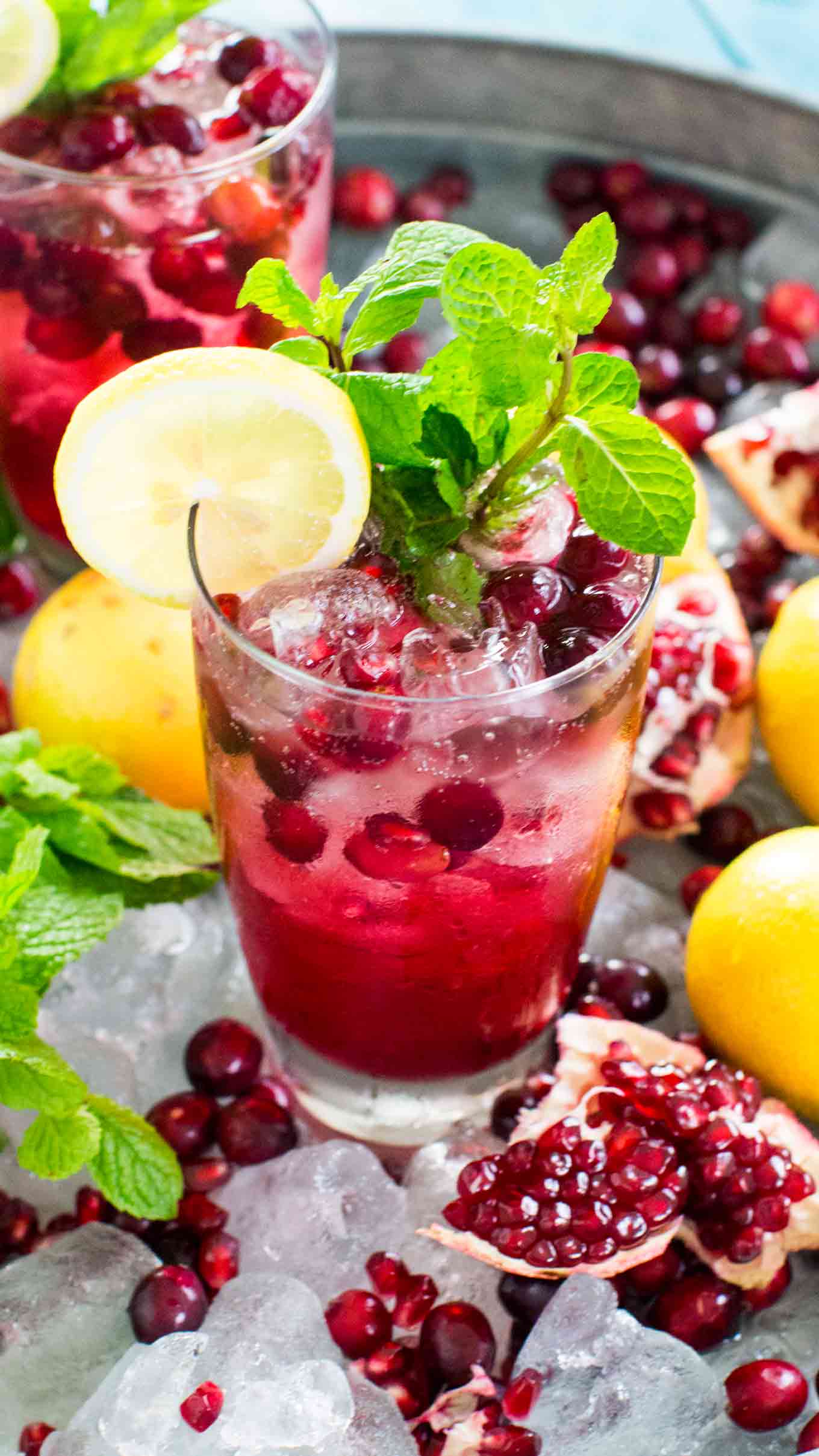 Cranberry Mocktail
The Cranberry Mocktail with its gorgeous fall colors and flavors is the perfect drink this time of the year. A delicious blend of cranberry simple syrup, cranberry juice, pomegranate juice, fresh pomegranates, lemon, and mint will make your taste buds very happy!
Add a splash of vodka or rum if you prefer to turn this crazy good mocktail into a delicious cocktail. The best part of this Cranberry Mocktail is that it's very easy to make. Also, you can prepare the cranberry simple syrup days in advance and just store it in your fridge. Mix everything in a large pitcher when ready to serve and you are done!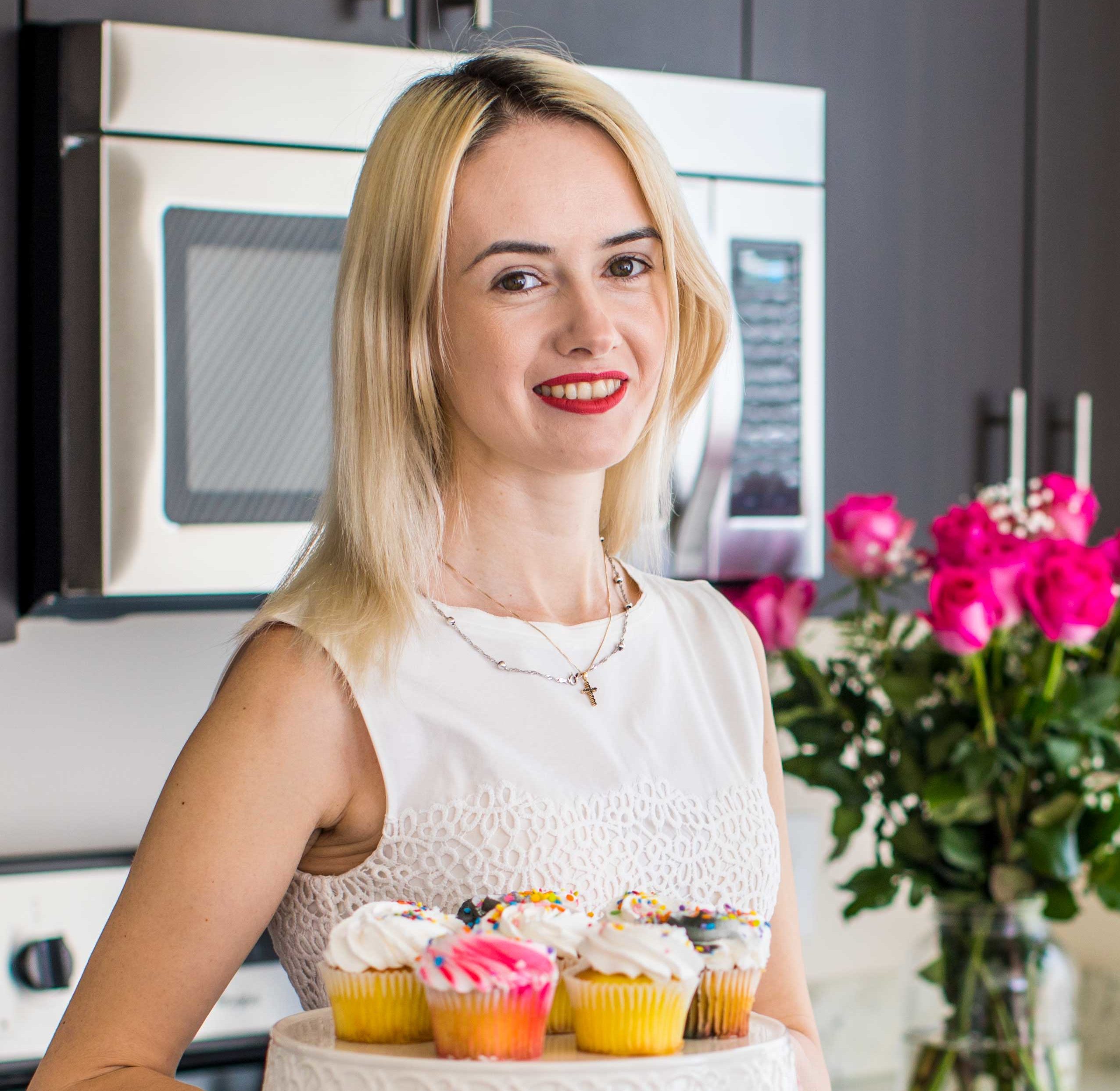 Follow us on Pinterest for more delicious recipes!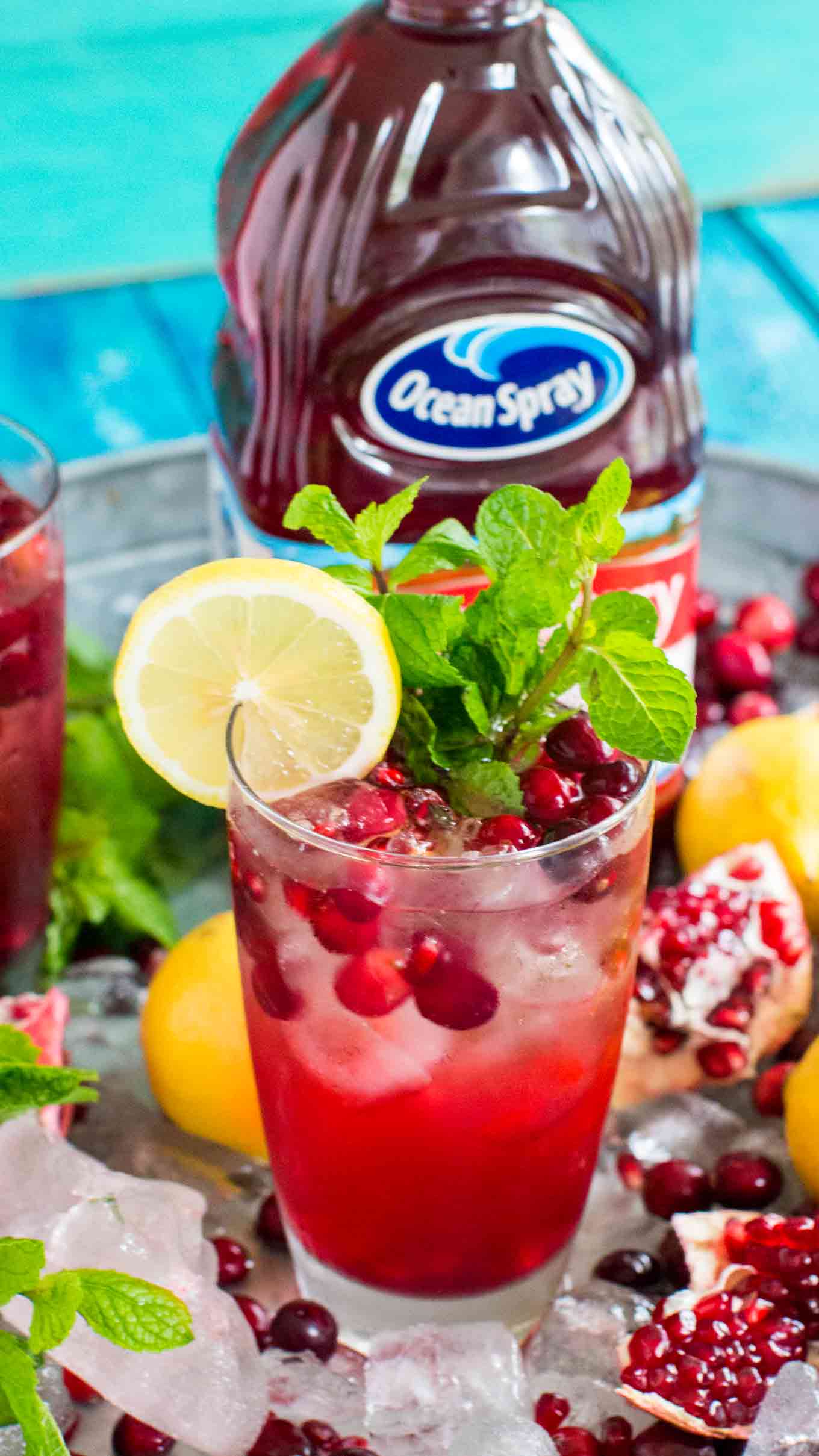 How Do You Make Cranberry Simple Syrup?
You add sugar, fresh cranberries, Ocean Spray Cranberry Juice Cocktail and water to a medium saucepan and bring it to a boil over low heat. Stir until the sugar dissolves, then remove from the heat and set aside to cool.
If you like mint, I recommend adding 8-10 leaves to the mixture and boil. Discard the mint and the cranberries AFTER the mixture has cooled.
How Do You Make Cranberry Mocktail Without Sugar?
Use Cranberry Juice, add it to a pitcher with 3 fresh squeezed lemons, add sugar-free pomegranate juice, and add stevia or honey. Stir, taste and make it as sweet as you want. Add a few lemon slices to the pitcher, serve over ice.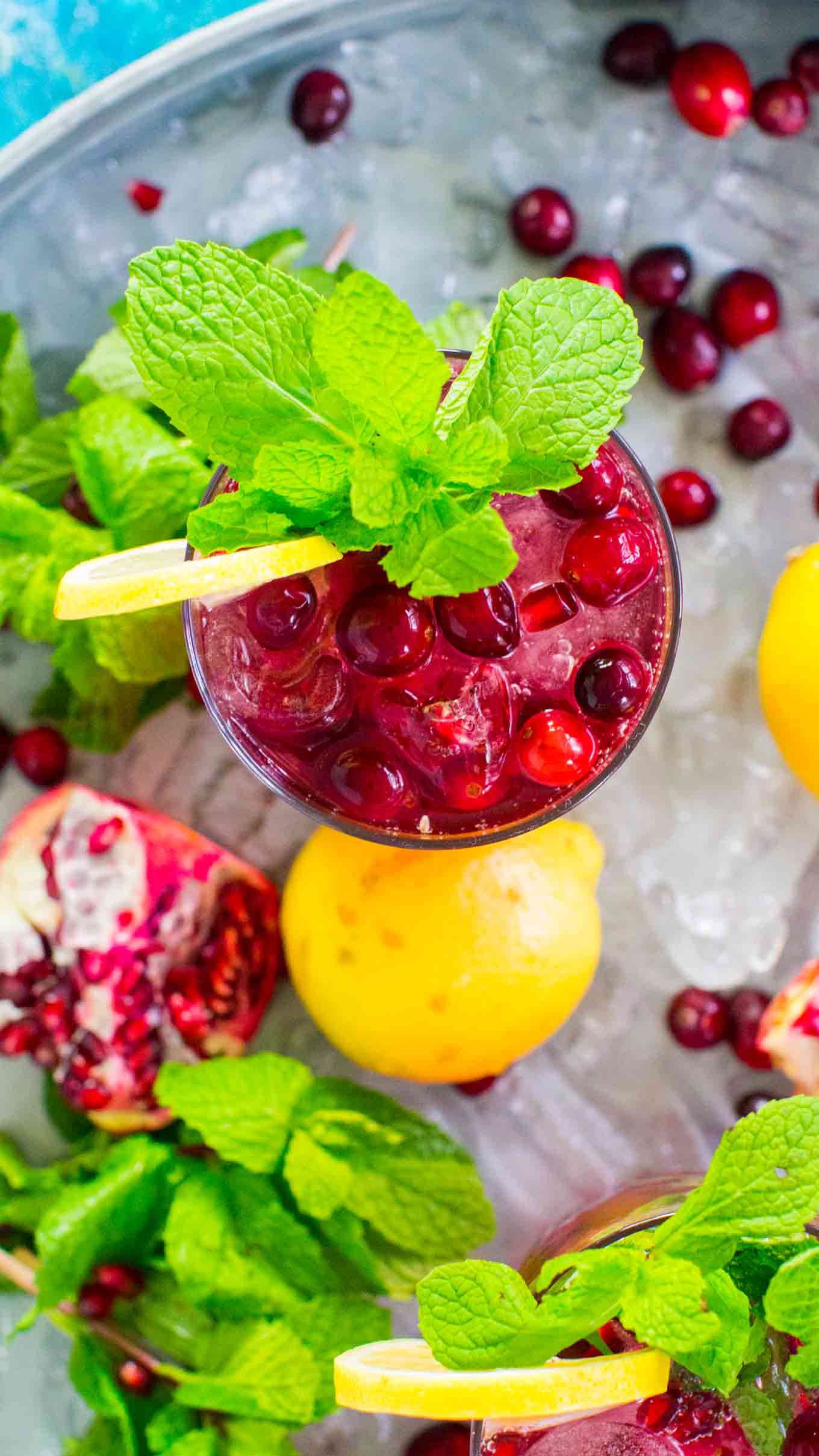 Ocean Spray is on a mission this year to show you that hosting Thanksgiving can be easy and fun, even for first-time hosts! In my previous blog post, I gave you a list of Thanksgiving Hosting Tips that will make you more organized on the big day.
Now I am sharing with you this mouth-watering Cranberry Mocktail that you can easily turn into a cocktail. It can be served during the appetizer time and even at the table. Everyone will reach out for one and even ask for more, so make a few pitchers! This stuff is good!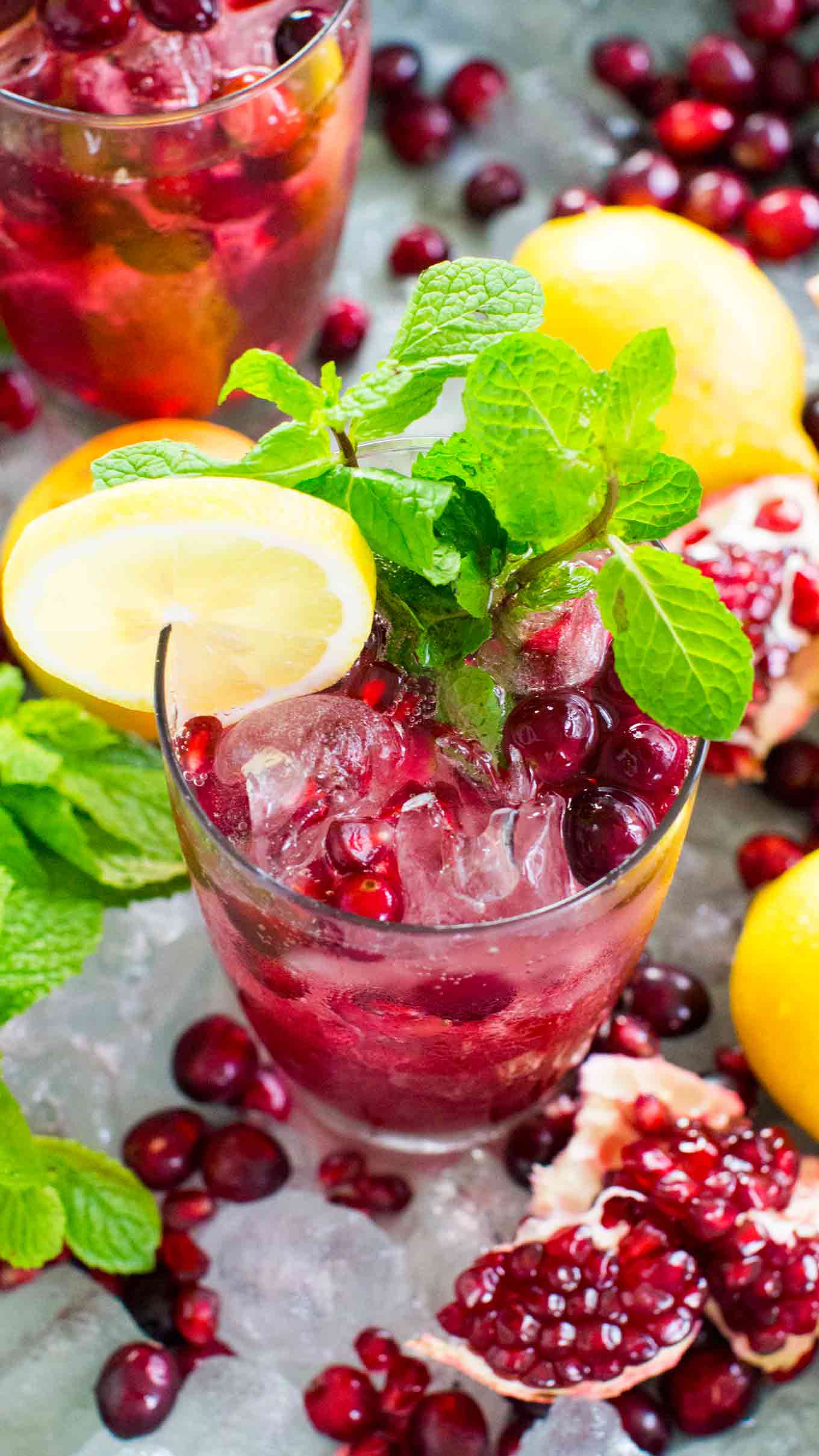 Save Recipe
Author: Catalina Castravet
Serves: 8 people
Prep time:

10

minutes
Cook time:

10

minutes
Total time:

20

mins
Ingredients
3 lemons (juiced)
1/2 cup white granulated sugar
1 cup Ocean Spray® Fresh Cranberries
2 cups Ocean Spray® Cranberry Juice Cocktail
1/2 cup pomegranate juice
1/2 cup water
10 mint leaves optional
5 cups club soda
Ice
Garnish:
1/2 cup Ocean Spray® Fresh Cranberries
1/2 cup pomegranate seeds
Mint leaves
Lemons (sliced)
Instructions
Cranberry Simple Syrup:
Add water, juices and sugar to a medium saucepan over medium heat, stirring until the sugar has dissolved. Stir in cranberries and mint leaves and bring to a boil. Reduce heat and simmer until cranberries are soft, about 4-5 minutes. Turn off heat and let it cool.
Discard mint leaves and cranberries after the mixture has cooled.
Strain the mixture through a cheesecloth.
Cranberry Mocktail:
Add Cranberry Simple Syrup to a large pitcher, add about 5 cups of club soda and whisk together to combine. Add 1/2 cup of cranberries, 1/2 cup of pomegranate seeds and sliced lemons.
Note:
For a boozy version, mix in about 200ml of vodka.
Chill.
When ready to serve, give the mocktail a stir. Serve over ice and cranberries, garnished with fresh mint.
Enjoy!
Calories: 120 Carbohydrates: 31 Protein: 0 Fat: 0 Saturated Fat: 0 Cholesterol: 0 Sodium: 67 Potassium: 151 Fiber: 2 Sugar: 25 Vitamin A: 70 Vitamin C: 52.1 Calcium: 32 Iron: 0.5 g
Save Recipe
More recipes you might love