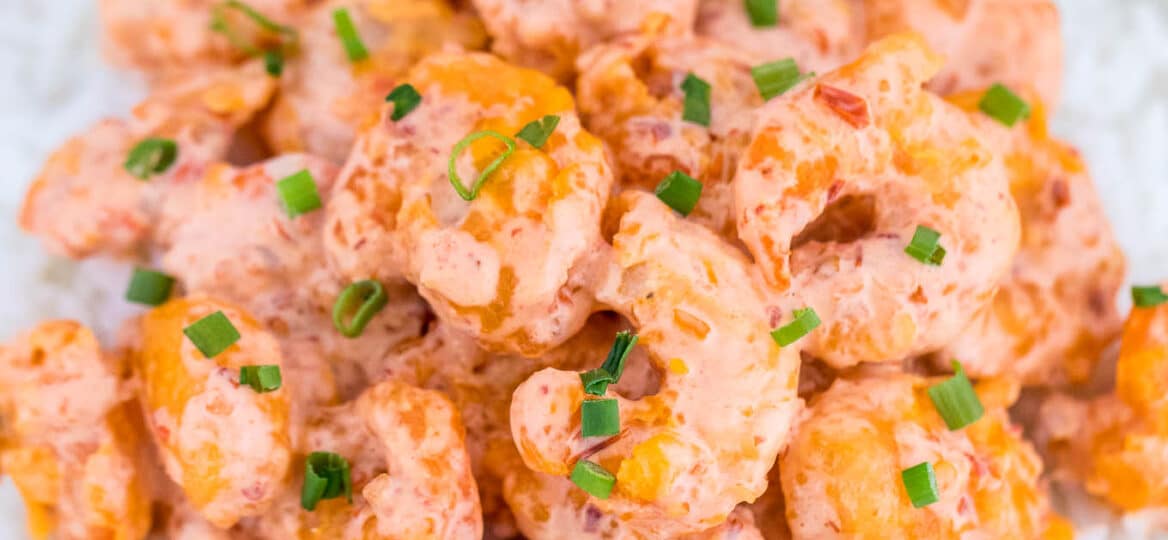 Bang Bang Shrimp Recipe [video]
Bang Bang Shrimp is an explosion of seafood goodness and the sweet, spicy, and a-little-tangy flavors of the famous, creamy, mayonnaise-based Bang Bang sauce!
You can enjoy this dish with the rest of our seafood and fish recipes like Baja Fish Tacos, Garlic Brown Sugar Glazed Salmon, and Baked Tilapia.
Homemade Bang Bang Shrimp Copycat
Bang Bang Shrimp is one hot dish that chili-lovers will truly appreciate! The sauce brings in the 'bang' in this dish. It has Sriracha that makes this dish super spicy with the savory taste of garlic.
With the use of Sriracha, you definitely will feel the heat, reminiscent of summer. This is a family favorite that is best enjoyed while freshly cooked.
How else can we enjoy a trip to the beach but by bringing along a feast of seafood! This is a seafood dish with the right balance of crispiness and creaminess. And in this post, you will be enjoying an easy recipe that is simple but packs in an intensely sweet and spicy flavor!
What is Bang Bang Shrimp?
It is a famous dish from the BoneFish grill restaurant. In this recipe, we will simulate creating the dish so you could enjoy this in the comfort of your own home for a fraction of the cost.
The seafood is breaded and fried to perfection, and then, coated with a special sauce mixture of mayonnaise, special sweet chili sauce, and Sriracha. The garlic also adds more flavor and enhances the Sriracha.
The sauce is sweet and spicy which makes this dish a great appetizer. Add some lime and you create the balance needed for this recipe.
How to make Bang Bang sauce?
The first step is to prepare the sauce.
Ingredients, as mentioned, are mayonnaise, special sweet chili sauce, and Sriracha. Add in some minced garlic and lime juice, too. Just combine all the ingredients in a bowl, and then, refrigerate until later, after the seafood has been cooked.
How to make Bang Bang Shrimp?
Now that you have prepared the sauce, it is now time to prepare the rest of the recipe.
Place the shrimp and buttermilk in one bowl and combine. In another bowl, add some cornstarch.
Dredge each shrimp in the cornstarch to coat, shake off the excess, and set aside.
Heat up the oil of about one and a half inches in the frying pan.
Once hot enough, fry the shrimp, which takes about a minute per side. Be careful not to overcook.
After frying, drain the excess oil by placing them in a paper towel-lined bowl.
Once everything is done, add the cooked shrimp to a bowl and mix in the sauce. Reserve some of the sauce as a dip.
Toss everything to coat well and garnish with chopped green onions or chives.
How to store Bang Bang Shrimp
Store the sauce separately in a clean, airtight jar in the refrigerator for 10 days. Hence, you can make this sauce in advance, and just fry some of the seafood on the day that you will be needing to serve this appetizer.
If the seafood has already been coated in the sauce, store it in an air-tight container in the refrigerator for up to 3 days.
What to serve with this recipe?
As an appetizer, it usually served on top of shredded lettuce. You can make lettuce wraps out of it, or even tacos! You can also side this with some mashed potatoes or eat it with rice or pasta.
How many calories does Bang Bang Shrimp pack?
The BoneFish Grill version contains 790 calories. You can lower this value by substituting ingredients with fewer calories like using light mayonnaise or even yogurt.
More Asian recipes:
Recipe Tips:
When cleaning the shrimp, peel off the shell and use a paring knife to cut a shallow slit at the back. Remove the intestines with the tip of the knife and rinse. Or, more conveniently, use a shrimp deveiner.
When frying, do not overcrowd the pan so as not to lower the temperature. To know that the temperature is ready for frying, put some cornstarch and it must sizzle.
You are free to adjust the amount of Sriracha that you will use. It just gives that Thai vibe that you are looking for in this dish. But in case you run out of this chili garlic sauce, feel free to substitute Tabasco sauce.
You can use the sauce from this recipe as a dip for chicken wings, fries, or even fish. It is that versatile.