Skinny Blueberry Banana Bread – Refined Sugar Free, Oil Free
Skinny Blueberry Banana Bread is a delicious no refined sugar added, oil free, snack.
I love making delicious blueberry deserts that can feed a crowd including Blueberry Banana Bread, Blueberry Lemon Muffins and Blueberry Cheesecake.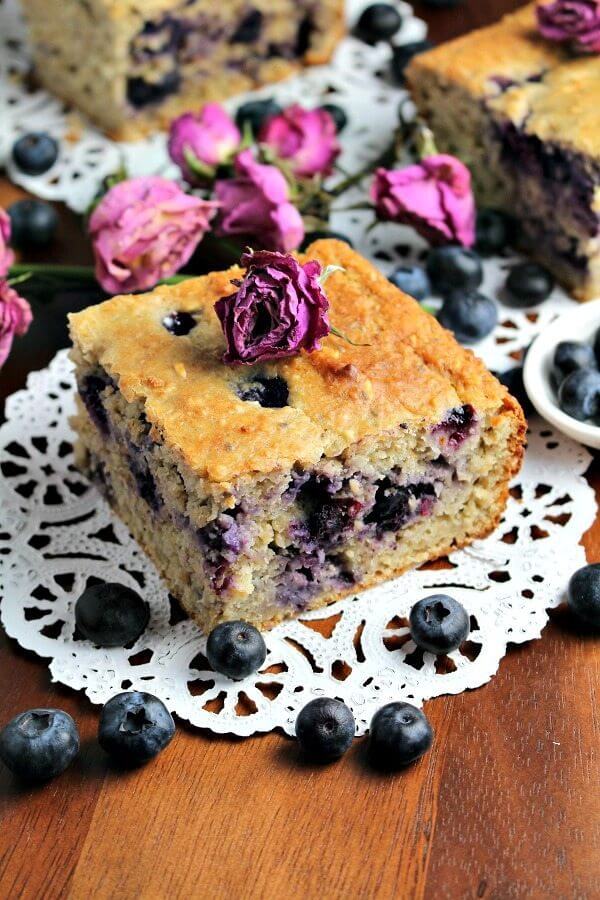 Skinny Blueberry Banana Bread
Skinny Blueberry Banana Bread is a breakfast perfect, fast and quick snacks. This bread is made with oats, cashews, Greek yogurt, eggs, no sugar has been added, which makes it a perfect high protein, filling snack.
Instead of butter I used apple sauce, which adds the perfect ratio of moisture. Grinding the cashew and oats helps create some nice crumbles. Ripe bananas bring in sweetness, and I added some honey to make the bread taste more like dessert. We all loved the addition of blueberries, and the tartness paired nicely with other flavors. They also added a nice purple color and were a great hit with the little one.
Looking for Banana Desserts? You should try these: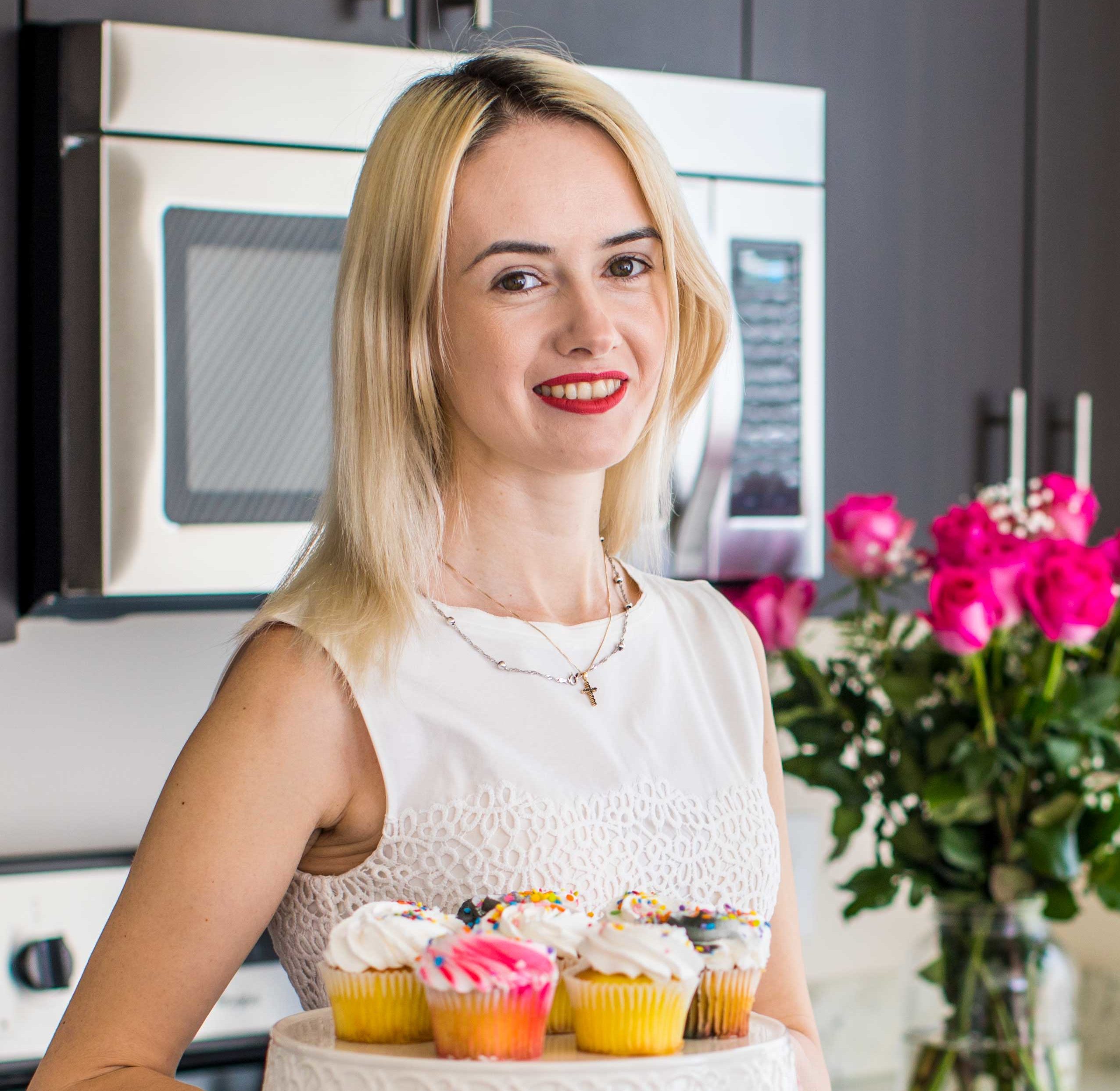 Follow us on Pinterest for more delicious recipes!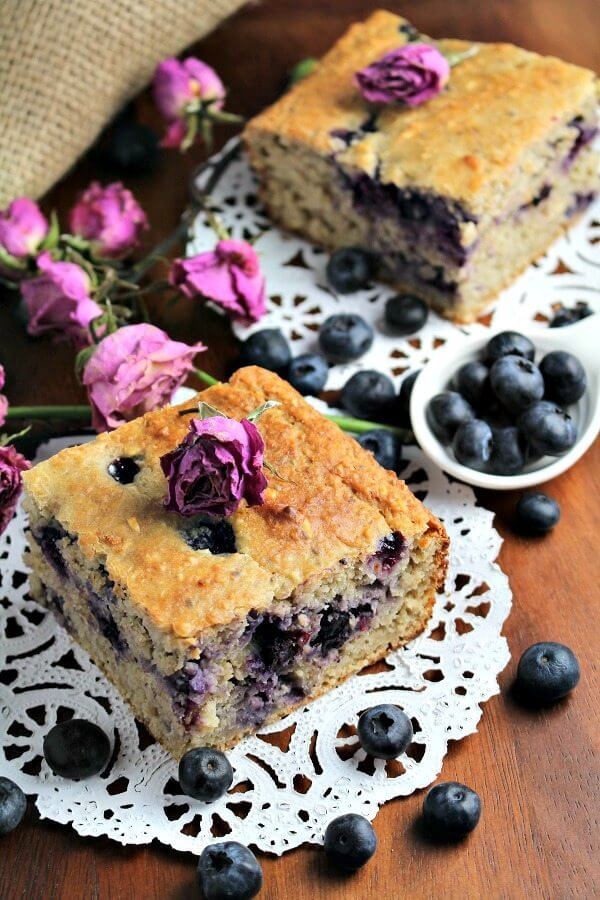 Skinny Blueberry Banana Bread Recipe Tips:
You should use fresh blueberries in this recipe, frozen will add extra moisture and the texture will be very different.
You also can use any other fresh berries, like raspberries or blackberries.
If you want to use strawberries in this recipe, you will have to slice them and toss them in 1 tablespoon of flour before adding them to the batter.
Bananas must be brown, very ripe, and easy to mush. Obviously, don't wait for the bananas to turn completely brown, that is over doing it.
How should I store Blueberry Banana Bread?
The bread can be stored wrapped in plastic wrap at room temperature for 4 days.
Can I freeze Blueberry Banana Bread?
Absolutely. This bread also freezes well. Cool the bread completely and fully wrap it in plastic wrap, very tightly. After that wrap it in aluminum foil. Freeze for up to 1 month. Defrost before slicing.
Save Recipe
Skinny Blueberry Banana Bread
Author: Catalina Castravet
Serves: 9 bars
Prep time:

15

minutes
Cook time:

40

minutes
Total time:

55

mins
Nutrition information
Calories: 263 Carbohydrates: 43 Protein: 7 Fat: 7 Saturated Fat: 1 Cholesterol: 37 Sodium: 25 Potassium: 447 Fiber: 2 Sugar: 22 Vitamin A: 70 Vitamin C: 3.3 Calcium: 105 Iron: 2.3
Save Recipe
More recipes you might love
Categories: