Cheesecake Swirl Orange Pound Cake
Dreamy Orange Pound Cake with Orange Glaze is rich and flavorful, with a beautiful orange scent and a creamy orange flavored cheesecake swirl.
This post contains affiliate links at NO extra cost to you, I just like sharing the things I love and work for me.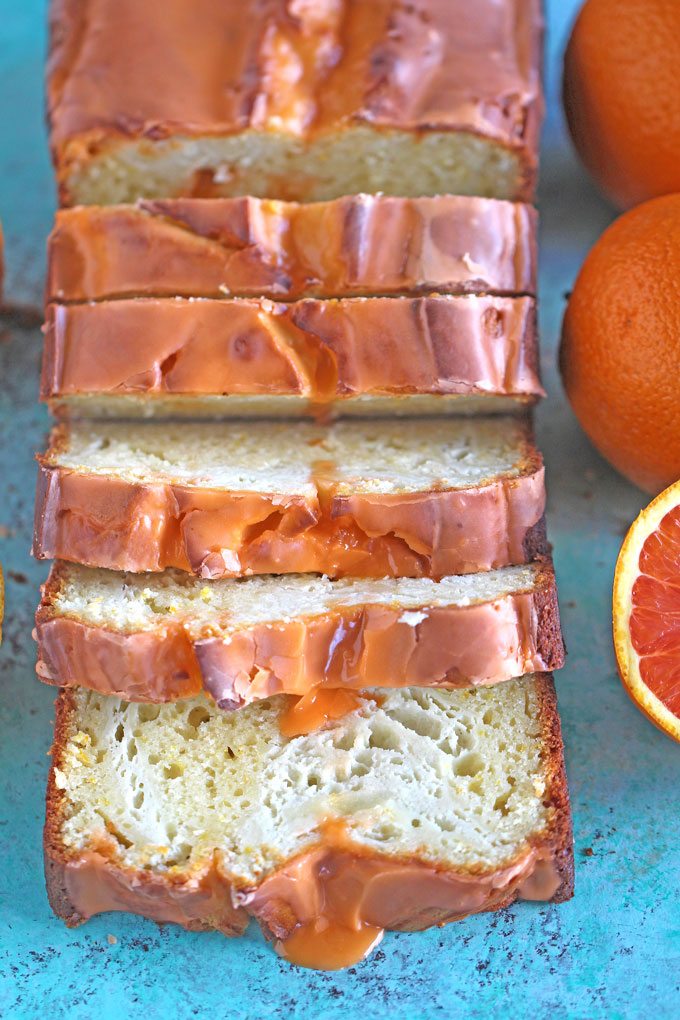 If you like Orange Creamsicles you will fall in love with this Orange Pound Cake! This dreamy Orange Pound Cake is loaded with orange flavor from the orange extract, tons of fresh orange zest and orange juice! With a delicious orange cheesecake swirl, this cake tastes like tropical heaven! Now, this is a delicious way to get your share of Vitamin C.

Tips and Tricks to make the perfect Dreamy Cheesecake Swirl Orange Pound Cake:
The recipe asks for a LOT of orange extract, a few tablespoons to  be precise, you need all that extract for the orange flavor to truly shine
Don't skip the orange zest, it adds a fresh and more natural orange flavor, also a bit of texture and visually the tiny orange specs thru the white cake are gorgeous
Let the cake completely cool before slicing, the cheesecake swirl needs to settle first
The cake can be made without the cheesecake swirl, it will result in a traditional Orange Pound Cake
The glaze is optional, but it is a nice addition to the overall not too sweet cake, and it adds another level of orange flavor
Make sure you don't over-mix the flour, as it will result in a stiff cake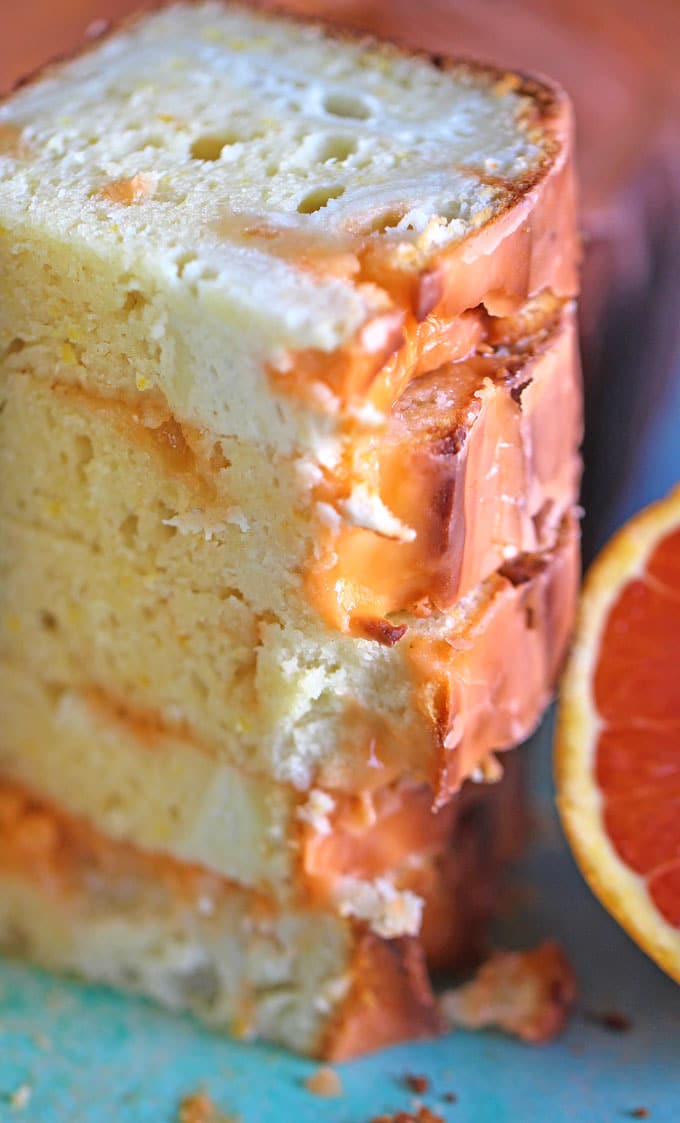 The Cheesecake Swirl Orange Pound Cake is moist and rich and not too sweet, it is the perfect coffee companion, it tastes refreshing and bright, just like it looks! The cheesecake swirl adds the right amount of creaminess to remind you of the classic orange creamsicle dessert!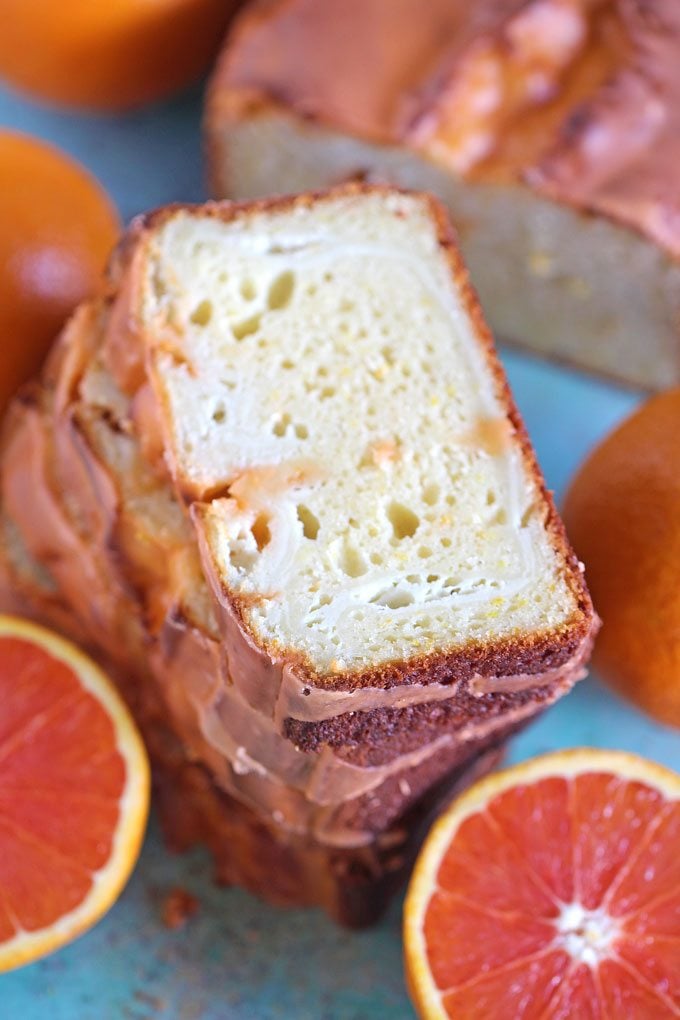 Tools/Ingredients I used to make this Cheesecake Swirl Orange Pound Cake Recipe:
Gel Food Coloring – this set comes in a variety of colors and it won't add extra water to the batter or glaze, also it will result in a gorgeous, deep color
Loaf Pan – love this pan, it cleans so well and it's very durable
Orange Extract – this will add an amazing orange flavor to any dessert!
Cheesecake Swirl Orange Pound Cake
Dreamy Orange Pound Cake with Orange Glaze is rich and flavorful, with a beautiful orange scent and a creamy orange flavored cheesecake swirl.
Author:
Katalina Kastravet
Ingredients
Orange Pound Cake:
3 large eggs, room temperature
1 cup granulated sugar
1 cup whole milk Greek yogurt, room temperature
½ cup canola or vegetable oil
3 tablespoons orange zest
2 tablespoons orange extract
1½ cups unbleached all-purpose flour
2 teaspoons baking powder
½ teaspoon salt
Cheesecake Swirl:
8 ounces cream cheese, room temperature
1 egg
¼ cup granulated sugar
1 teaspoon orange extract
Orange Glaze:
1 cup confectioner's sugar
2-3 tablespoons orange juice
Optional: 2-3 drops orange gel food coloring
Instructions
Preheat oven to 350F.
Spray a 9x5-inch loaf pan with baking spray and set aside.
In the bowl of an electric mixer combine: eggs, sugar and yogurt, and whisk well until smooth and fully combined.
With the mixer on low speed, add in the oil, orange extract and orange zest, whisk on low-medium speed until combined. Stop once to scrape the sides of the bowl with a spatula.
Add the flour, baking powder and salt to a medium bowl, stir to combine. Fold in the dry ingredients into the batter using a spatula, mix well until almost smooth, a few lumps will still be visible.
Set aside.
Cheesecake swirl:
Add the cream cheese to the bowl of an electric mixer and whisk on high speed for 1-2 minutes until light and creamy, add the sugar and whisk on medium until combined.
Whisk in the egg and orange extract, scrape the sides of the bowl and whisk on medium speed until smooth, with no lumps.
Baking:
Add half of the orange cake batter to the prepared pan, top with ⅔ of the cheesecake mixture and swirl using a spatula. Top with the remaining orange cake batter and the remaining cheesecake mixture, using a spatula, again swirl the cheesecake into the orange cake batter.
Bake for about 50 to 60 minutes, or until a toothpick inserted into the center of the cake comes out clean or with a few moist crumbs but no raw batter.
In the last 10 minutes of baking, cover pan with foil loosely to prevent excessive browning on the top and sides.
Remove cake from oven and allow to cool in the pan on top of a wire rack for a minimum of 30 minutes, before inverting onto rack to cool completely before glazing.
Orange Glaze:
Add the confectioner's sugar to a small bowl, add orange juice one tablespoon at a time, whisk until smooth and combined after each addition. If the mixture is too runny for your liking, add more confectioner's sugar, 1 tablespoon at a time. If the mixture is too stiff, add more orange juice, 1 teaspoon at a time.
Once the mixture is fully combined with no lumps, add a few drops of orange gel food coloring and mix until fully and evenly combined.
Evenly drizzle glaze over cake before slicing, let the glaze settle for at least 15 minutes before serving.
Store the cake in an airtight container at room temperature for up to 5 days or in the freezer for up to 6 months.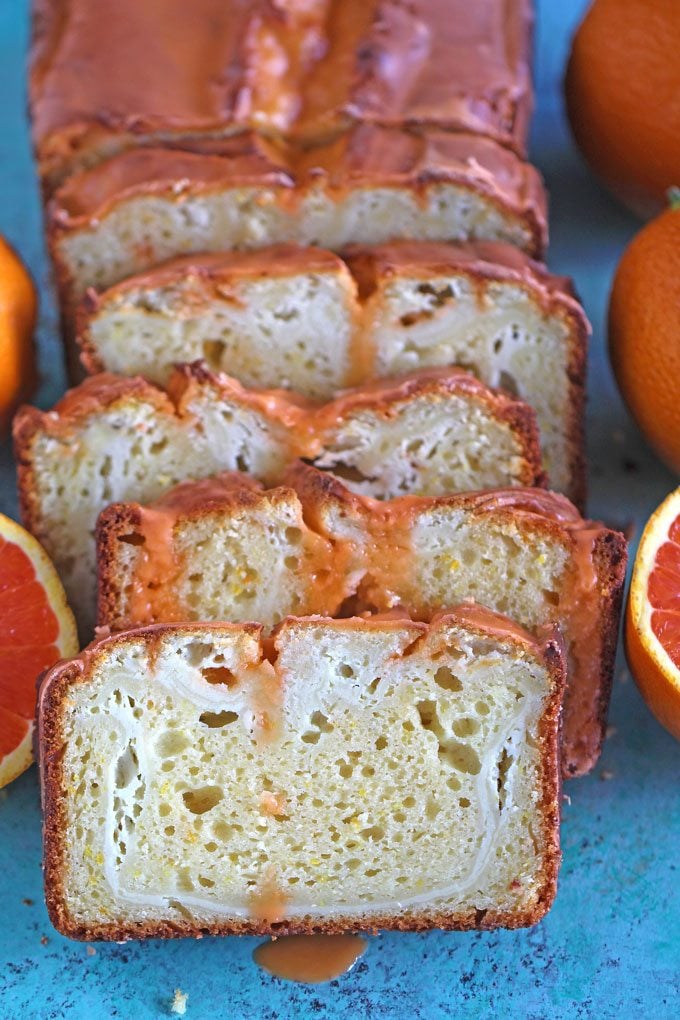 The sunshine cake!