Sugar Free Peanut Butter Truffles – Vegan
Sugar Free Peanut Butter Truffles are decadent and healthy, requires no bake and only 5 ingredients to make them.
We are in love with truffles and we have made plenty of them on our blog. Like the popular No Bake Cake Batter Truffles, White Chocolate Raspberry Truffles and Watermelon Truffles.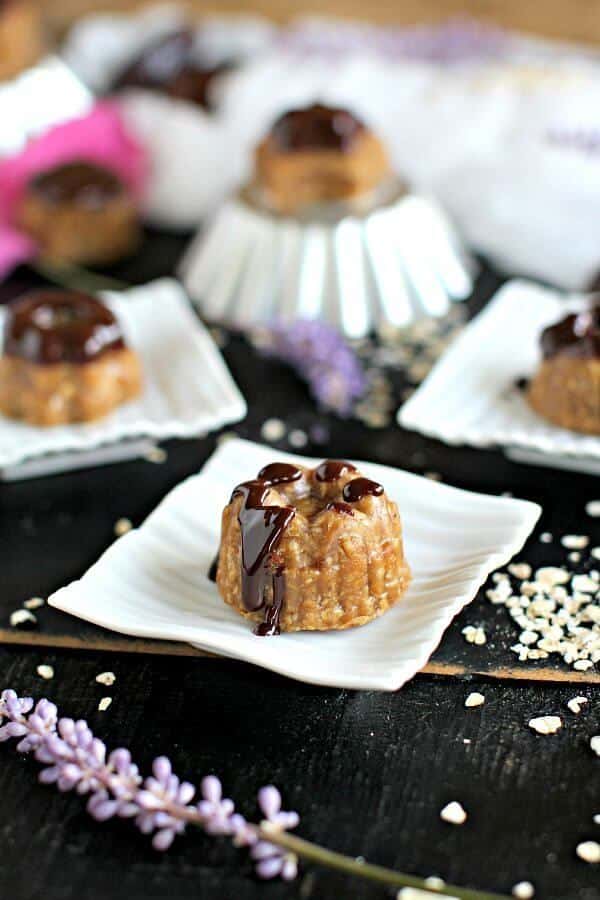 Sugar Free Peanut Butter Truffles
These sugar free peanut butter truffles are incredibly easy to make. They are no bake, gluten free and you need only 5 ingredients. Well, if you skip the chocolate only four! It literally takes minutes to whip these together and all you have to do is refrigerate them. These sugar free peanut butter truffles are healthy. Also, they are loaded with good for you fats, gluten free oats, a few sweet dates and creamy, ripe banana.
The texture they have is unbelievable, they are soft, dense and full of peanut butter flavor. I grinded the oats for a finer and smoother texture, so these truffles really taste like the real deal. The bananas add enough moisture, so you don't have to add any high calorie liquid sweeter, like maple syrup or brown rice syrup. The few dates that I used add just enough sweetness without causing a sugar crash. In addition, I used a silicone mold to make these sugar free peanut butter truffles. However, you can totally roll them into little golf balls and dip them in chocolate. Don't worry too much about how they look, they will taste delicious anyway..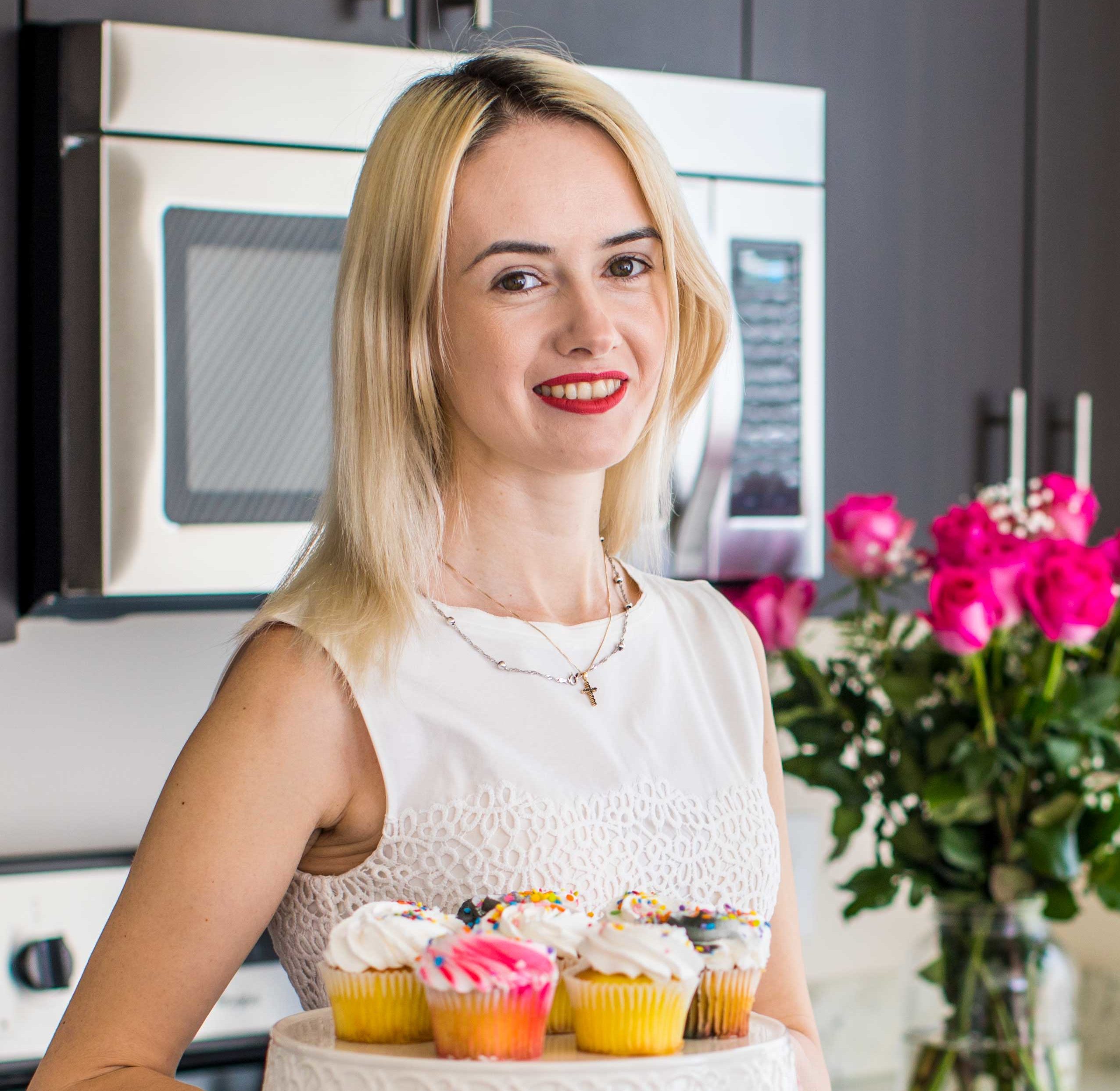 Follow us on Pinterest for more delicious recipes!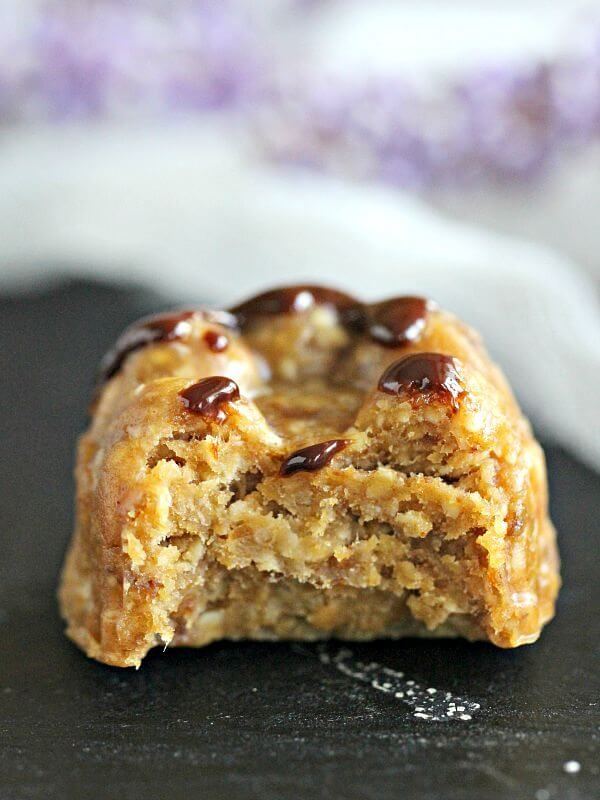 Why you will love these Sugar Free Peanut Butter Truffles
Firstly, they are sugar free peanut butter truffles.
Perfect lunch box treat or mid afternoon snack.
In addition, incredibly easy to make with only 5 ingredients.
They taste delicious and are great healthy dessert.
Lastly, can be made for special occasions like Mother's Day or Valentine's Day.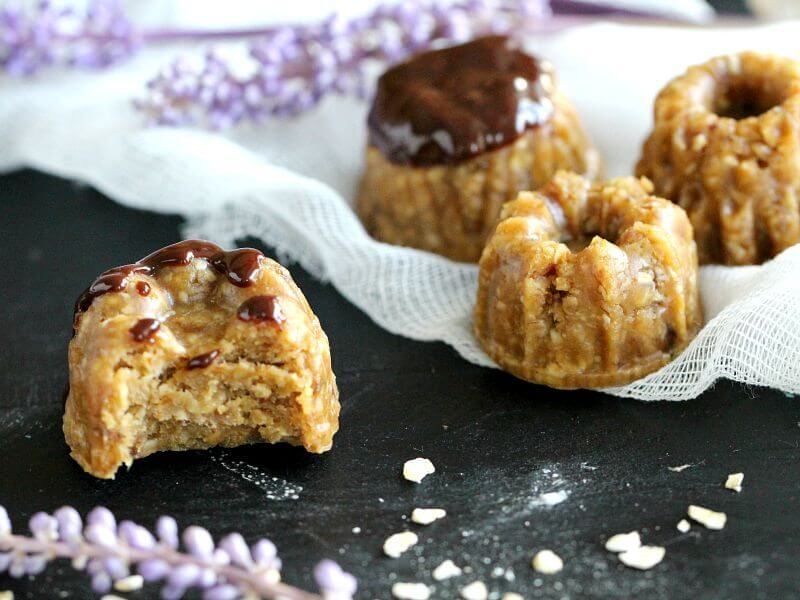 How long will Peanut Butter Truffles stay fresh
The truffles can be stored wrapped in plastic wrap at room temperature for about 5-7 days.
Can you store and freeze Peanut Butter Truffles
Absolutely! First, cool the truffles completely and fully wrap it in plastic wrap, tightly. After that, wrap in aluminum foil. Freeze for up to 2-3 months. The truffles will thaw very quickly at room temperature.
Save Recipe
Peanut Butter Truffles
Author: Catalina Castravet
Serves: 20 servings
Prep time:

1

hour

30

minutes
Total time:

1

hr

30

mins
Nutrition information
Calories: 114 Carbohydrates: 10 Protein: 3 Fat: 7 Saturated Fat: 2 Cholesterol: 0 Sodium: 45 Potassium: 150 Fiber: 1 Sugar: 4 Vitamin A: 5 Vitamin C: 0.5 Calcium: 11 Iron: 1
Save Recipe
More recipes you might love
Categories: