Feta Potato Salad is mayo free and gluten free. This this salad is tender, loaded with garlic flavor and beautiful different textures and colors.
I love making quick, easy and delicious salads that can feed a crowd. Like my other favorite once BLT Potato Salad and Garlic Kale Salad, this Feta Potato Salad could be used as a side or main dish to enjoy.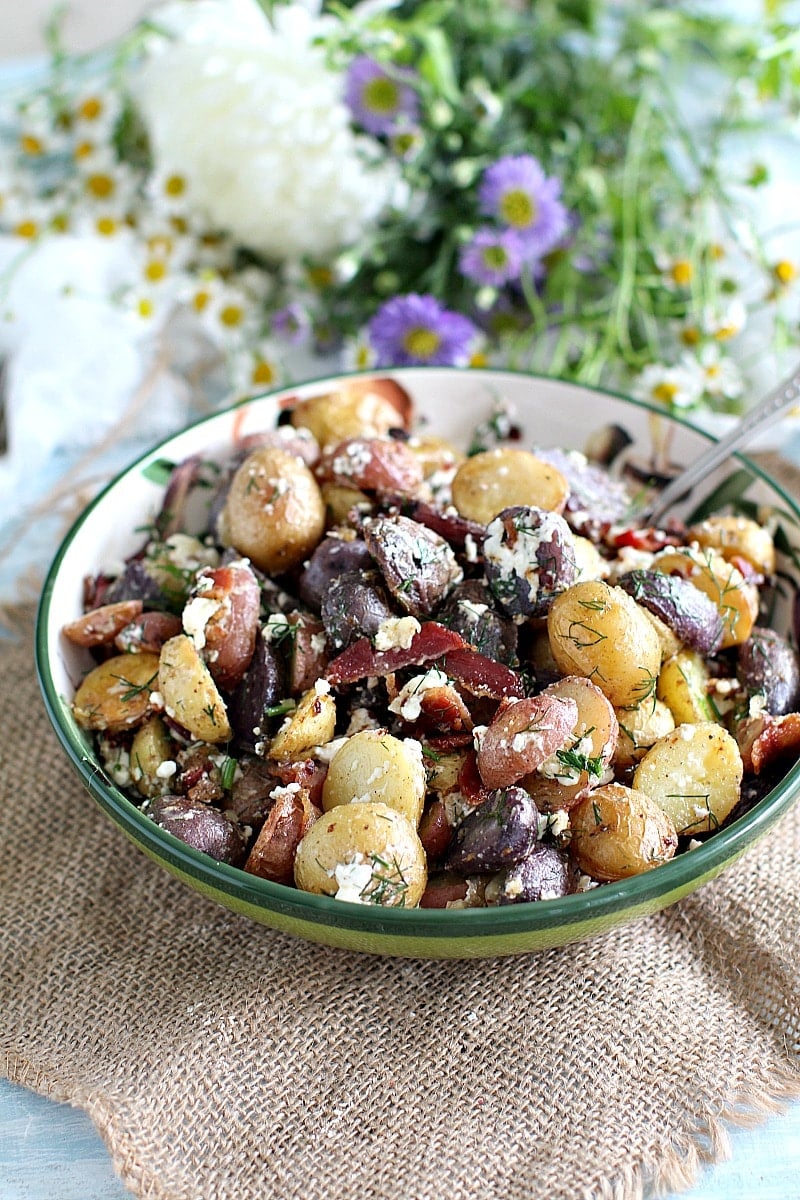 Feta Potato Salad
This Bacon Potato Feta Salad its to die for. It will be perfect part of any BBQ party, or even as a lunch or dinner meal. I hit Whole Foods to stock up on some basics, and this is when I saw the super cute mini red, white and blue potatoes. As a result, I instantly grabbed some, and couldn't wait to make a festive red, white and blue potato salad. This salad is gluten free, mayo free and its loaded with lots and lots of garlic flavor. We all know that bacon makes everything better, even if you are a non bacon eater, please, let's still agree on this.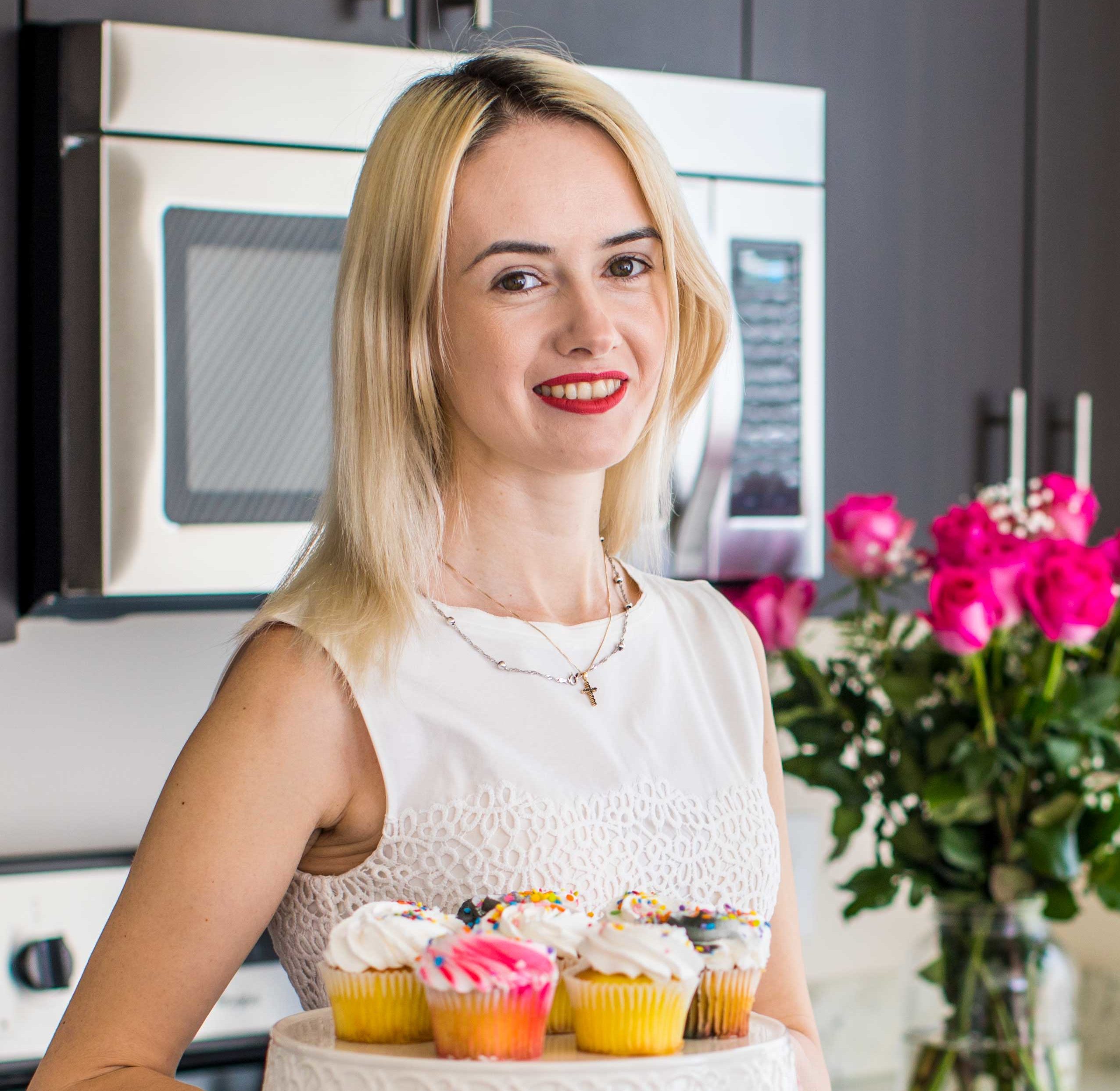 Follow us on Pinterest for more delicious recipes!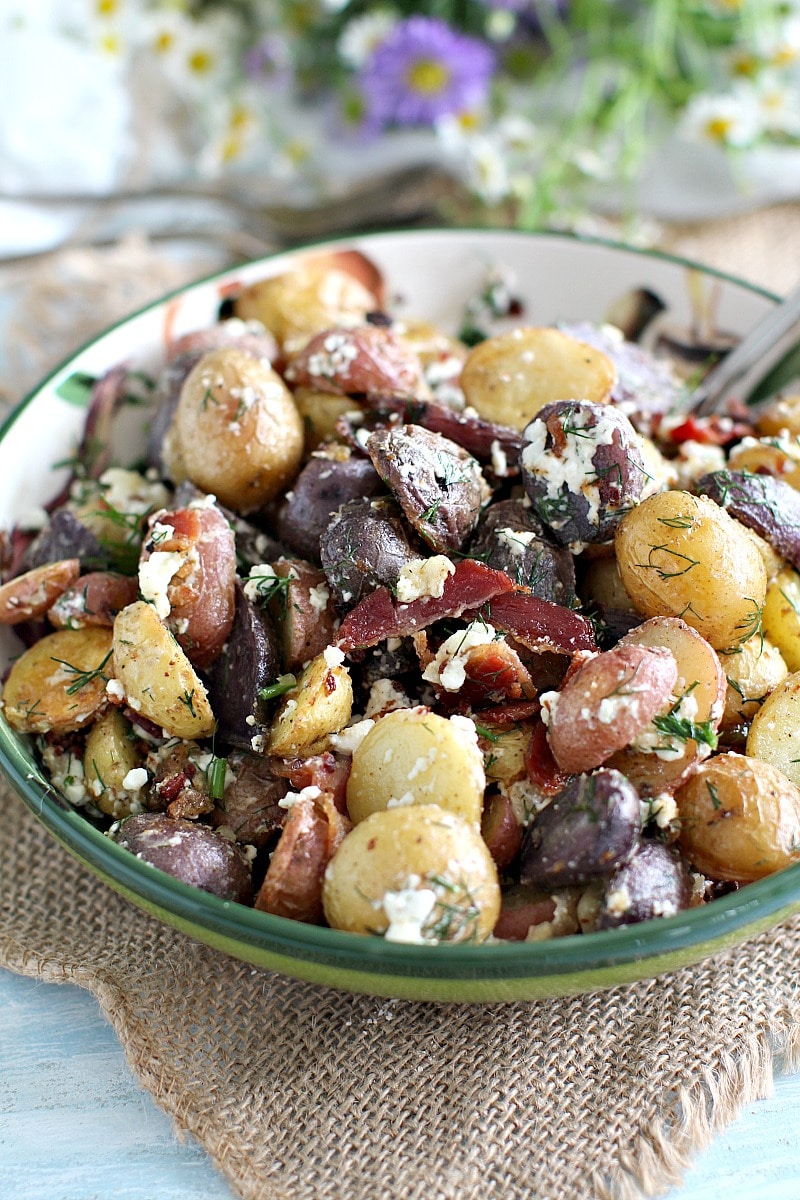 This salad is incredibly easy to make. First, you roast the potatoes. Then, cook the bacon, and mix all the delicious ingredients. Also, the potatoes in three different colors add a gorgeous pop of color to this beautiful salad. Similarly, the potatoes are tender and sweet, with a strong garlic flavor. The bacon adds such a nice crunch, its different texture makes this salad so fun. Every bite is covered in a blanket of creamy, salty, crumbly feta that adds the right amount of creaminess and saltiness. Lastly, some dill is added to brighten the dish and for a different color palette.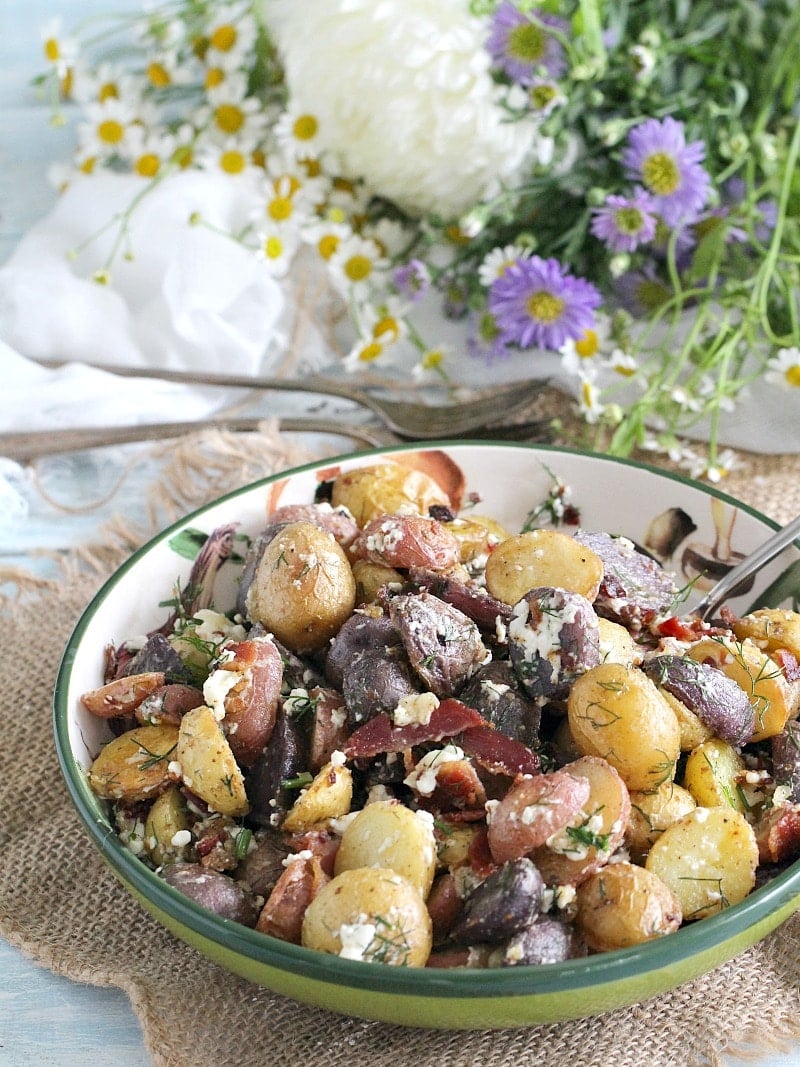 This Bacon Feta Potato Salad is perfect for those hot summer days as it has no mayo and it stores well. Loaded with fabulous flavors it will be a hit any season.
Save Recipe
Feta Potato Salad
Author: Catalina Castravet
Serves: 4 servings
Prep time:

15

minutes
Cook time:

30

minutes
Total time:

45

mins
Nutrition information
Calories: 558
Carbohydrates: 30
Protein: 12
Fat: 39
Saturated Fat: 11
Cholesterol: 54
Sodium: 887
Potassium: 810
Fiber: 3
Sugar: 4
Vitamin A: 180
Vitamin C: 20
Calcium: 165
Iron: 2.2
Save Recipe
More recipes you might love