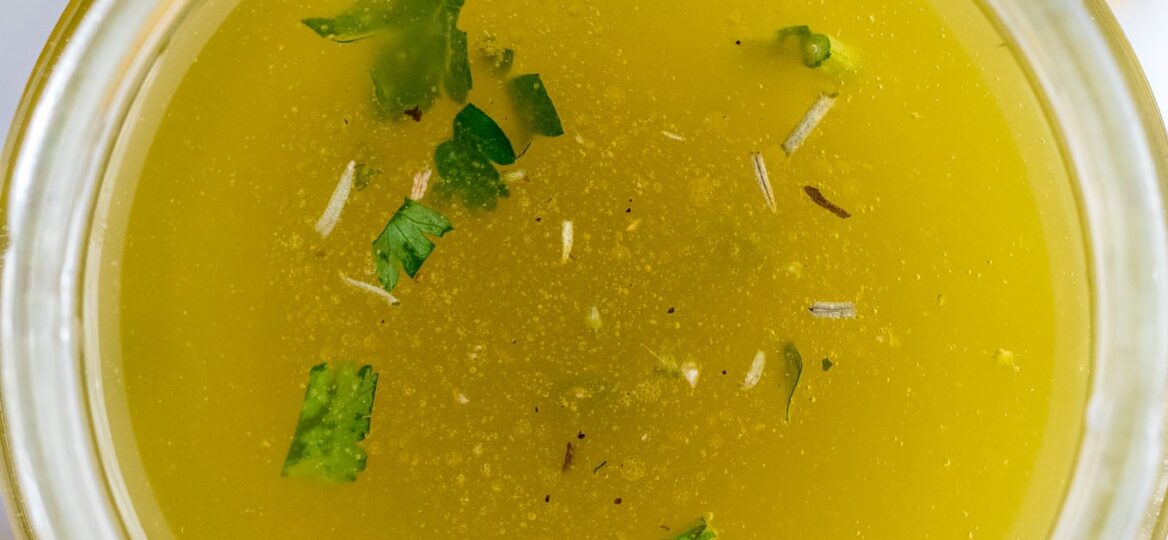 Homemade Italian Dressing [video]
Homemade Italian Dressing is gluten-free, dairy-free, and a cheap alternative to the store-bought version. It is super easy to make, healthy, and ready in 5 minutes.
A great and delicious dressing goes a long way. We love using this one on salads, roasted asparagus, and lamb chops.
Easy Italian Dressing Recipe
No store-bought dressing can beat the homemade version of it, and this Italian Dressing is no exception. First of all, it is super easy to make. All you need is a few simple ingredients and then shake them together. Also, it is cheaper and tastes way better if you make it at home, and you are guaranteed to use fresh and quality products.
Not to mention, it is way healthier because it does not use any additives or preservatives. Therefore, we always try to make our dressings at home, and we strongly urge you to do the same.
This dressing can be used basically on anything. It is great for various salads, mixed greens, steamed or roasted veggies, fish, meats, and even sandwiches. Also, with summer around the corner, we utilize it often when grilling.
Moreover, it stores well, so you can make a larger batch and use it for weeks to come. Once you realize how easy and tasty this dressing is, you will be making it over and over.
What is Italian Dressing made of?
Here are the basics you need to make this recipe. You can also add dried herbs and some fresh garlic and onion for extra flavor.
Extra-virgin olive oil
White or red white vinegar
Honey
Lemon juice
Herbs
Seasoning
Grated parmesan
Herbs
Seasoning
How to make the best Italian Dressing?
Once you have the ingredients ready, you are pretty much done! All is left is to add all the ingredients to a mason jar or glass bottle, cover it, and shake well till the ingredients are properly mixed.
Alternatively, you could add all the ingredients to a bowl and whisk together until combined. It is that easy!
What is the difference between balsamic vinegar and Italian dressing?
Balsamic vinegar is a type of dressing that is typically made of oil, sugar, mustard, and some seasoning. Also, the vinaigrette has a mixture of oil and something acidic, used as a salad dressing or a marinade.
While the dressing is more generally referred to as a sauce that is usually used to top salads, or marinate various fishes and meats.
How long is Italian Dressing good for?
To best preserve it, we recommend storing it in a closed jar, and always keep it in the refrigerator. It will be good for up to 2 weeks.
Recipe Tips:
You can use dried or fresh herbs, but remember to measure and adjust to taste, as sometimes the herbs might be overpowering.
Also, we use honey as is healthier and tastes better. However, you can substitute honey with a quarter teaspoon sugar.
Both red or white wine vinegar works well. You can also use both in this recipe.
For best flavor, use freshly minced or chopped garlic.
Parmesan cheese definitely adds extra flavor to the dressing. However, to make it dairy-free, simply skip it.
Similarly, freshly grated Parmesan cheese can be substituted with a pre-grated version, but the taste will not be as good.
For a spicier kick, add some red chili pepper flakes to the mixture.