Coconut Cream Tiramisu Individual Trifles
Coconut Cream Tiramisu Individual Trifles are healthier version of the Tiramisu Cake. These are dairy free, made with honey, and are the perfect summer dessert.
I love making puffy and delicious Trifles like our popular Brownie Trifle, Butternut Squash Trifle and Vegan Carrot Halwa Pistachio Trifle.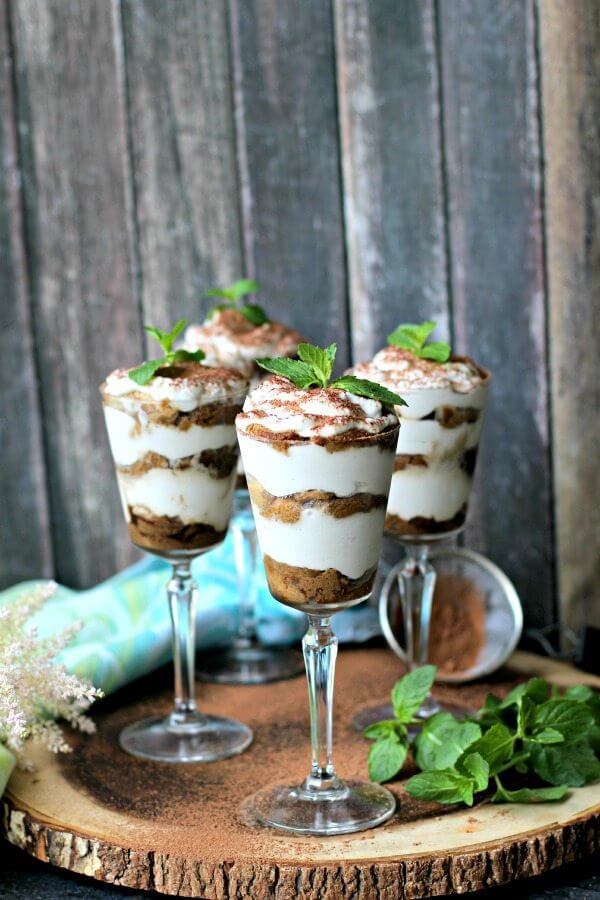 Coconut Cream Tiramisu Trifles
Coconut Cream Tiramisu Trifles are delicious, puffy and very easy to make. These whipped Coconut Cream Tiramisu Trifles are definitely much healthier than your regular cake. Also, there is no added refined sugar to the coconut cream, just some honey for some subtle sweetness. You can substitute the honey with other sugar substitute, like Stevia. There is still sugar in from the ladies fingers, but it definitely helps that we are omitting it in from the cream.
These are individually portioned tiramisu trifles, layers of soft, soaked in espresso lady fingers, topped with heavenly delicious honey coconut cream. It has no mascarpone, but the Coconut Cream does the job just as good on a healthier tone.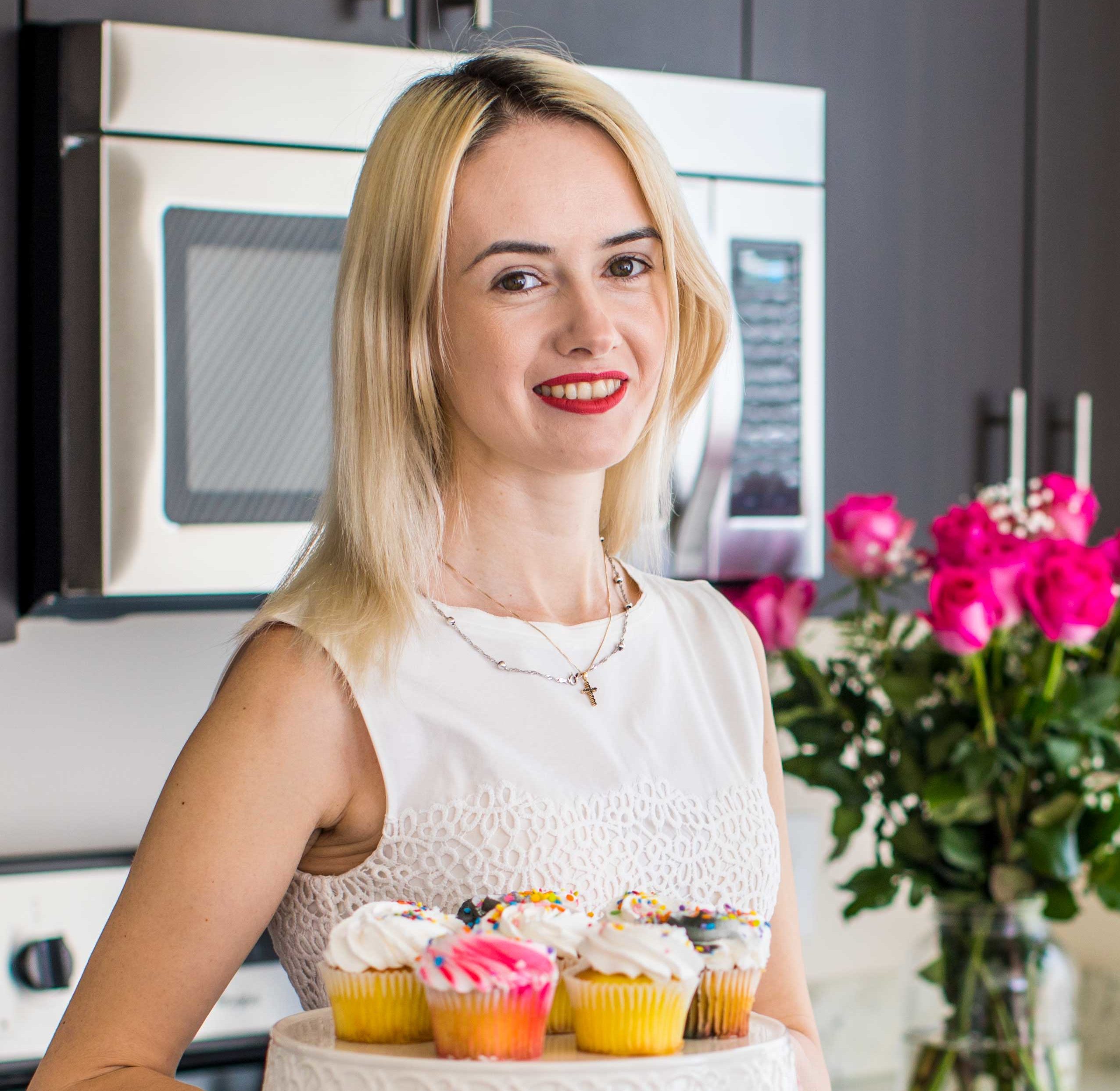 Follow us on Pinterest for more delicious recipes!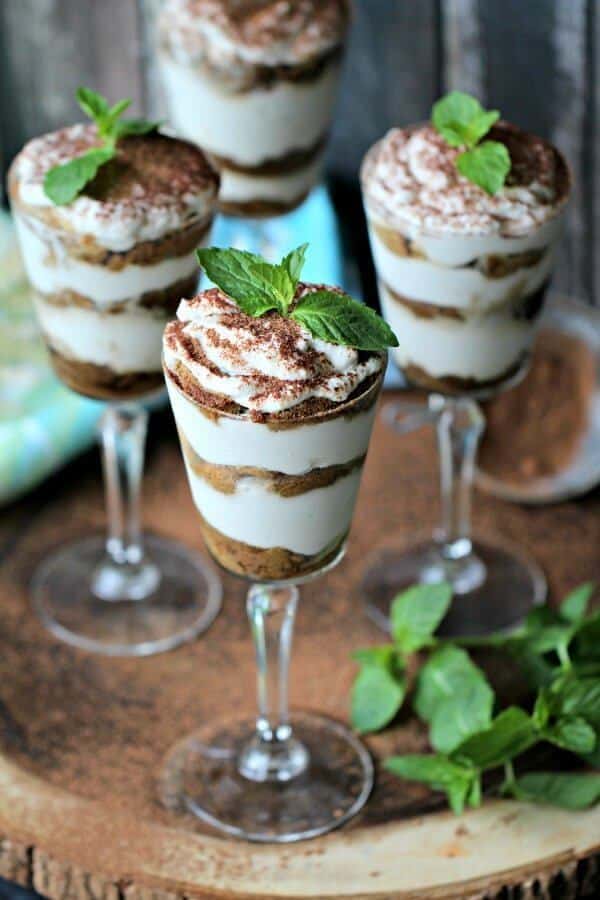 Why You'll Love These Coconut Cream Tiramisu Trifles:
First, they are puffy, pretty and delicious, and are a show stopper dessert.
Healthier alternative to the traditional Tiramisu Cheesecake.
Also, easy to find ingredients and minimum prep work is needed.
In addition, perfect for brunch parties and for bigger crowds.
Can be made 1 day in advance so you don't have to worry about a last minute dessert.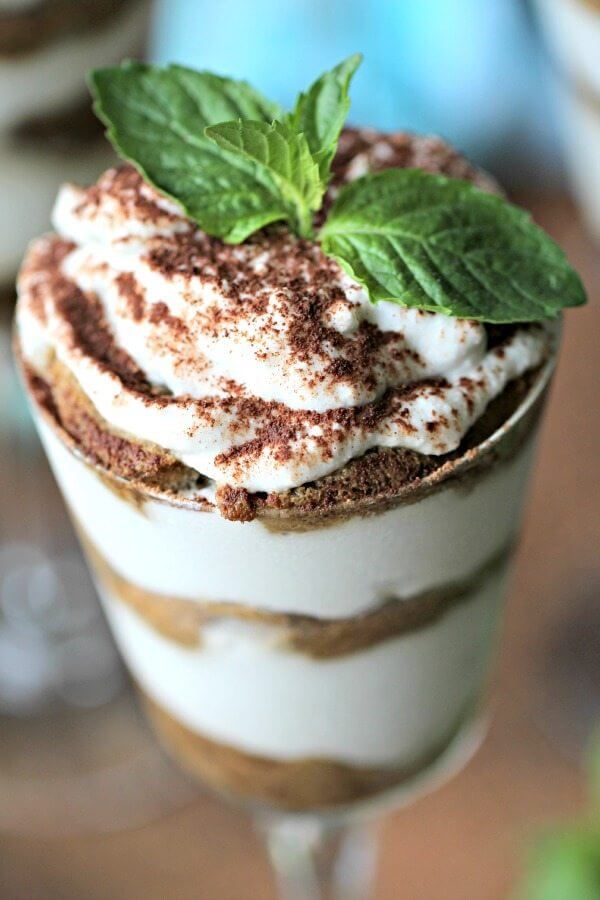 What is a Trifle desert?
Trifle in English cuisine is a dessert made with fruit, an a layer of finger or brownies and custard. It can be topped with whipped cream.
How long does the Trifle take to set?
Once you cover the lady finger with cream, cover the dish with cling film and leave to set in the fridge for about two hours. It is best for trifle to settle for few hours so it absorbs the cream and becomes moister.
Can you store the Trifle?
Leftover trifle can be stored, loosely covered in the fridge, for up to 3 days, after which it will still be edible but the cake will be very soggy and the cream will become looser, soaking up the cream and syrup. Best to eat the trifle within 2-3 days.
Can you freeze the Trifle?
Freezing the trifle is not recommended, as the cream wouldn't freeze well, and upon defrosting it will become watery.
Save Recipe
Coconut Cream Tiramisu Trifles
Author: Catalina Castravet
Serves: 6 servings
Prep time:

30

minutes
Total time:

30

mins
Ingredients
1 cup espresso coffee (250ml)
15 savoiardi biscuits (fine sponge fingers, ladyfinger)
4 cans of full fat coconut milk
4 tablespoons honey
1 teaspoon good-quality cocoa powder
fresh mint leaves
Instructions
The day before you want to make the dessert place the coconut milk cans in the fridge overnight, these is a crucial step as the coconut cream has to harden and separate from the coconut water.
When ready to make the coconut cream tiramisu, start by preparing your espresso then leave it to cool. Also, chill a mixing bowl in the fridge.
Lay the Savoiardi sponge biscuits on the bottom of a baking pan and pour the espresso on top of them evenly. I like my sponge fingers to be wet and soft, let them rest for a few minutes to soak all the espresso. Tamp down gently, making sure the biscuits are soaked all over.
Remove the chilled coconut cans from fridge and FLIP them upside down, open the cans and discard the liquid, or you can save it in a jar for smoothies.
Scoop the coconut cream into a slightly chilled mixer bowl and add the honey. Using a hand mixer or an electric one, I used the later fitted with the wire attachment whip the coconut cream until fluffy.
Break the Savoiardi biscuits in two and press them in martini or wine glasses to create the first layer. Top with a few spoons of coconut cream. Repeat until the glasses are full, 3 layers of biscuits and 3 layers of cream.
Top with dusted cocoa and fresh mint leaves. Serve chilled.
Calories: 145 Carbohydrates: 28 Protein: 3 Fat: 2 Saturated Fat: 1 Cholesterol: 60 Sodium: 41 Potassium: 38 Fiber: 0 Sugar: 11 Vitamin A: 155 Calcium: 13 Iron: 1
Save Recipe
More recipes you might love