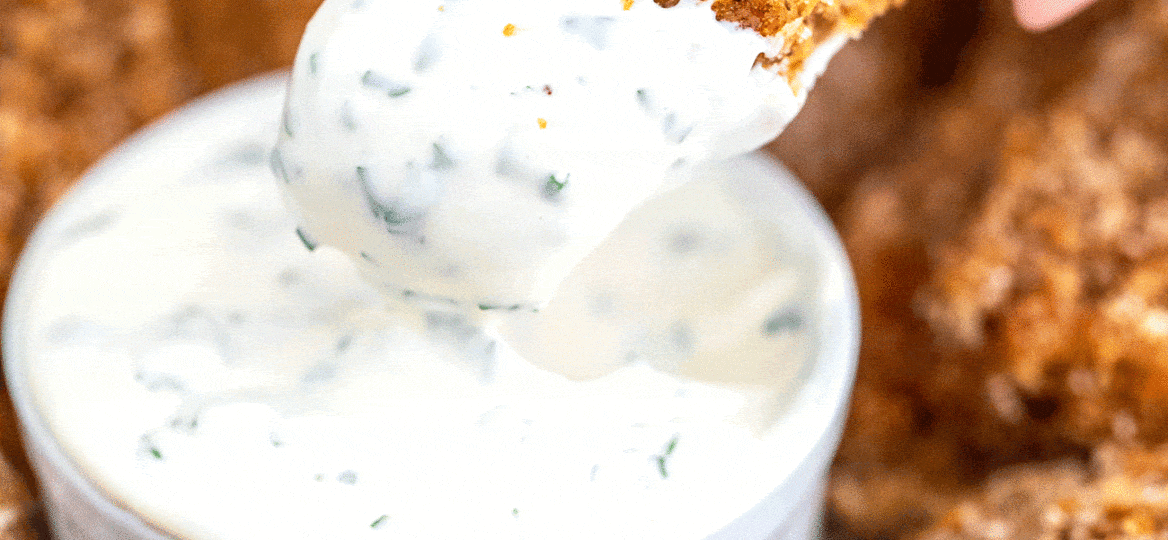 Oven Baked Fish Sticks
Oven Baked Fish Sticks are crunchy on the outside and tender and moist on the inside! Learn how to make these at home with this easy recipe!
Isn't it nostalgic? This dish is something we have grown up eating like these other dishes: Tater Tots, Apple Crumble, and Funnel Cake!
Roasted Fish Sticks Recipe
Oven Baked Fish Sticks is a great way to introduce fish to kids. The texture is appealing as the crunchy crust goes well with the tender meat inside. And it is full of flavor, too!
In the UK, the English call this dish fish fingers. You can buy this in the frozen food section of grocery stores. Some are already breaded and are ready to fry. That's convenient!
Personally, I would want to eat less processed food and so, I make my own version of this dish. I get to control what kind of meat that goes into the dish, what seasonings I can add, and how to actually cook it!
It's easy! Let me show you how with this homemade version, that will please not only the kids but also the kids-at-heart!
What are fish sticks:
Breaded fillet, usually of cod, makes up this dish. The surplus of frozen fishes made way for its invention. Invented in the 1950s, it became a hit to Americans in the 1960s when almost everyone had freezers – hence, the demand for frozen food increased.
What fish is used for fish sticks:
For this recipe, we will use the cod fillet. Other great options are:
Alaska pollock
haddock
flounder
salmon
halibut
tilapia
How do you make crispy fish sticks in the oven:
Prep the oven: Preheat the oven at 400 degrees and spray cooking spray on the baking tray. Or, you can put parchment paper.
Cut the fillet: Cut the cod fillet into one-inch-thick strips.
Prepare the breading: In separate bowls, put the flour mixture, beaten eggs, and breadcrumbs mixture. The flour mixture contains the seasonings.
Coat: Dredge individual strips in the flour mixture, then, dip in the egg, and coat with the breadcrumbs. Shake off excess breading.
Bake: Arrange the strips neatly on the tray. Spray some cooking spray on the strips and then, bake. Baking time will be about 20 minutes until golden brown.
Serve: Once done, let each piece cool down to a manageable temperature. Serve with your preferred sauce!
How to cook frozen fish sticks in the oven:
Preheat the oven to 425 degrees.
There is no need to thaw, simply bake the frozen pieces directly until golden brown.
Baking will take about 15 to 17 minutes. Flip the pieces about ten minutes in.
Are fish sticks healthy?
Yes! In general, seafood is rich in protein, omega-3 fatty acids, and vitamins and nutrients like iodine, selenium, and vitamin B12.
However, take note that it has 78 calories per piece. You could easily intake hundreds of calories in one sitting. This could be less if you bake it and not deep-fry it – exactly how we do it!
There are two kinds available commercially. One kind is the fillet where solid meat is cut into strips. Another kind is the minced meat formed into strips, much like chicken nuggets.
The danger is that these minced versions have some additives to imitate the texture of a real fillet. Hence, it is still better to prepare this dish from scratch. It is a lot healthier that way.
Storage Recommendations:
Refrigerator: You can put the leftovers in the fridge for 3 to 4 days.
Freezer: Freezing cooked ones will extend the shelf life to up to 4 to 6 months.
To reheat: Simply spray some cooking spray and bake until heated through. The internal temperature must reach 145 degrees.
Recipe Tips:
Serve this with ketchup or tartar sauce. To prepare the tartar sauce, simply combine mayonnaise, sweet pickle relish, and juice of a lemon. Chill before serving.
For a richer flavor, add some grated cheese to the breadcrumbs mixture.
Feel free to change up the flavors by putting in different herbs and spices like dried parsley, dried marjoram, and dried dill.