Sriracha Brown Sugar Chicken
A crispy and juicy Sriracha Brown Sugar Chicken made with only 5 ingredients, it's sweet, spicy and tender. Perfect for a weeknight meal.
Easy Sriracha Brown Sugar Chicken
Happy Friday dear friends, I have a fun announcement, going forward I will be contributing recipes twice a month. Today I am sharing a Brown Sugar Chicken for which you need only 5 ingredients and one pan!
Lately, I have been completely obsessed with Sriracha sauce, and you know, you can never go wrong with brown sugar especially when butter is involved. This easy Brown Sugar Chicken is perfect for a weeknight meal, it's budget-friendly and you will be rewarded with a juicy and tender chicken, with a crispy, seared top.
That brown sugar garlicky and spicy sauce is amazing, you will probably want to make a double batch of the sauce so you can put it on everything. We ended up dipping some crusty, freshly baked bread into it until all the sauce was gone.
Save Recipe
Siracha Brown Sugar Chicken
Author: Catalina Castravet
Serves: 8 servings
Prep time:

10

minutes
Cook time:

30

minutes
Total time:

40

mins
Ingredients
6 - 8 chicken thighs (skin-on, bone-in)
6 tablespoons unsalted butter (divided)
8 cloves garlic (minced)
1/4 cup brown sugar (packed)
4 tablespoons Sriracha Sauce
Kosher salt and black pepper (to taste)
Optional:
chopped fresh parsley for garnish
Instructions
Preheat oven to 400 degrees F.
Season chicken thighs with salt and pepper, to taste.
Place a large cast iron skillet over medium-high heat, and add 3 tablespoons of butter.
When butter has melted, add the seasoned chicken, skin-side down, and sear on both sides until golden brown, about 2-3 minutes per side. Set aside.
Add the remaining 3 tablespoons of butter to the skillet and melt. Add garlic and cook for about 1-2 minutes, stirring frequently.
Remove skillet from heat and stir in Sriracha sauce and brown sugar until melted.
Return chicken to the skillet, skin side up.
Place into the hot oven and roast until completely cooked through about 25-30 minutes.
Garnish with chopped parsley and serve.
Calories: 110 Carbohydrates: 6 Protein: 0 Fat: 9 Saturated Fat: 5 Cholesterol: 22 Sodium: 248 Potassium: 18 Sugar: 6 Vitamin A: 275 Vitamin C: 4.9 Calcium: 8 Iron: 0.1
Save Recipe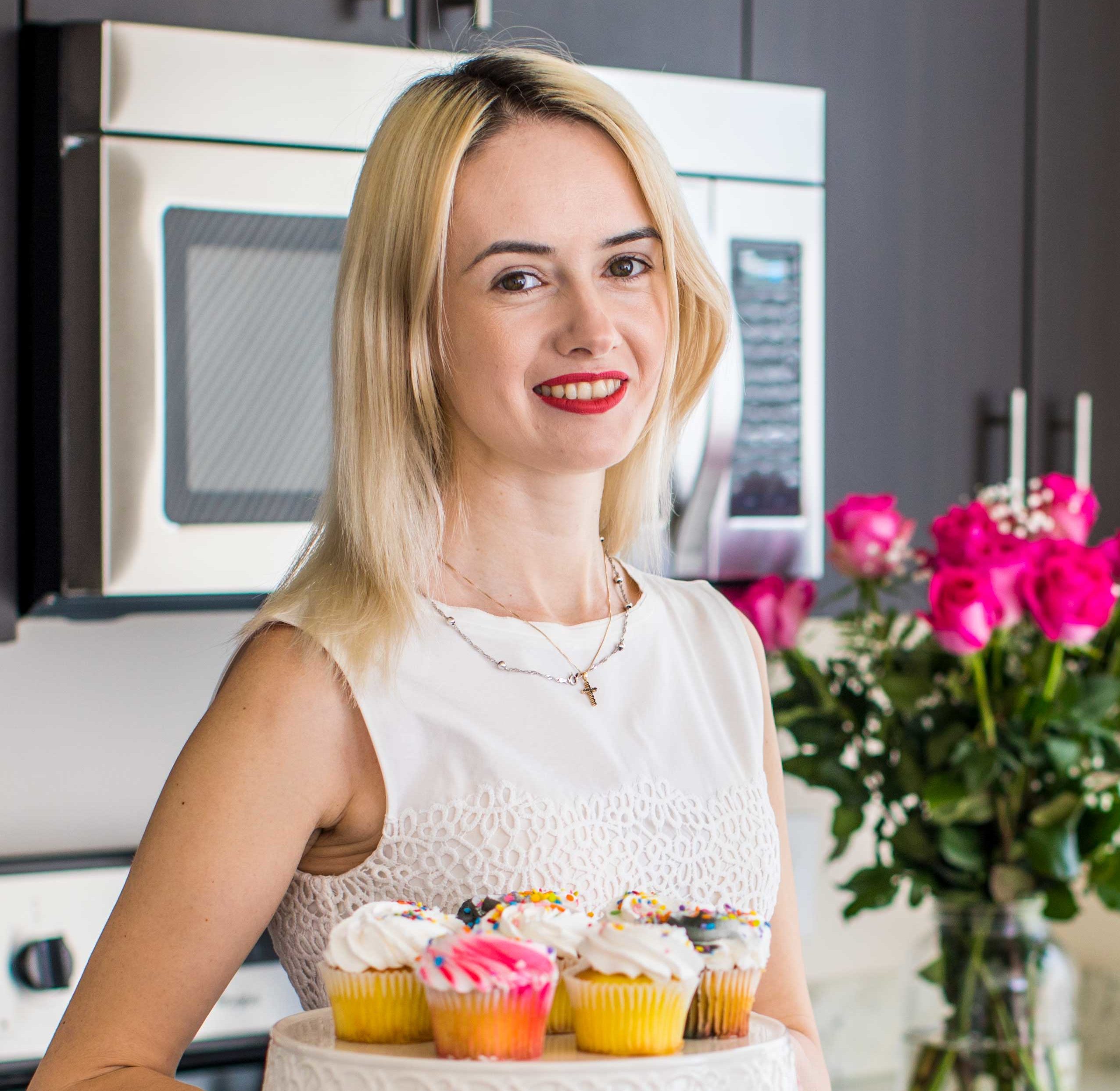 Follow us on Pinterest for more delicious recipes!
More recipes you might love