Jelly Cake is gorgeous and easy to make with fresh summer flavors and a creamy condensed milk.
I love making colorful and easy cakes, like my popular Clementine Mousse Cake and Mango Mousse Cake.
Bundt Jelly Cake
Jelly Bundt Cake is refreshing, puffy and simply delicious. For this cake, I went with summer flavors, such as peach and raspberry. I added some creamy and sweet layer of condensed milk jelly, which resulted in a delicious and perfect cake.
It was my first time trying to make condensed milk jelly, but fortunately it turned out fabulous. This Jelly Cake tastes a little like flan and creme brulle, except it has a different texture and so much easier to make. For a more festive look I used a bundt cake pan, and the cake turned out very sophisticated and fancy.
Look at those amazing layers of creamy goodness, its so nice to have the creamy condensed milk layer, it makes this concoction feel like a real cake, it ties together and balances the fruit flavors. By segregating the peach and raspberry layer, you truly get to experience their individual flavors and aromas.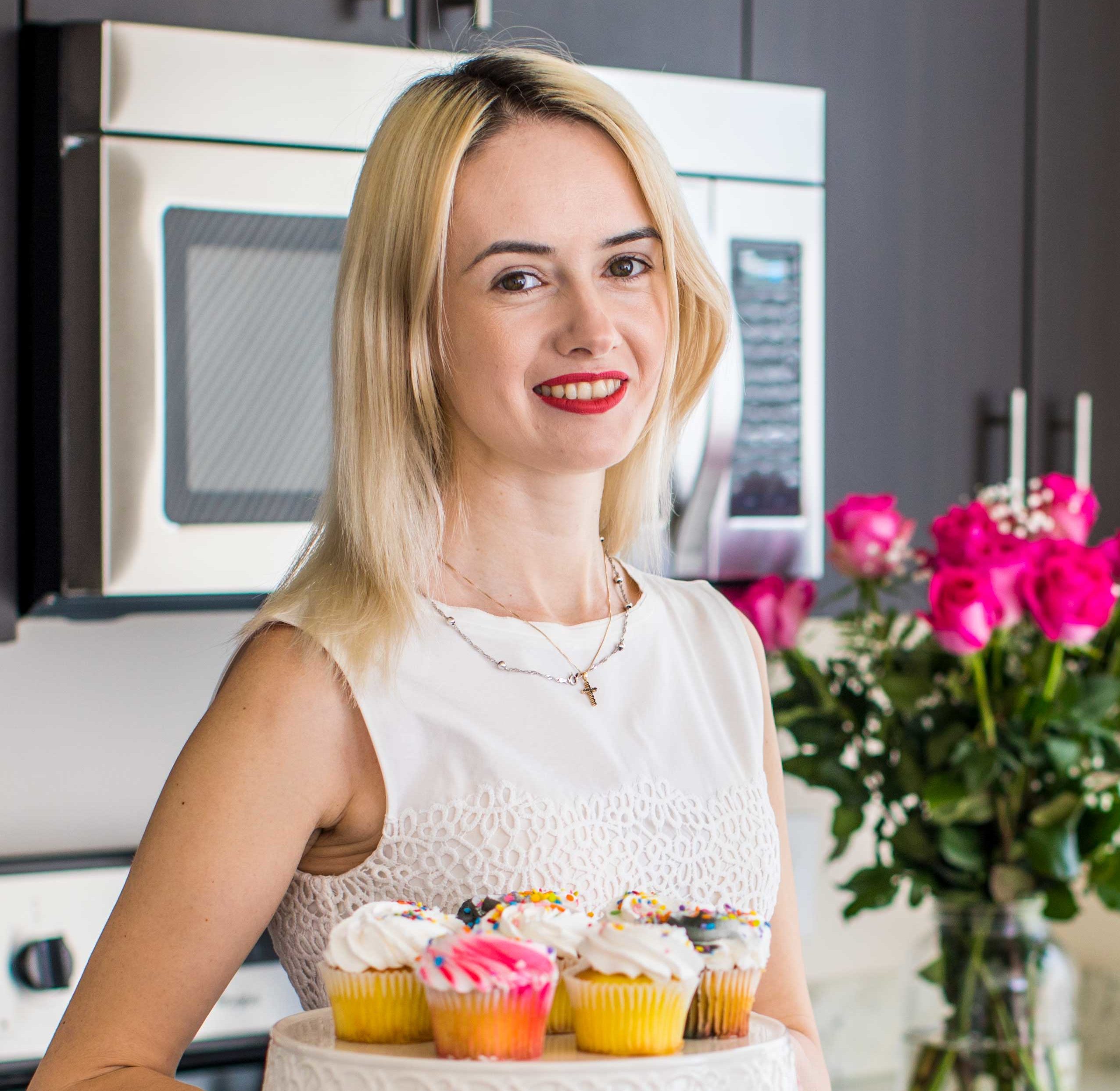 Follow us on Pinterest for more delicious recipes!
Why You'll Love This Bundt Jelly Cake:
Firstly, it is puffy, pretty and delicious, and is a show stopper dessert.
Also, the color combination make this cake stand out.
In addition, it's easy to find ingredients and minimum prep work is needed.
It's fruity and refreshing dessert, and can be topped with various fruits or flavors.
Perfect for special events or occasions, like Valentine's Day, or Flag Day.
Can be made with variation of colors.
Lastly, it can be made 1 day in advance, so you don't have to worry about a last minute dessert.
Do you need gelatin for this jelly cake?
Since this is a jelly cake, you most definitely need gelatin. If you want to substitute the gelatin, you can use agar agar, and it should be handled in the same way.
How Long Will Bundt Jelly Cake Stay Fresh?
The cake can be stored wrapped in plastic wrap at room temperature for about 3-4 days.
CAN YOU FREEZE Bundt Jelly Cake?
Freezing is possible for up to 2 months. Since the jelly cake contains gelatin and some sugar it will not freeze completely solid.
To thaw the jelly cake, overnight in the fridge and consume within 24 hours. You may also be able to serve the cake almost frozen, as an iced fruit jelly.
Save Recipe
Jelly Cake
Jelly Cake is gorgeous and easy to make with fresh summer flavors and a creamy condensed milk.
Author: Catalina Castravet
Serves: 12 servings
Prep time:

2

hours

20

minutes
Total time:

2

hrs

20

mins
Nutrition information
Calories: 216 Carbohydrates: 37 Protein: 5 Fat: 5 Saturated Fat: 3 Cholesterol: 22 Sodium: 103 Potassium: 244 Sugar: 35 Vitamin A: 175 Vitamin C: 1.7 Calcium: 187 Iron: 0.1
Save Recipe
More recipes you might love
Categories: