Coconut Energy Bites – No Bake
Coconut Energy Bites with Dates are vegan, no bake and sugar Free. With pine nuts and toasted coconut flakes, they are great snack, quick breakfast or dessert.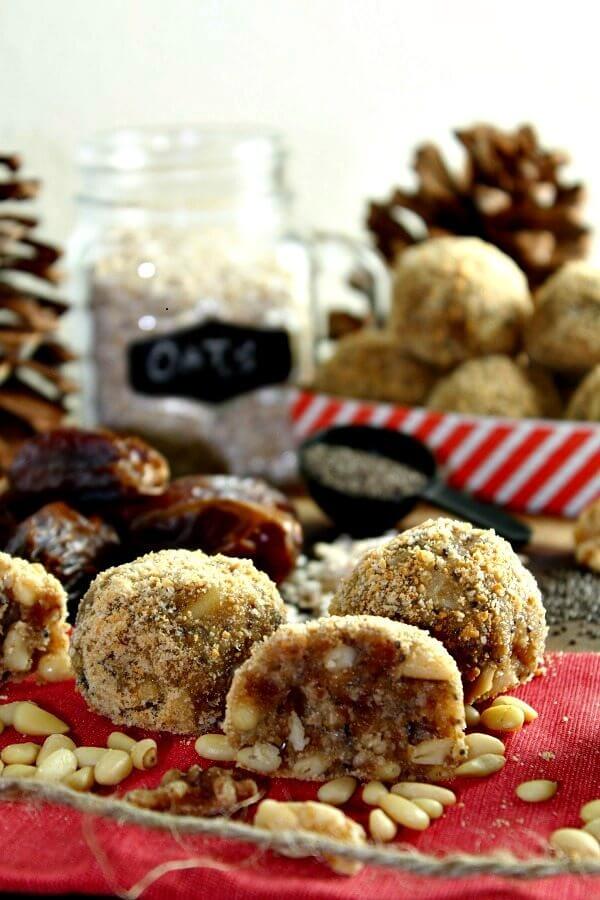 Coconut Energy Bites
These Coconut Energy Bites are healthy snacks, which can easily and quickly be made at home. Also, they are full of delicious, healthy ingredients like: oatmeal, dates, walnuts and chia seeds. I added some coconut butter for a more tropical flavor, and to make them more on the dessert side. In addition, the energy bites are sugar-free, peanut-free, gluten-free, vegan and no bake.
Why you will love these Coconut Energy Bites
A great, chewy and crunchy texture is achieved by adding some pine nuts and toasted coconut to the mix. As you can see, these are not your "usual" energy bites. Similarly, I avoided using any common nut butters like peanut butter or almond butter. Because, using only coconut butter made the bites taste lighter, with a great buttery texture.
The bites will give you a nice boost of Omega 3 from chia seeds and walnuts. Also, they are covered in vegan and gluten free cookie crumbs to avoid sticky fingers.Similarly, they are easy they are to make, grind a few ingredients, mix everything in one bowl, scoop, refrigerate and eat. I thinks the bites taste better straight from the fridge, since at room temperature the coconut butter tends to have a softer texture.
How long will Coconut Energy Bites stay fresh?
The Bites can be stored wrapped in plastic wrap at room temperature for about 5-7 days.
CAN YOU STORE AND FREEZE Coconut Energy Bites?
Absolutely! Cool the bites completely and fully wrap it in plastic wrap, tightly. After that wrap in aluminum foil. Freeze for up to 2-3 months. Defrost before serving.
Save Recipe
Author: Catalina Castravet
Serves: 20 servings
Prep time:

25

minutes
Cook time:

25

minutes
Total time:

50

mins
Ingredients
1 cup oatmeal
1 cup walnuts
1/2 coconut flakes (asted )
10 dates (pit removed)
2 tbsp. chia seeds
1/2 cup coconut butter
1/2 cup maple syrup
7 vegan vanilla cookies (grinded)
1/2 cup pine nuts
Instructions
In a food processor, grind the oats finely. Place in a medium bowl.
Grind the walnuts and dates until a soft mass is achieved, transfer to the bowl. Add warm coconut butter, coconut flakes, pine nuts, and maple syrup and chia seeds.
Stir all ingredients until thoroughly mixed.
Cover and let chill in the refrigerator for 20 mins.
Grind the vanilla cookies into crumbs.
Once the dough chilled, form balls of whatever size you would like and roll thru the cookie crumbs.
Store in an airtight container and keep refrigerated for up to 1 week.
Calories: 93 Carbohydrates: 11 Protein: 1 Fat: 4 Saturated Fat: 0 Cholesterol: 0 Sodium: 3 Potassium: 75 Fiber: 1 Sugar: 7 Vitamin C: 0.1 Calcium: 22 Iron: 0.6
Save Recipe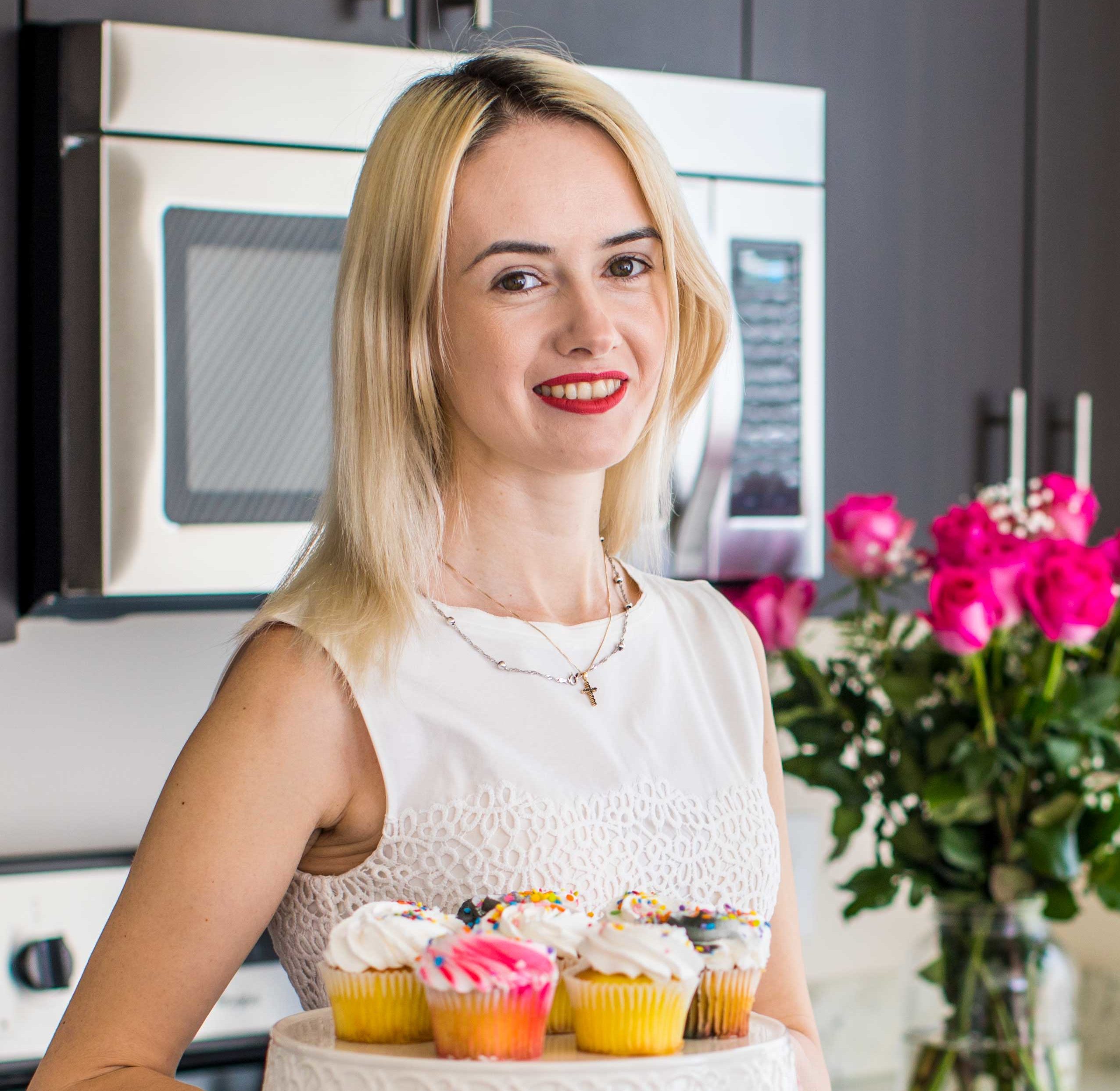 Follow us on Pinterest for more delicious recipes!
More recipes you might love