Press
Sweet and Savory Meals is pleased to announce the following scholarship opportunity.
Scholarship Details:
The scholarship in the amount of $750 is awarded to the student who writes the best 300-600 words essay about "The Benefits of Organic Foods".
We will be selecting the recipients by their writing skill and best answers. The selected recipient will be notified by E-mail and Published his/her name on our website at
www.sweetandsavorymeals.com
Please send the written essays to

[email protected]

com
Application deadline: 10/31/2019.
The winner will receive the funds by mail via check from Sweet and Savory Meals within 15 days after the selection date.
This scholarship opportunity is for enrolled undergraduate students only. Please submit your essay from an active and valid .edu email address.
For more questions about this opportunity please contact us at

[email protected]

com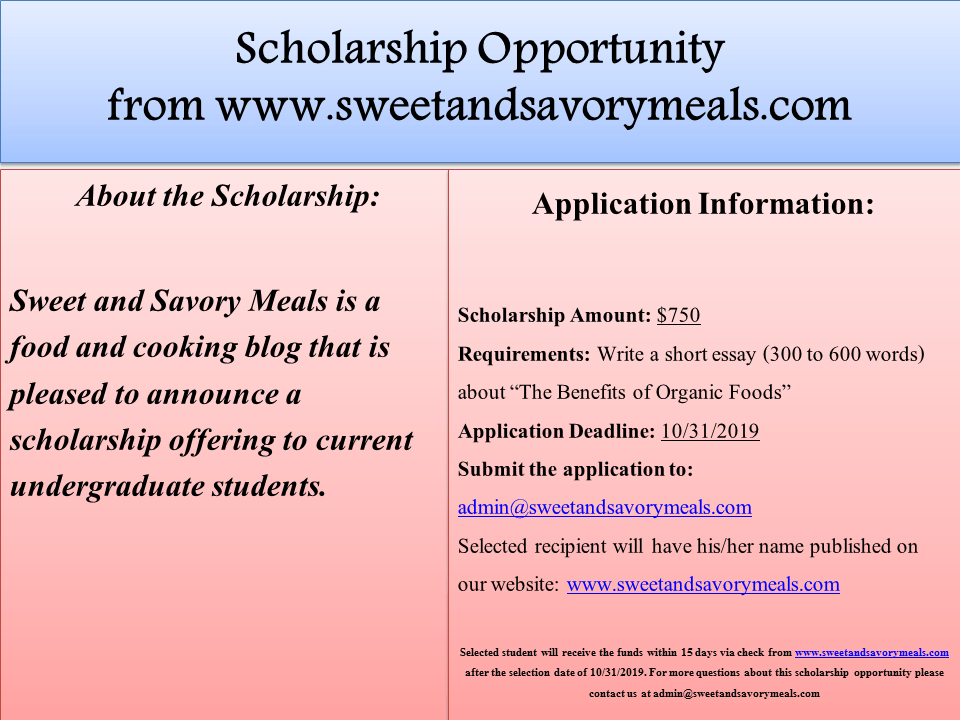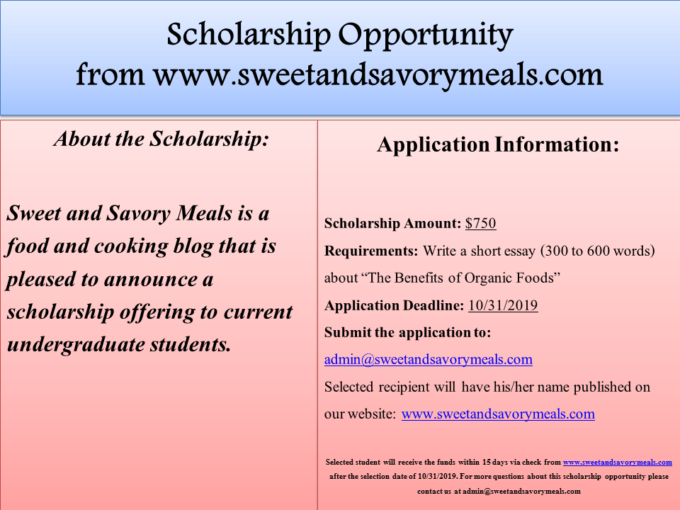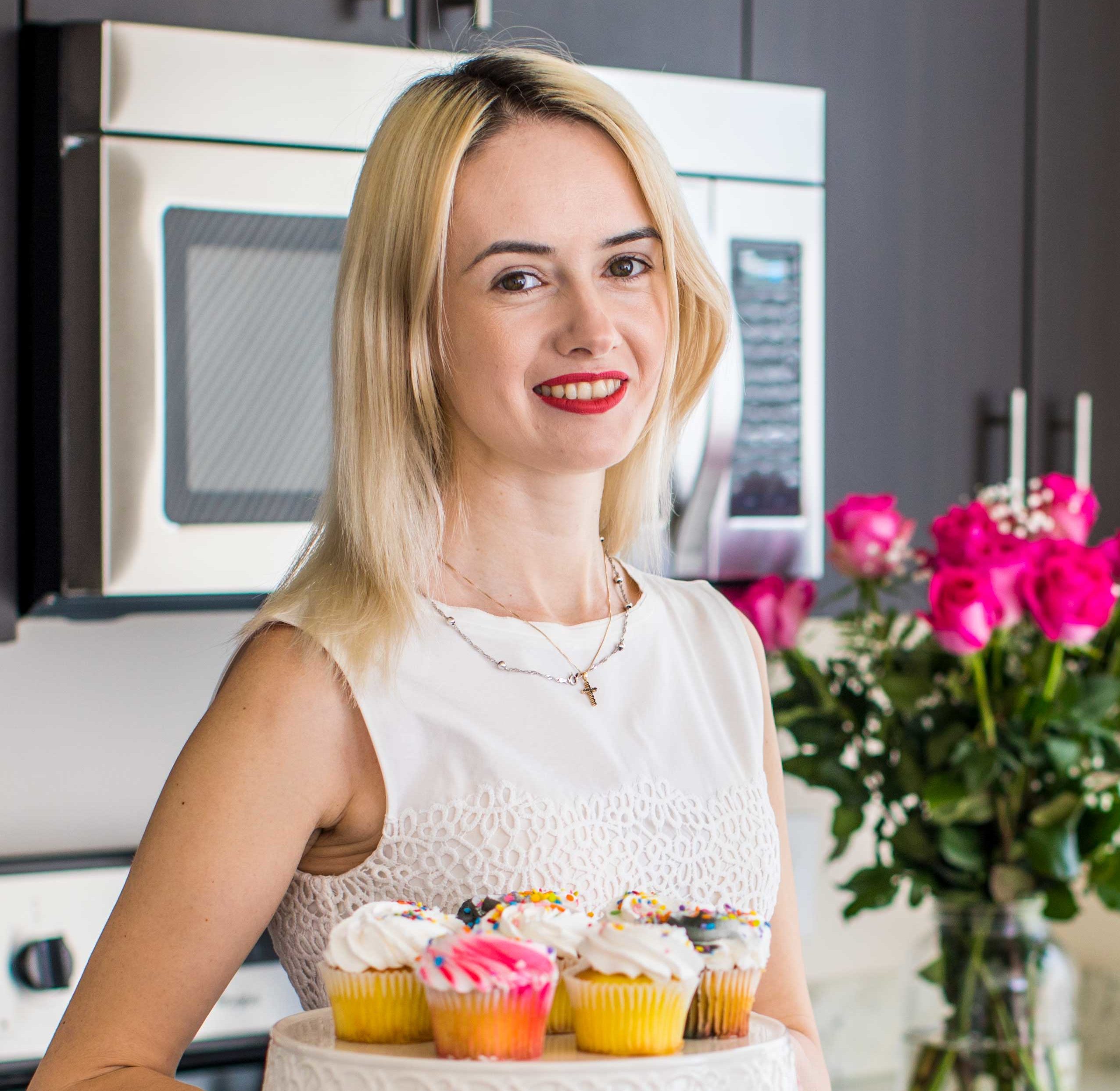 Follow us on Pinterest for more delicious recipes!