Weekend Fun: Outdoor Playtime
Weekend fun and outdoor playtime with my little guy, hubby and mom. Enjoying delicious ice cream, chasing bubbles and creating memories.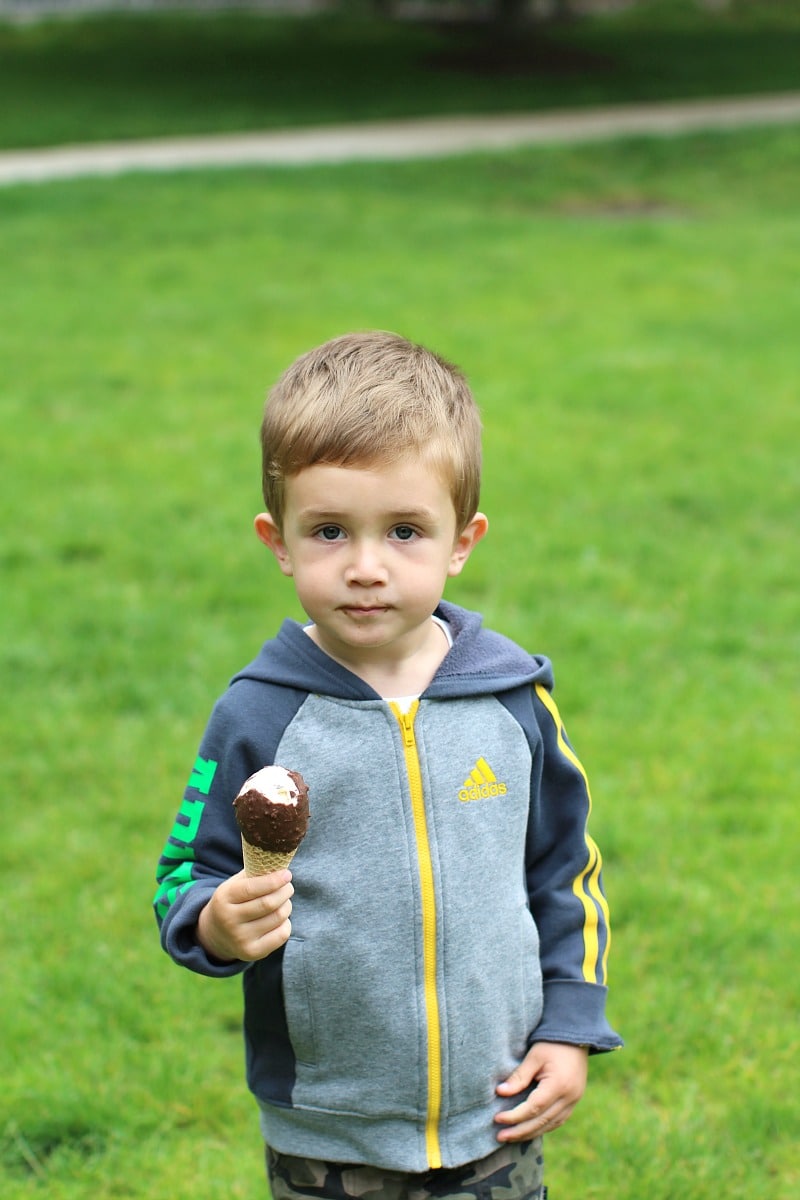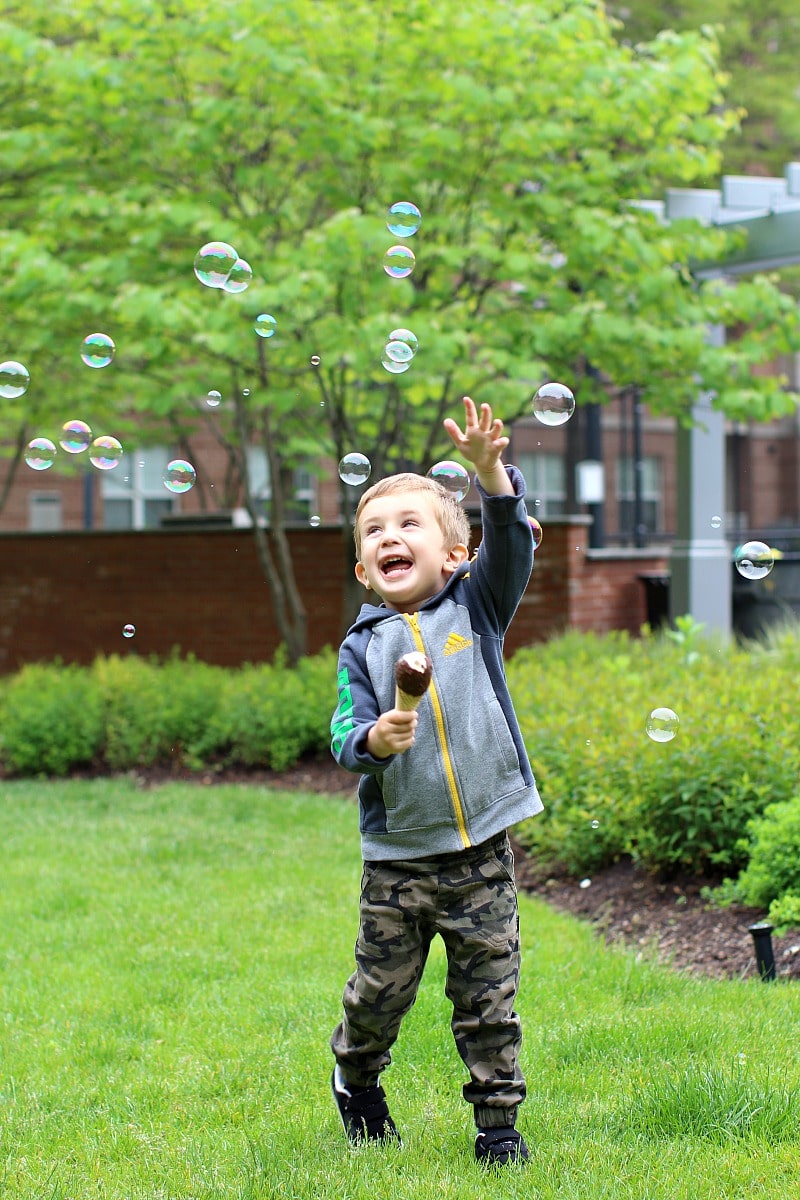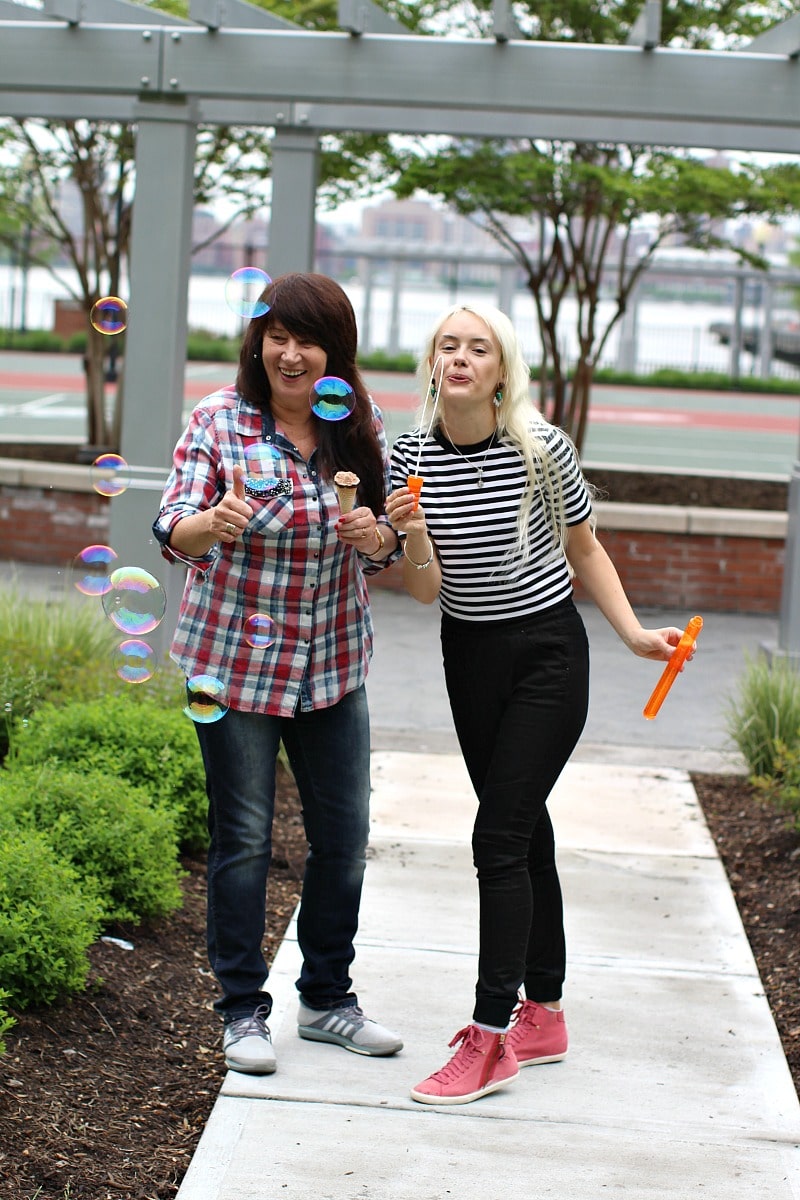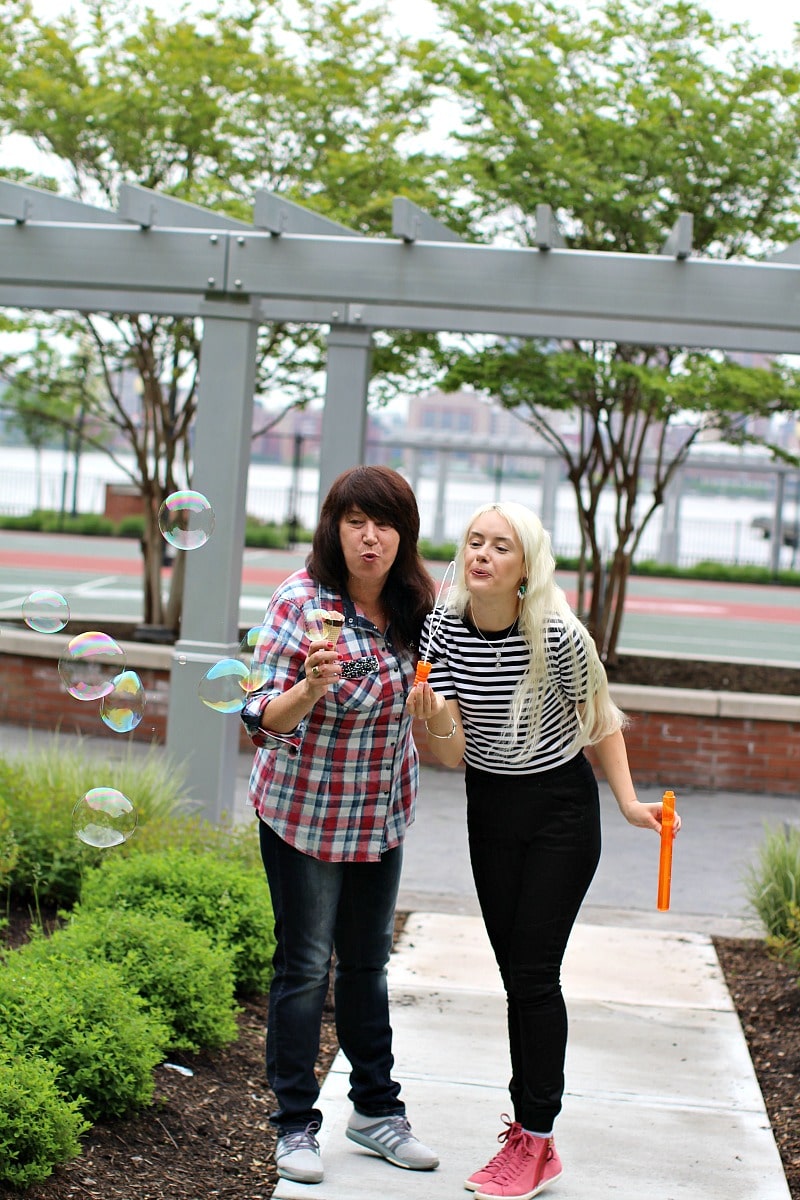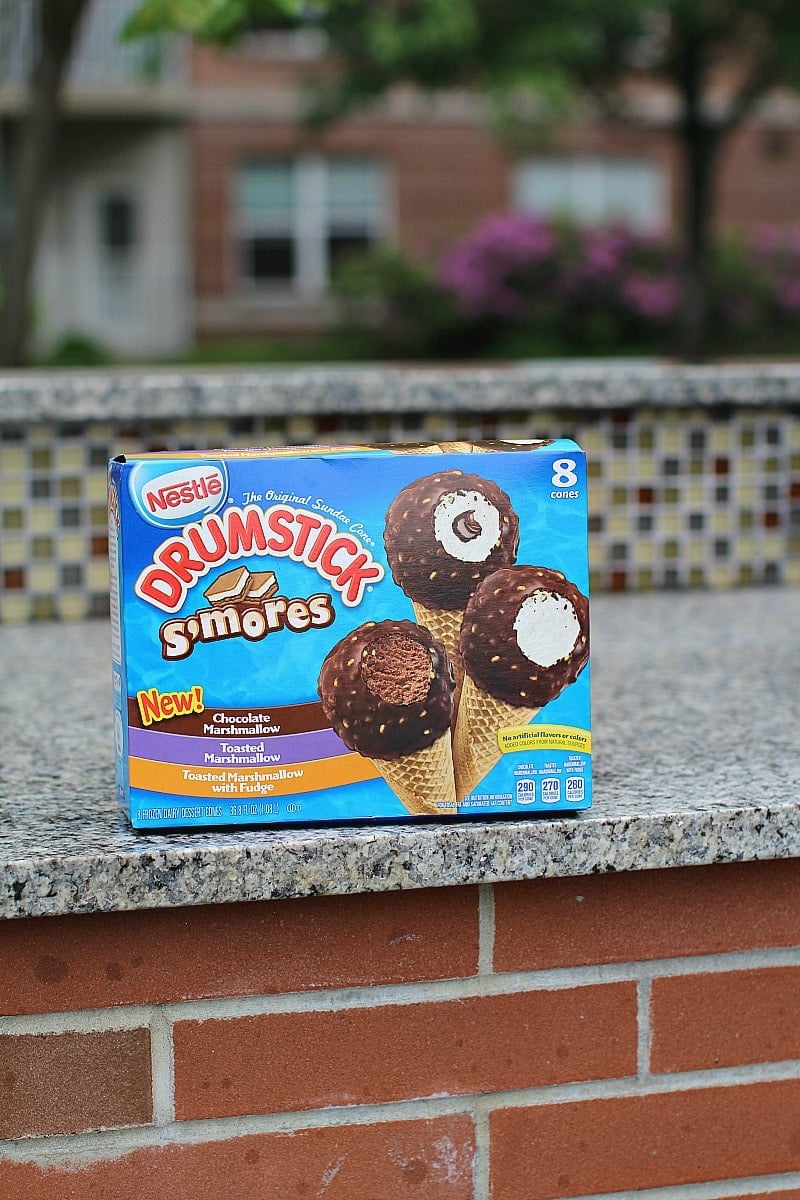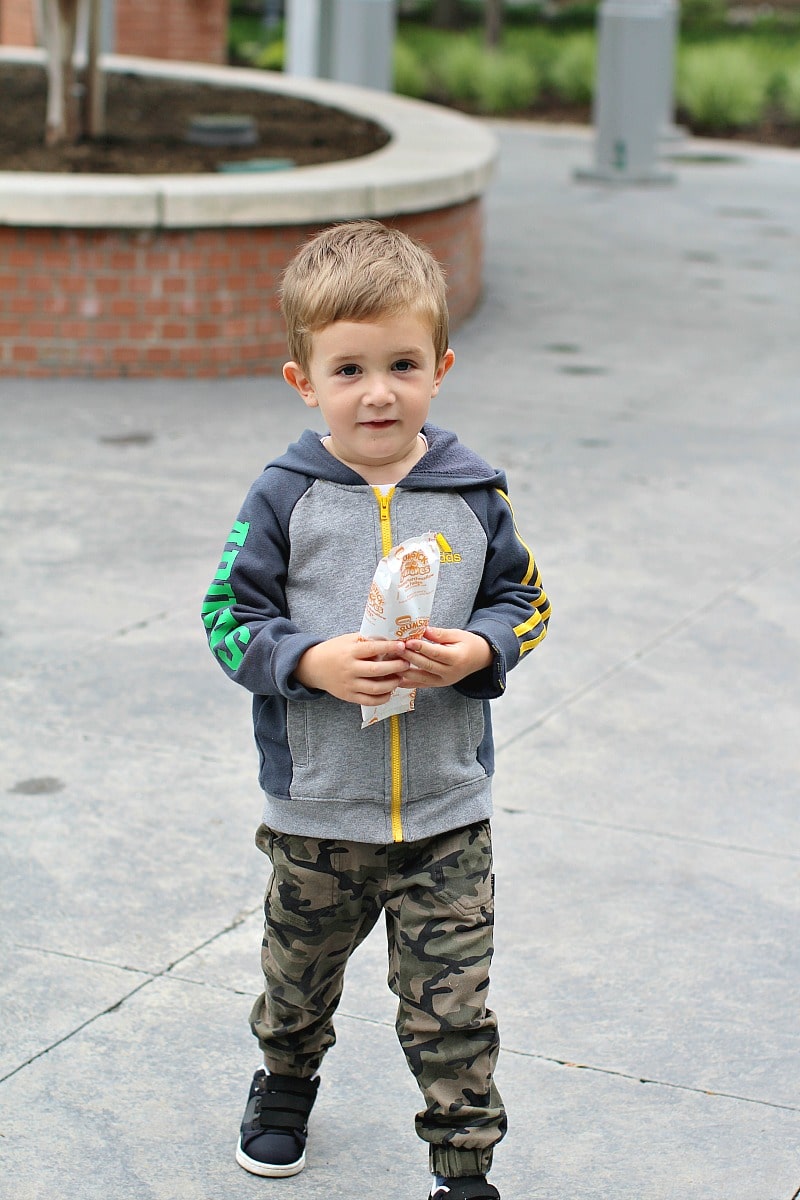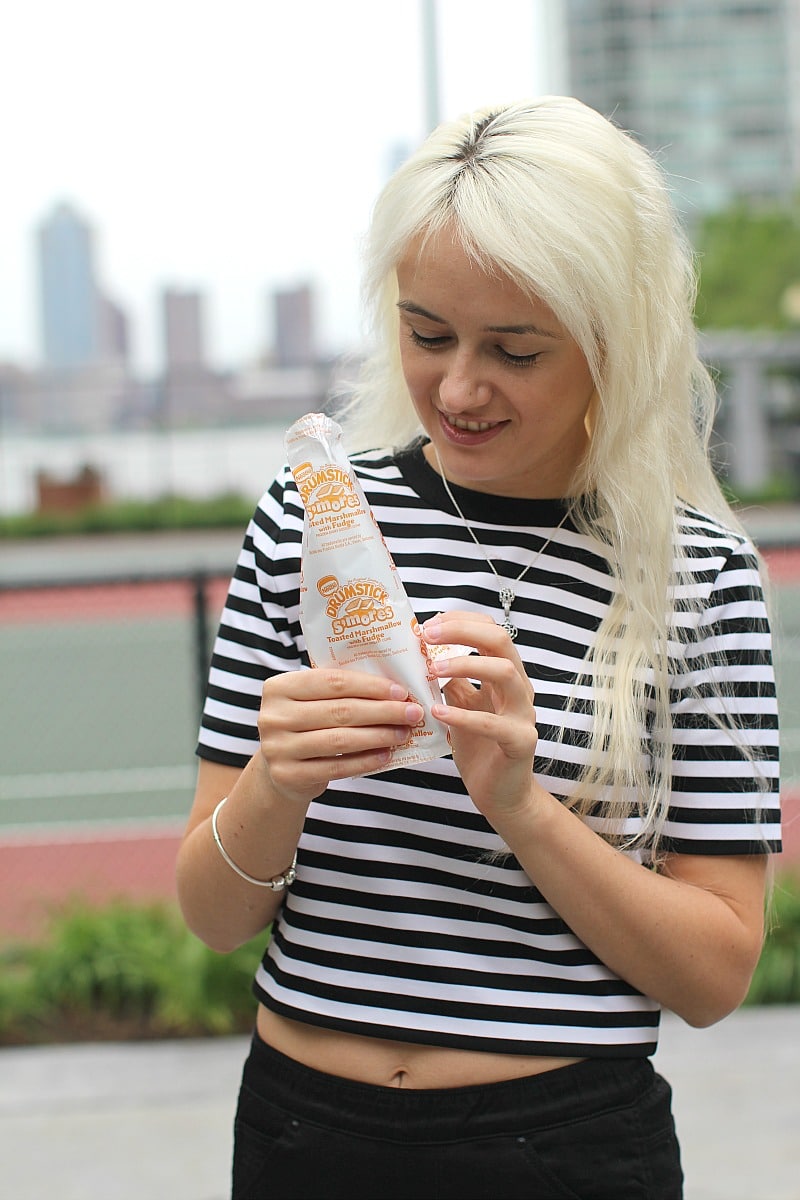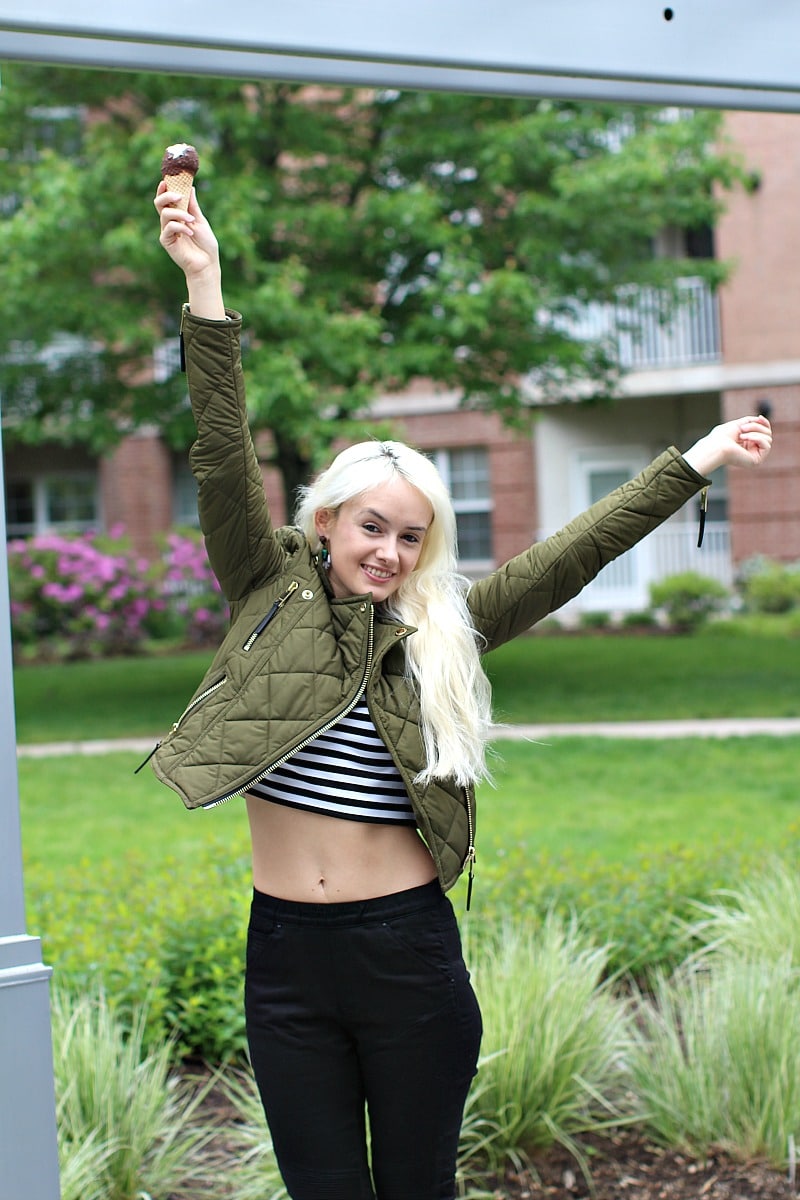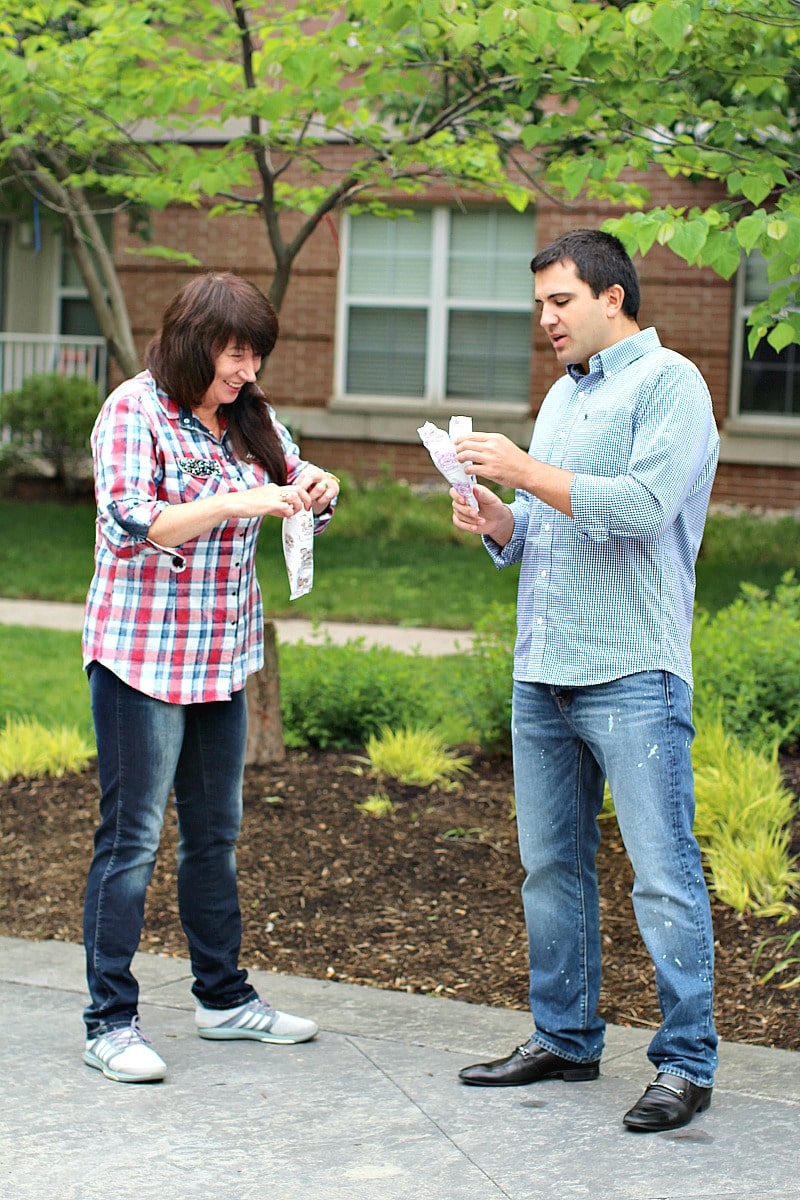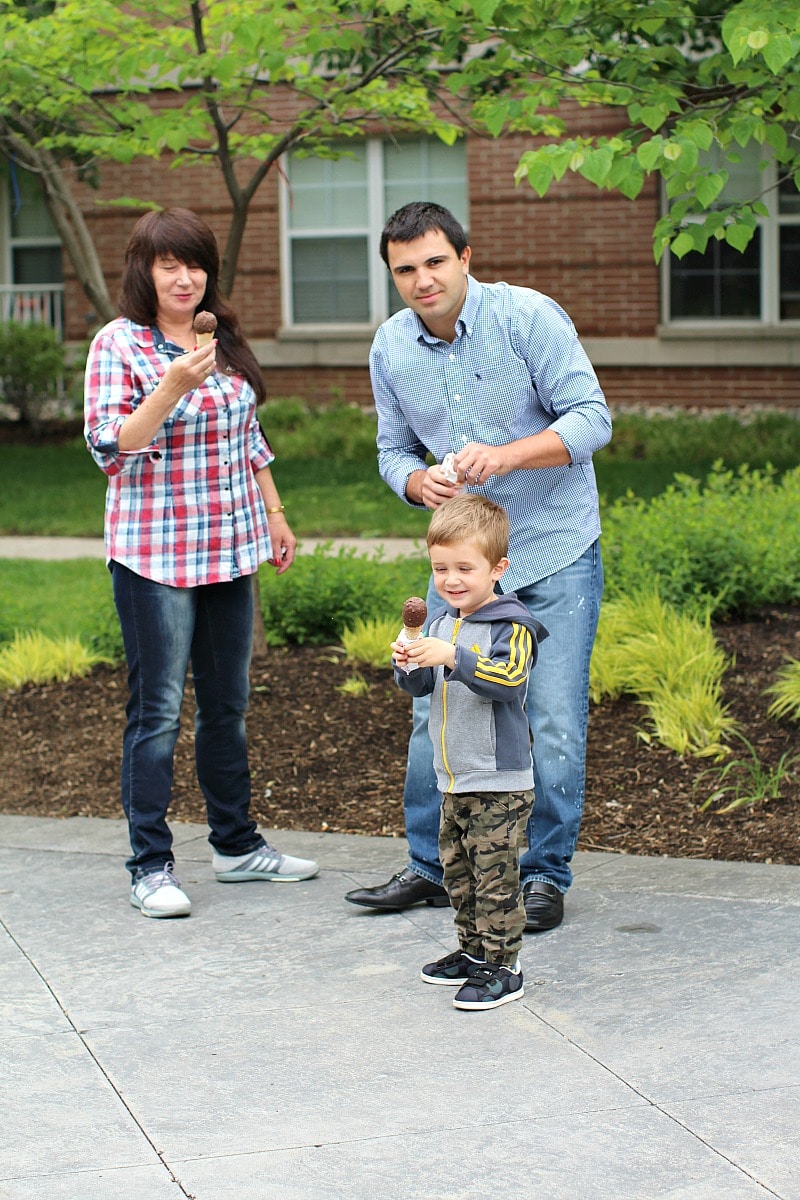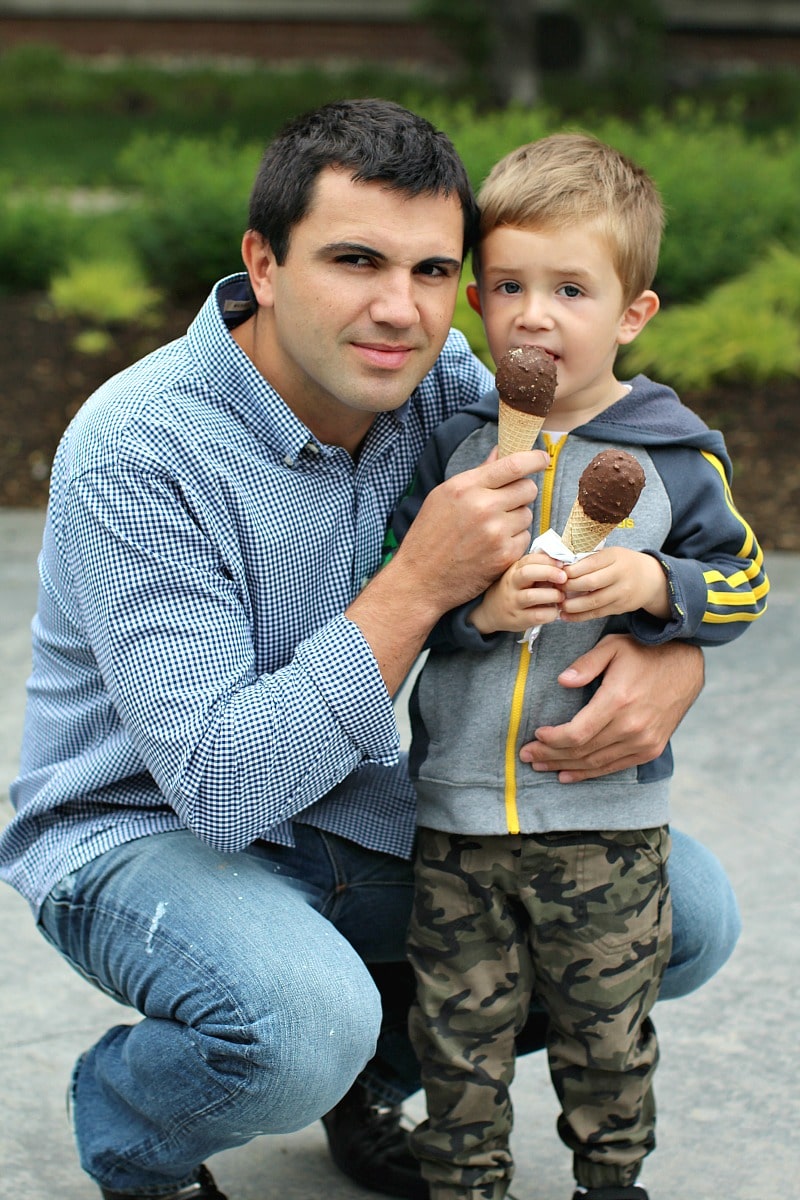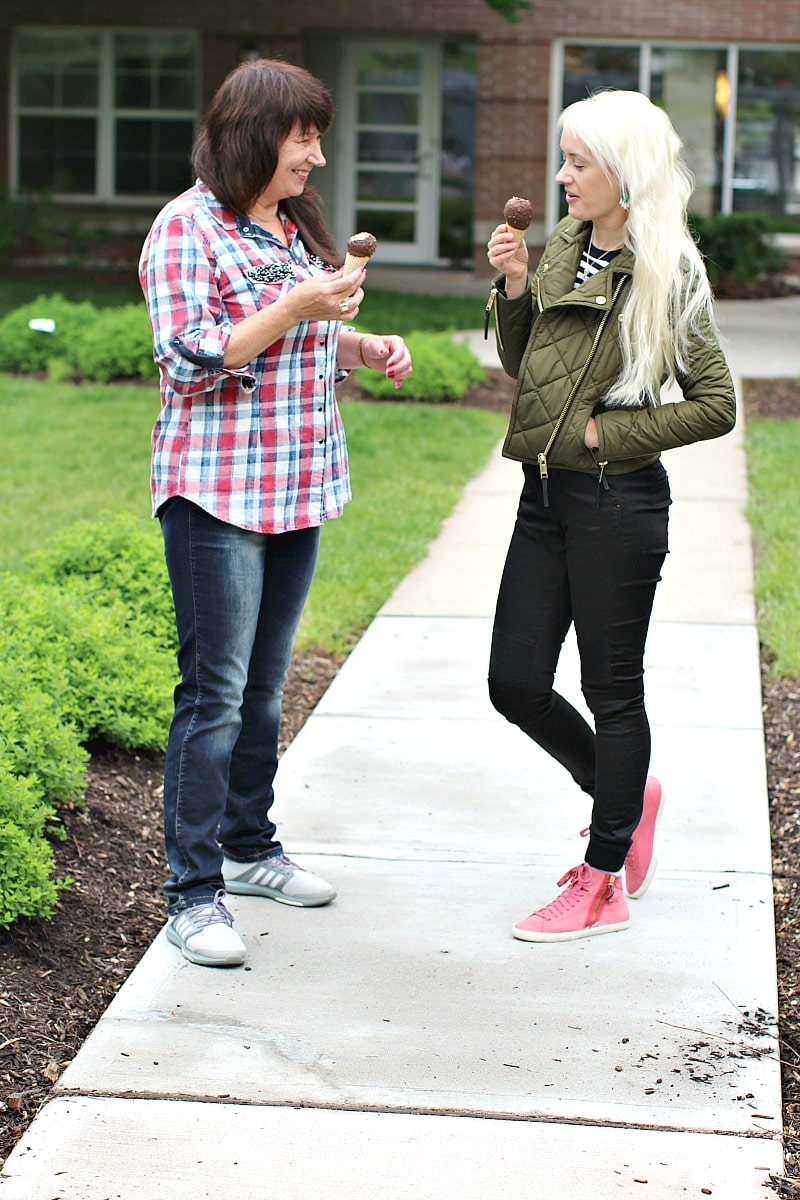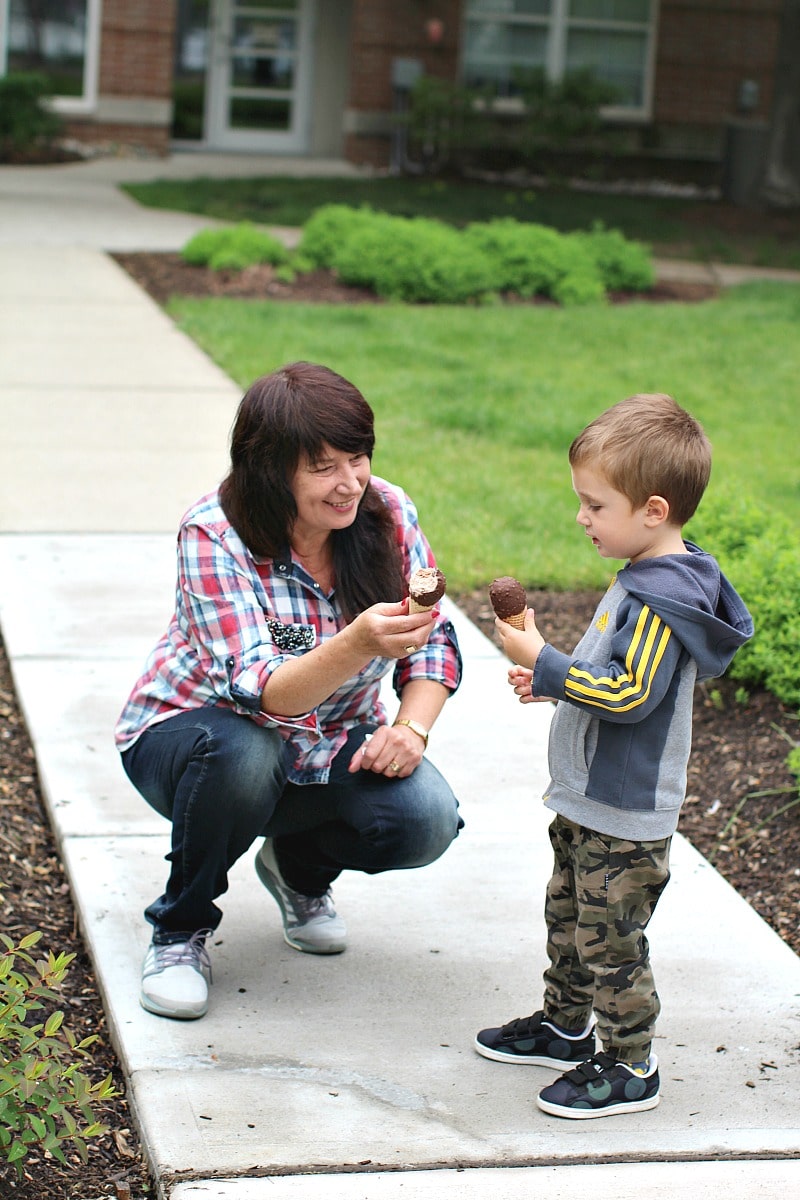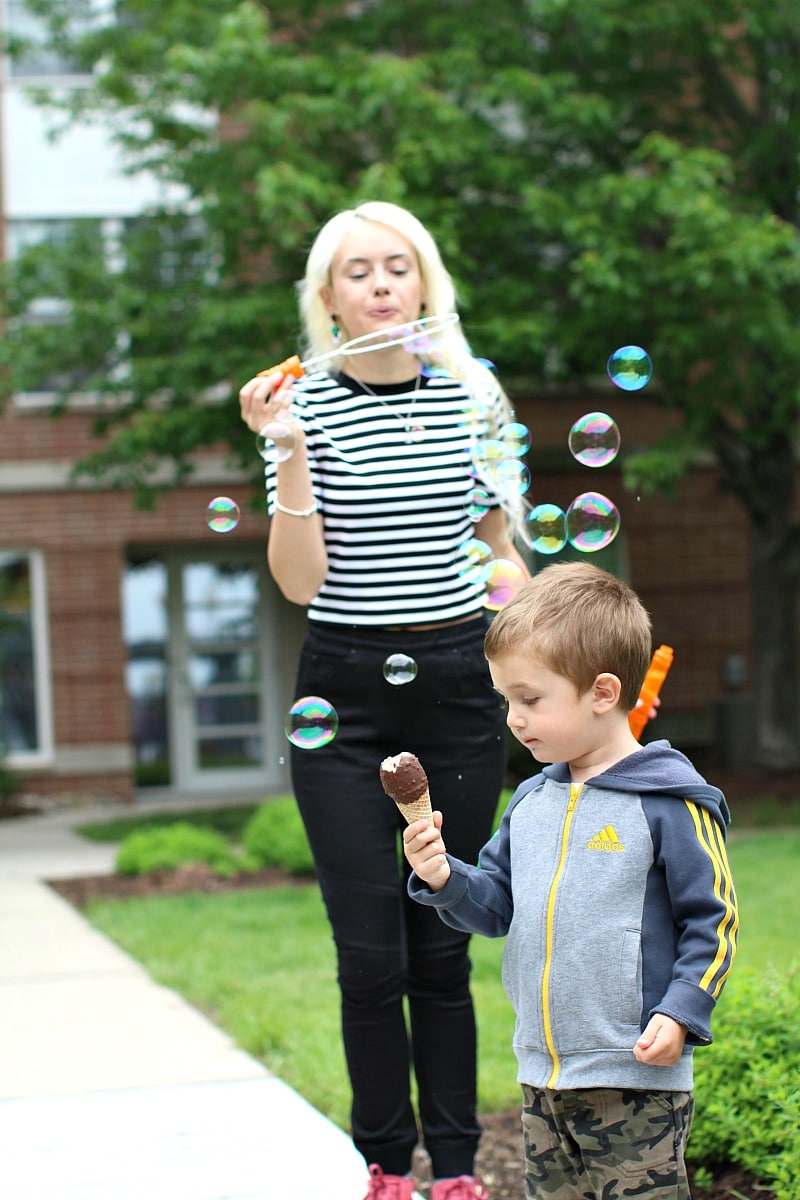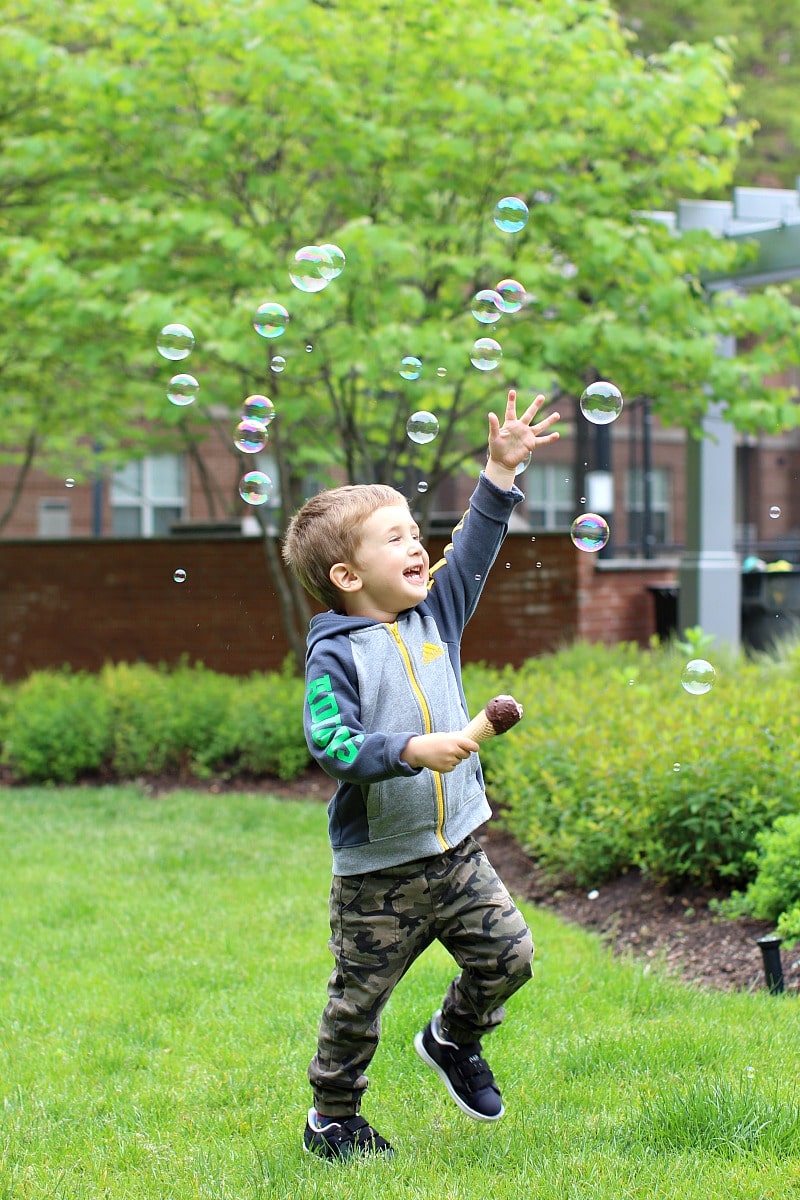 Hi guys, how was your weekend? Ours was filled with fun events and a good amount of outdoor playtime that was fun for the adults and kiddo. We have been getting some cloudy, rainy weather in New Jersey lately, but nothing could've stopped us this weekend to enjoy the outdoors. We chased the sun on Sunday and when noticed that it's sunny, bright and warm we took the little guy out for some outdoor playtime that was much needed after a few hours in the house.
He was so happy and totally enjoyed his time with mommy, daddy and his grandma that came to visit all the way from Moldova. As full-time working parents we value so much these weekend hours with our guy, as during the week things are more hectic and routine. We just recently went to Mexico, a big family trip that allowed us to spend some quality family time and on that trip my son became ice cream obsessed just like his mother. He had ice cream every single day and from the day we came back he keeps asking me to get him some ice cream.
In our family ice cream is a separate food group, I am completely in love with it and I call it my all time favorite "food"! The little guy definitely got my genes on this one. Finally, for our outdoor playtime I got us some bubbles, as they always make me smile and also Nestlé® Drumstick® S'mores ice cream as they completely scream summer to me. Little S is obsessed with those delicious, easy to handle cones. The fun part? He can eat his ice cream while chasing bubbles.
As an ice cream obsessed family we enjoyed our fair share of Nestlé® Drumstick® S'mores. NEW Nestlé® Drumstick® S'mores is a new product that brings out all the delicious flavor of S'mores with marshmallow flavored ice cream, a rich graham cracker and divine chocolatey coating. It also comes in three delicious flavors: Toasted Marshmallow with Fudge, Toasted Marshmallow, Chocolate Marshmallow.
I have so many sweet memories from my childhood of my parents taking me out for ice cream. I was actually born in former Soviet Union and ice cream at that time wasn't widely available. I remember waiting for the weekend for my parents to get me some. I want to create beautiful memories for my son, something that he can look back and say that it was so fun to chase bubbles and eat ice cream with mommy and daddy. Something that it's a tradition in our family and he will remember forever. Now I have the photos that I can show him how much fun he had!
Visit local grocery retailers to purchase NEW Nestlé® Drumstick® S'mores, or visit Drumstick.com to learn more.
I was selected for this opportunity as a member of Clever Girls and the content and opinions expressed here are all my own.