Fudgy Walnut Coffee Brownies
Fudgy Walnut Coffee Brownies are made with instant coffee for a deep and shining java flavor, and loaded with chewy walnuts for the perfect dessert.
We love making rich, creamy and puffy chocolate desserts like our famous Best Chocolate Banana Bread, German Chocolate Cupcake and Chocolate Baileys Poke Cake.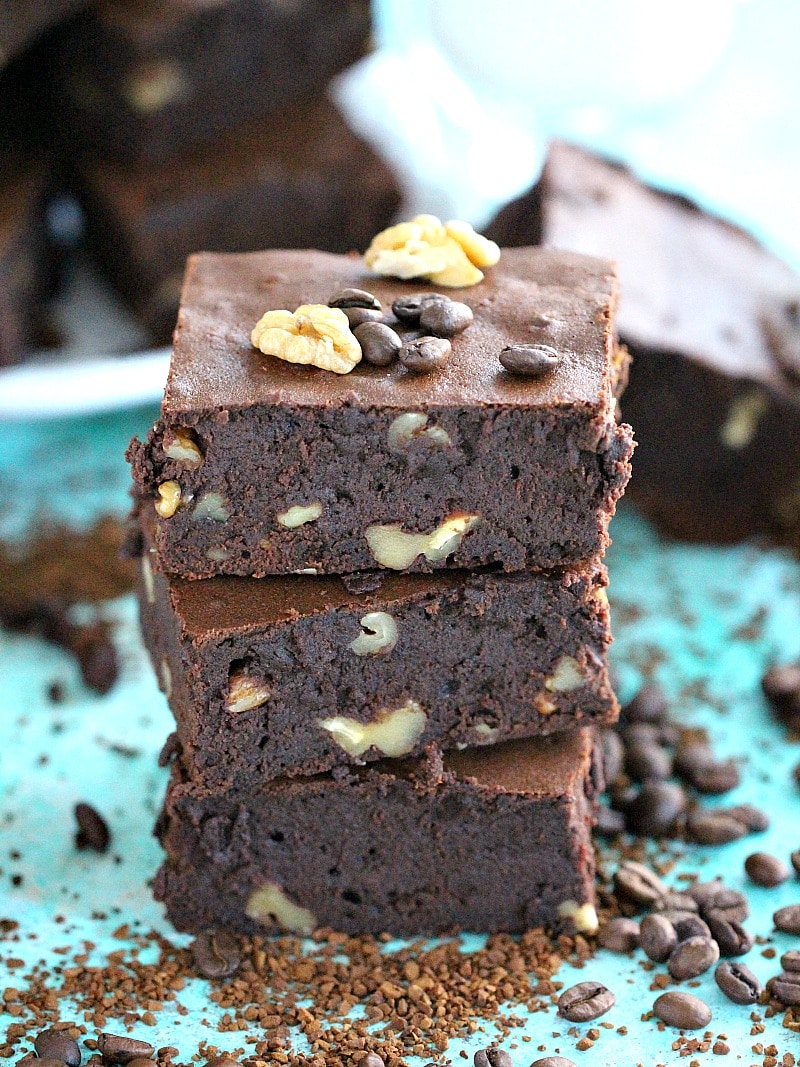 Walnut Coffee Brownies
Walnut Coffee Brownies have a perfect combination, since it unites chocolate and coffee together for a delicious flavor. These Coffee Brownies are dense and decadent, with a nice chewiness from the walnuts. To make the coffee flavor shine, I added some instant coffee to the batter, and it made all the difference.
Why You'll Love These Walnut Coffee Brownies:
They are rich and chocolaty and are a show stopper dessert.
If you love coffee, these brownies pair great with a cup of java.
These are perfect for a party and special occasion.
Rich, creamy and delicious, they are guaranteed to become a show stopper on the dessert table.
Can be made 1 or 2 days in advance so you don't have to worry about a last minute dessert.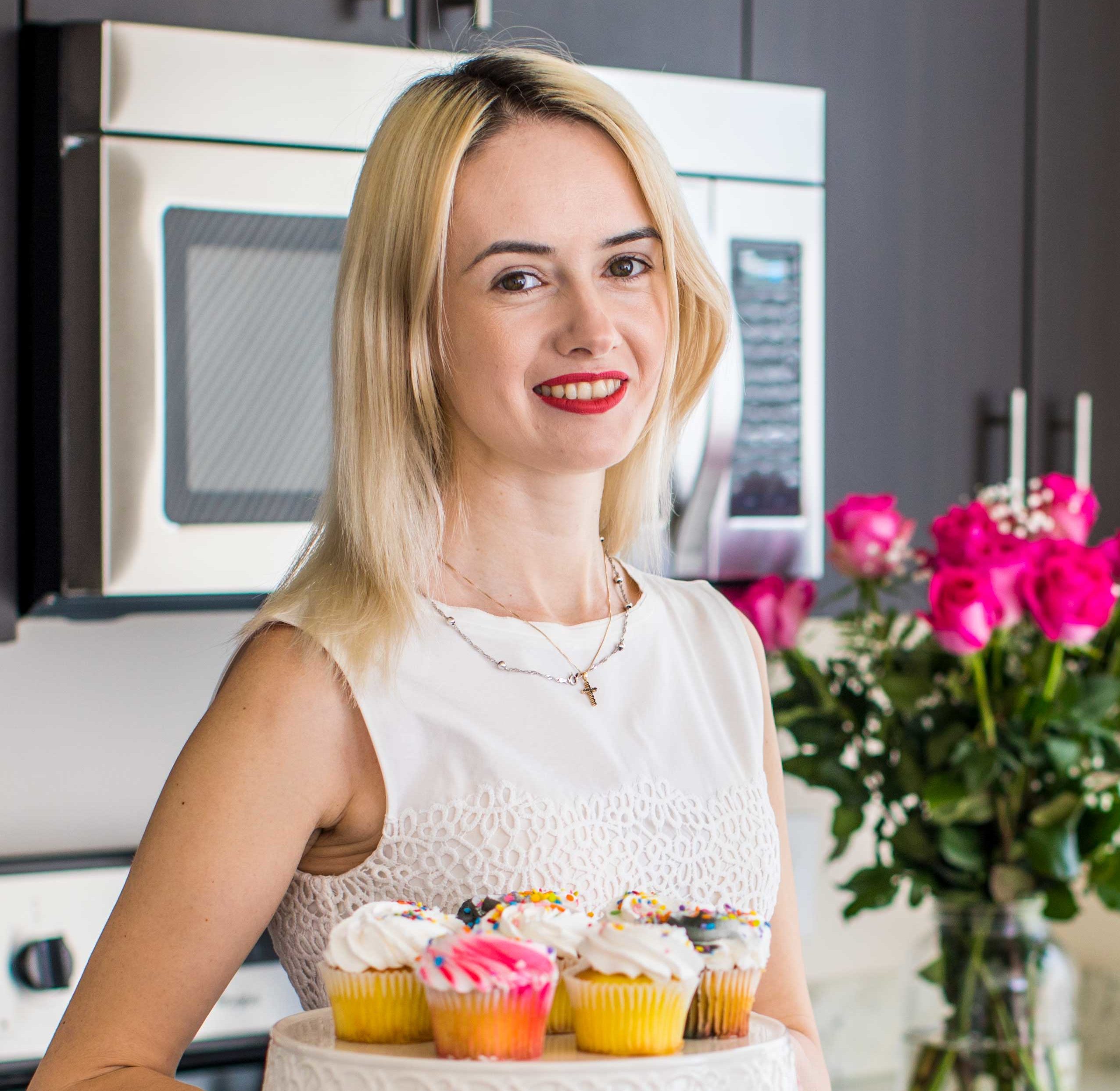 Follow us on Pinterest for more delicious recipes!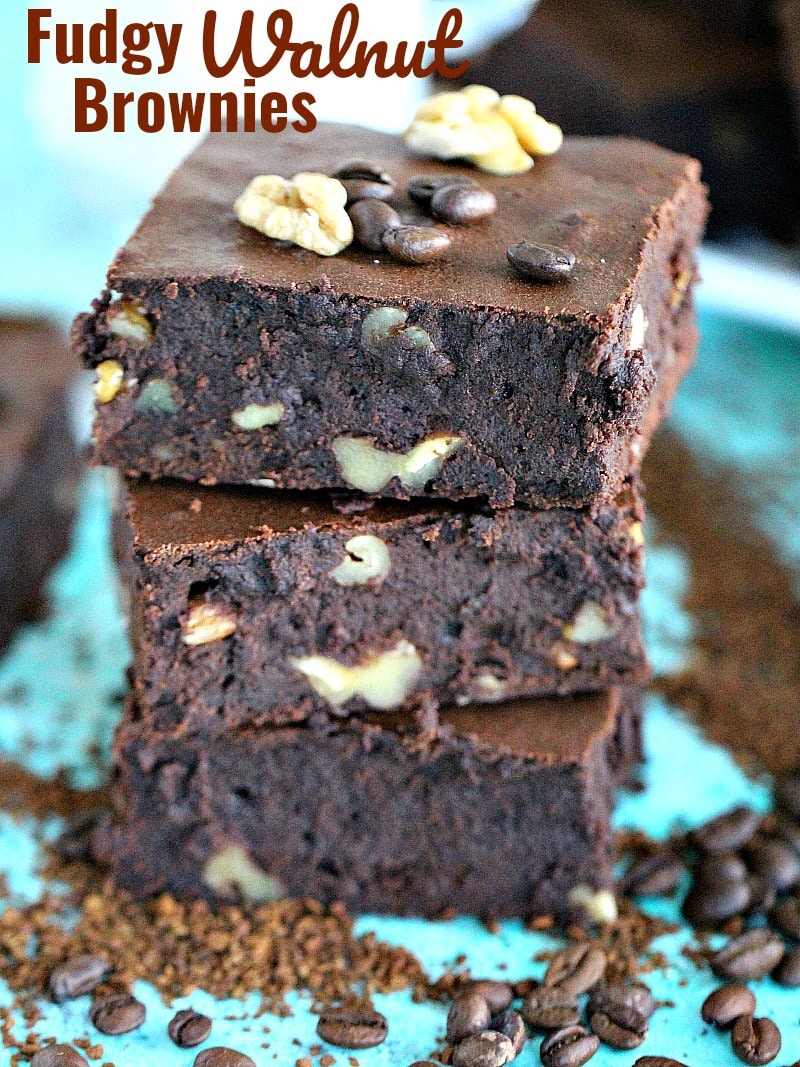 What is a Coffee Brownie?
A Coffee Brownie is usually a brownie that can be served with coffee or its made with coffee.
How to store Coffee Brownies?
Freshly baked coffee brownies will last for about 3 to 4 days at normal room temperature. While you can store them in the refrigerator, for about 1 week, cover with foil or plastic wrap to prevent brownies from drying out.
Can you Freeze Coffee Brownies?
Yes. Wrap the coffee brownies tightly with aluminum foil or plastic freezer wrap and it will maintain it's best quality for about 2 to 3 months, but will remain safe for consumption beyond that time. Thaw in the fridge before serving.
Below you can find additional Brownie recipes:
Save Recipe
Coffee Brownies
Author: Catalina Castravet
Serves: 10 brownies
Prep time:

10

minutes
Cook time:

40

minutes
Total time:

50

mins
Nutrition information
Calories: 438 Carbohydrates: 94 Protein: 10 Fat: 6 Saturated Fat: 2 Cholesterol: 133 Sodium: 201 Potassium: 441 Fiber: 6 Sugar: 74 Vitamin A: 280 Calcium: 129 Iron: 3.8
Save Recipe
More recipes you might love