Vince Camuto Lace Trim Sweater Dress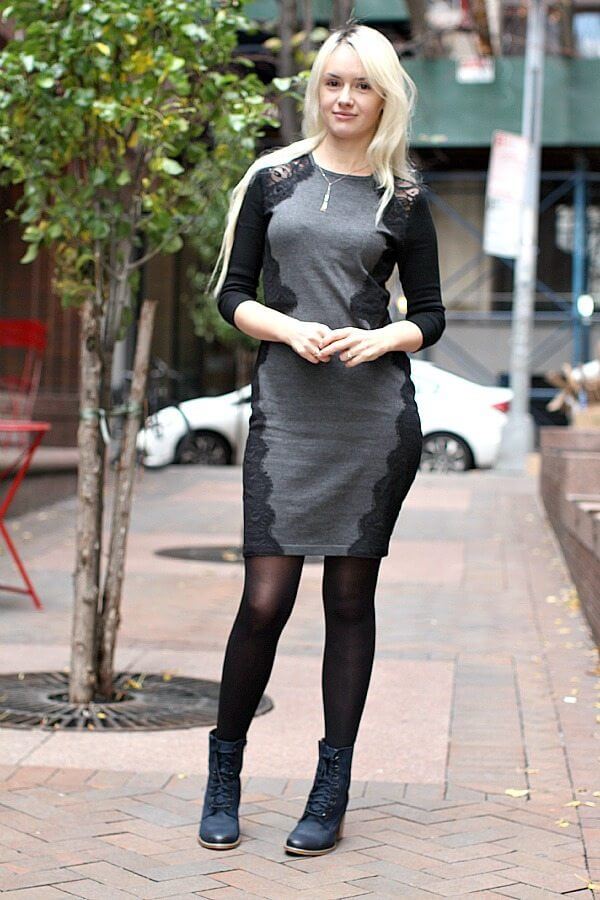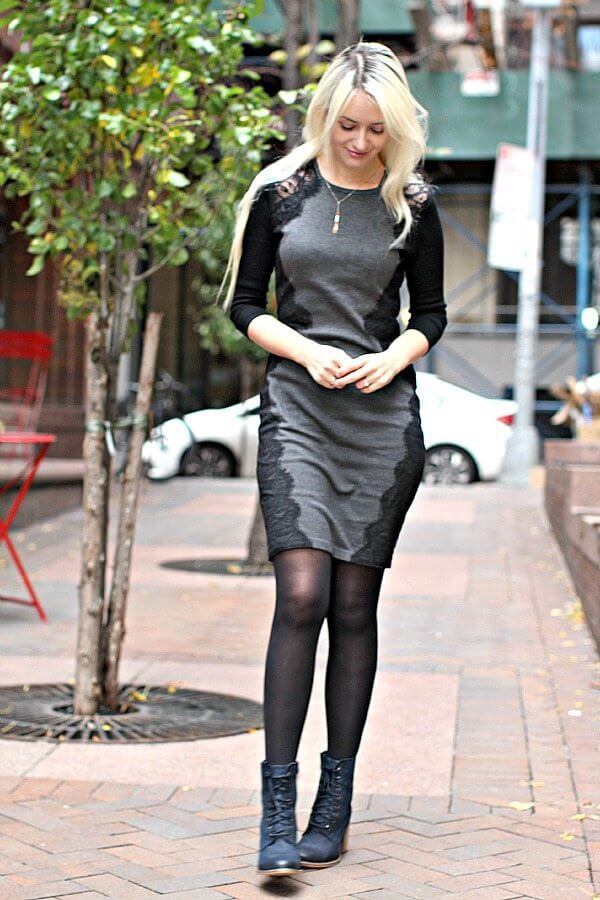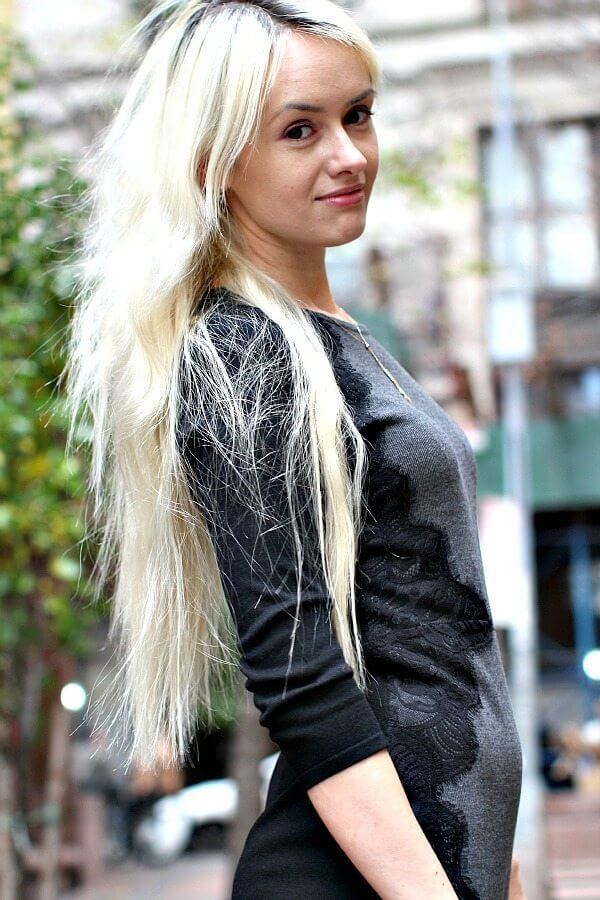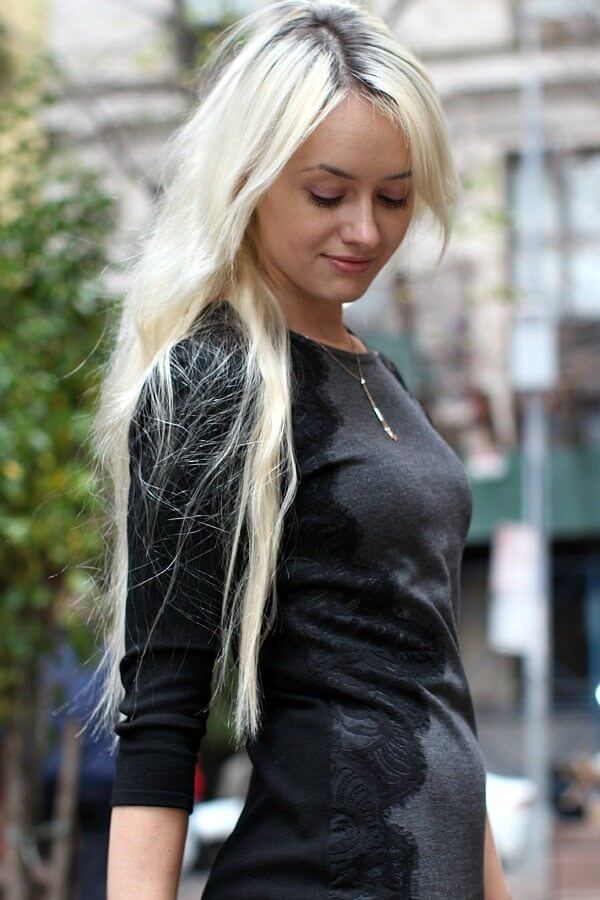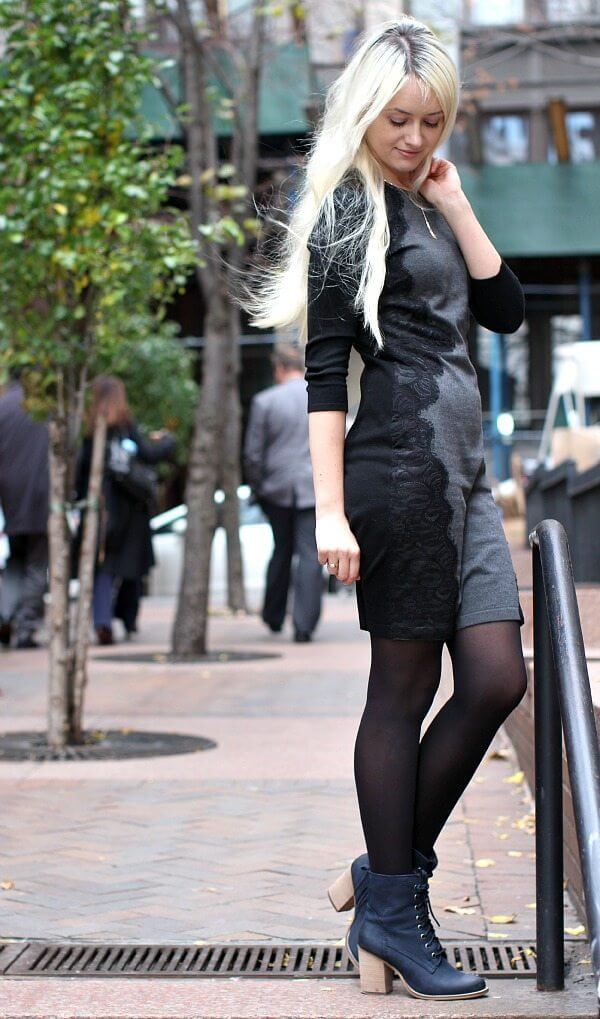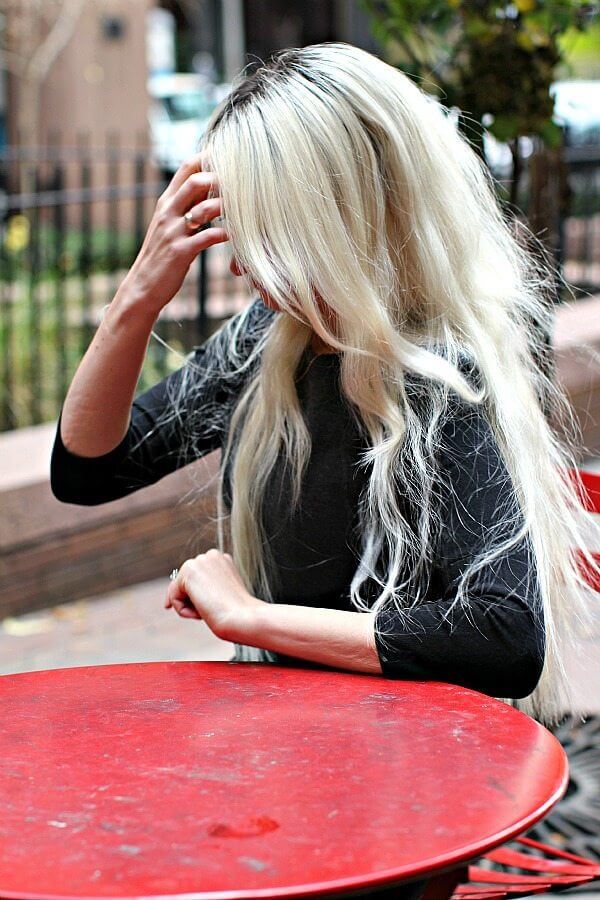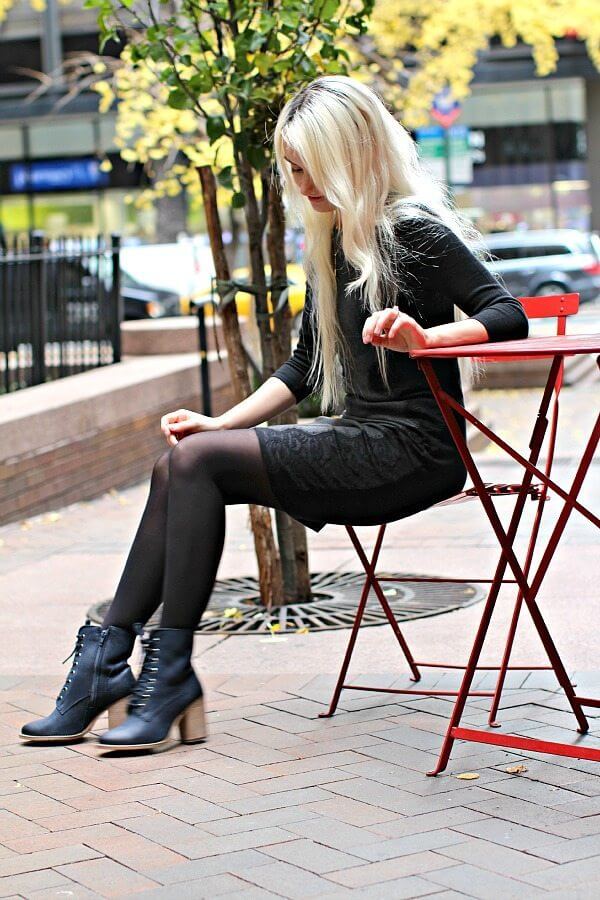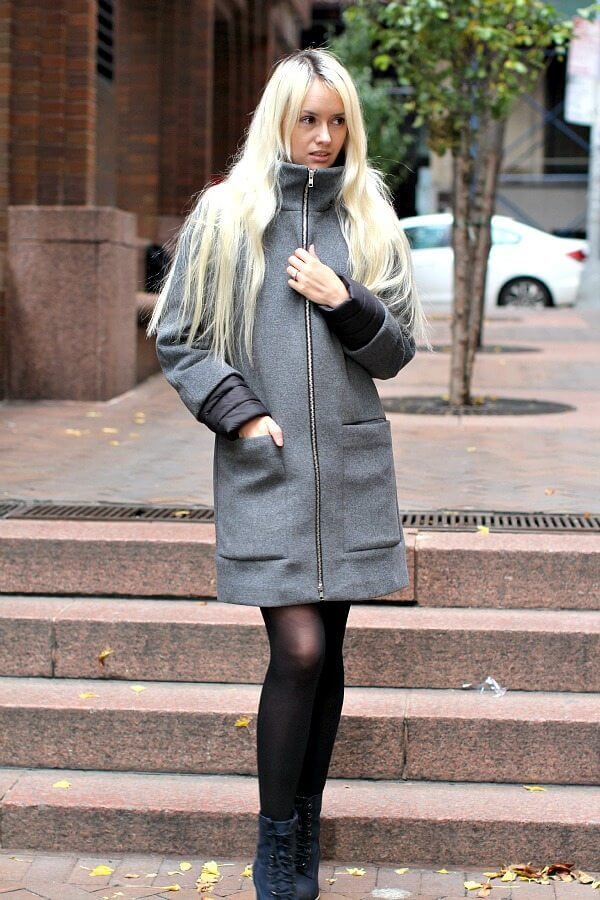 Dress: Vince Camuto | Booties: Steve Madden |Coat: Soia & Kyo |Makeup: BB Cream Tarte | Eyes: Black Dior mascara | Earrings – Movado with yellow diamonds |
This outfit has all my favorite fall colors, lots of grey, some black and deep blue. One of my favorite dresses of this season is this Vince Camuto Lace Trim Sweater Dress that is flattering and at the same time very comfortable. I like the neutral grey color and the beautiful lace details on the side. That lace trim is magical, the side black color is very flattering on the body, giving it a hourglass silhouette illusion.
The coat is another favorite, I have purchased so many coats over the years, but unfortunately always felt kind of cold wearing them. With New York harsh winters and winds I need something to keep me toasty warm. This coat has a quilted vest-front insert and cuffs that add another layer of warmth and protects you from the cold winds. I also liked it's sporty vibe, it can be easily worn with some jeans, but it also perfectly goes with a nice dress.
The booties are my latest purchase, I was attracted by the gorgeous deep blue hue. It doesn't hurt that they are super comfortable and I can wear them all day long with no pain.
All in all, I find myself reaching more and more for greys and blacks, I guess winter is really just right around the corner.