Vegan Roasted Eggplant Spread
Vegan Roasted Eggplant Spread is a healthy, creamy, garlicky and nutty spread, and perfect appetizer for any occasion.
I love spreads because they are simple to make, and can be served at about any event. Like Million Dollar Dip, Creamy Chicken Caesar Dip and Roasted Red Pepper Tomato Feta Dip, this spread will be the highlight of any party!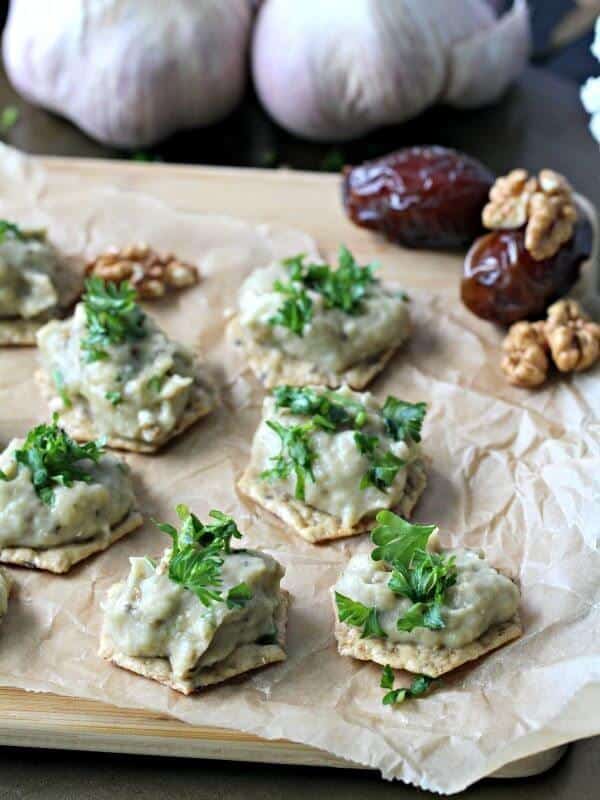 Vegan Roasted Eggplant Spread
This Vegan Roasted Eggplant Spread is a crowd pleaser, its hearty and delicious, with a nutty flavor and a rich texture. Also, adding walnuts is definitely optional, so if you have allergies you can skip them. However, they are definitely the secret ingredient as they add a little richness and the texture is more consistent, so please add them if you can.
The spread can be made vegan or vegetarian, depends which one you prefer. The recipe asks for mayo, but you can substitute with vegan mayo just like I did. Similarly, the result is creamy, delicious and a fluffy spread. Fresh garlic, that I picked from the Farmer's Market was minced add mixed in for extra flavor. This spread is great on crackers, but you can also serve it as a dip with crunchy veggies and pretzels on the side. The irresistible creaminess and freshness will be a hit with your guests.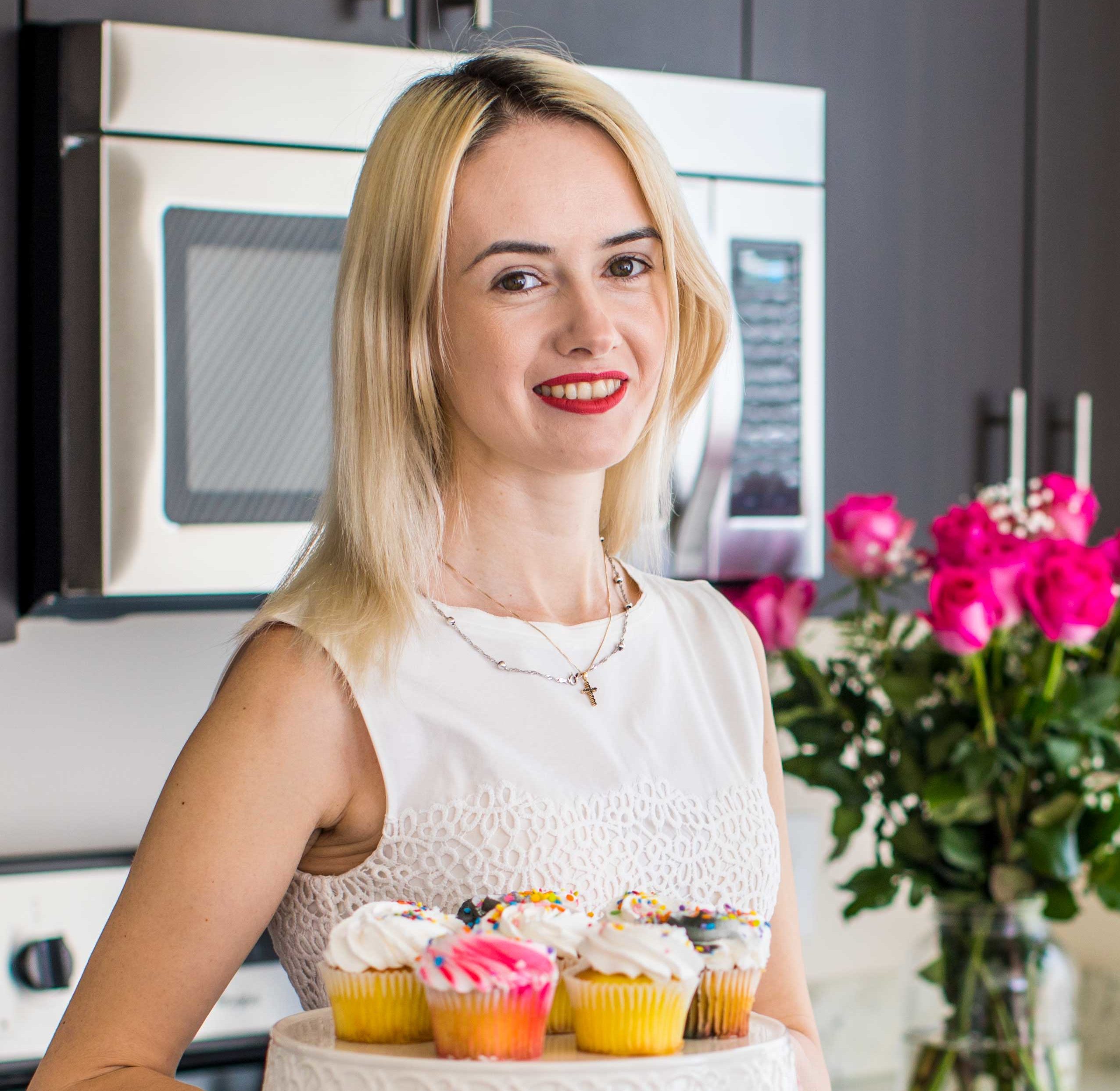 Follow us on Pinterest for more delicious recipes!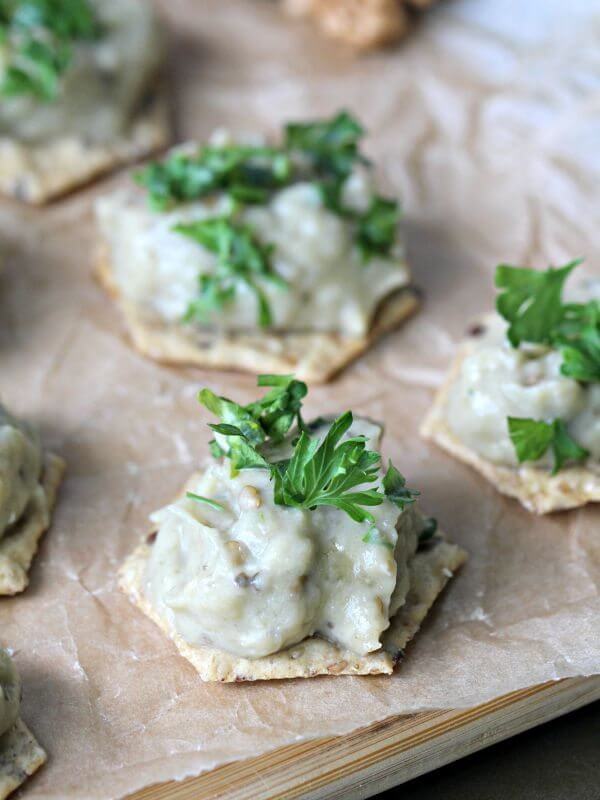 Why You'll Love This Vegan Roasted Eggplant Spread
First, the spread is incredibly easy to make with minimum dishes to clean.
Also, great alternative to use eggplants.
Naturally gluten free.
In addition, the spread is creamy and rich, the perfect crowd appetizer.
Can be served with crunchy veggies, veggie sticks, chips, crackers or toasted bread.
Any leftovers are delicious and can also be served on toast.
What to serve with Vegan Roasted Eggplant Spread
Since this spread is a great appetizer, it pairs well with:
Chips and crackers
Crunchy veggies such as celery, zucchini, cucumbers, broccoli floret and carrots
Toasted bred – for even more flavors, top it with avocado and bacon
Save Recipe
Vegan Roasted Eggplant Spread
Author: Catalina Castravet
Serves: 6 servings
Prep time:

10

minutes
Cook time:

40

minutes
Total time:

50

mins
Nutrition information
Calories: 196 Carbohydrates: 2 Protein: 1 Fat: 20 Saturated Fat: 2 Cholesterol: 7 Sodium: 119 Potassium: 59 Fiber: 0 Sugar: 0 Vitamin A: 10 Vitamin C: 1.2 Calcium: 17 Iron: 0.4
Save Recipe
More recipes you might love
Categories: