Vegan Lemon Tofu Cheesecake
This post may contain affiliate links. Please read my disclosure policy.
Vegan and Gluten Free, this Lemon Tofu Cheesecake with a delicious honey walnut or maple syrup crust is creamy, luxurious and flavorful.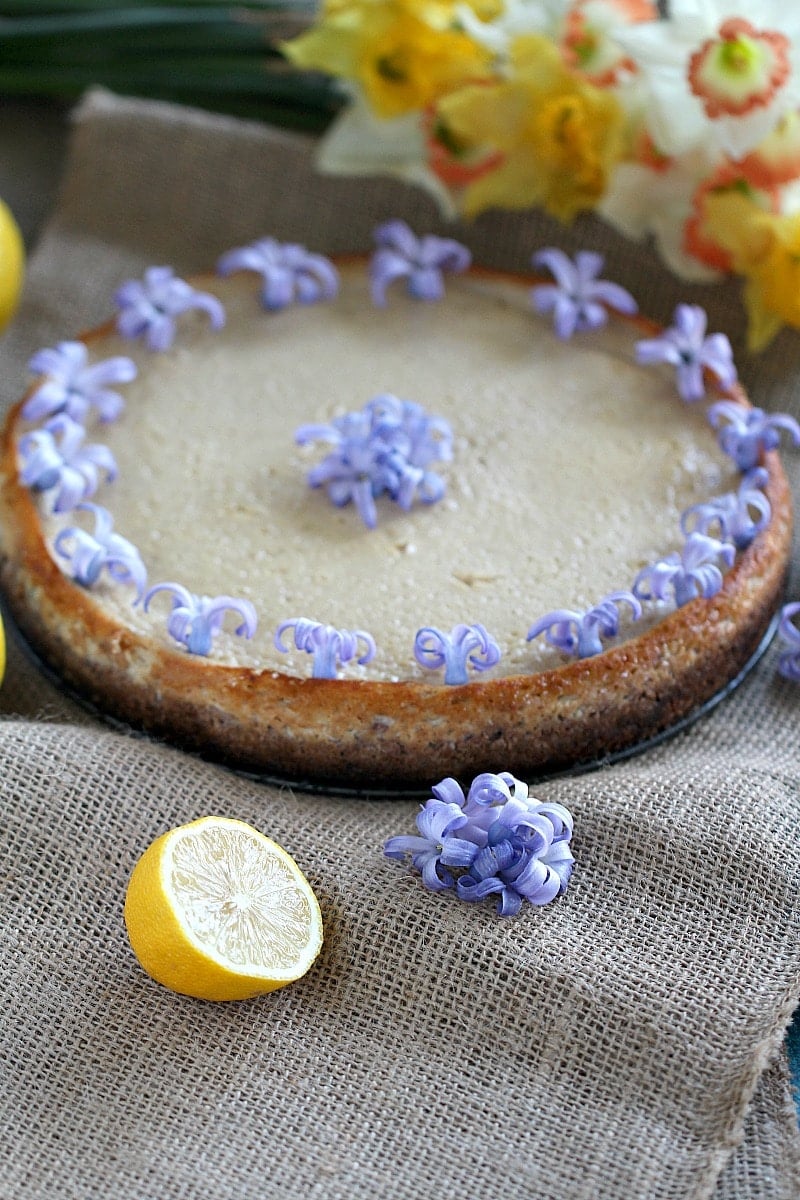 A creamy and luxurious Tofu Cheesecake is chilling now in my fridge, I keep finding my way to it and stealing bite after bite.

My week had a rough start with some unexpected back pain, which limits a lot the things I can do, but I am so glad that I found the energy to make this Lemon Tofu Cheesecake as I think it makes everything better. Tofu Cheesecake has been on my to do list for a long time. I am a Christian Orthodox, which means that during lent I have to eat vegan, and we have quiet a few lents, it almost adds up to half a year if you follow all of them.
You guys know that I am a huge fan of creamy desserts, so I was really missing them during lent, until I finally tried my hand at this Tofu Cheesecake that changed everything. I must say that everyone in my family, including my husband and father loved it. Its light, its creamy, with a beautiful lemon flavor. The crust is made from ground walnuts and honey, which after baking has a slight brown sugar flavor somehow.

MY LATEST VIDEOS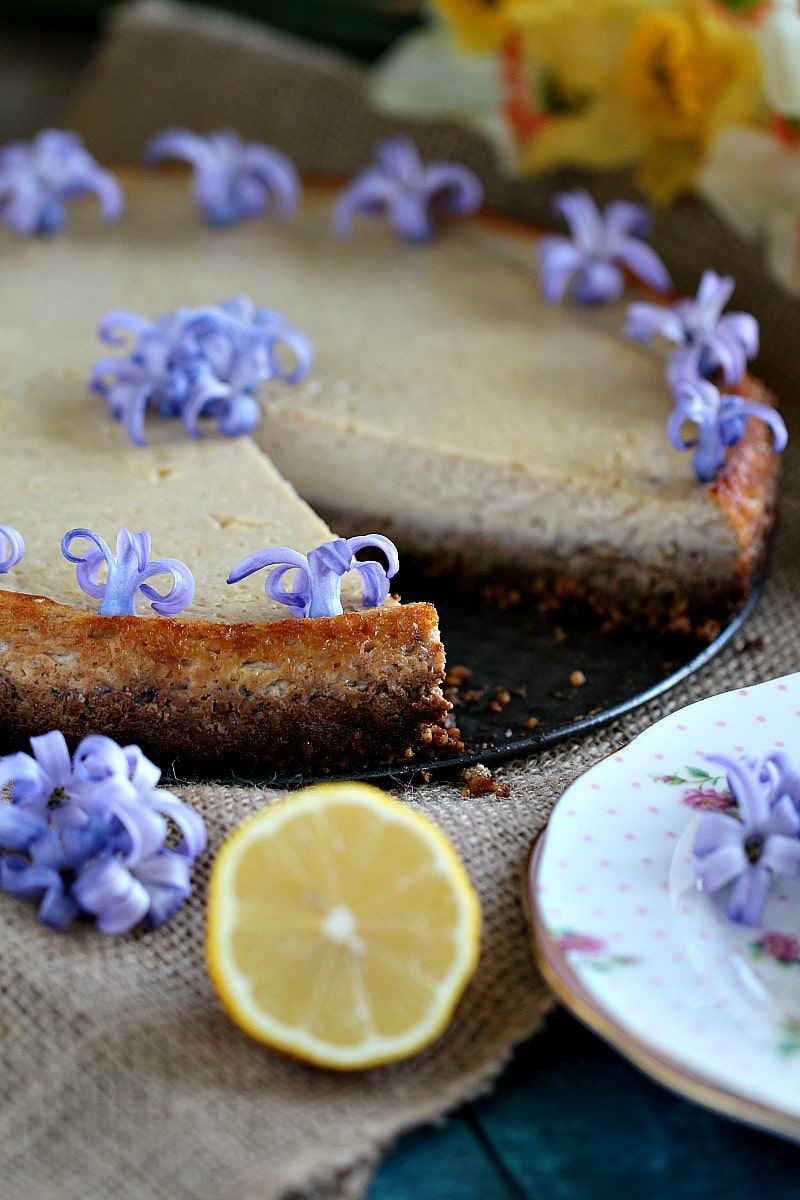 Also, this Tofu Cheesecake is very easy to make, after you mix and chill the walnut crust you add the rest of the ingredients to a blender, blend until all combined, pour and bake. I know! I wish all cheesecakes were as easy to handle.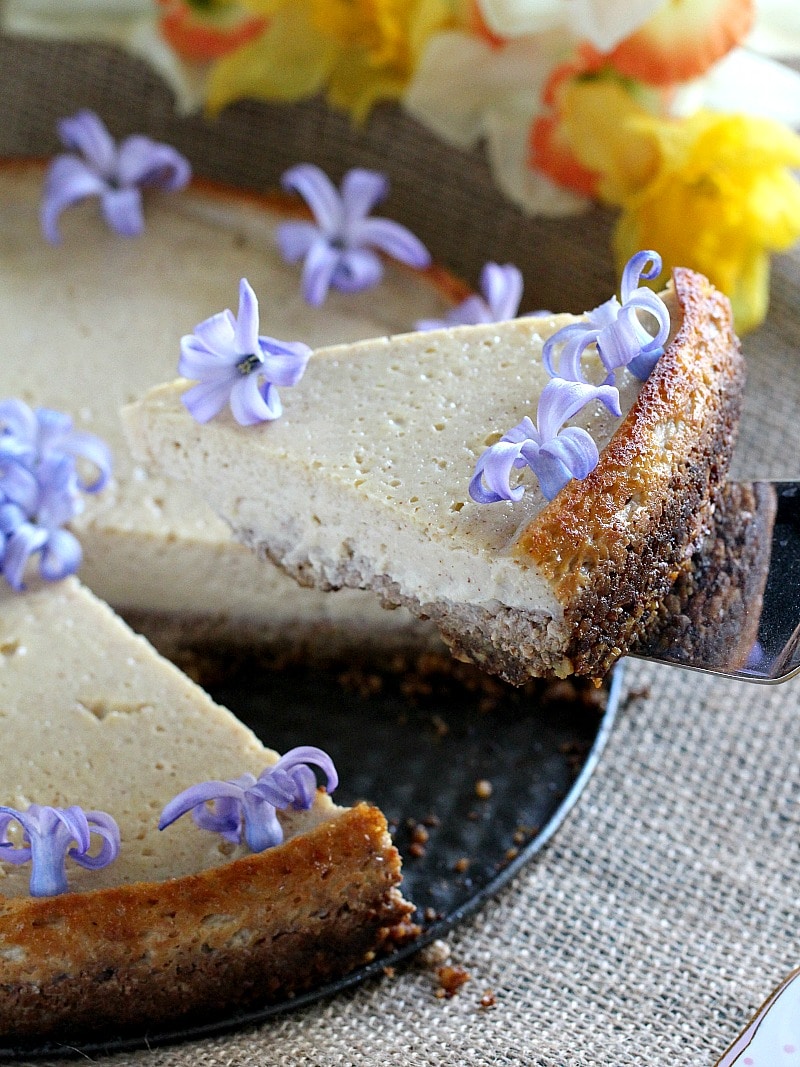 You know how cheesecakes are usually like picky boyfriends? Requiring extra attention when you bake them, those annoying water baths to avoid cracks? Well, good news, forget about all those worries when baking this Tofu Cheesecake as all you have to look for is lightly browed edges and top.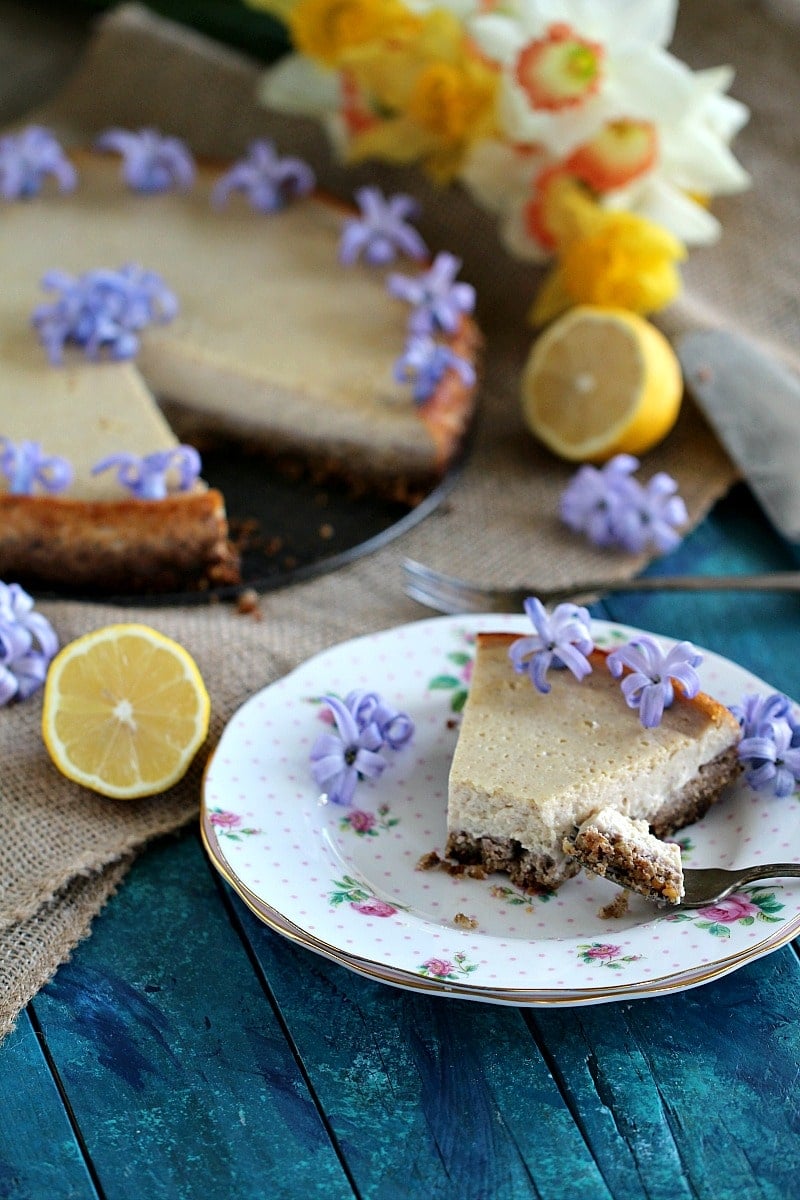 Treat yourself to this amazing Vegan Lemon Tofu Cheesecake that is actually on the healthier side and is bursting with flavor! This recipe would also work as a pie, or you can make it in a rectangular pan and cut it into individual Lemon Tofu Cheesecake bars.

Vegan Lemon Tofu Cheesecake
Vegan and Gluten Free, this Lemon Tofu Cheesecake with a delicious honey walnut crust is creamy, luxurious and flavorful.
Author:
Katalina Kastravet
Ingredients
Crust:
4 cups walnuts, measure and grind
¼ cup honey or maple syrup
Cheesecake:
1 teaspoon vanilla extract
2 lbs silken tofu
1 cup sugar
3 tablespoons or almond butter
½ teaspoon. salt
2 tablespoons grated lemon zest
2 tablespoons cornstarch dissolved in 4-5 tablespoons of lemon juice
Instructions
Preheat oven to 350 degrees F.
Crust:
Spray a 9-inch springform pan with baking spray and set aside.
Grind the walnuts, transfer to a medium dish, mix in the honey or maple syrup for a vegan version and press the mixture tightly into the springform pan. Place in the fridge for 10 minutes to chill.
Cheesecake:
Place all the ingredients into a blender and blend until smooth, about 30 seconds. Pour mixture into the pan and bake until top and edges are slightly browned, about 50 minutes. The center will look set, but it will be just a little giggly.
Cool on the counter, transfer to the fridge and refrigerate until thoroughly chilled and firm, about 6 hours. Store in the fridge.
Serve with fresh fruits, or raspberry sauce.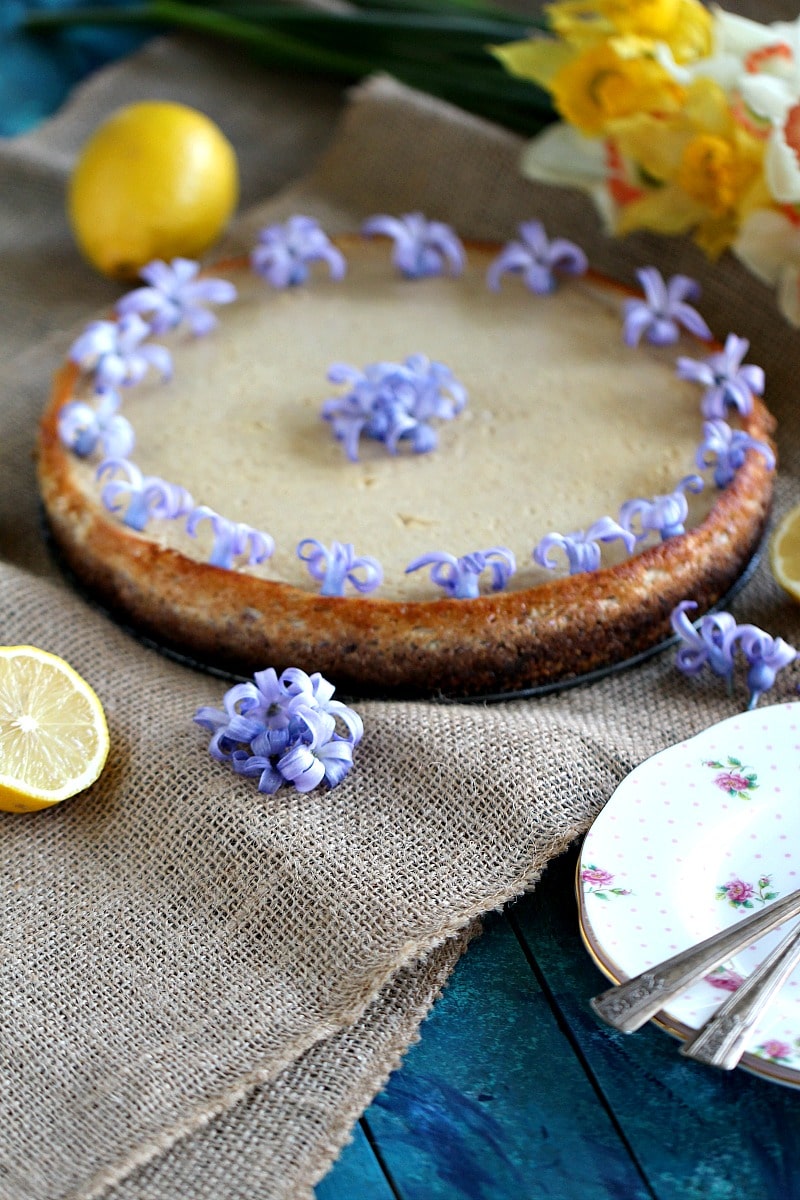 I know, it looks heavenly!

 

Peas and Peonies, LLC. owns the copyright on all images and text and does not allow for its original recipes and pictures to be reproduced anywhere other than at this site unless authorization is given. If you enjoyed the recipe and would like to publish it on your own site, please re-write it in your own words, and link back to my site and recipe page. Copying and/or pasting full recipes to social media or personal blogs is strictly prohibited. Sharing this recipe is very much appreciated and encouraged. Read my disclosure and privacy policy. This post may contain affiliate links.