The Perfect Pair Of Nude Sunglasses
Boyfriend jeans, biker boots, top layers and the perfect pair of nude sunglasses part of my fall outfit on our fall foliage adventure.
The Perfect Pair Of Nude Sunglasses.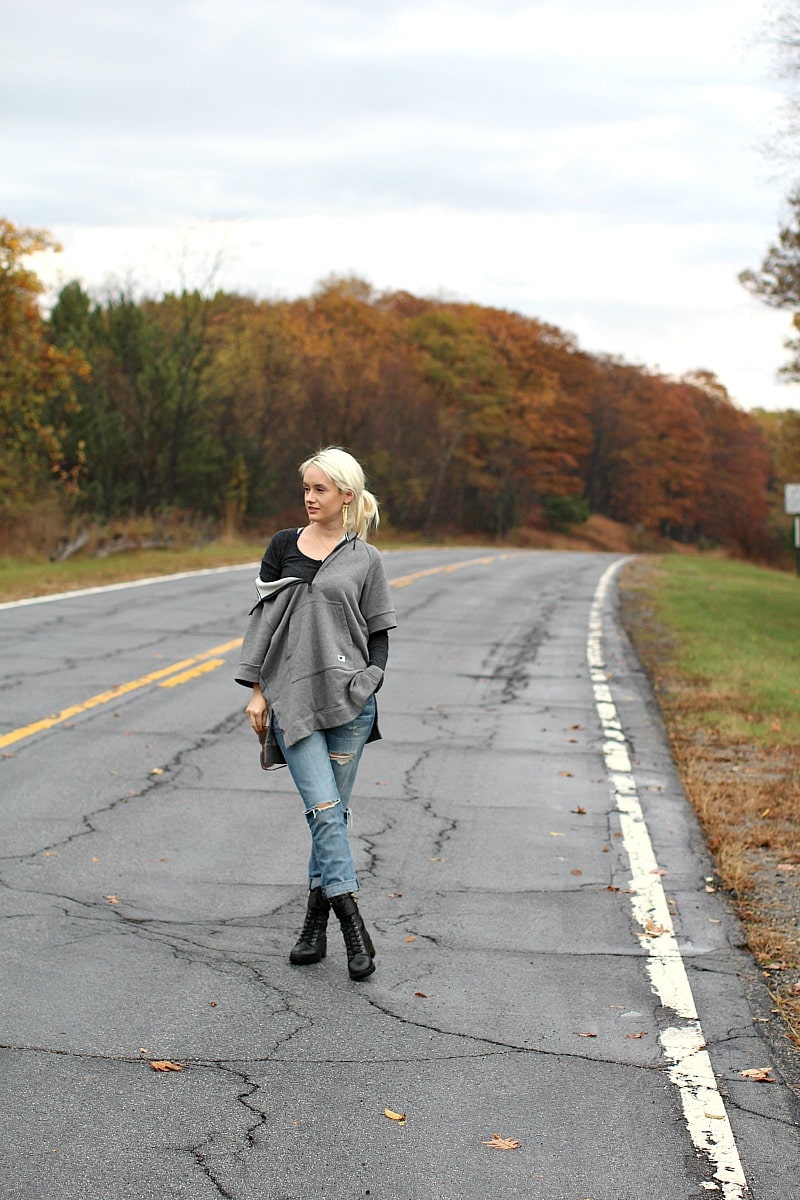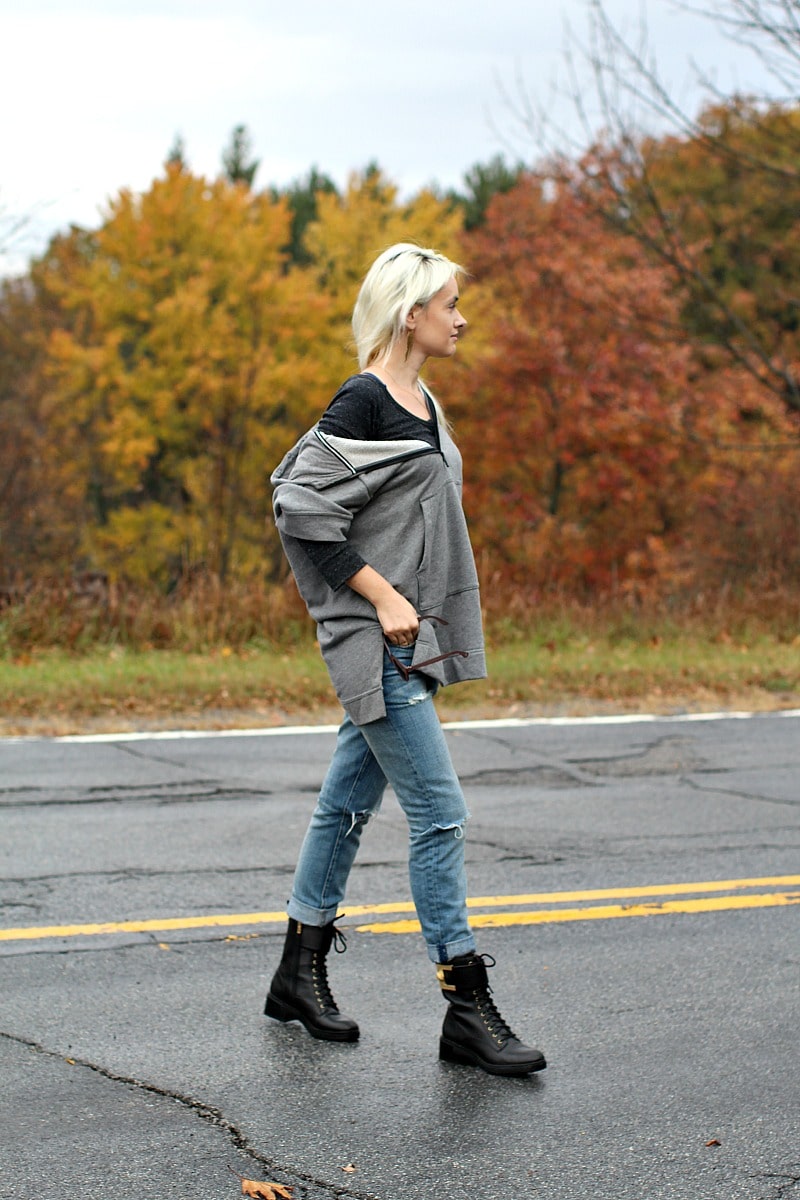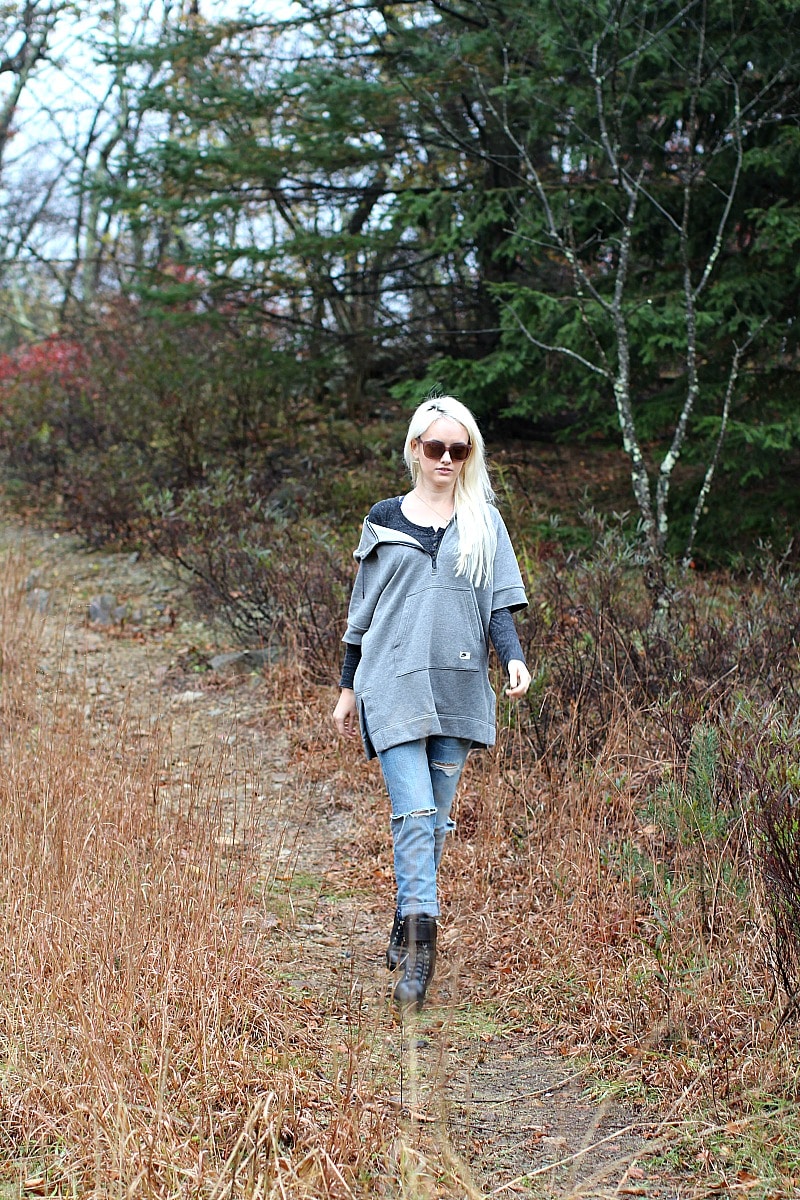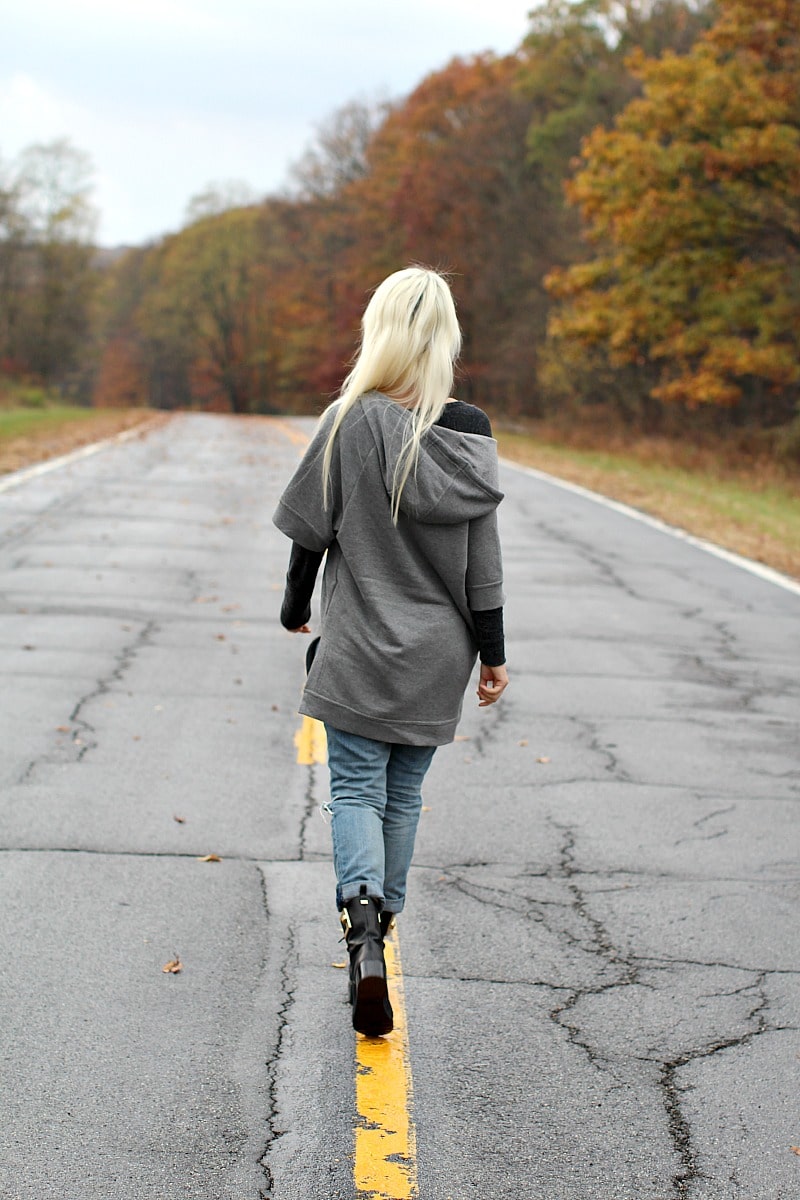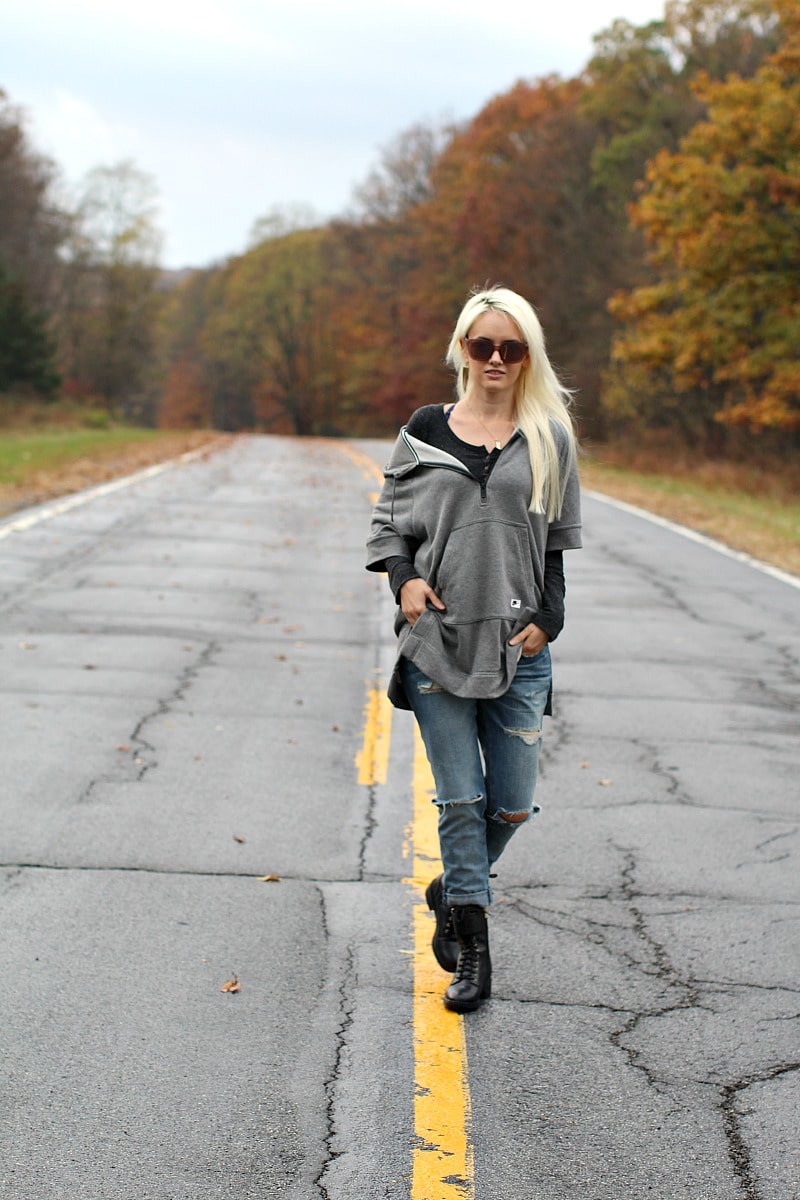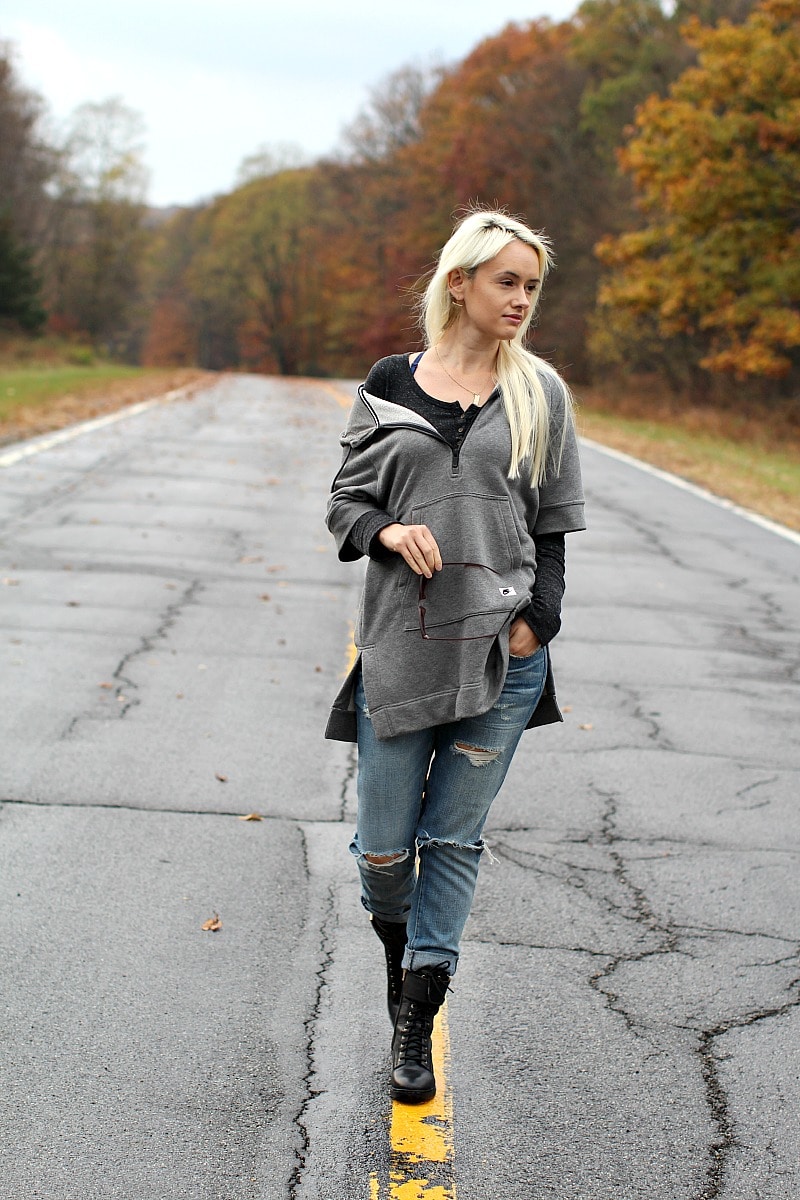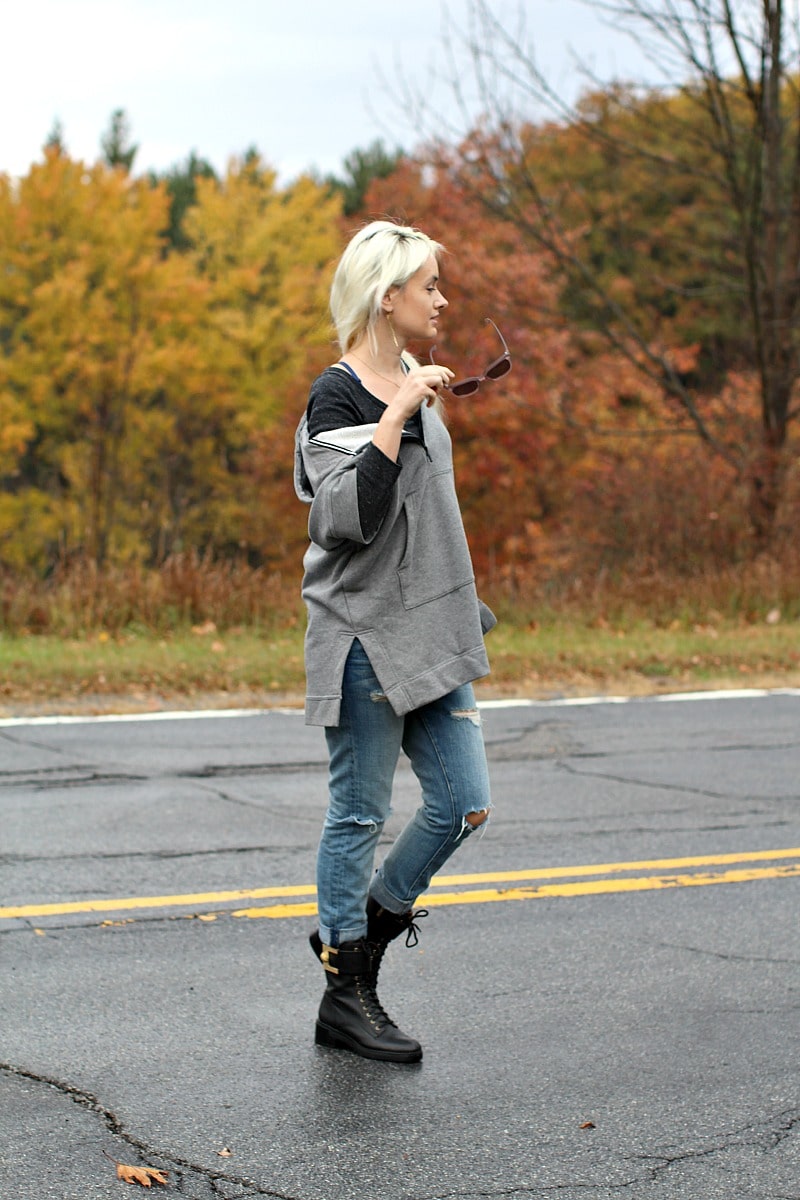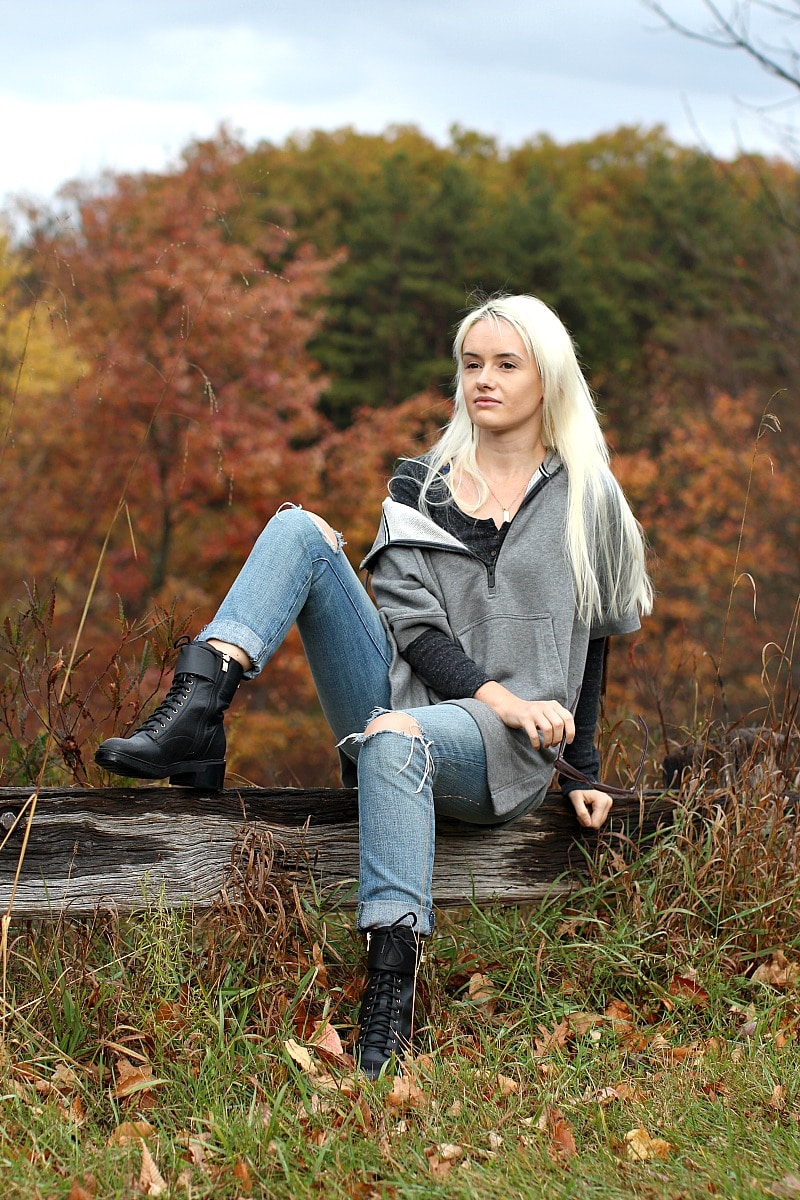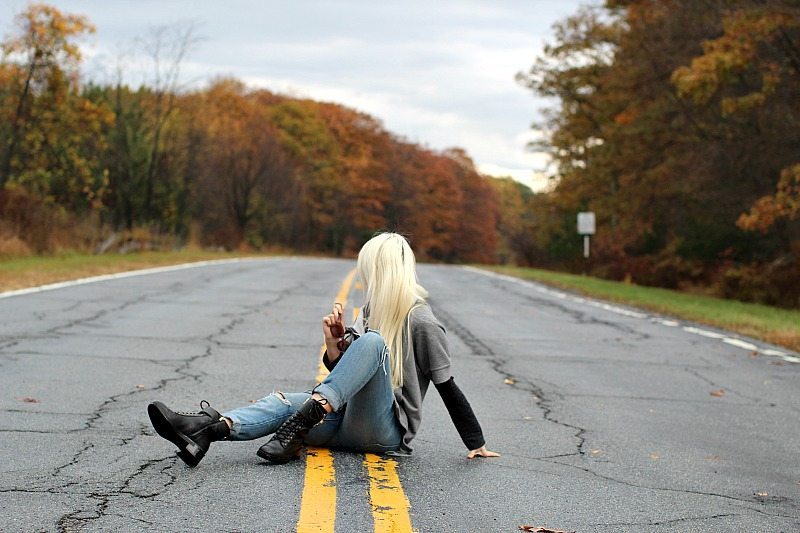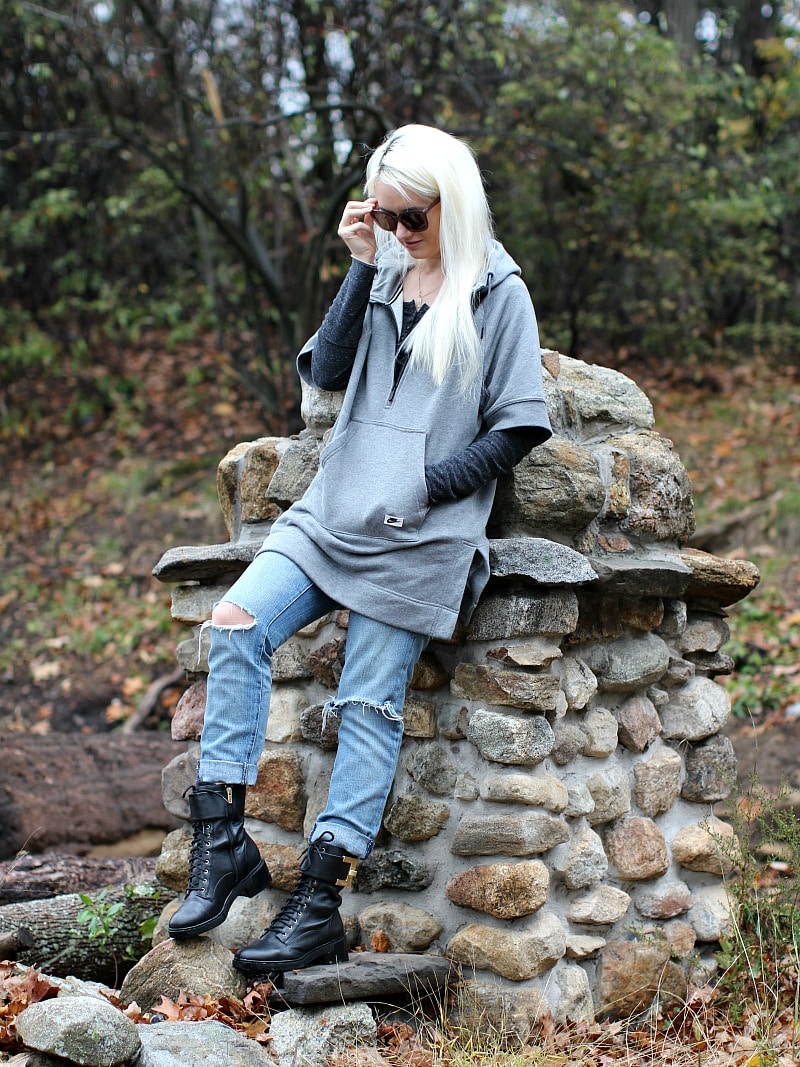 Hey guys! I couldn't wait to share with you the pictures from this weekend. We drove a few hours away from New York City, upstate NY to enjoy some gorgeous view of fall foliage. The perfect weather and the gorgeous colors created a picture perfect landscape. I am also happy that I finally have my perfect fall outfit and also the perfect nude sunglasses that I can pair with any outfit, any season!
My comfy outfit consist of biker style ankle boots with gold accents for a touch of femininity and a pop of color. Boyfriend ripped jeans are a staple in my closet. They can be easily dressed up or down and are so stylish. This fall I have been all about layers, I love this oversized grey tunic, I can just throw it on and it makes the outfit so much more put together. Lately I have been drawn to more neutral, solid colors; with all the colors going on around me, I don't want to be mistaken for foliage myself.
I also finally found the perfect pair of nude sunglasses that I can pair with my outfits. I have very sensitive eyes, so I wear sunglasses year around and I also like to embed them part of my outfits. I have been looking for a pair of nude sunglasses for quiet a while, and now I finally have one that I totally love.
I got my nude sunglasses thru FlashFrames and I like their tagline: Spot the style. Get the frames. 🙂 It can't be more true! FlashFrames is the easiest way to spot the style of fashionable sunglasses you want and get the frames. Perfectly priced and authentic sunglasses for each and every budget, they will also never sell a pair of fake sunglasses.
I love that in three easy steps you can find the perfect pair of sunglasses. I had so much fun using the tool, first I uploaded a photo from a magazine with the type of sunglasses I was looking for to the FlashFrames website. Then, I got to pick the pair I want from a wide selection of similar styles. Last, you can just buy your authentic sunglasses from a trusted online retailer.
With such a comfy outfit and the perfect pair of nude sunglasses I am ready for more fall adventures!
You can find more eye wear inspiration by following FlashFrames on Facebook, Twitter, Instagram & Snapchat @GetFlashFrames.
I was selected for this opportunity as a member of CLEVER and the content and opinions expressed here are all my own.