Thai Chicken Curry with Leek
Thai Chicken Curry with Leek has tons of veggies, is fairly spicy, very creamy, and with fresh aromas of lime and lemongrass.
This dish is very diverse, since it can be used as a soup or over rice. For other soup related recipes, I recommend Instant Pot Lasagna Soup, Instant Pot Tomato Soup and Instant Pot Baked Potato Soup.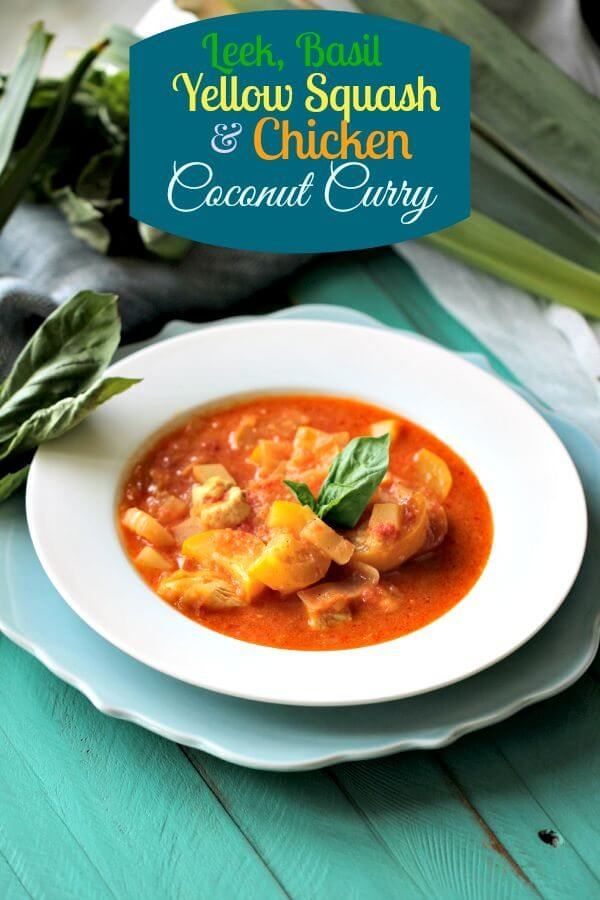 Thai Chicken Curry
This Thai chicken curry with basil and other goodies in it is so soul warming, and it makes delicious leftovers. So let me tell you more about it, the broth consists of creamy aromatic coconut milk. Also, it has tender chicken breast and summer veggies that are cooked to perfection. In addition, delicious yellow squash soaks all the flavors. Then, buttery leeks add texture, and the basil adds an unexpected freshness and bright aroma to balance the curry flavor.
I call this healthy body and soul food, just a few white potatoes are added to thicken the broth, but they can totally be skipped. Fresh lemon grass and some ginger makes this dish shine and the spicy roasted chili peppers add the right amount of heat. This curry can be served as a soup, it has all the right ingredients to keep you satisfied. Similarly, it can be served with brown rice and some delicious naan bread on the side. It's your choice, but both options are equally tasteful.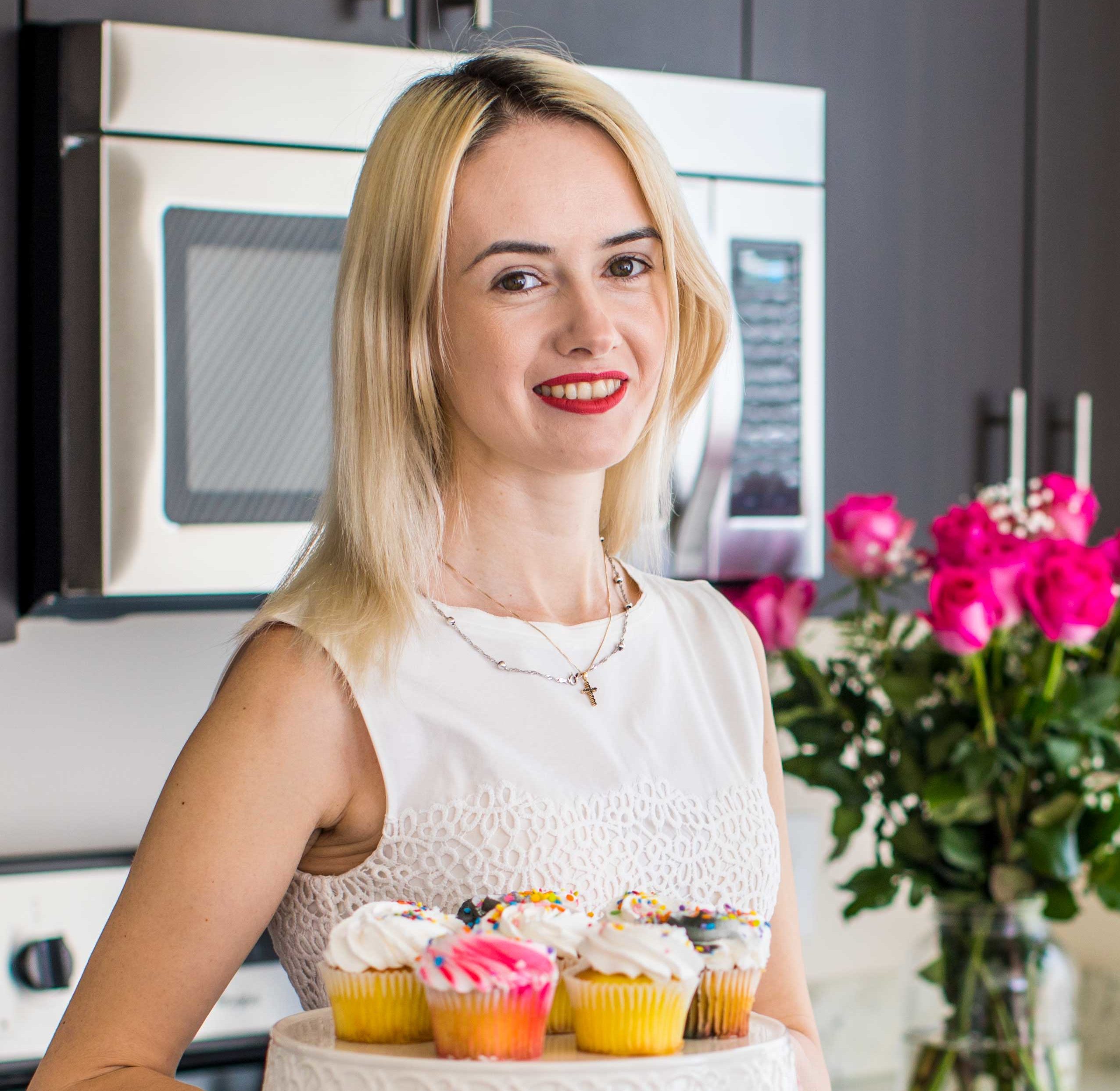 Follow us on Pinterest for more delicious recipes!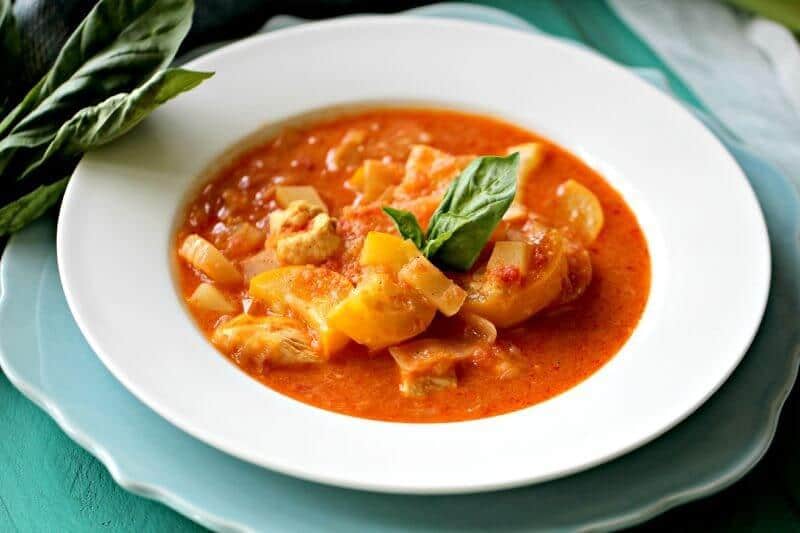 Can I substitute the meat in the soup
Absolutely. You can use ground chicken, turkey or beef can also be used, the soup will be thicker in that case.
How tot Freeze Thai Chicken Curry
First, cool the soup completely.
Then, use a cup to transfer the soup from the pot into freezer safe quart bags.
Next, squeeze out excess air and seal the bags.
Lay the bags flat in the freezer.
The bags can nicely be stored in the freezer for up to 2-3 months.
HOW TO REHEAT Thai Chicken Curry
First, thaw the curry overnight in the fridge or add the frozen bag to a large casserole dish and place under running warm water.
Then, transfer the curry to a dutch oven or saucepan over low-medium heat.
When reheating, you may need to add a bit of milk or cream, add ¼ cup at a time.
Next, stir to combine and simmer for a 2-3 minutes.
Looking for more comforting soup recipes? Check these out!
Save Recipe
Thai Chicken Curry
Author: Catalina Castravet
Serves: 8 servings
Prep time:

20

minutes
Cook time:

20

minutes
Total time:

40

mins
Ingredients
Curry Paste:
Curry:
Instructions
Curry Paste:
Curry:
Nutrition information
0 Calories: 343 Carbohydrates: 18 Protein: 18 Fat: 23 Saturated Fat: 15 Cholesterol: 36 Sodium: 722 Potassium: 800 Fiber: 4 Sugar: 4 Vitamin A: 340 Vitamin C: 18.2 Calcium: 60 Iron: 3.6
Save Recipe
More recipes you might love