Zucchini Tomato Soup is homemade, creamy and chunky with only 5 ingredients and is ready in 40 minutes.
Making easy and comfort soups are a staple around here, like Instant Pot Lasagna Soup, Instant Pot Tomato Soup and Instant Pot Baked Potato Soup.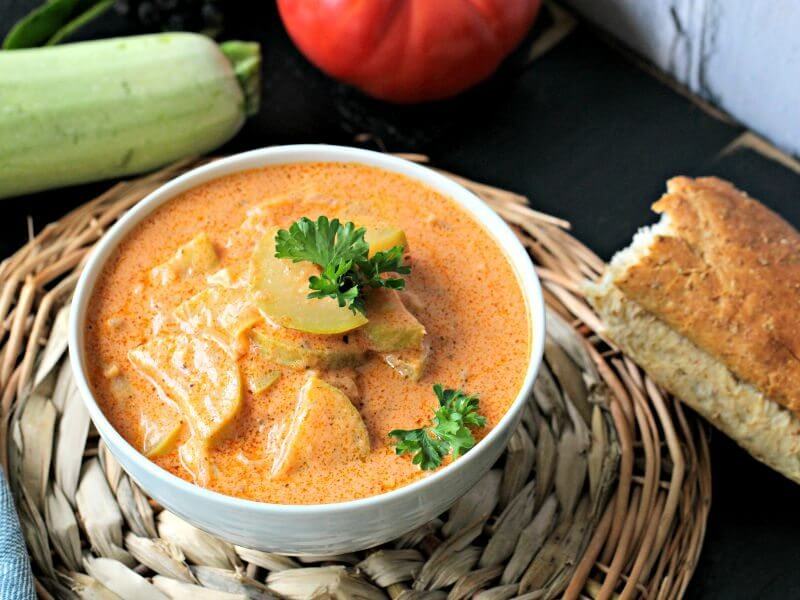 Zucchini Tomato Soup
The Zucchini Tomato Soup is irresistible, it's sweet with a little tartness from the fresh tomatoes. In addition, it is very creamy, the grey zucchini absorbs all the garlicky tomato goodness. The soup requires only 5 ingredients. Also, it is loaded with vitamins and huge chunks of soft, juicy grey zucchini. Also, I personally find the flavor and texture of grey zucchini more pleasant than the regular zucchini. Similarly, I think it has more body, it's not that watery, also it's more chewy and hearty.
This soup is a very nice way to celebrate and use summer produce. I am sure everyone gets now CSAs full of tomatoes and hopefully grey zucchinis. I highly recommend hitting your local Farmer's Market and find some grey zucchini's for this recipe. The taste and texture is milder than regular zucchini, and I think this recipe is much better with them. You will definitely need some crusty bread on the side to dip into that creamy tomato goodness.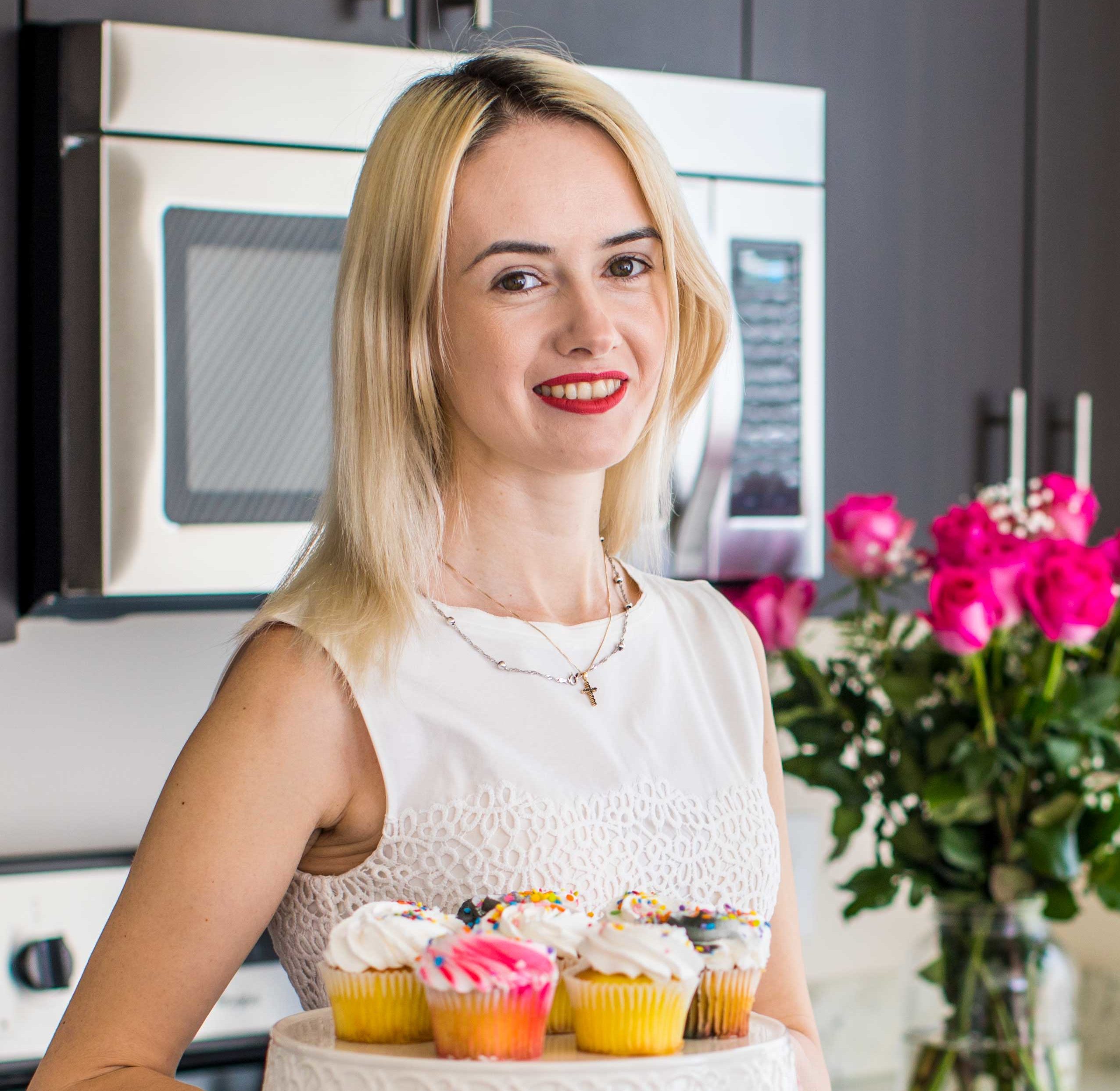 Follow us on Pinterest for more delicious recipes!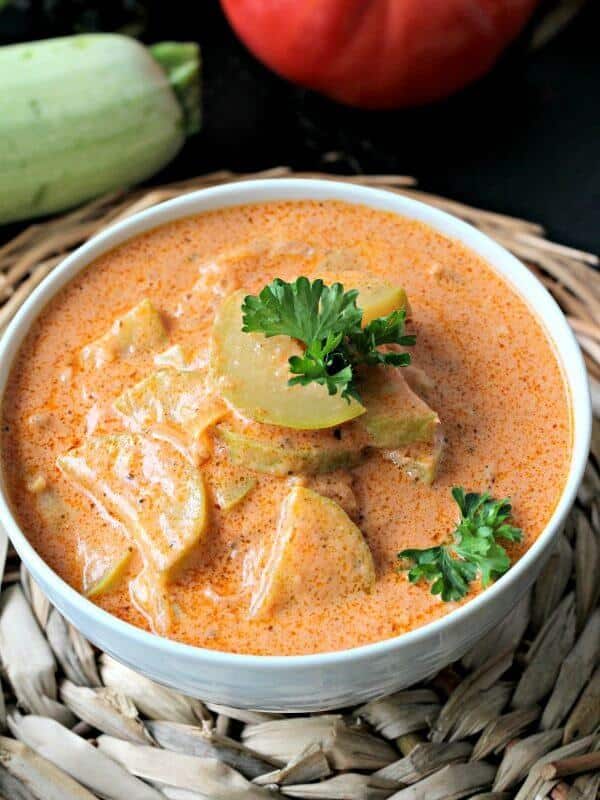 Can you freeze Zucchini Tomato Soup
Yes. I recommend using quart bags for this soup. First, use a cup to transfer the soup from the pot into the bag. Then, squeeze out excess air and seal the bags. The bags can nicely be stored in the freezer for up to 3-4 months. To thaw the soup, remove it from freeze the night before serving, or put the sealed soup bag in warm water to thaw it faster.
Looking for more comforting soup recipes? Check these out
Save Recipe
Author: Catalina Castravet
Serves: 8 servings
Prep time:

5

minutes
Cook time:

35

minutes
Total time:

40

mins
Calories: 133 Carbohydrates: 8 Protein: 2 Fat: 10 Saturated Fat: 1 Cholesterol: 3 Sodium: 22 Potassium: 334 Fiber: 1 Sugar: 6 Vitamin A: 530 Vitamin C: 17.7 Calcium: 59 Iron: 0.5
Save Recipe
More recipes you might love