Sugar Free Chocolate Ganache Tart
Sugar Free Chocolate Ganache Tart is topped with sweet whipped cream and juicy blackberries that have been soaked in wine, for the perfect dessert.
We love chocolate desserts that are rich and flavorful, such as Chocolate Flourless Cake, Oreo Chocolate Cake and Baileys Chocolate Cake.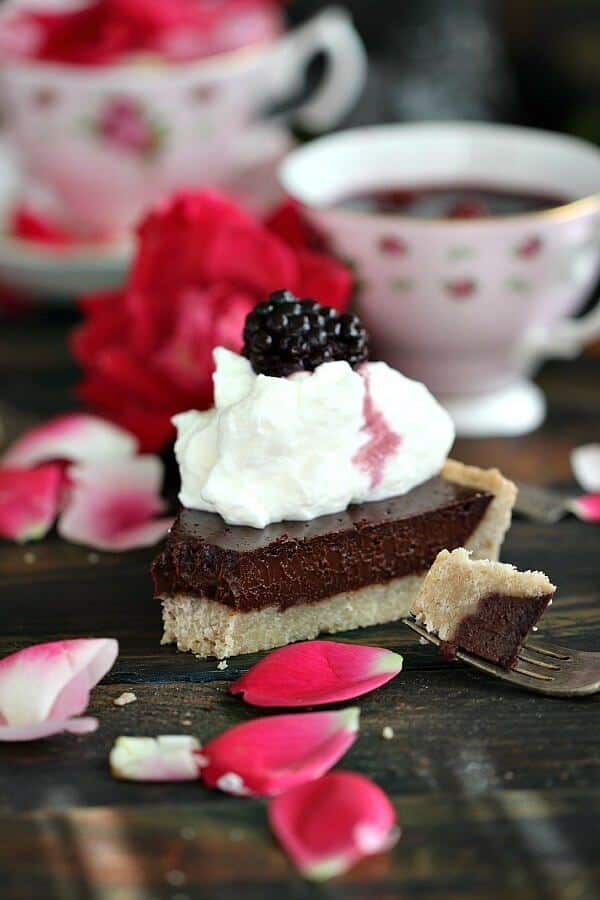 Chocolate Ganache Tart
I settled on this Sugar Free Chocolate Ganache Tart since one of our friends does not eat sugar, and I don't want him to miss on my all time favorite tart. I made this Sugar Free Chocolate Ganache Tart by swapping the sugar with Splenda sweetener, which enables people to experience the joy of sugar without all of the calories.
The tart was made with Splenda to see how it will turn out, and honestly I was blown away! Firstly, it was sweet and delicious, and a success Tart for my friends. In addition, I have added a few tablespoons of the Brown Sugar Blend to the crust, and it turned out slightly sweet. Just how I wanted it. Also, I added a few tablespoons of the Splenda sweetener to the chocolate filling. As a result, it added the perfect amount of sweetness to my Sugar Free Chocolate Ganache Tart that tastes even better than it looks.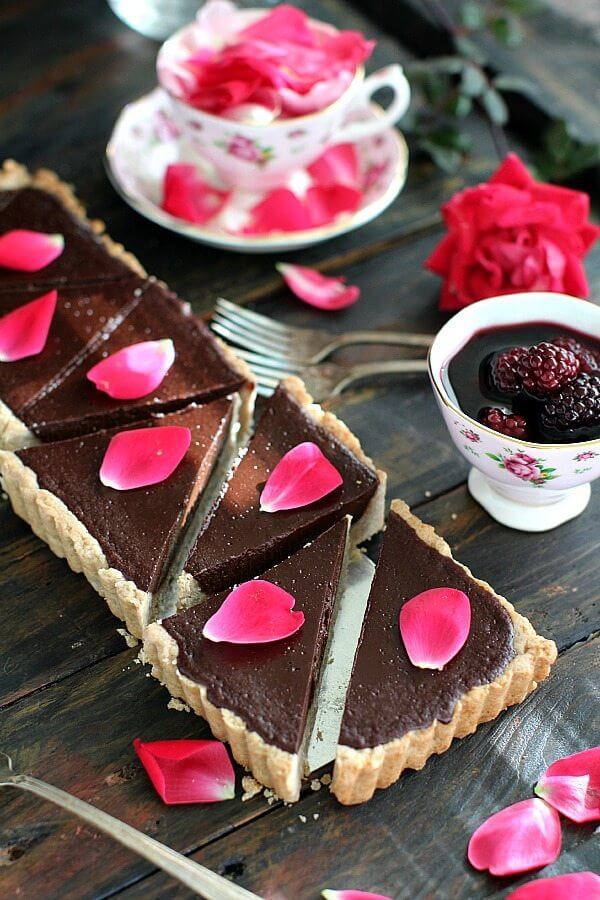 Why you will love this Chocolate Ganache Tart
Firstly, the tart is gorgeous, with a beautiful dark color, and refreshing blackberries.
Also, it's very easy to make with minimum ingredients.
In addition, the individual desserts are the perfect single serving, looking also festive and easy to transport.
Perfect for a special occasion, like a baby shower, birthday or Valentine's Day.
Similarly, its made with substitute sugar, so its healthier and also has less calories.
How Long Will Chocolate Ganache Tart Stay Fresh
The tart can be stored wrapped in plastic wrap at room temperature for about 4-5 days.
Can You Store and Freeze This Chocolate Ganache Tart
Absolutely! The tart freeze well. First, cool the tart completely and fully wrap it in plastic wrap, tightly. After that, wrap in aluminum foil. Freeze for up to 2-3 month. Defrost before serving.
Save Recipe
Sugar Free Chocolate Ganache Tart
Author: Catalina Castravet
Serves: 10 servings
Prep time:

30

minutes
Cook time:

1

hour
Total time:

1

hr

30

mins
Ingredients
Crust:
1 1/2 sticks unsalted butter (cold)
4 tablespoons Splenda No Calorie Brown Sugar Blend
2 cups all-purpose flour
Filling:
1 1/2 cups heavy cream
10 ounces high quality sugar free chocolate (chopped)
1/2 cup Splenda No Calorie Granulated Sweetener
2 large eggs (room temperature)
1/2 teaspoon salt
Wine Blackberries:
1 cup wine
2 tablespoons Splenda Sweetener
3/4 cup blackberries
Whipped Cream:
1 cup heavy cream
2 tablespoons Splenda Sweetener
Instructions
Crust:
Preheat oven to 350F.
In a medium sauce pan, over medium heat, melt the butter. Once melted remove from heat and add SPLENDA® No Calorie Brown Sugar Blend, stir with a spatula until combined. Add the flour and mix until combined. Set the dough aside for 15 minutes to cool down.
Press the dough into a rectangular tart pan, trim the edges as needed, cover with foil and fill with dried beans or pie weights. Place the tart pan on a cookie sheet and transfer to the oven. Bake for 35-40 minutes.
Remove tart pan from oven and set aside to cool. Reduce oven heat to 325F.
Filling:
Add the heavy cream to a medium sauce pan and bring to a simmer over medium-low heat. Once the heavy cream starts to simmer around the edges, remove from heat immediately and add the chopped chocolate to it. Stir with a spatula until combined; add the Splenda Sweetener and salt. Stir until combined and let it cool for 5 minutes.

In a small bowl beat the eggs until light and fluffy and whisk them into the chocolate mixture until fully blended.
Pour the filling into the tart shell and bake for 20 minutes, until the chocolate surface is glossy. Do not over bake, as the filling will start to crack.
Remove from oven and let the tart cool completely on a wire rack.
Wine Blackberries:
In a small sauce pan over medium heat, add wine and SPLENDA® No Calorie Granulated Sweetener and heat until the wine starts to simmer on the edges. At that time add the blackberries, reduce heat to low, and cook for 1 minute. Remove from heat and let the mixture cool completely.
Whipped Cream:
In the bowl of an electric mixer whisk together heavy cream and Splenda Granulated Sweetener until soft peaks form.
Serve on top of the tart with wine soaked blackberries.
Calories: 248 Carbohydrates: 48 Protein: 5 Fat: 3 Saturated Fat: 1 Cholesterol: 39 Sodium: 956 Potassium: 193 Fiber: 2 Sugar: 3 Vitamin A: 220 Vitamin C: 2.2 Calcium: 110 Iron: 2
Save Recipe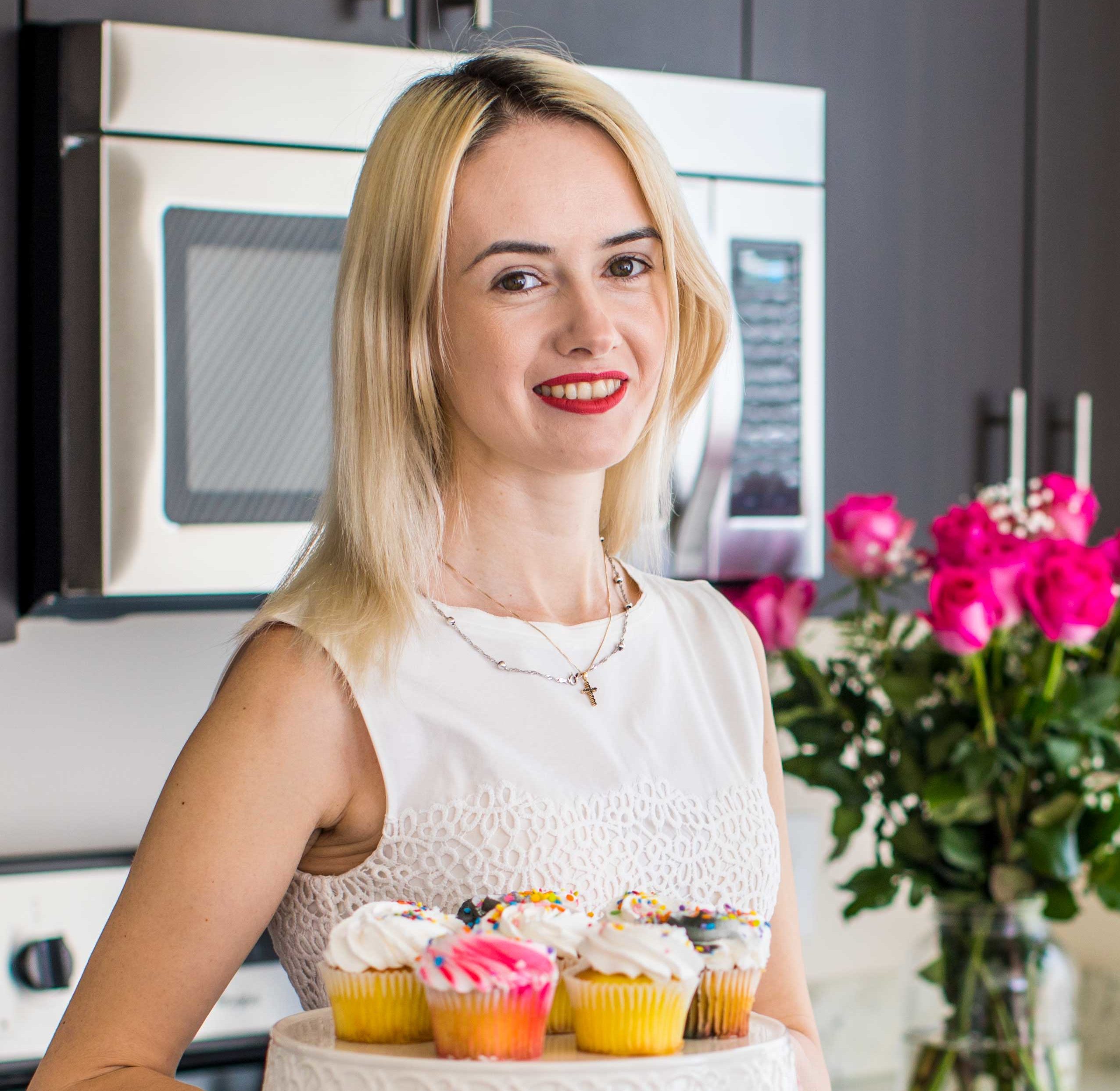 Follow us on Pinterest for more delicious recipes!
More recipes you might love