Solid Blouse and Printed Skirt on a Summer Day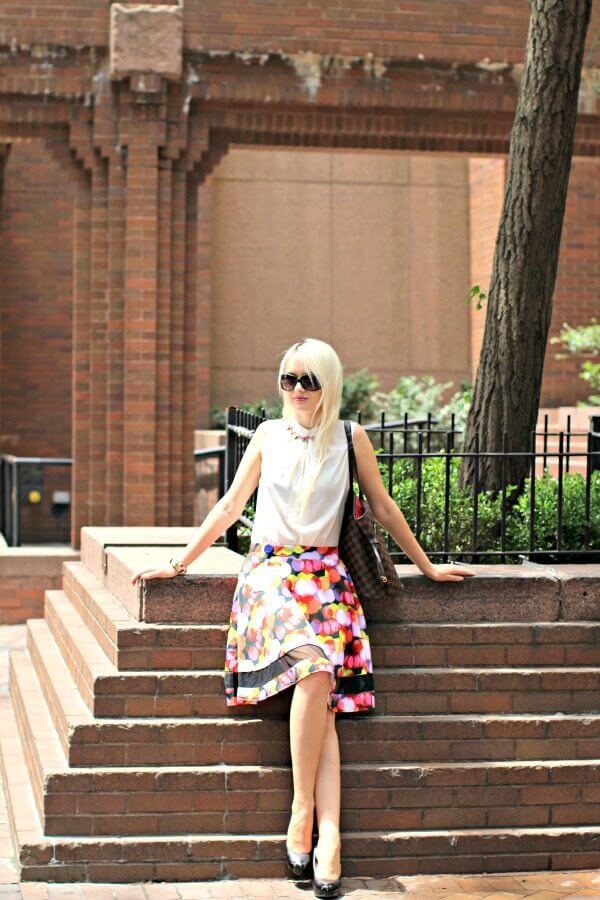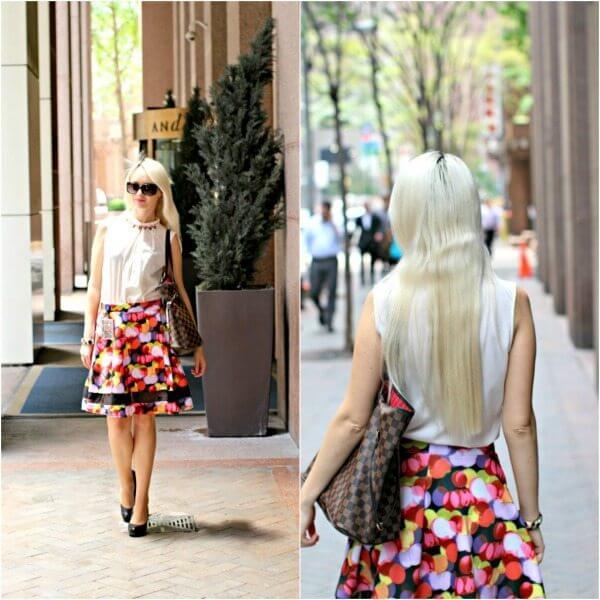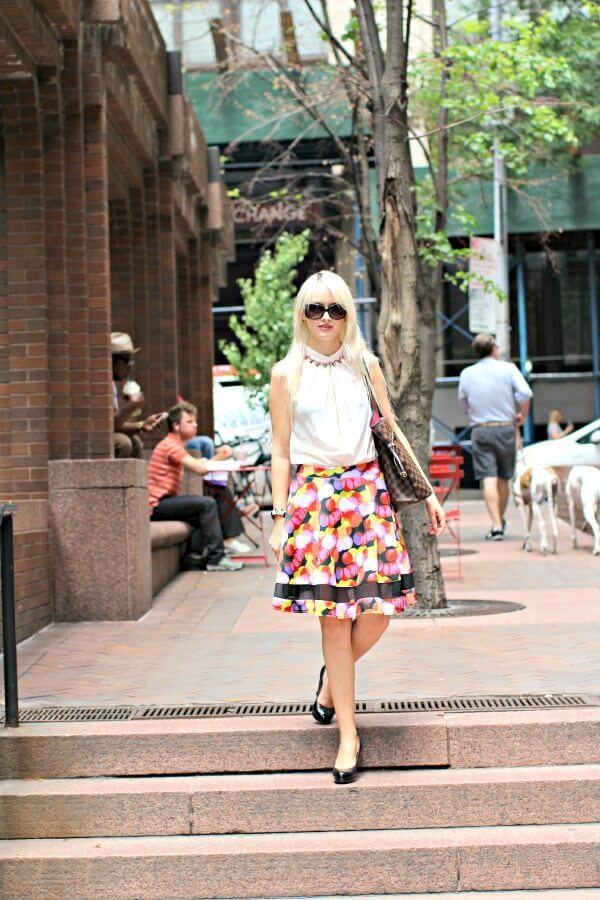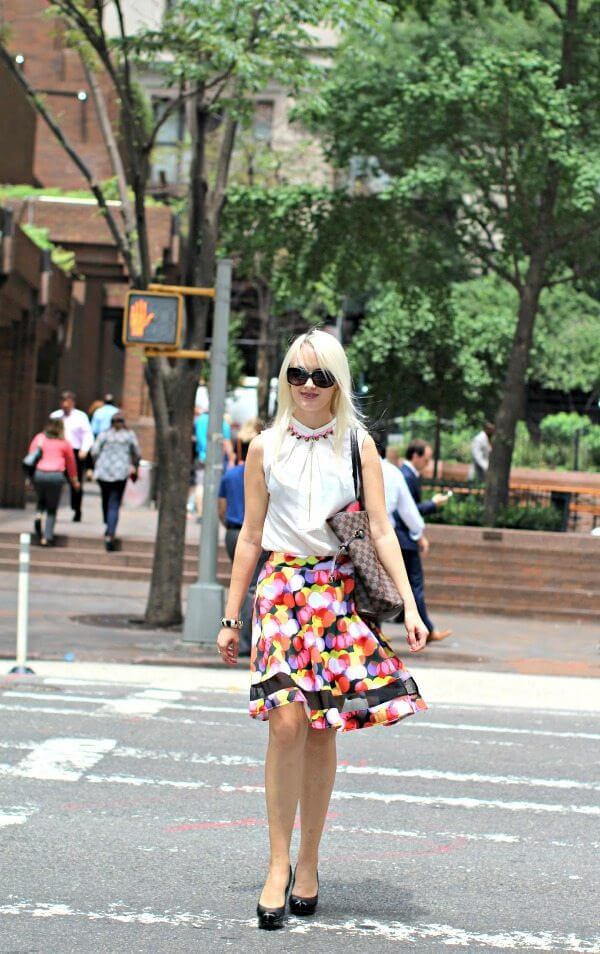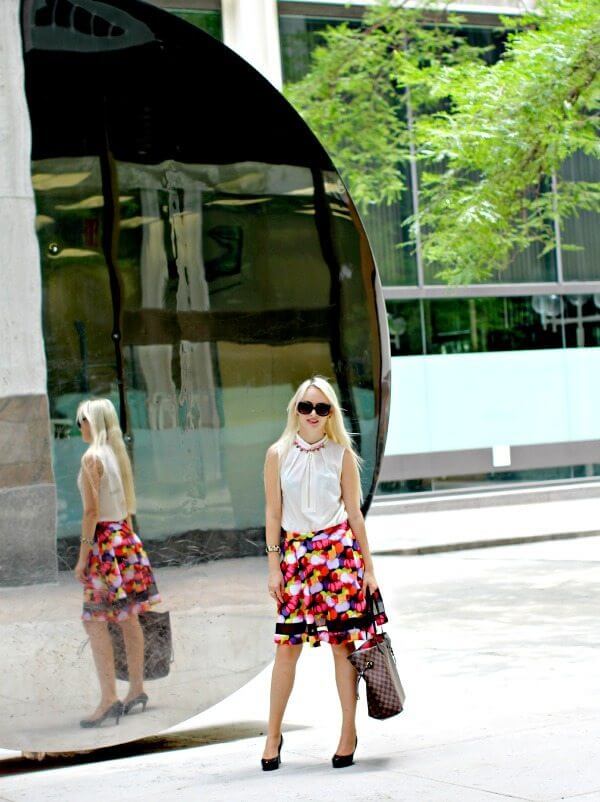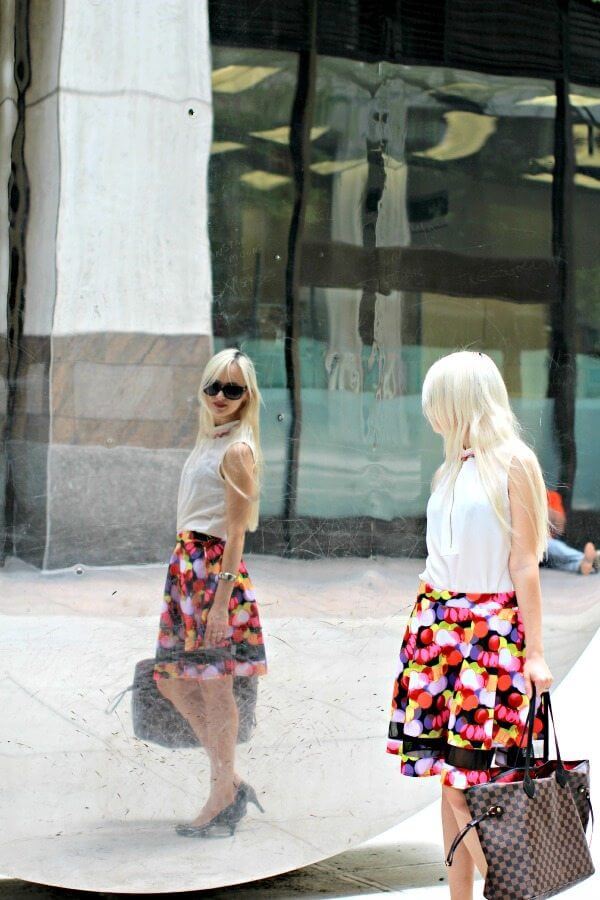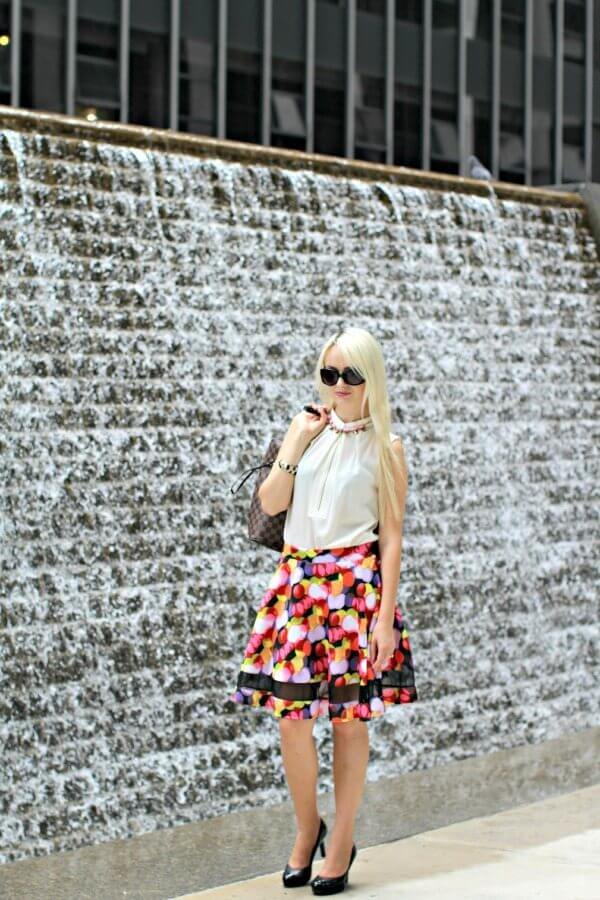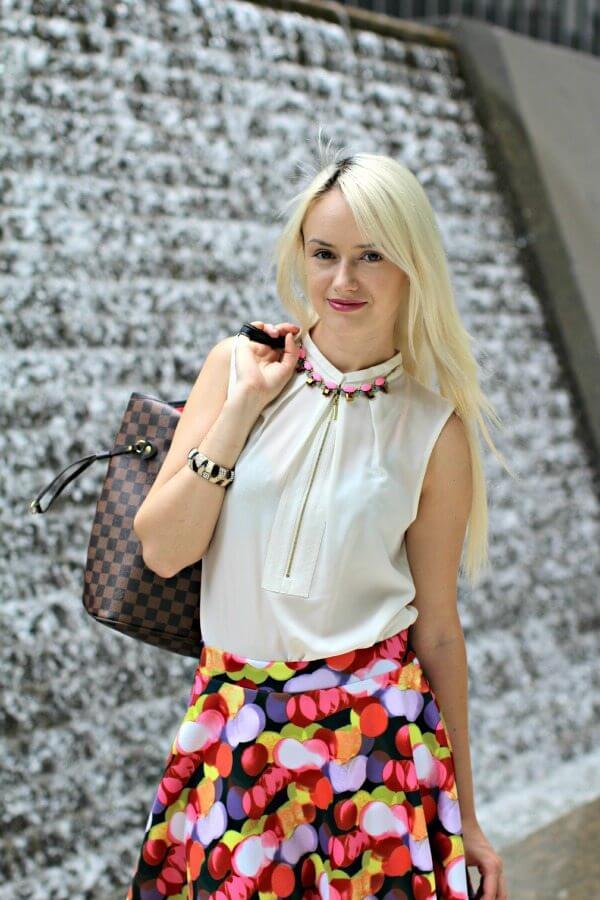 | Blouse: Anne Klein | Skirt: Grace Elements| Bag: Louis Vuitton | Heels: Tory Burch | Sunglasses: Gucci | Makeup: BB Cream Tarte | Lips: MAC Creme de la Femme, MAC pencil in in Anticipation | Necklace – JCrew, Bracelet – gift |
I was telling my husband the other day how much I love summer. Basically all winter long I keep dreaming about warm summer days, the perfect weather to wear my extended collection of dresses and skirts. To go out for lunch and have ice cream on the busy streets of Manhattan. To say that I am disappointed would be an underestimate, this summer so far has brought so many rainy days, even a few thunderstorms and sometimes unbelievably hot and humid days.
While I was dreaming about summer a few months ago, and shopping the summer collections that just hit the store, I had in mind a particular outfit that I wanted to create: a solid blouse and a printed skirt. I think that this playful combo is so perfect and versatile, so easy to put together and it feels appropriate to wear it to the office and also transitions so well into a night out with girlfriends.
I was looking for a playful and colorful skirt to create this outfit, and fell in love with this one from Grace Elements, I spotted it online at Macy's and ordered it right away. The playful colors, just scream summer to me and finally we got some beautiful days so I can wear it. This print actually puts a smile on my face. I also like the flare cut, I think its flattering for any body type and the illusion hem mesh makes it look fancy and chic.
I have paired the skirt with my favorite Anne Klein white blouse to get that "Solid Blouse and Printed Skirt" combo I was going for. The blouse is a staple in my closet, the collar is not too formal so it can be easily worn at work and also for an outing. I like the shell cut and the nice, unique detail that the zipper adds. The blouse can be dressed up for business with a jacket and a pencil skirt, or in a more playful and casual way as I did with this colorful flare skirt.
If you are looking for a fun, office appropriate summer outfit, try giving this combo a go, any white solid with a printed skirt will work. A colorful statement necklace can be added for some zest, and your favorite neutral or solid high heels or sandals would work, as long as you feel comfortable wearing them all day long :).