Slow Cooker Beer Ribs Tacos
Slow Cooker Beer Ribs Tacos are juicy and flavorful, served with homemade creamy jalapeno tzatziki sauce and mayo-free radish coleslaw.
We love making tender and delicious ribs, like our famous Instant Pot Ribs, Instant Pot Short Ribs and Slow Cooker Asian Short Ribs.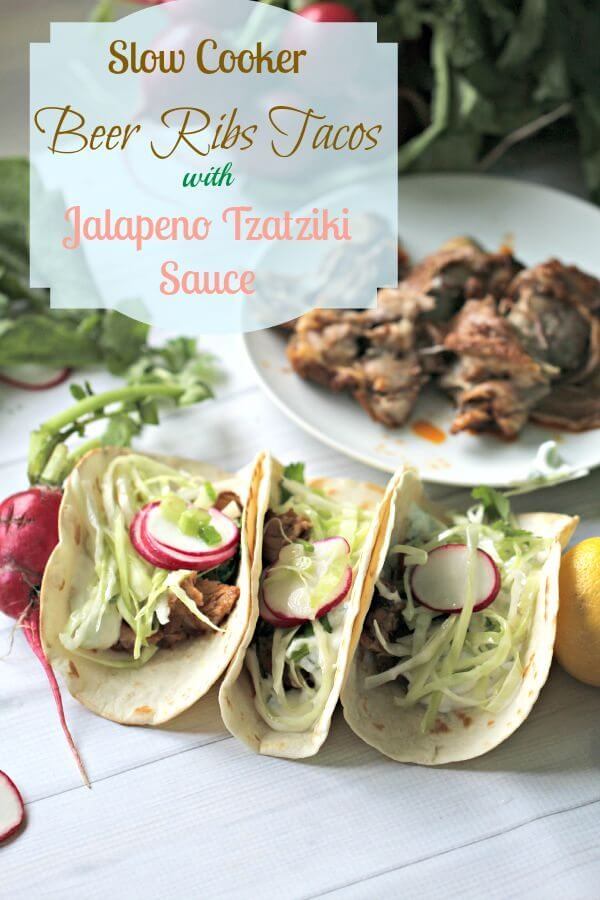 Slow Cooker Beer Ribs Tacos
These Slow Cooker Beer Ribs Tacos are delicious, and are a breeze to make. Put the ribs in the slow cooker for almost 5 hours, and as a result, you will get the softest and most flavorful meat possible. It falls off the bone and it has a very nice smoky flavor, a little spiciness and a lot of juiciness.
The tzatziki sauce is very fresh and with a spicy kick, since I used jalapeño to make it. In addition, you can feel tiny crunchy pieces of cucumber in it, and a bright and fresh lemon flavor. This is the tastiest and healthiest sauce I have ever made, and the creamy and spicy flavors compliment the meat very nicely.
The slow cooker beer ribs tacos are obviously cooked in beer and just a little water, which adds so much more flavor. They are also topped with a radish coleslaw that is crunchy and not overpowering. Also without any mayo, it just adds the right amount of texture and summer flavors to brighten up these tacos.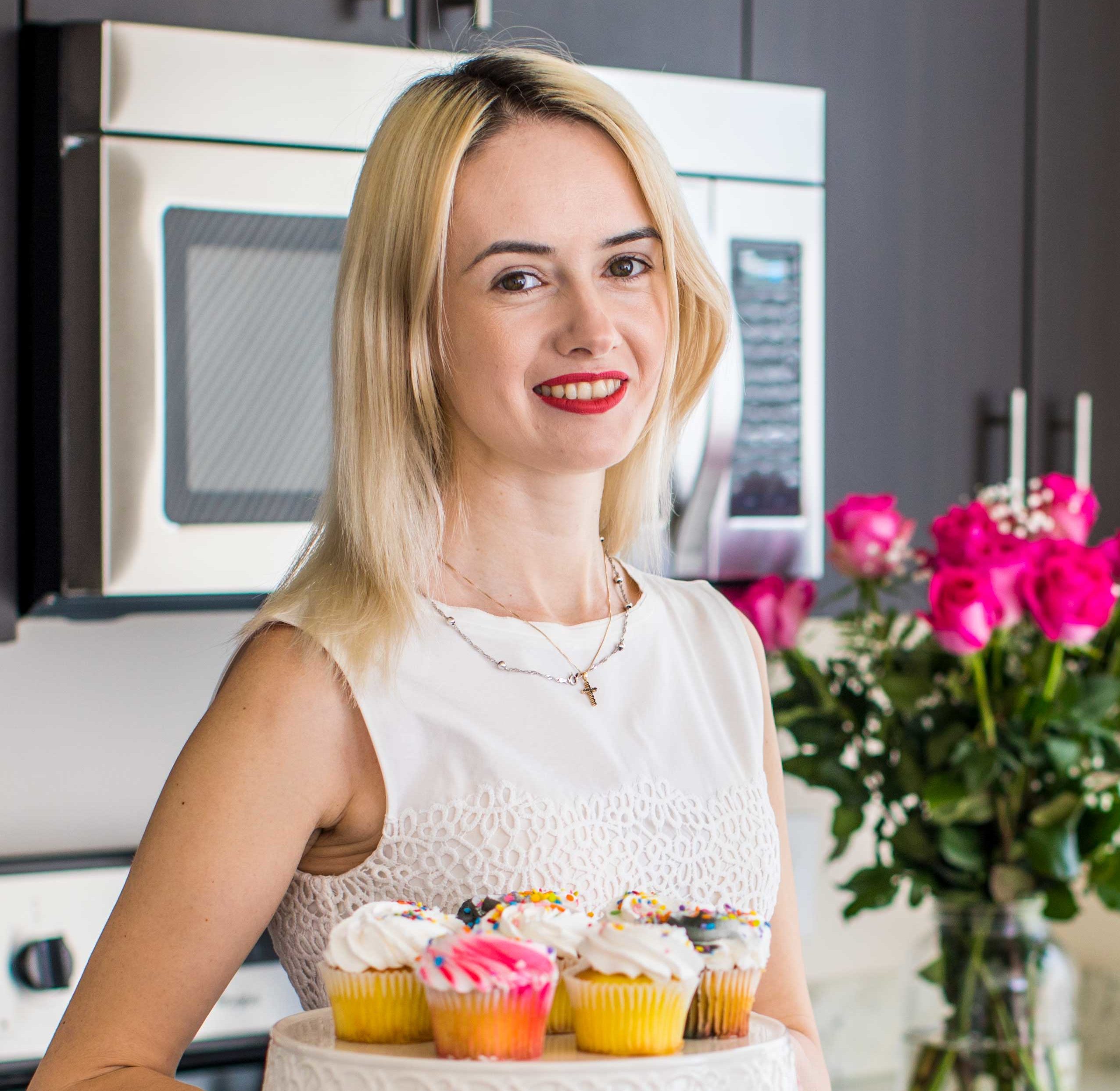 Follow us on Pinterest for more delicious recipes!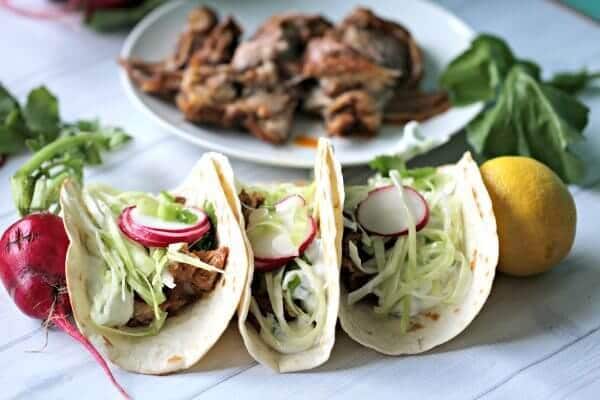 Why you will love these Slow Cooker Beer Ribs Tacos:
You will have the most tender and juicy meat possible.
It is a great alternative if you don't own a smoker.
Dirtying one pot only, super easy to prep and clean.
Slow Cooker Beer Ribs Tacos Recipe Tips:
Use quality meat, preferably organic pork ribs, because they tends to be extra tender.
Make sure you brown/sear the ribs, don't skip this step in an attempt to save time. It will make a huge difference in taste!
Sear the ribs in batches. I like to sear the ribs on both sides.
You can also make this recipe with wine instead of beer.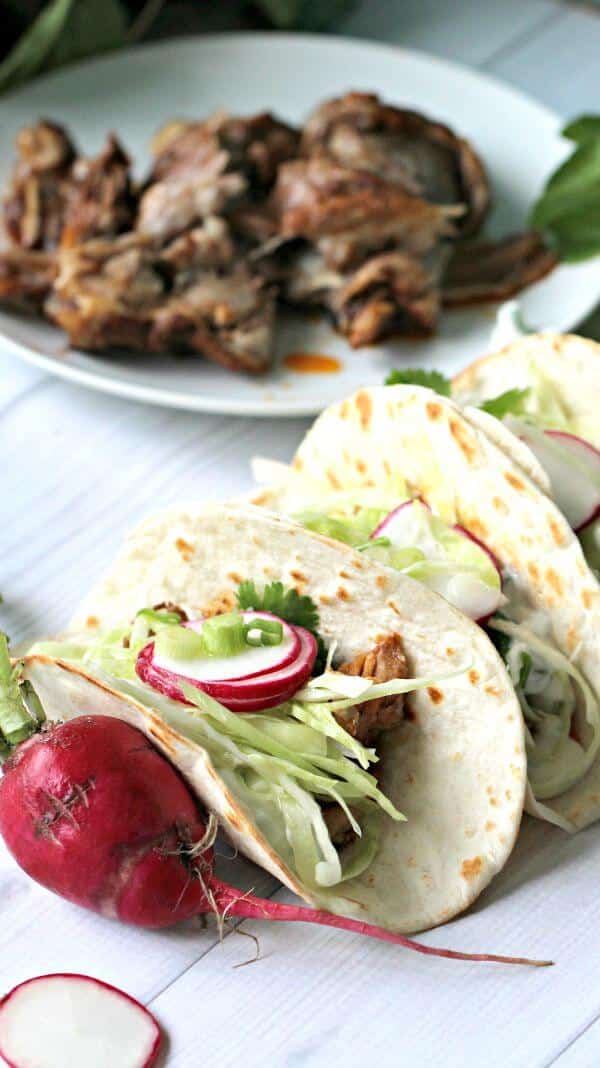 Why cook ribs in the Slow Cooker?
Its easy and convenient. You just have to add all the ingredients and wait for the pork to cook to fully perfection. This meal requires minimum prep work, and the slow cooker does all the heavy lifting for you. As a result, the meat will be incredibly tender and juicy.
Can you make this recipe with Pork Chops?
Yes, you can. Preferably you should brown the pork chops in a hot skillet over medium-high heat for a few minutes before adding them to the slow cooker. Other than that, follow the instructions from the recipe card and cook on Slow for 5-6 hours.
Save Recipe
Author: Catalina Castravet
Serves: 10 tacos
Prep time:

30

minutes
Cook time:

4

hours

30

minutes
Total time:

5

hrs
Ingredients
For the Ribs:
1 full rack pork ribs
1 bottle of beer (Budweiser (12oz))
3 tablespoons smoked paprika
2 tablespoons salt
1 tablespoon black pepper
1 cup canola oil
3/4 cup water
3 tablespoons garlic powder
flour tortillas
For the Cole Slaw:
1/2 green cabbage
6 red radishes
5 green onions
3 tablespoons canola oil
salt
For the Tzatziki Sauce:
1 cup plain Greek yogurt
1 jalapeno pepper
1 cucumber
3 green onions
juice of 1 lemon
dash of salt
Instructions
Cooking the Ribs
On the stovetop on medium heat, add 1/2 cup of oil to a frying pan and when the oil is hot add the ribs. Brown them on both sides, just until a golden brown color starts to appear.
Add 1/2 cup of oil to the slow cooker, and add the ribs. Pour beer over the ribs. In a bowl combine water, paprika, salt, pepper and garlic powder, mix a little and add the mixture to the slow cooker. Close the slow cooker and cook for 4:30hours.
Once the ribs are done, remove from the slow cooker and separate the meat from the bones. Place meat in a deep dish and add a few tablespoons of the sauce from the slow cooker to keep it warm and juicy.
For the Cole Slaw:
Using a very sharp knife cut the cabbage lengthwise, the radishes rondelles and chop the green onions. Add the ingredients to a salad bowl; add oil and salt and mix.
For the Tzatziki Sauce:
Dice cucumbers in tiny cubed pieces and place in a medium bowl. Cut jalapeño in half, remove seeds, dice and add to the bowl. Chop green onions and add to the bowl. Add the greek yogurt, lemon juice and salt to the other ingredients, mix well until combined.
Serving:
Grill the tortillas on the grill or on a pan on medium heat for a few seconds on each side, until it starts to turn golden brown.
On a flour tortilla add the rib meat, top with tzatziki sauce and coleslaw.
Calories: 102 Carbohydrates: 8 Protein: 3 Fat: 6 Saturated Fat: 0 Cholesterol: 1 Sodium: 1416 Potassium: 257 Fiber: 2 Sugar: 3 Vitamin A: 1210 Vitamin C: 21 Calcium: 61 Iron: 1.1
Save Recipe
More recipes you might love