Saturday at Van Vorst Park in Jersey City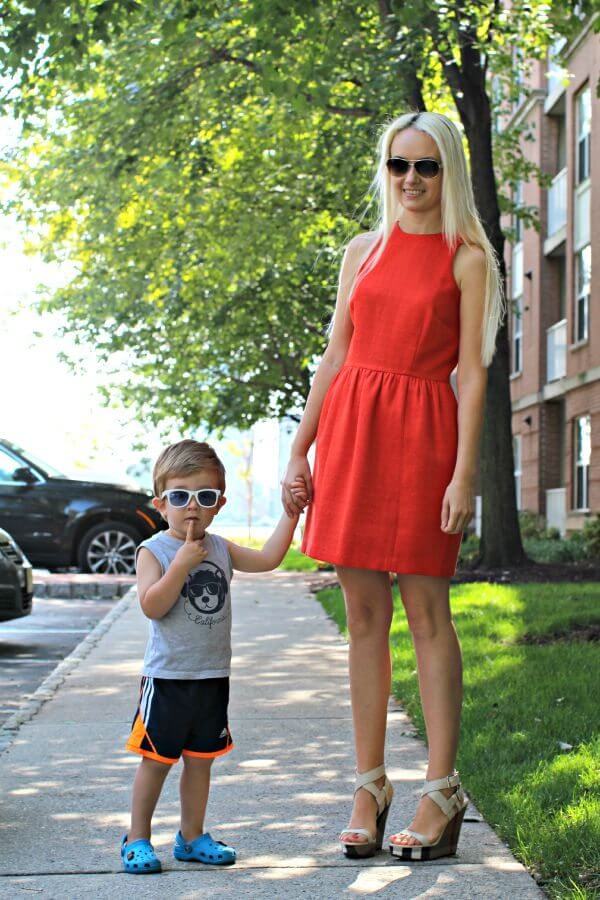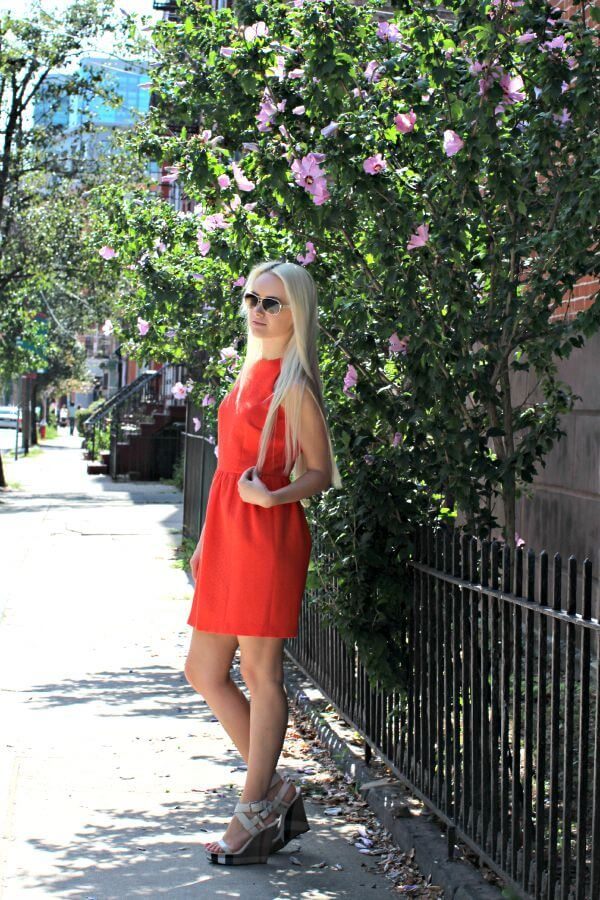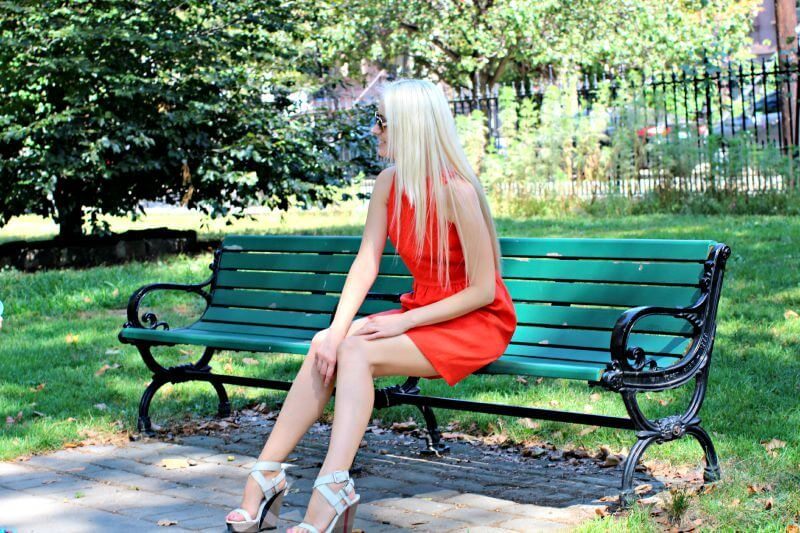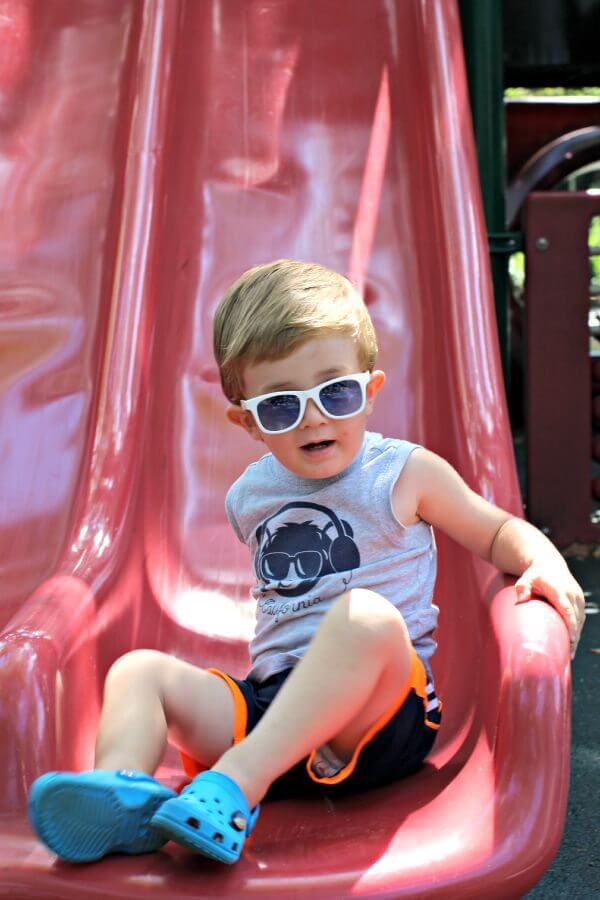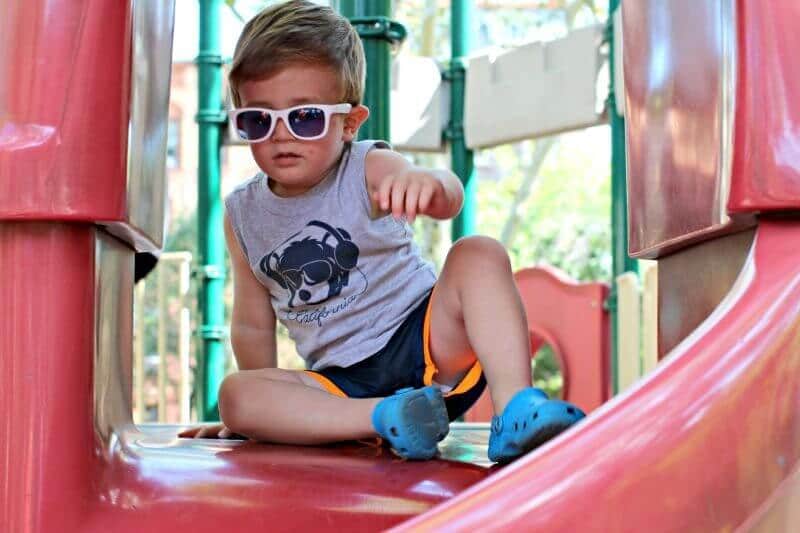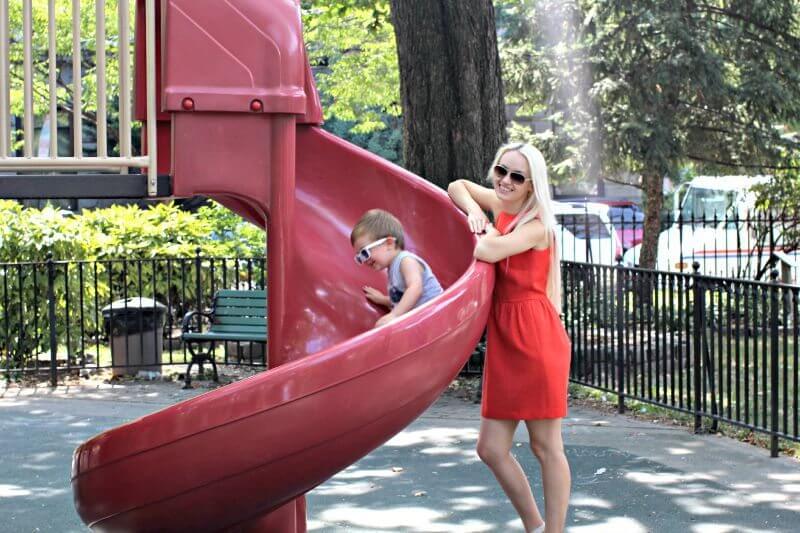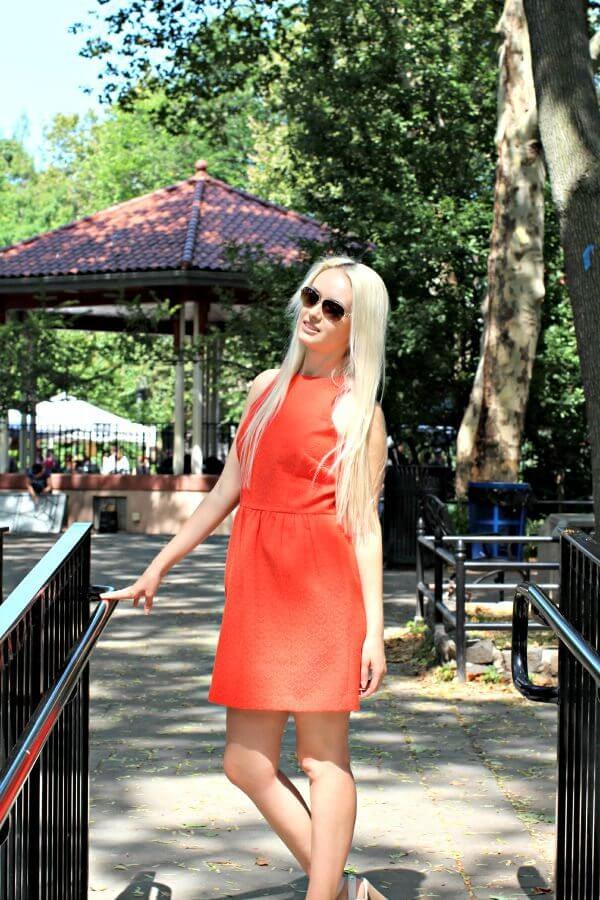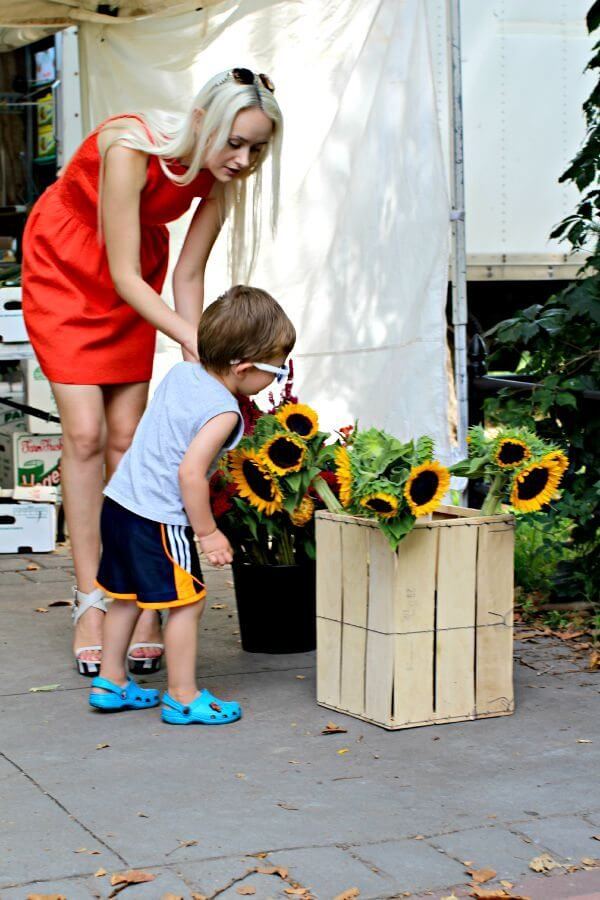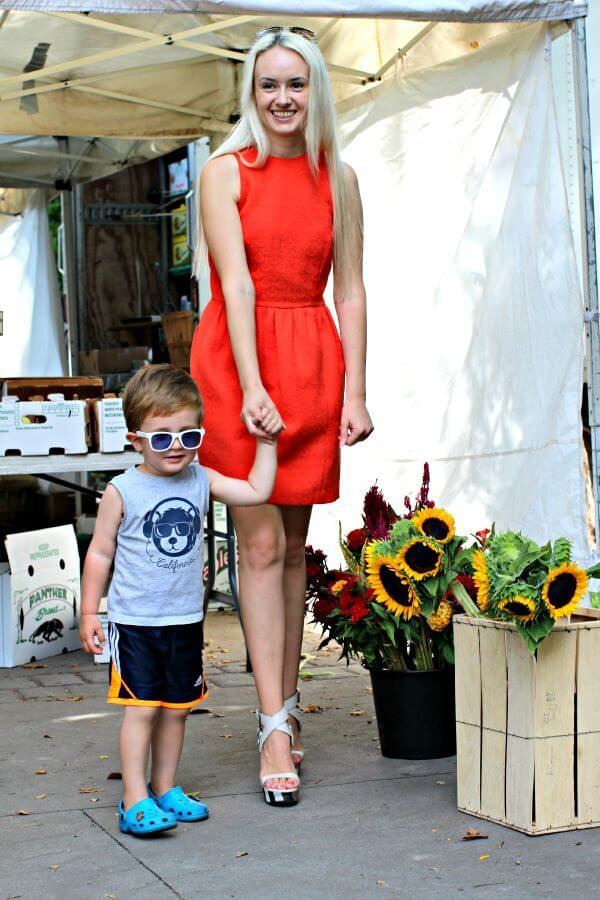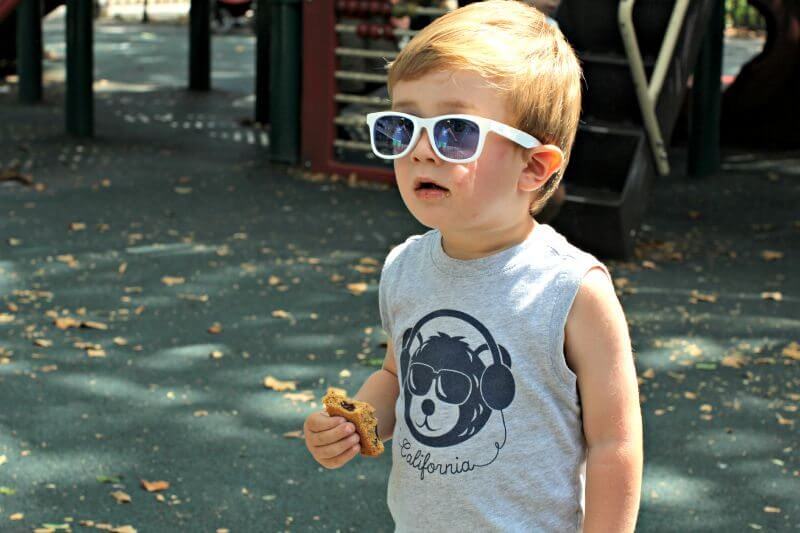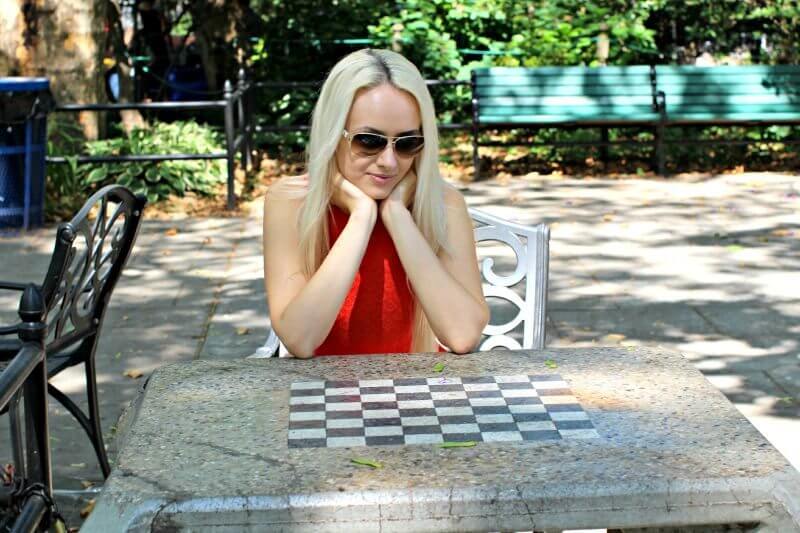 Dress: Cynthia Steffe | Wedge Sandals: Burberry | Sunglasses: Kate Spade New York | Makeup: BB Cream Tarte | Baby: top – Babies'r'Us, shorts – Adidas, shoes – blue crocs, sunglasses – Janie & Jack |
Hello my friends, how is your weekend going? Ours had a very good start, and so far it was very productive. As full time working parents, we don't get to spend too much time with our beautiful son Sebastian during the week, so these two weekend days are so precious to us. He is such a fun little boy, with his own personality and preferences. He also loves fashion! On Saturday morning we were getting ready to hit the local Farmer's Market at the Van Vorst Park and I was putting on my Burberry wedges, when my son saw them he said : "nice shoes" haha, I am telling you, he has great taste for a 2 year old!
Every morning after he wakes up, my mother in law comes to his bed and shows him t-shirt and shorts options for the day, and he chooses his own outfit, and God forbid to try to put on him something that he didn't choose or doesn't like. He is really into grey and white shirts right now, and loves camo shorts! For our walk to the market, I gave him the sunglasses that a very dear friend gifted to him, and he was so into them, he kept them on all the time, on the bike, even on the slides.
I decided on a bright dress for our park outing and kept it simple with the makeup, just some BB cream and sunscreen. I got this dress last year, and I love its cut, also that is sleeveless, the color is fun and perfect for summer. It can be easily worn to the office, or like I did here, on a weekend outing for some fun and nice pop of color!
The Farmer's Market was bursting with fresh produce, we stocked up on a LOT of squashes, tomatoes, fresh garlic, melon and a delicious peanut butter chocolate chip cookie for Sebastian. Sebastian also enjoyed running around and playing on the slides, he was so worked up that he took almost a 3 hour nap.
Well, I hope that you are having fun this weekend and are enjoying it to the fullest, we have plans to go to the beach tomorrow.
XOXO
Katalina