Red Velvet Cake Cone with Twinkies Cream
Red Velvet Cake Cone filled with a fluffy and delicious Twinkies Buttercream, made with real Twinkies and lots of sprinkles.
I love making gorgeous and delicious cupcakes. Among my popular once are Dark Chocolate Peanut Butter Cupcakes, Red White and Blue Cupcakes and Galaxy Cupcakes.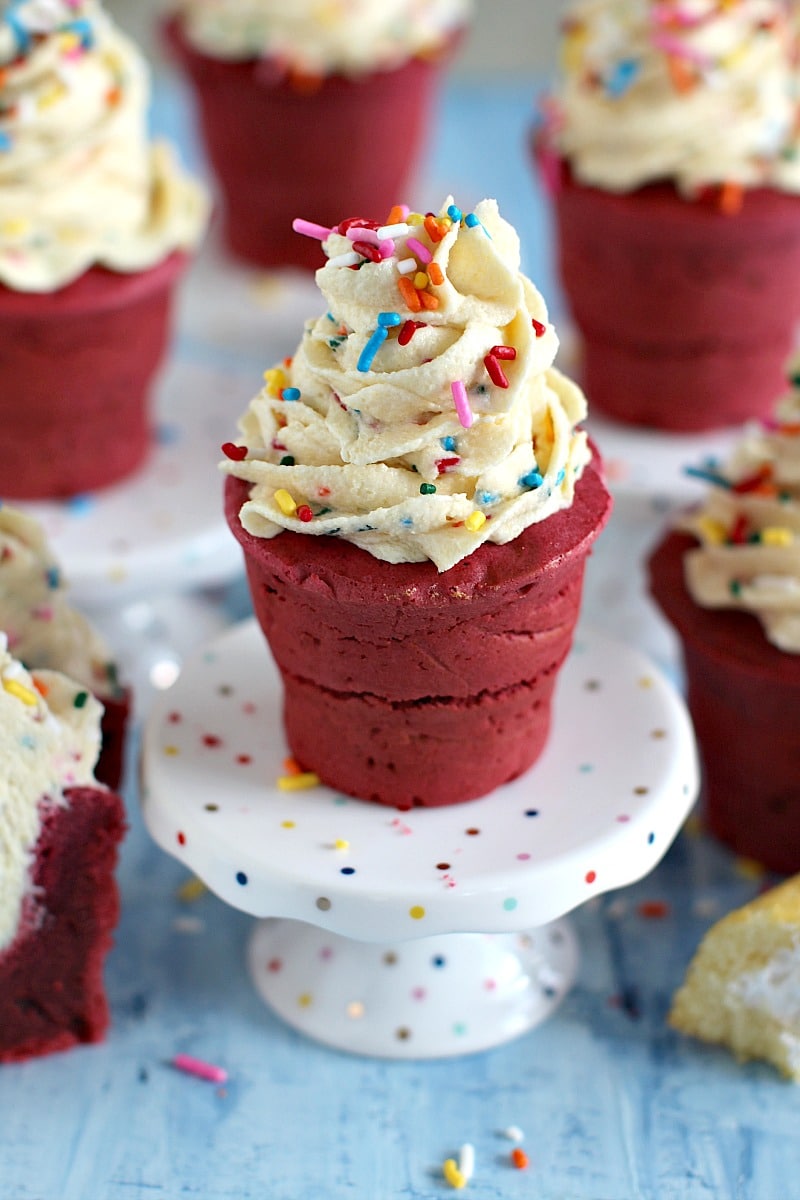 Red Velvet Cake Cone
If you can choose between a Cake Cone and a Sugar Cone, which one would you get? I would obviously reach without blinking for the Cake Cone! In a perfect world, my three mandatory scoops of ice cream would be served in a delicious Cake Cone all the time! But a cone is not only for ice cream! You can fill it with soft and fluffy buttercream and taste what happiness is all about!
I took my love for red velvet cake and Twinkies to a whole new level and combined them in one amazing and delicious dessert! Meet the Red Velvet Cake Cones filled with Twinkies Buttercream! These are the BOMB! Well, I couldn't leave out the sprinkles, because let's agree, sprinkles make everything better.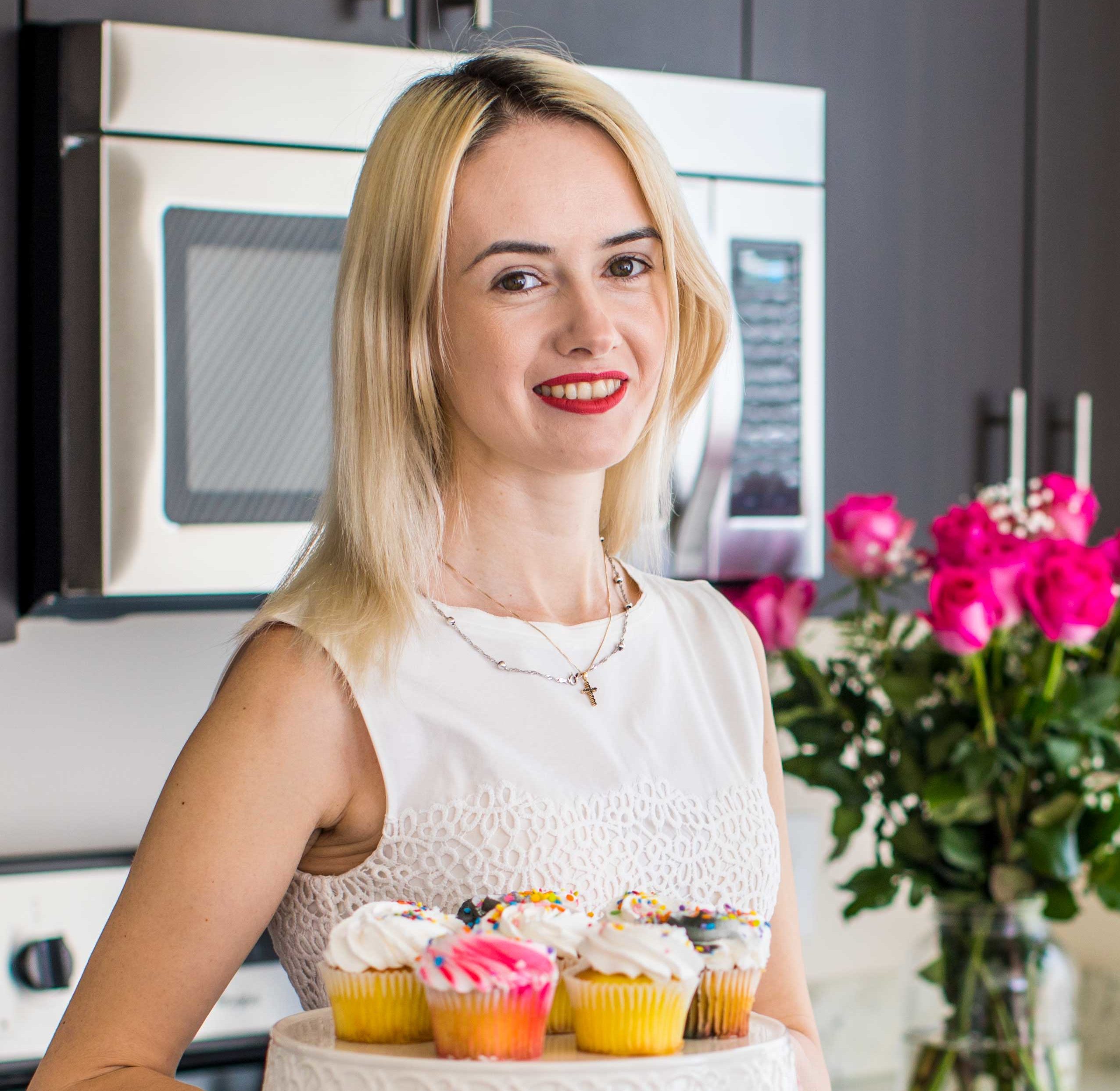 Follow us on Pinterest for more delicious recipes!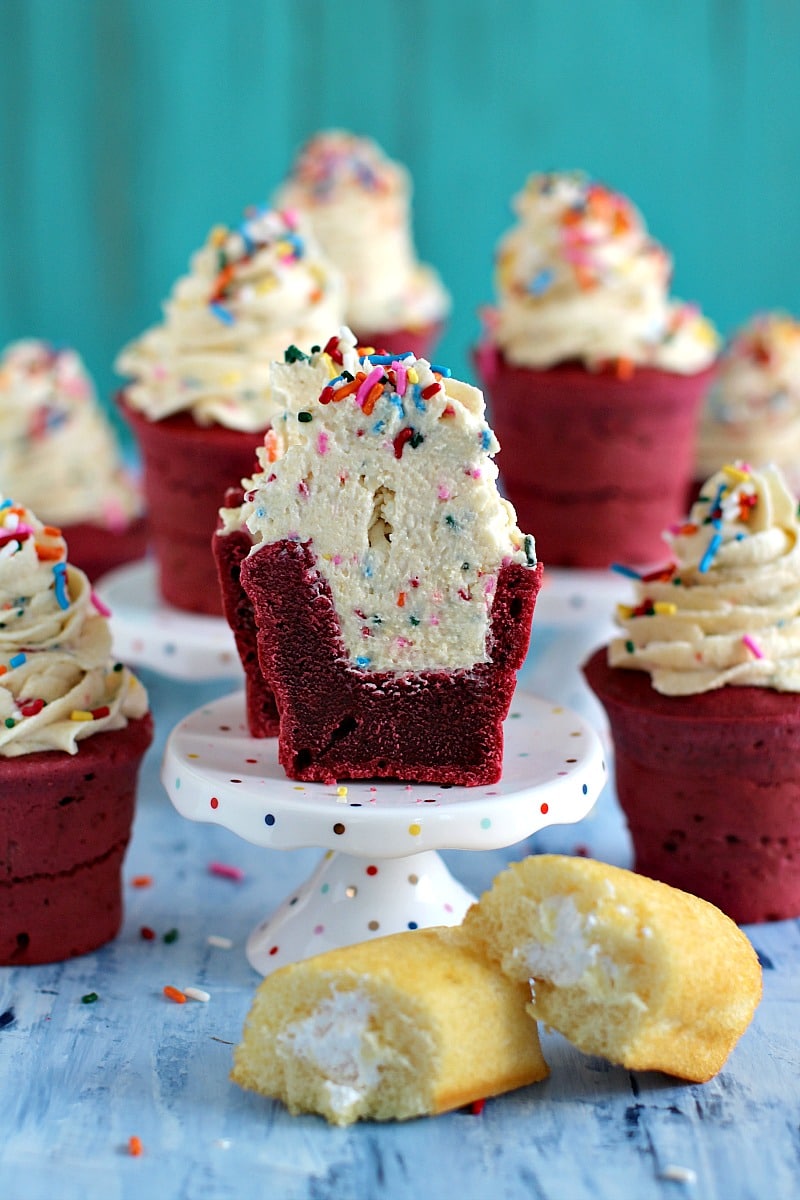 Why you'll love these Red Velvet Cake Cone
Firstly, they are very easy to make, and taste delicious.
The mix combination of red velvet and Twinkies is pure amazing.
If you appreciate Twinkies, these cones will compliment you well.
Also, they are creamy and tender, this is a show stopper dessert.
In addition, they are rich, creamy, they are guaranteed to become a show stopper dessert.
Can be made 1 or 2 days in advance so you don't have to worry about a last minute dessert.
CAN YOU REFRIGERATE THE Red Velvet Cake Cone
Best to refrigerate the cupcakes for one hour before serving for the frosting to harden a bit. Keep the cupcakes refrigerated, because the frosting will melt at room temperature.
TOOLS/INGREDIENTS I USED
Save Recipe
Red Velvet Cake Cone
Author: Catalina Castravet
Serves: 10 servings
Prep time:

30

minutes
Cook time:

25

minutes
Total time:

55

mins
Ingredients
Twinkies Buttercream:
Instructions
Cake Cones:
Twinkies Buttercream:
Nutrition information
Calories: 701
Carbohydrates: 106
Protein: 4
Fat: 29
Saturated Fat: 18
Cholesterol: 105
Sodium: 257
Potassium: 114
Fiber: 1
Sugar: 80
Vitamin A: 895
Calcium: 37
Iron: 1.9
Save Recipe
More recipes you might love