Raspberry Coffee Smoothie
Raspberry Coffee Smoothie made with delicious chilled coffee, frozen raspberries and creamy coconut milk, is the perfect pick me up treat.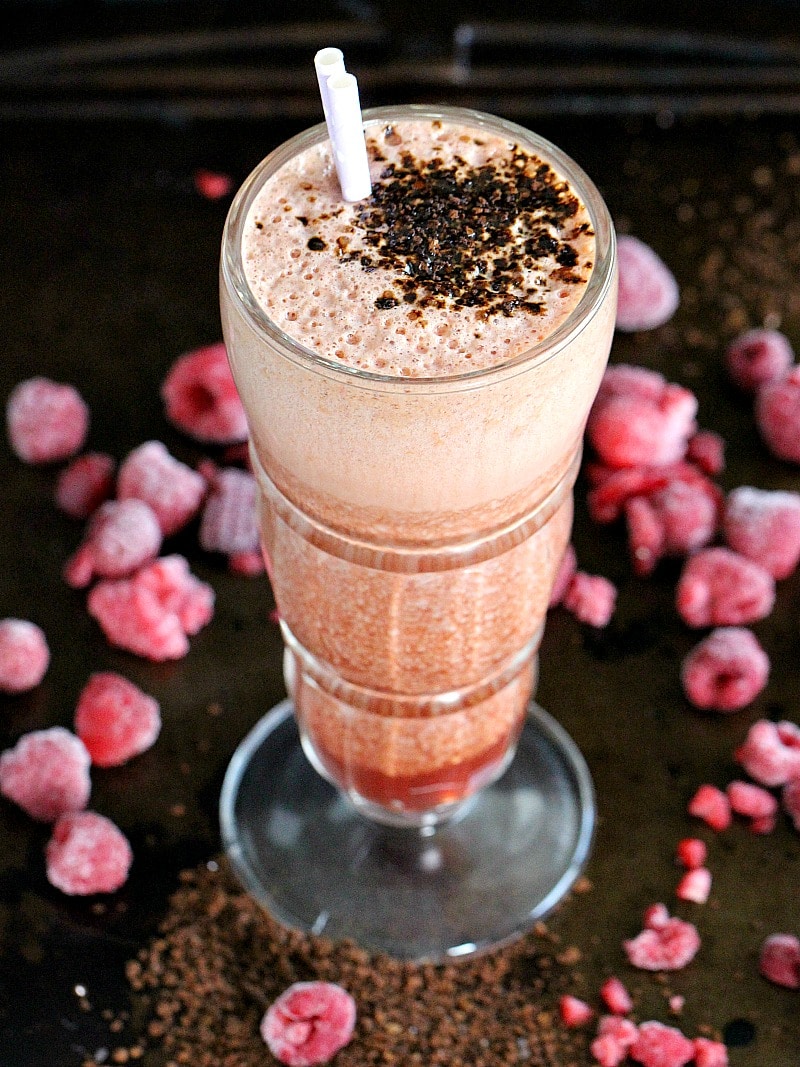 Raspberry Coffee Smoothie
This Raspberry Coffee Smoothie is what I crave now! This smoothie will knock your socks off! It is so perfect for the hot summer days and wait and see how easy its to make, you will whip it on a daily basis! This Raspberry Coffee Smoothie is all sorts of amazing, made with iced coffee, frozen raspberries, maple syrup and coconut milk.
In addition, it tastes refreshing, sweet and it will give you a boost of caffeine. I used regular conventional coffee to create my batch of iced coffee. Because you can't beat the convenience, and is also budget friendly. I love instant coffee because I can just mix it, refrigerate it and I am done.
Why You'll Love This Raspberry Coffee Smoothie:
First, it's refreshing and a bit sweet, with a gorgeous color this smoothie is perfect anytime of the day.
Also, budget friendly – making it at home will save you some money.
Perfect on hot summer days.
Convenience – you can have it on the go.
In addition, you can add some vanilla protein and have it for breakfast or post-workout.
Tips & Tricks on how to make the perfect Raspberry Coffee Smoothie:
Always have a batch of iced coffee in your fridge. Because it makes mornings so much more bearable.
Also, you can replace the raspberries with any other fruit that you like. I like using frozen cherries or bananas.
You can use any non-diary or even diary milk. However, I highly recommend using coconut milk as the flavor works well in this recipe and it adds extra creaminess.
In addition, you can use decaffeinated coffee as well.
You can add 1 tablespoon of unsweetened cocoa powder for a chocolaty taste. I especially like to add some when using frozen cherries
Lastly, adjust the natural sweetener quantity to your taste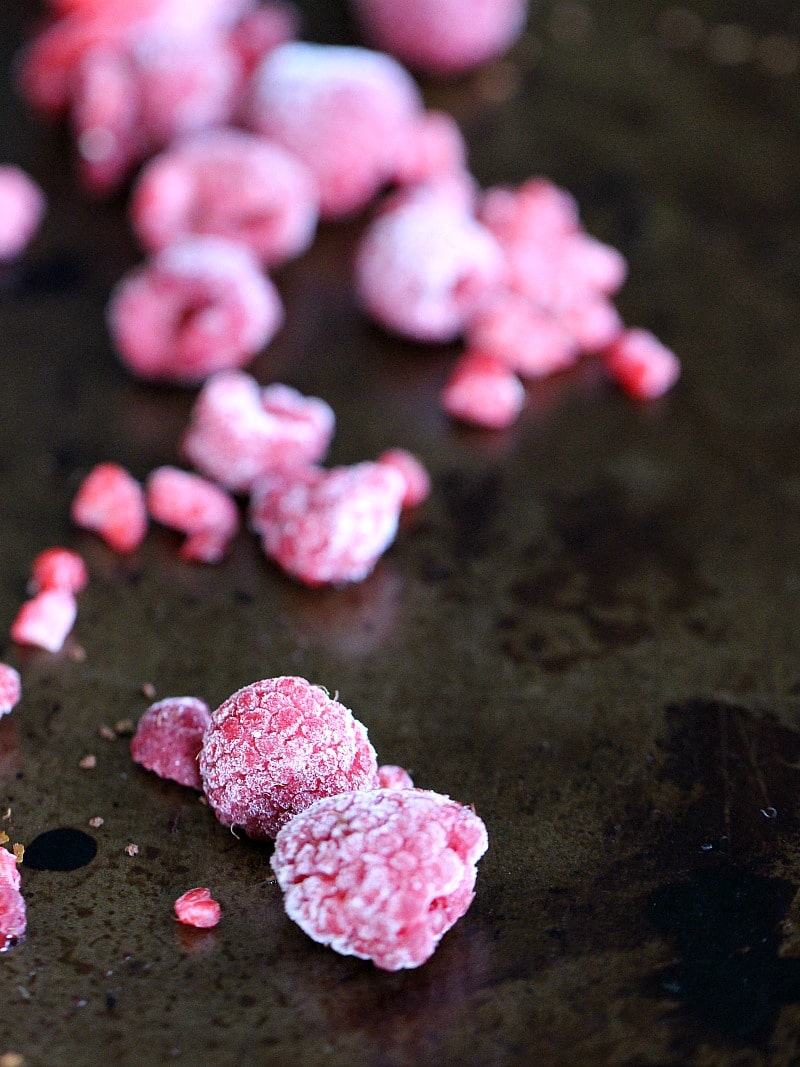 Here is a list of my favorite refreshing summer drinks:
Save Recipe
Raspberry Coffee Smoothie
Author: Catalina Castravet
Serves: 4 servings
Prep time:

6

minutes
Total time:

40

mins
Nutrition information
Calories: 266 Carbohydrates: 39 Protein: 1 Fat: 12 Saturated Fat: 10 Cholesterol: 0 Sodium: 15 Potassium: 409 Fiber: 2 Sugar: 29 Vitamin A: 20 Vitamin C: 11 Calcium: 62 Iron: 2.2
Save Recipe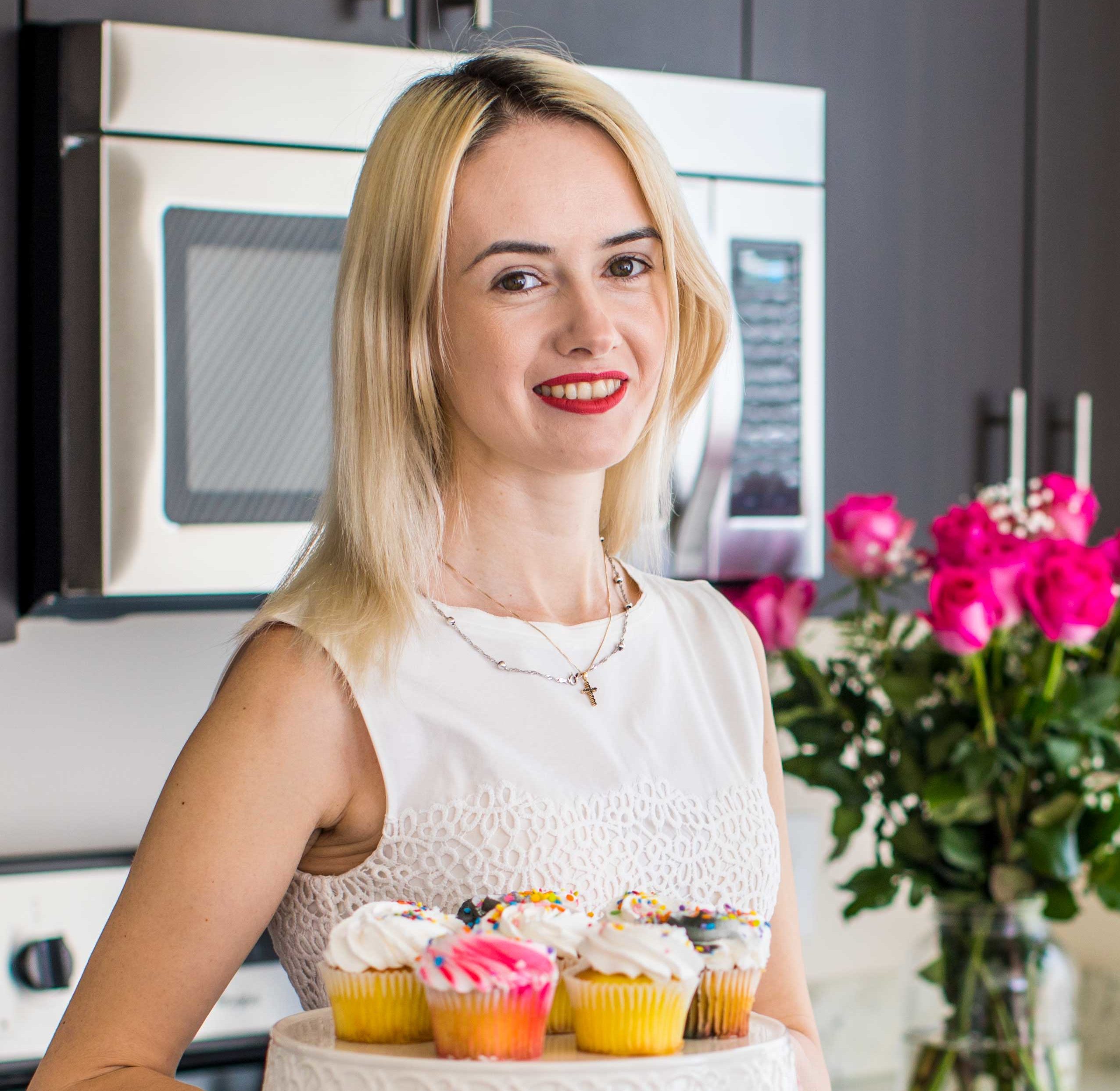 Follow us on Pinterest for more delicious recipes!
More recipes you might love
Categories: