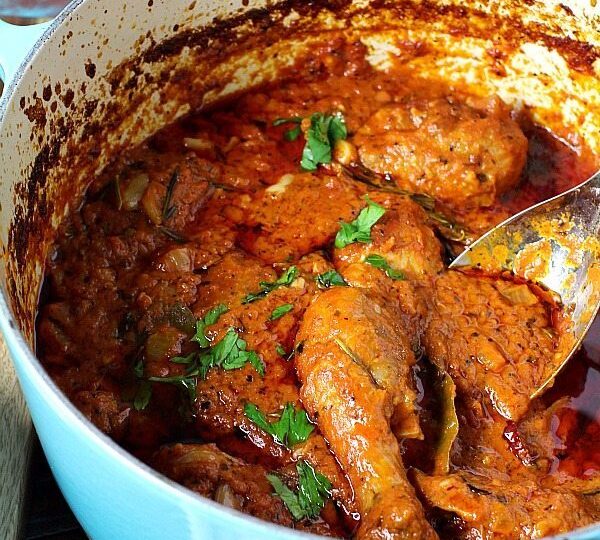 Ragu Sauce Chicken Pasta Recipe
Ragu Sauce Chicken Pasta Recipe is a one pot, creamy, comforting and perfect for a weeknight flavorful and affordable dinner.
My love for pasta is well documented on the blog. If you are a pasta lover, I recommend you try Slow Cooker Tuscan Chicken Pasta and Chicken Enchilada Pasta.
Ragu Sauce Chicken Pasta Recipe
I am going to share with you today a Ragu Sauce Chicken Pasta Recipe that my mom loves to make for us. The story behind this recipe is that my father spent a few years in Italy. With that, he brought back with him an endless love for pasta and quality pasta sauce.
My mom put a spin on it and created this very comforting Ragu Sauce Chicken Pasta Recipe. This recipe is very comforting and delicious, and it also brings back a lot of beautiful memories. Also, this recipe is perfect for the cold days outside. Because, its warm, hearty and comforting, and it will be perfect for colder days. However, you can also make it year around, as its an easy, and flavorful. In addition, it's a one pot dinner that your whole family will enjoy. To make it I used Ragu Pasta Sauce, since it has great flavor and affordability.
Why You'll Love This Ragu Sauce Chicken Pasta Recipe:
Bursting with flavor and coated in the most delicious sauce
Incredibly easy to make, this is the perfect weeknight meal
Hearty and tasty this meal is a crowd pleaser
Leftovers are delicious
Can be made vegetarian
The sauce is very flavorful, creamy, chunky and delicious and all thanks to the Ragu Pasta Sauce, the meat is tender and almost falls of the bone, served over pasta and topped with a few crumbs of salty feta this is the perfect weeknight meal to feed your family and maybe even start a new tradition.
How do you reheat the Ragu Sauce Chicken Pasta?
Usually when refrigerated the sauce will thicken. To reheat, add it to a medium-large sauce pan over medium heat and add 1/2 to 1 cup of chicken broth or even water. Start with 1/2 cup, stir to combine and if needed add more, until you achieve the desired sauce consistency. You can also add cream, if you are looking for a creamier texture.