Garlic Shrimp Pasta – Easy Dinner
Garlic Shrimp Pasta is easy and comforting dish, full of depth, flavor and incredibly tasty.
Easy shrimp recipes are traditional in our house, they make the quickest and most delicious dinners. I also love Bacon Wrapped Shrimp, Instant Pot Shrimp Boil and PF Chang's Crispy Honey Shrimp Copycat, because they all take less than 30 minutes to make and are very tasty!
Garlic Shrimp Pasta
Garlic Shrimp Pasta, is a dish that can never get old, its a classic, and very versatile. This pasta and garlic shrimp is no exception, quick and easy to make on a week night, it's comforting, fancy and delicious. This Classic Garlic Shrimp Pasta will please your family, and can be totally made for a date night served with some delicious white wine.
I usually peel my shrimp for this, but if you want to save time, go ahead and just buy the shrimp peeled, this will make you throw this recipe together in a matter of minutes. The sauce is made with simple ingredients, but it tastes very rich and full of depth and flavor.
Never skip the white wine in this Garlic Shrimp Pasta dish, just save a little to add to the sauce, and the rest sip it while cooking. Its almost mandatory on a Tuesday night, when Friday and the weekend seem like an eternity away. I kept it simple and used spaghetti for this recipe, you can totally go ahead and swap for any pasta you have on hand, angel hair or linguine would be a good choice. Some fresh basil to brighten and add some color is always a good idea too.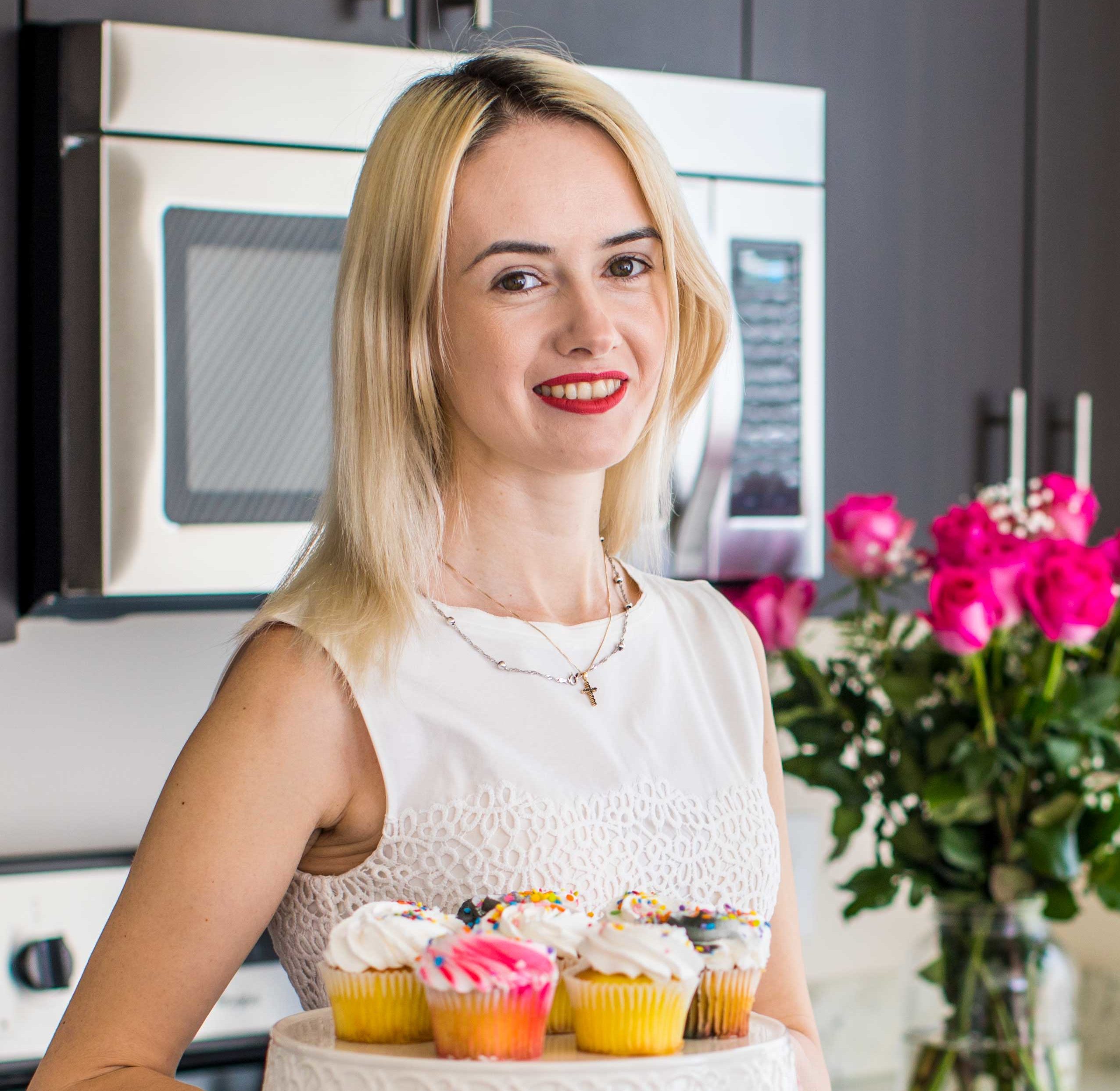 Follow us on Pinterest for more delicious recipes!
Why You'll Love This Garlic Shrimp Pasta Recipe:
Bursting with flavor and coated in the most delicious white wine sauce.
A perfect weekend meal and incredibly easy to make in no more than 30 minutes.
Hearty and tasty this meal is a crowd pleaser.
Leftovers are delicious.
How to peel and devein shrimp?
To peel raw shrimp, start underneath, where their legs are attached.
Use a paring knife to devein by making a shallow slit down the middle of the back to expose the black strip intestine.
Gently remove the black strip of intestines and wipe it off on a paper towel.
To remove the tails just squeeze the shrimp out from the bottom of the tail segment.
What kind of wine pairs well with Garlic Shrimp Pasta?
White wine usually pairs well when cooking shrimp or any other Seafood dish. Sauvignon Blanc or Chardonnay would be ideal wines to use for shrimp pasta. This is your go-to category. If possible, choose a wine that has a moderate alcohol content, preferably between 10 and 13 percent, and generous acidity.
How to freeze Garlic Shrimp Pasta?
To freeze, transfer the mixture to a buttered 9-by-13-inch freezer-to-oven baking dish. Cover tightly with aluminum foil. Freeze for up to 1-2 months. Bake frozen and covered with foil, at 350°F, for 30-minutes.
Save Recipe
Garlic Shrimp Pasta
Garlic Shrimp Pasta is easy and comforting dish, full of depth, flavor and incredibly tasty.
Author: Catalina Castravet
Serves: 6 servings
Prep time:

10

minutes
Cook time:

25

minutes
Total time:

35

mins
Nutrition information
Calories: 374 Carbohydrates: 33 Protein: 36 Fat: 6 Saturated Fat: 0 Cholesterol: 381 Sodium: 3091 Potassium: 286 Fiber: 1 Sugar: 1 Vitamin A: 200 Vitamin C: 10.1 Calcium: 254 Iron: 4.1
Save Recipe
More recipes you might love
Categories: