Poppy Seed and Walnut Roll Bread
Poppy Seed and Walnut Roll Bread is soft and sweet, that is filled with a delicious walnut paste and vanilla infused poppy seeds.
Making easy, puffy and delicious breads is our specialty. We enjoy making them rich and tender like our popular Chocolate Banana Bread, Skinny Blueberry Banana Bread and Pumpkin Bread.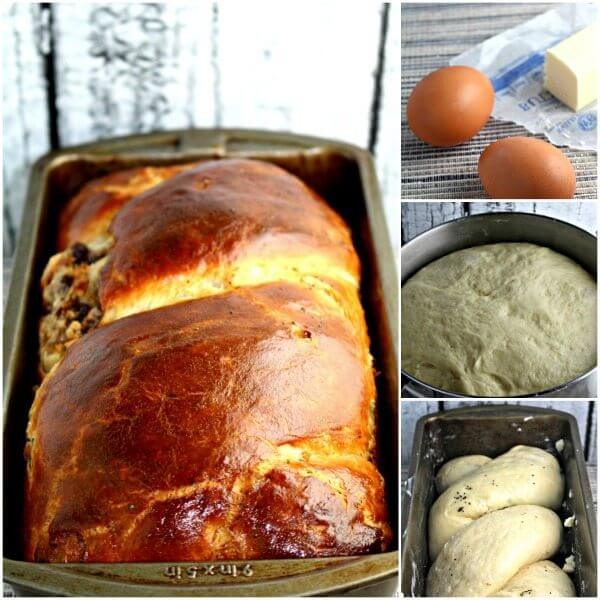 Poppy Seed and Walnut Roll Bread
This Poppy Seed and Walnut Roll Bread is sweet, doughy and packs a lot of flavor. I guess its safe to say that I have a poppy seed obsession. In addition, I love the texture, the softness, sweetness and nuttiness they bring to any dessert and they are perfect. The bread is one of my favorite baked concoctions. Its one of my mom's signature recipes, that we always ask for. The bread is very soft, and loaded with traces of walnuts and poppy seeds. If you love flaky crescent dough, you will love this bread.
While making this Poppy Seed and Walnut Roll Bread requires some labor and dedication, it is totally worth it. Because you will get a bread that is soft like a cloud, rich, nutty with a slight vanilla flavor. Also, you will want to eat for breakfast and dinner and as a snack in between.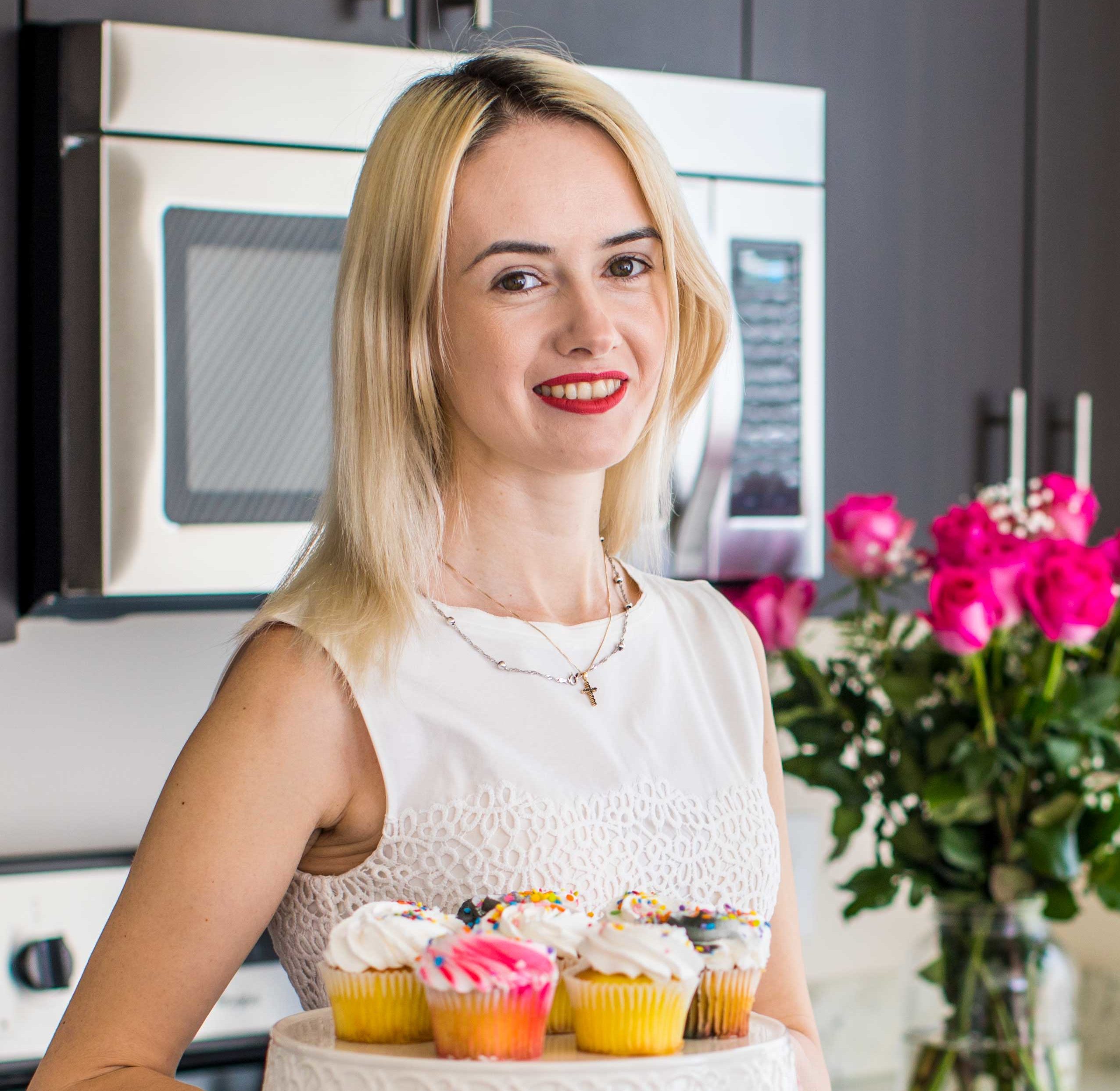 Follow us on Pinterest for more delicious recipes!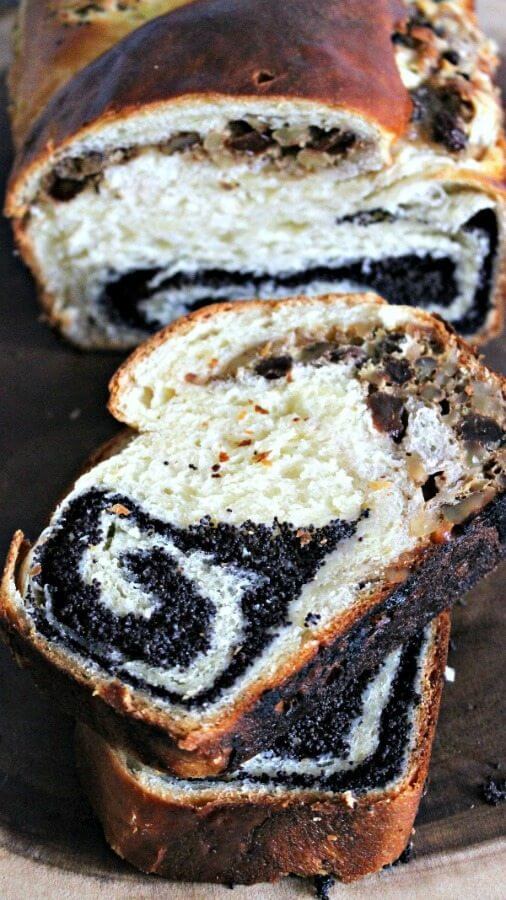 This poppy seed and walnut roll bread is a staple in our house, and I usually make 2 batches to last a week. You can store it at room temperature, covered with a kitchen towel to avoid dryness.
Many people fear the popopy seeds, and I notice in the western cuisine they are mostly used for visual aspects in combination with some citrus, like lemon bread, but they are so delicious, and they can totally carry a dessert on their own, taking center stage. The poppy seeds are cooked in milk with vanilla beans which makes them full of flavor and they pair nicely with the soft and sweet bread and walnut paste.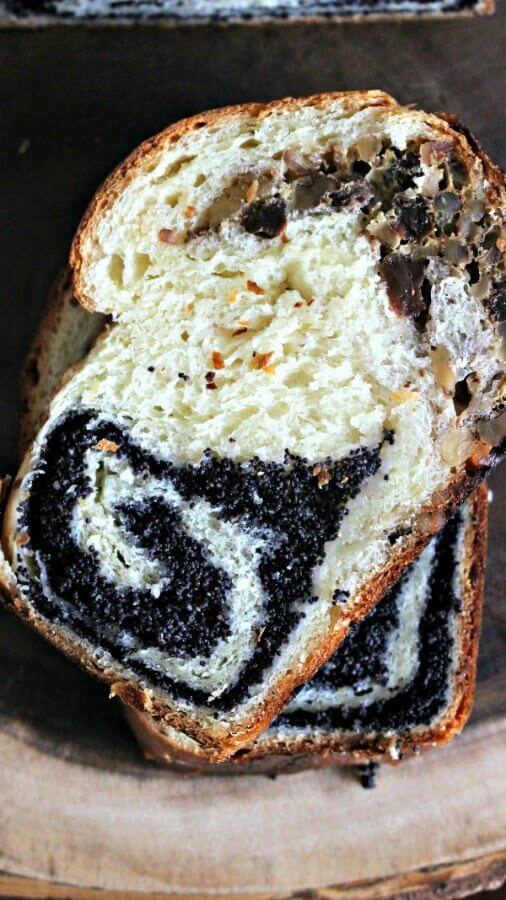 How should I store the Poppy Seed and Walnut Roll Bread?
The bread can be stored wrapped in plastic wrap at room temperature for 4-5 days.
Can you freeze the Poppy Seed and Walnut Roll Bread?
This bread also freezes well. First, cool the bread completely and do not glaze it, if you intend to freeze it. Then, fully wrap it in plastic wrap, tightly. After that, wrap in aluminum foil or place it in freezer bags. Freeze for up to 3 months. Defrost before slicing.
Save Recipe
Poppy Seed and Walnut Roll Bread
Author: Catalina Castravet
Serves: 12 servings
Prep time:

1

hour

30

minutes
Cook time:

1

hour
Total time:

2

hrs

30

mins
Ingredients
Sweet Dough:
Walnut Filling:
Poppy Seed Filling:
Instructions
Sweet Dough
Walnut Filling
Poppy Seed Filling
Baking & Assembling:
Nutrition information
Calories: 421
Carbohydrates: 56
Protein: 10
Fat: 18
Saturated Fat: 3
Cholesterol: 44
Sodium: 246
Potassium: 354
Fiber: 7
Sugar: 20
Vitamin A: 370
Vitamin C: 0.2
Calcium: 474
Iron: 5.6
Save Recipe
More recipes you might love